Miller and Smith is an experienced and award winning home builder, building beautiful new homes right here in Frederick County!
Their newest neighborhood in Frederick is Tallyn Ridge at Pinecliff Park, a gorgeous parkside community, with single family homes and townhomes .
Miller and Smith: Building New Homes in Frederick
Terri and I were recently invited to these new homes so that we could see them for ourselves and tell you all about them!
These stunning, decorated single family and townhome models did not disappoint!
The History of Miller and Smith
Because Miller & Smith has over 50 years of building experience, their top quality constructed new homes are beautifully designed.
They put a lot of research into maximizing structural integrity, energy efficiency, and comfort in each and every home..
Single Family Homes From Miller and Smith
Terri and I decided to visit the Arcadia single family model home first.
First of all, we absolutely loved their open floor plans, huge windows, tons of closet space and large rooms.
Secondly, the price is right!
Miller & Smith's single family new homes sell from the low $400s.
While checking out the single family model, be sure to meet with their Sales Manager, Nancy Jansen.
She'll be happy to show you around and answer any questions you may have.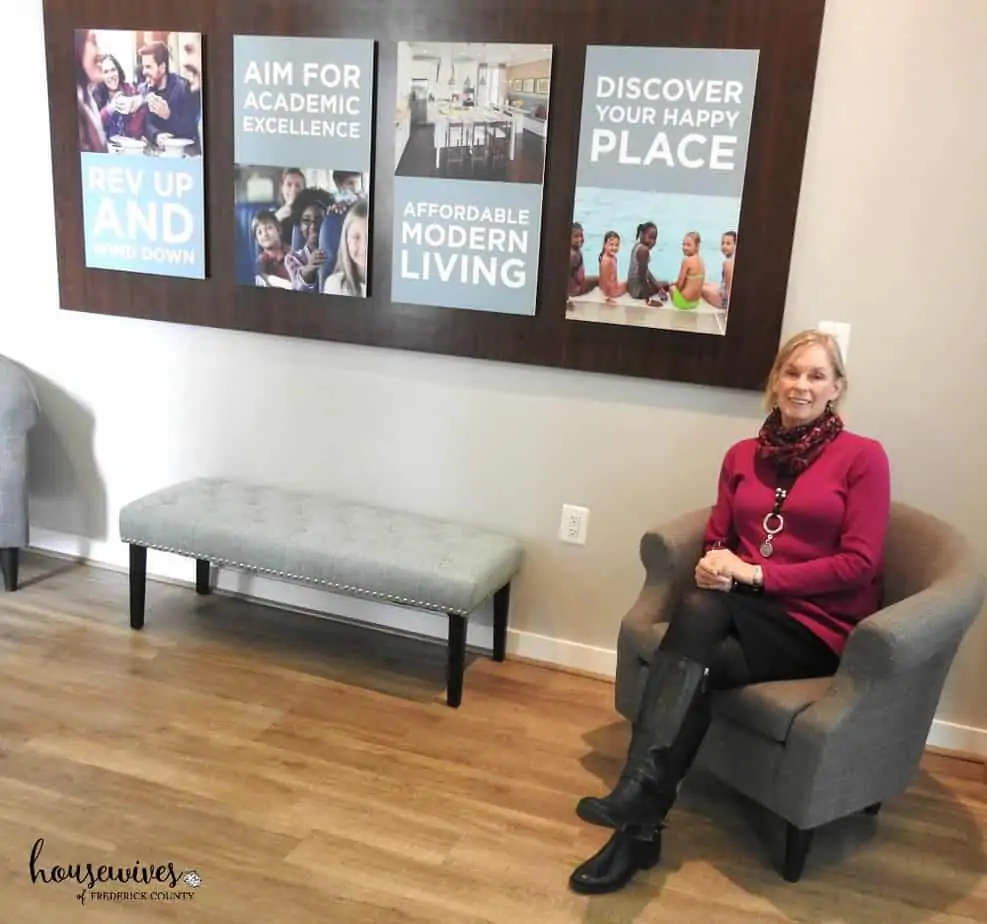 The Arcadia model was so gorgeous, we just had to do a video to show you: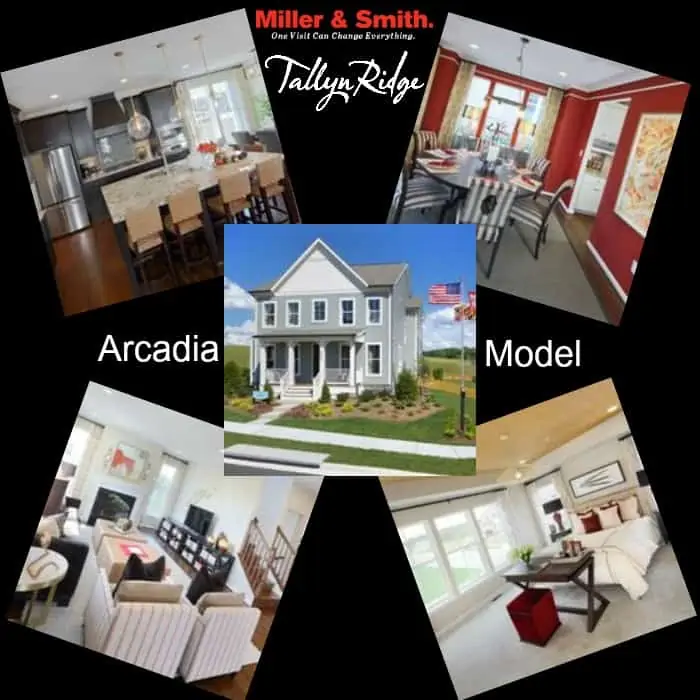 So, why Miller and Smith at Tallyn Ridge?
I'm going to give you 5 reasons!
1. Miller and Smith at Tallyn Ridge has An Optimal Location
Tallyn Ridge prides itself on its location.
With mountain & wooded views, these aren't just homes, but they're your very own piece of serenity.
When you come home, you get away from the every day hustle and bustle of life.
In addition, Tallyn Ridge is directly adjacent to Pinecliff Park.
This park offers paths to three ballfields, picnic pavilions, playgrounds, winter sledding hills and even a boat launch on the Monocacy River!
2. Design & Construction Excellence
Miller and Smith has been in business long enough (since 1964 to be exact) to know how to design and build optimal new homes.
By 2012 Miller & Smith had received over 400 building industry awards for design and construction excellence.
Miller and Smith's beautiful home sites within Tallyn Ridge at Pinecliff Park offer stunning architecture and contemporary floor plans for today's living.
3. Highly Rated School District
If you're raising a family, we know that one of your top must-have items is to raise your children in a highly rated school district.
Tallyn Ridge at Pinecliff Park has you covered!
Located in the Oakdale School District, Oakdale Elementary, Middle, & High Schools are all high performing Frederick County Public Schools.
U.S. News World Report ranks Oakdale High School among the top 3 high schools in Frederick County.
In addition, Oakdale is one of the top 25 high schools in the entire state of Maryland.
In 2016, mean SAT test scores totaled 1609, among the best in all of Frederick County.
4. Convenience
With easy access to and from I-270 and I-70, commuting to work and surrounding counties is super convenient!
Also, the new homes at Tallyn Ridge at Pinecliff Park are located just minutes from Downtown Frederick.
You'll be living close to one of the most enviable downtown districts in Maryland!
5. Onsite Amenities
Onsite you'll enjoy a swimming pool, poolhouse, playgrounds, and winding walking trails throughout your community.
You'll also have so many opportunities to step right outside your door and enjoy it all without ever having to get in your car.
Miller and Smith's two townhome models: The Parkview and The Paramount sell from the low $300s.
Both models are gorgeous!
Be sure to meet with their Sales Manager, Jackie Martinez so she can show you around and answer any questions you may have.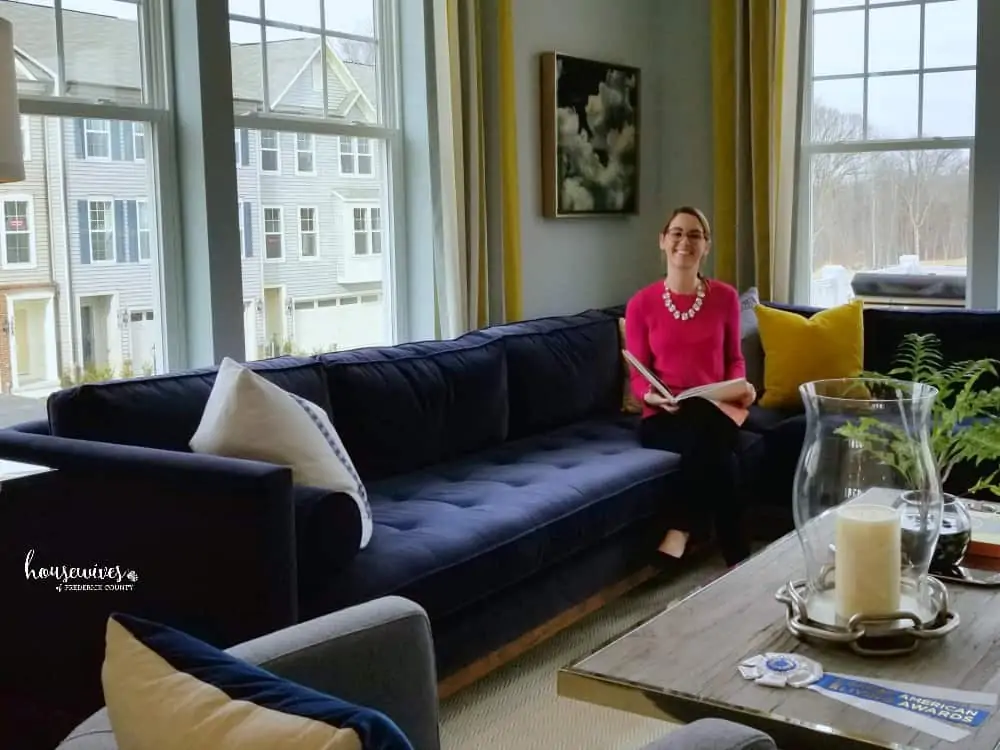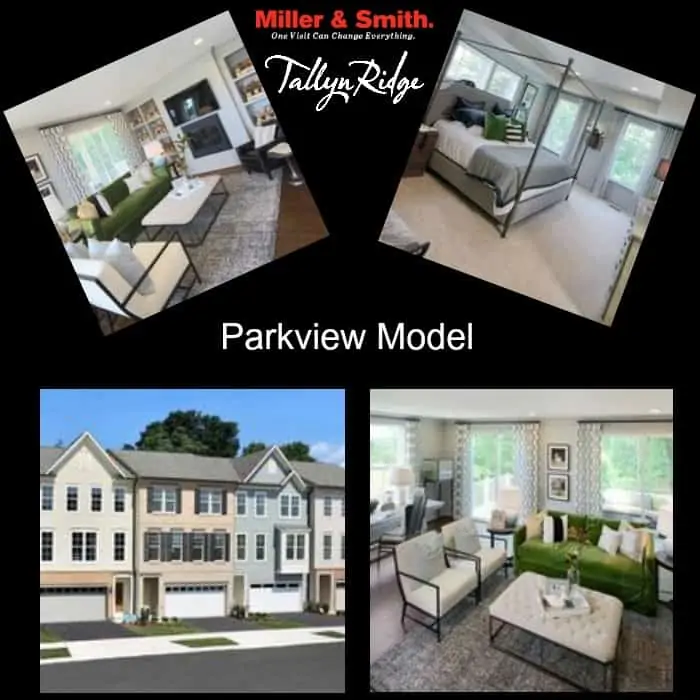 For more information on the gorgeous homes at Tallyn Ridge at Pinecliff Park, give Miller and Smith a call at 240-629-8428.
And if you're new to Frederick, click on over to:
Things To Do In Frederick, Md: Start Your Tour At Frederick Visitor Center
Fun Date Night Ideas in Frederick, Md
Top 19 Brunch Spots in Frederick, Md: The Best of the Best