Looking for some inspiration for fun date night activities that are unique and interesting?
First and foremost, a truly successful date requires:
Good Communication
Mutual Respect & Understanding
Shared Interests
Comfortable & Enjoyable Atmosphere
Positive Attitude
Ability & Willingness to Be Present & Attentive
These things will absolutely help to create a strong connection and make your date feel valued.
Read on for 103 fun date night activities that, no matter where you live, you can plan with your partner.
Needless to say, grabbing dinner and a movie tends to be the date night "go-to".
But, why not think outside of the box a little bit and do something together that you've never done before?
I promise, it will make you feel closer and achieve one of the 5 well-known love languages – Quality Time!
Fun Date Night Activities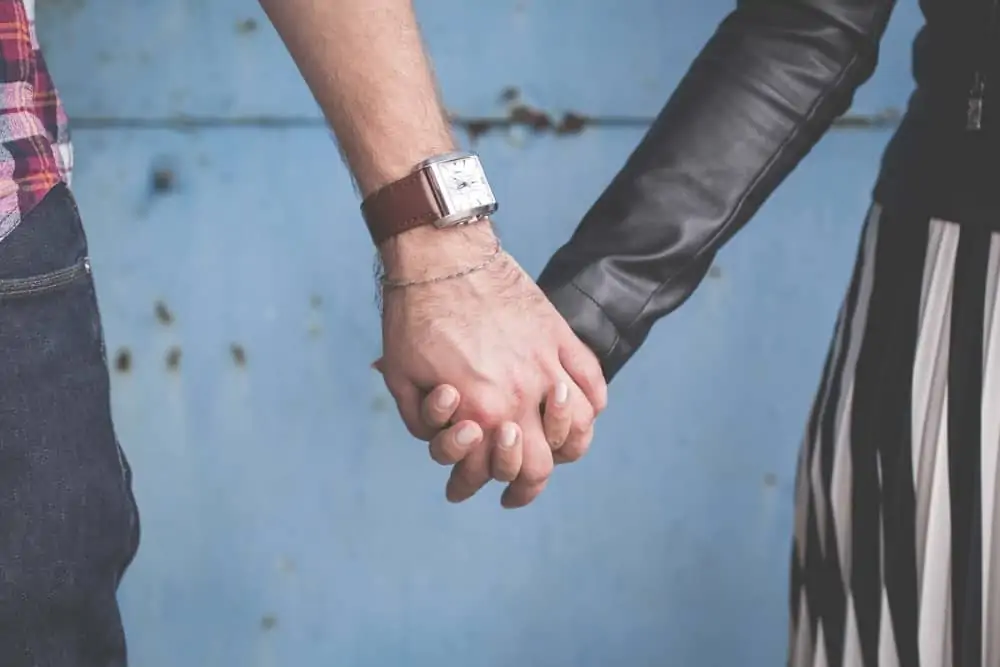 First of all, why are date nights so important anyway?
Well, here's a great Huffington Post article on Date Nights: They Are More Important For Your Relationship Than You Think.
A date night "conveys to the couple that they are creating a unique and special space for one another."
Clearly, showing that you're putting forth effort to create a special space for the two of you adds bonus points to the health of your relationship!
So, now that you know the importance, here is a great list of fun date ideas to put on your calendar!
In addition, I was recently a guest on Michelle Newman's The New Mid podcast talking about all the fun ways to keep the spark alive!
So be sure to take a listen!
Keep in mind that some of these activities will depend on the weather where you are, but there are plenty to choose from no matter the temps!
And because this blog is a lifestyle AND local blog, I've included resources for my local peeps, where applicable, under each category.
1. Go to a Farmer's Market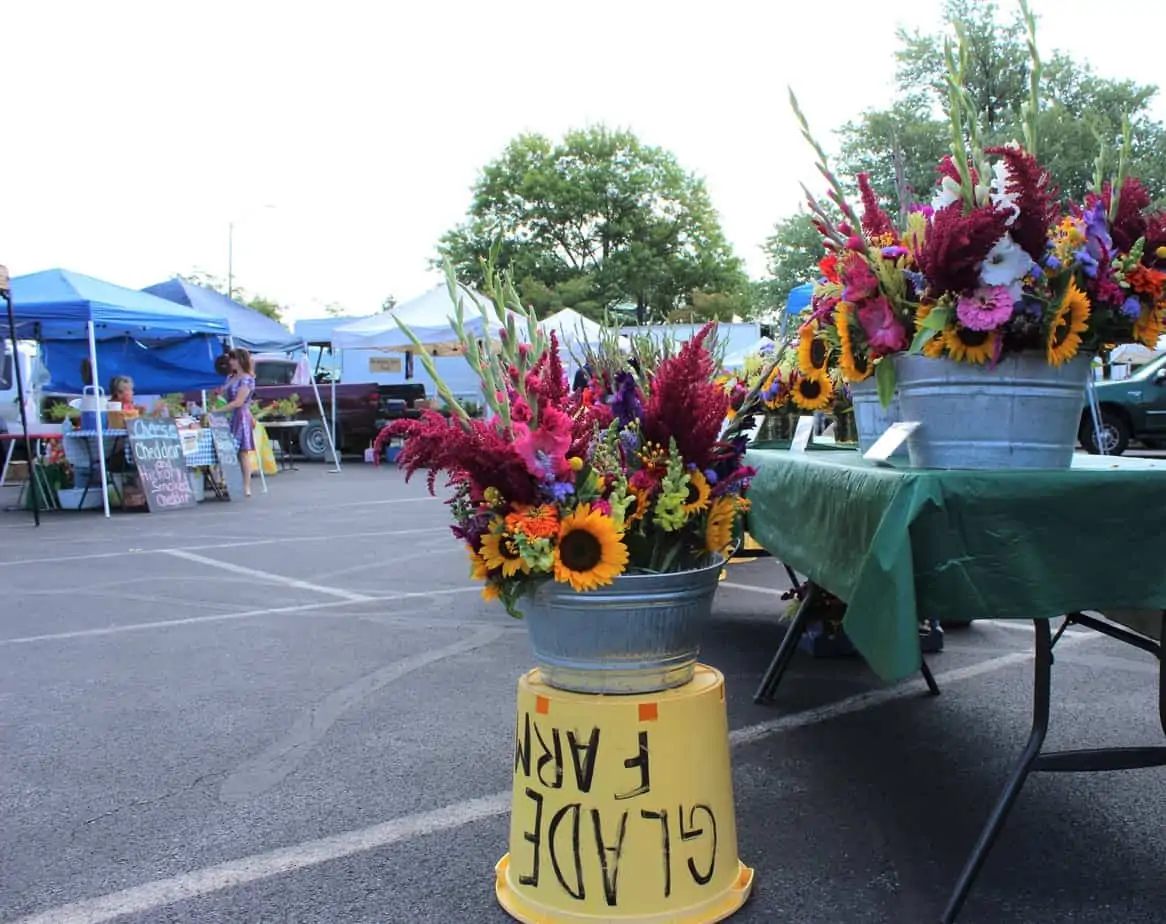 Wherever you live, you're bound to find a Farmer's Market or two, or three throughout your county.
These days you can find everything at the Farmer's Market:
Fruits
Veggies
Meats
Baked Goods for dessert
Fresh Flowers for your centerpiece
Grab your goodies, then go home and make a new recipe with your market finds!
In addition, it's always a great idea to bring your own farmer's market bags like these nice reusable, collapsible shopping bags – Snapbasket Navy Striped Tote (Amazon).
Also, for some meal inspo, here's a great resource with over 245 farmer's market recipes – Cooking From The Farmer's Market cookbook (Amazon).
Local Resources:
2. See A Live Show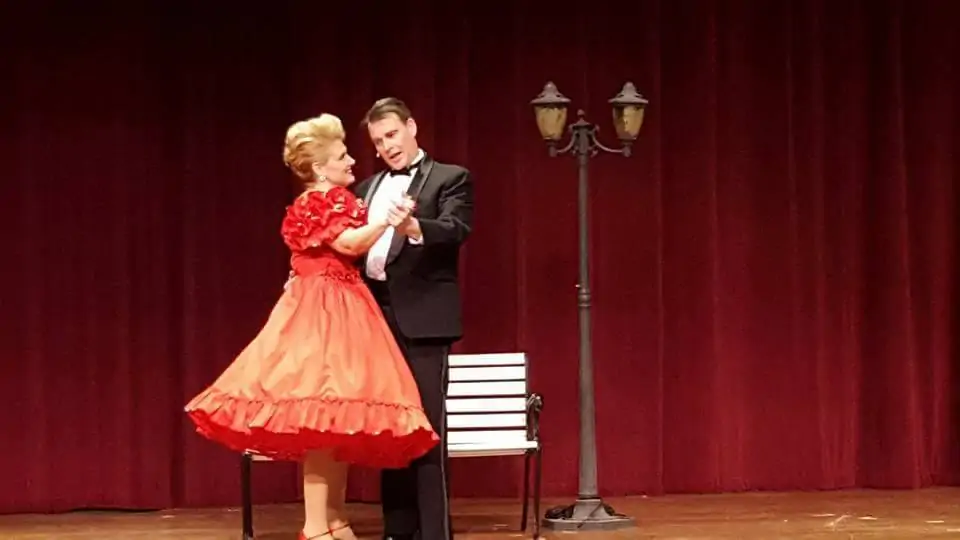 Just Google 'Performing Arts Near Me' and you'll find a list of theatres and events in your area.
There's always a show happening somewhere!
Local Resources:
3. Go Out For Movie Night
Nowadays, movie theaters have totally rolled out the red carpets, offering movie goers wonderfully unique and memorable experiences.
For instance, where I live, one of our cinema locations offers:
Beer
Cocktails
Wine
Real Food (besides popcorn and candy)
Reclining Seats
State-of-the-Art Projection & Sound
Special Events
Needless to say, it's a fun way to enjoy an evening of entertainment!
Local Resources:
The next few fun date activities involve taking a class together to really inspire your creativity.
Because, learning something new together is a great way to strengthen your bond and instills a natural feeling of happiness and self-confidence!
4. Take A DIY Class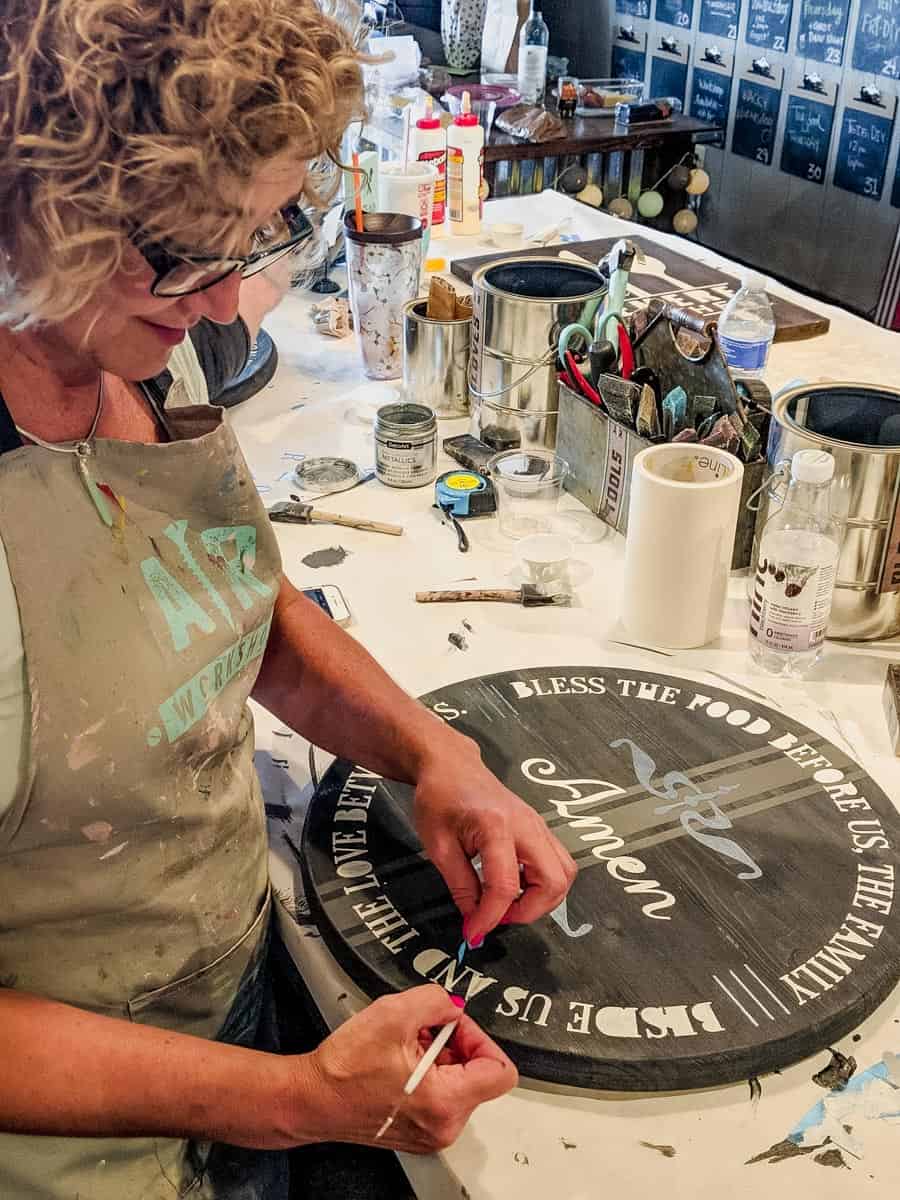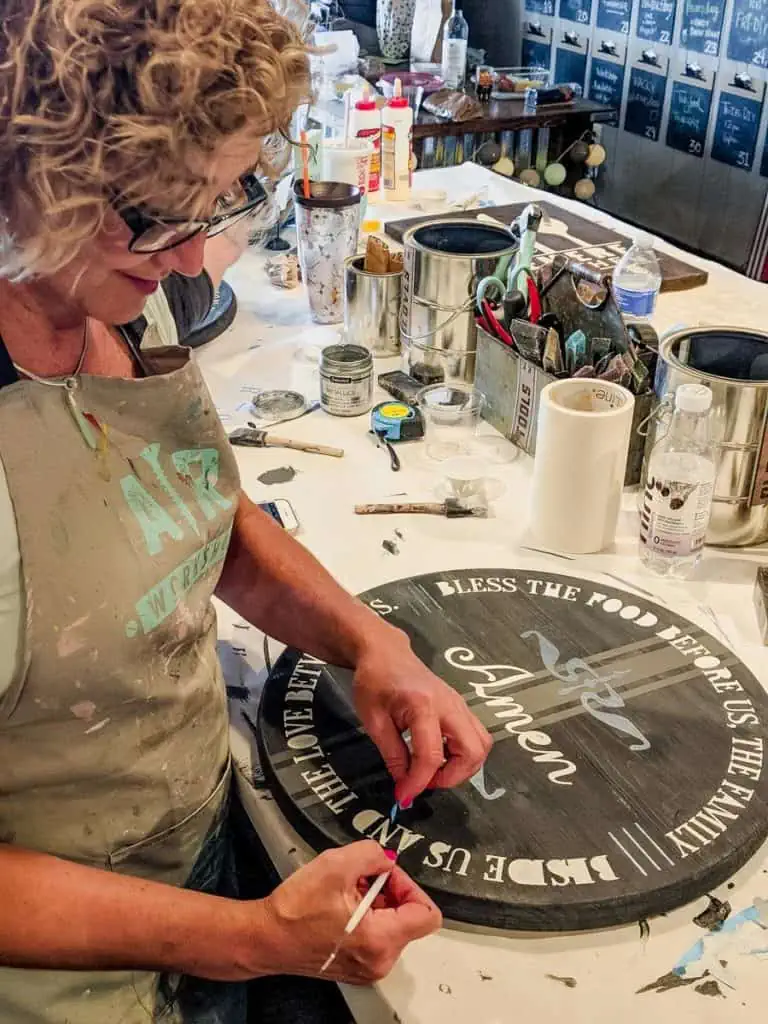 Local Resources:
5. Try Out A Cooking Class
Tired of the same old, hum drum cooking routine?
Then, it's time to switch it up and take a cooking class together with your better half!
Cook up some new culinary memories together, get your eat on and learn some new skills all in the same night!
Local Resources:
6. Take a Painting Class
Local Resources:
7. Take A Knife Making Class
Local Resources:
8. Traditional Afternoon Tea
Local Resources:
9. Make Some Pottery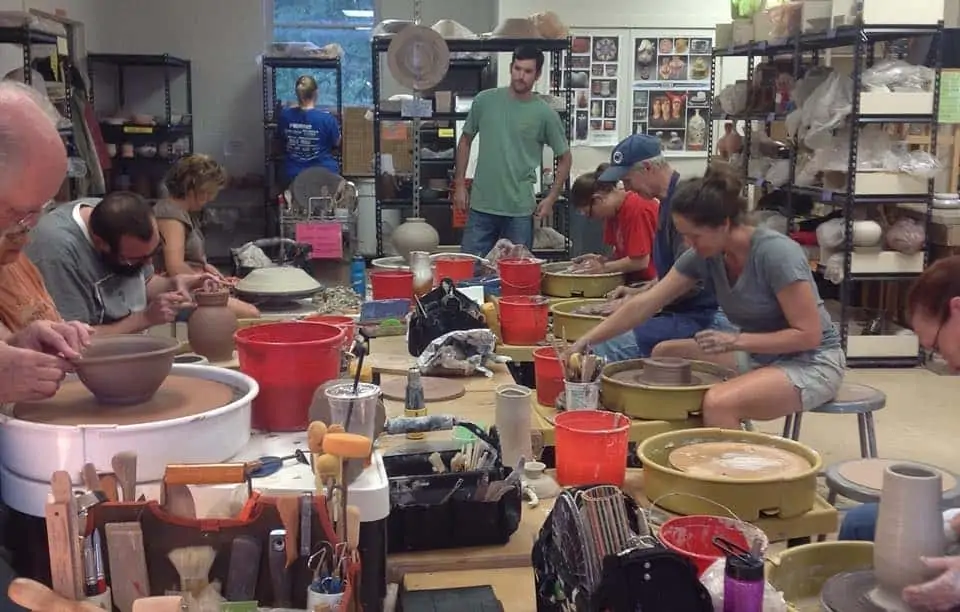 Local Resources:
10. Visit A Local Winery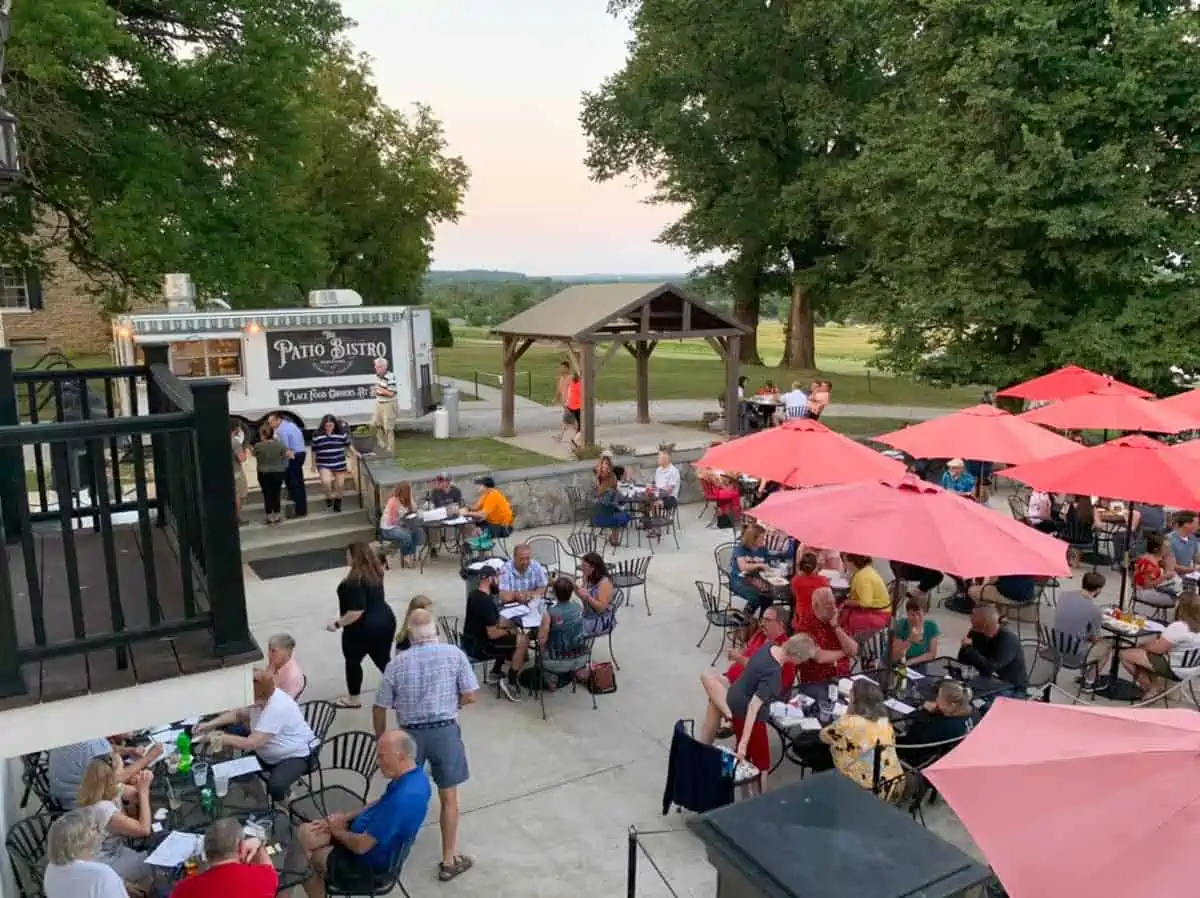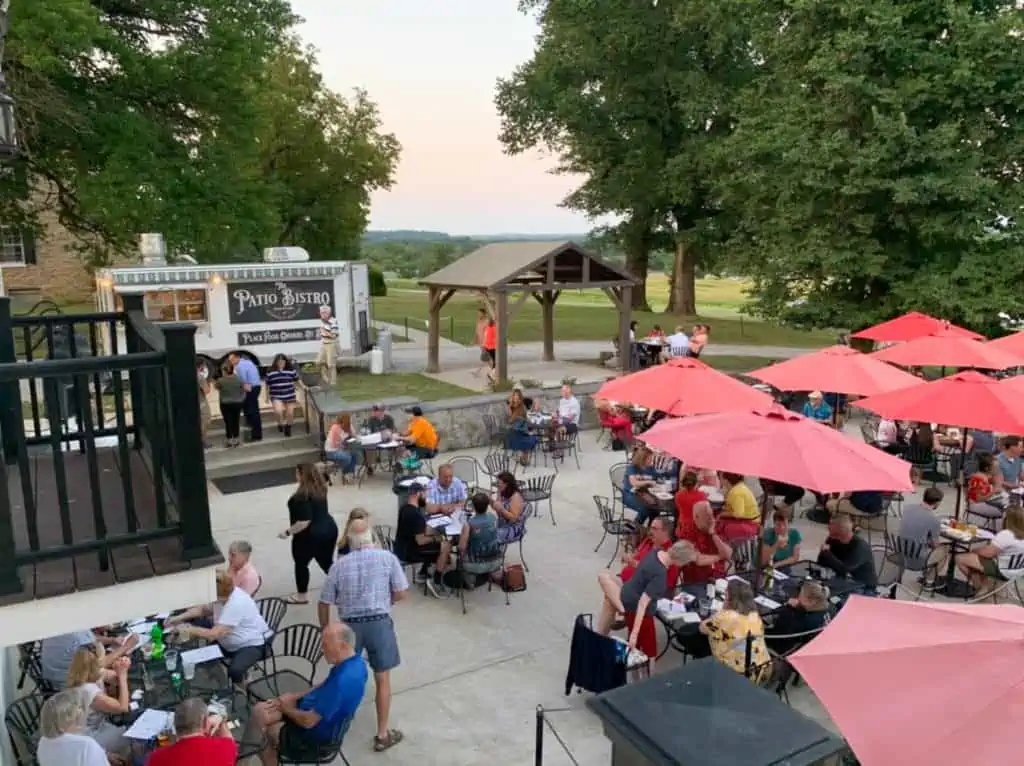 It used to be that if you wanted to visit a winery you had to go to California.
Now, small towns everywhere are raising the winery bar big time!
So, again, just Google 'Wineries Near Me' and you'll find at least one winery in your town.
However, before you go, make sure you have all of the wine tasting essentials:
Local Resources:
11. Go To A Brewery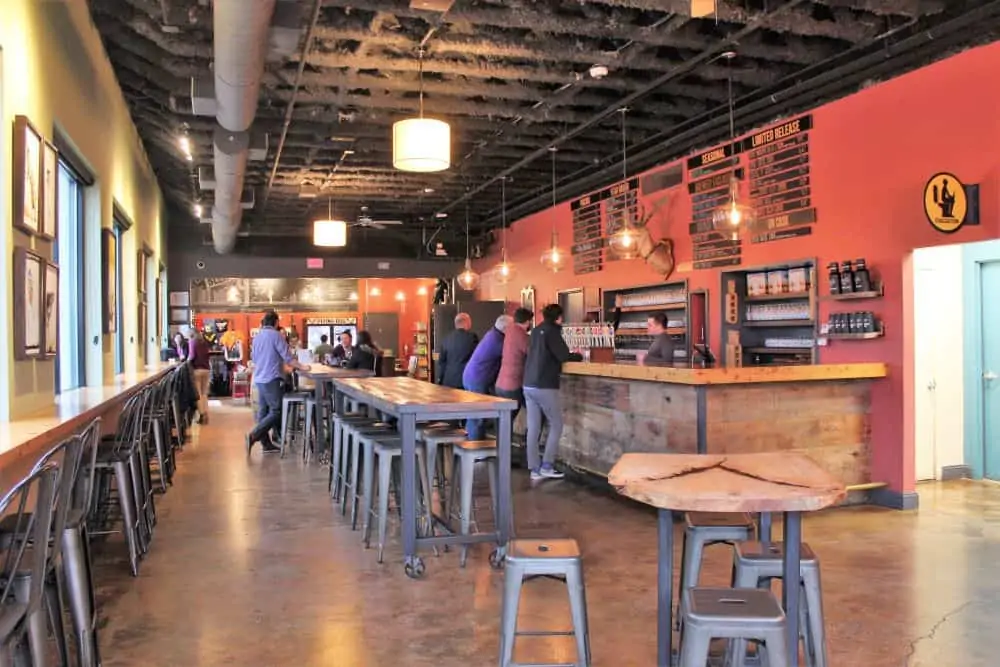 Local Resources:
12. Take A Distillery Tour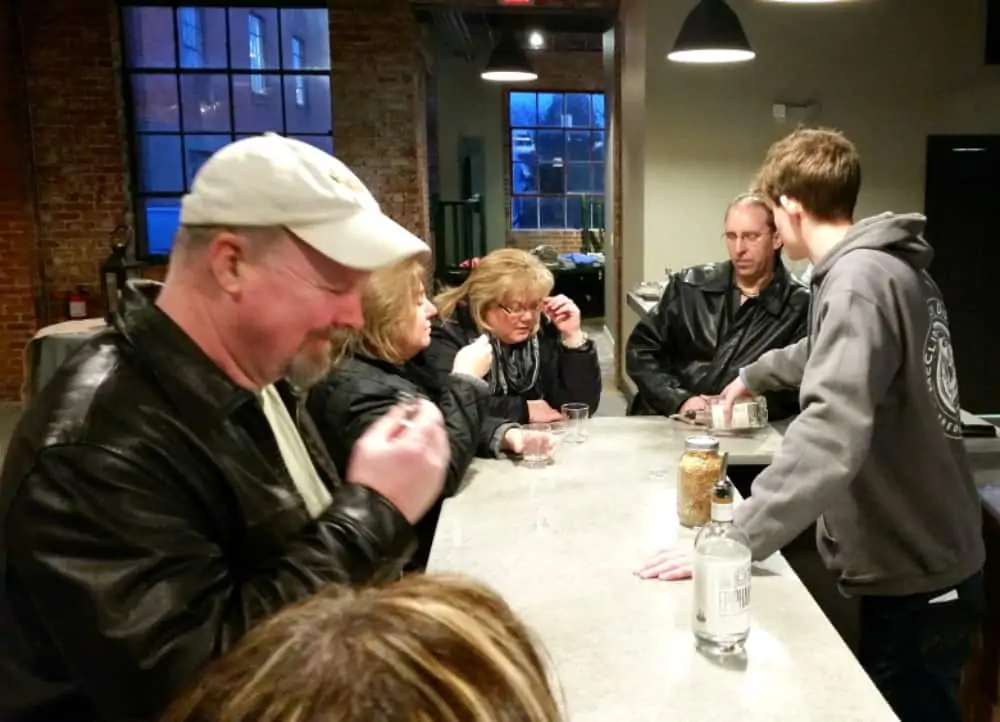 Local Resources:
13. Visit An Art Exhibit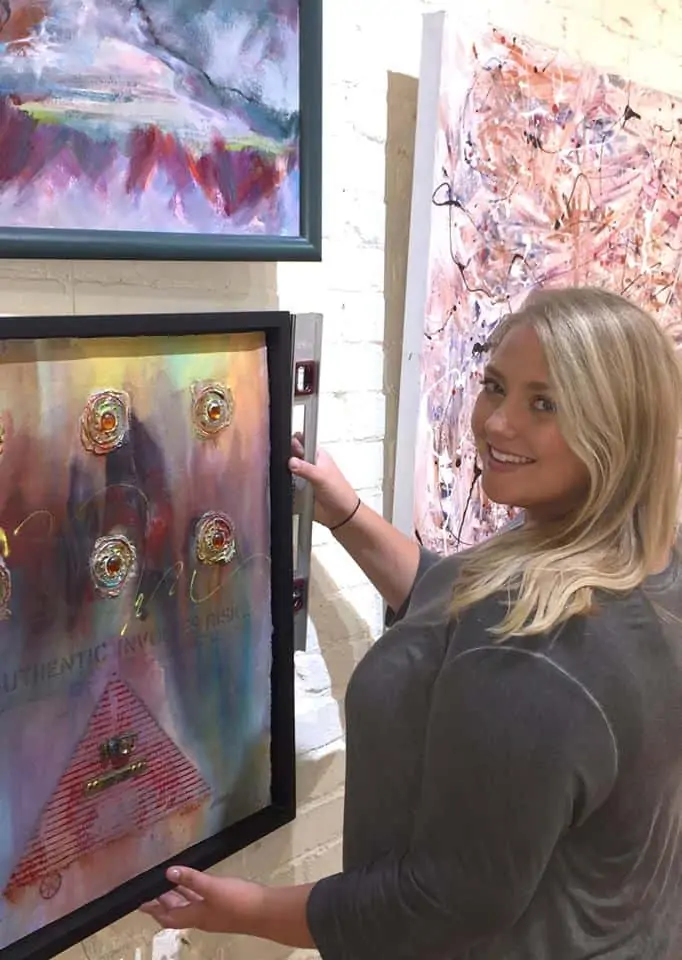 How fun is it to go with your companion and learn more about each others' artistic taste?
Most small towns, especially downtown areas have very talented artists offering up their work.
Why not get a feel for the flavor of your town by attending an art exhibit or event?
Local Resources:
14. Check Out Some Live Music
Did you know that listening to music can reduce anxiety and improve your mood?
No wonder it's a great choice for a fun date night activity!
To find live music events, either go to your Facebook Events tab OR find an events calendar in your local newspaper or magazine.
Local Resources:
15. Take A Walking Tour
Be a tourist in your own town by taking a walking tour!
Learn some things about your town that you didn't already know.
In addition, as we all know, walking helps boost your mood, increasing blood flow and blood circulation to your body.
Obviously, these are great reasons to put a walking tour on your date night bucket list!
Local Resources:
16. Try A New Cuisine
Trying a new cuisine introduces you to new cultures and even traditions.
And who better to try it with than your significant other?
Local Resources:
17. Pack A Picnic
The benefits of packing a picnic are numerous:
You don't have to make a reservation.
Finding the perfect place to sit is completely in your control.
You'll be able to breathe in fresh air.
You can have each others' undivided attention.
Here are some picnic essentials (Amazon) that will guarantee you a fun date night:
A Picnic Backpack with utensils, cups, napkins, wine bottle holder, chopping board, salt & pepper shaker, & more!
This fun date night activity can absolutely be combined with the Farmer's Market activity!
18. Take A Hike
Taking a hike together is an awesome fun date night activity.
Of course, a fun date DAY would be advisable so you can actually see where you're going.
Spending quality time going hiking together boosts those endorphins, which improves your sense of well-being.
And isn't it nice to feel that way with that special someone?
Local Resources:
19. Spend Time Near the Water
Did you know that being near the water can be the key to boosting happiness?
This Real Simple article explains why being near the water, "according to science, helps our mental health in myriad ways, and may be the key to lasting happiness."
So, why not increase your level of happiness together with your love and take a romantic walk next to the water?
Local Resources:
20. Grab A Cup o' Joe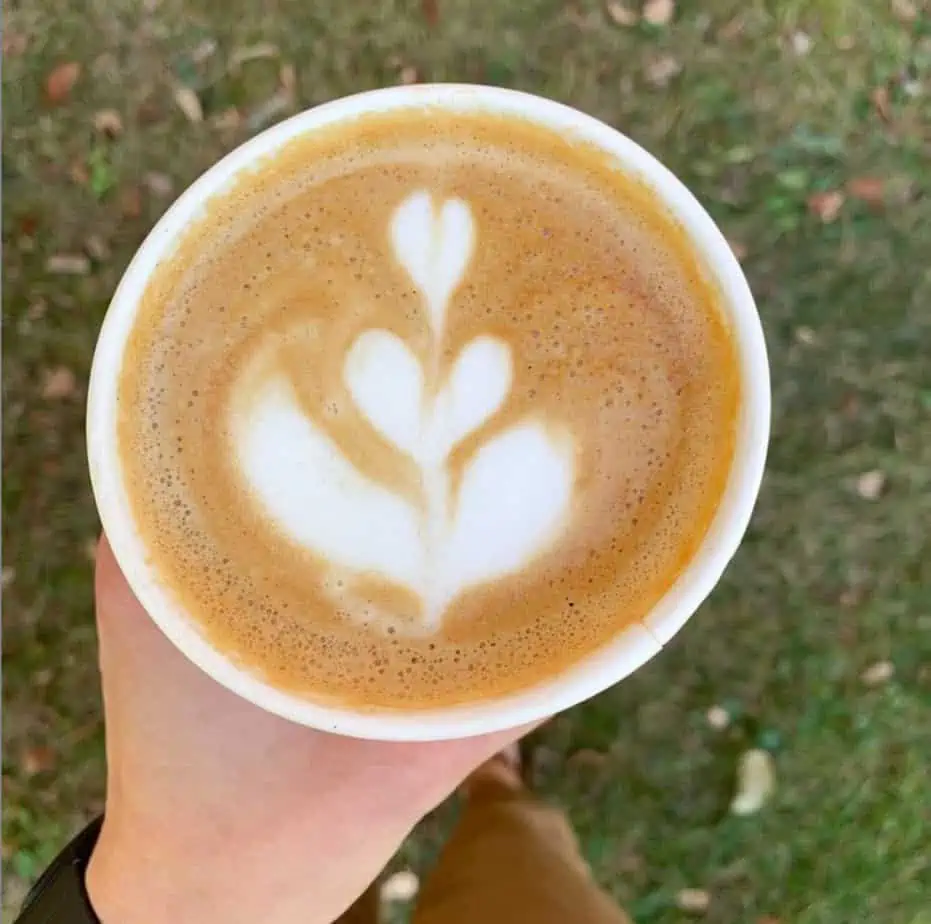 Local Resources:
21. Play Pool
So, playing pool is one of my all-time favorite things to do with a date!
When I was single and going on a first date, I'd always suggest going to play pool.
Needless to say, I'm a pretty darn good pool player and I love a good competition!
Also, playing pool is great for conversation, concentration, and a lot of fun!
Local Resources:
22. Have a Game Night
Play board games for a fantastic at home date night idea!
Turn off the TV, put your electronic devices away, order in some pizza, and get nice and cozy in your living room!
I polled my Facebook readers and came up with a list of favorite board games that can be played with just 2 people:
Backgammon
Sequence
Othello
Checkers
Chess
Polarity
Cribbage
Rummikub
Scrabble
Yahtzee
23. Go On A Scavenger Hunt
Going on a scavenger hunt is one of those cute date ideas that are actually so much fun!
And the best thing is, you can even do this with another couple as a double date.
Whether the scavenger hunt is one that someone else has put together or one that you can create yourself, it's guaranteed to get the adventure juices flowing.
Local Resources:
24. Go to an Arcade
Local Resources:
25. Go Bowling
Local Resources:
26. Sing Karaoke
27. Indulge in a Private Chocolate Tasting
Local Resources:
28. Go To The Driving Range
All 10 golf course in our county have driving ranges, so chances are there are a few in your town too!
Local Resources:
29. Play Golf
Local Resources:
30. Explore A Museum
Local Resources:
31. Take A Scenic Drive
Local Resources:
32. Go Shopping
Local Resources:
33. Visit a Local Park
Local Resources:
34. Volunteer Together
Volunteer your time together at a homeless shelter, animal shelter, or soup kitchen.
You'll feel so good doing it and the charitable side of your partner will shine!
Local Resources:
35. Take A Hot Air Balloon Ride
Honestly, you don't have to wait for a special occasion to take a hot air balloon ride!
As we all know, you only live once, so if it's something you've been wanting to do, by all means do it!
Local Resources:
36. Go Rock Climbing
In this case, I don't mean real rock climbing.
That is, unless you're very agile and experienced in rock climbing.
Then, by all means, go for it!
Instead, I'm recommending places that offer 'supervised' indoor rock climbing.
Local Resources:
37. Play Laser Tag
Local Resources:
38. Race Go-Karts
Local Resources:
39. Hire a Personal Chef
Local Resources:
40. Go Canoeing
41. Take a Camping Trip
Local Resources:
42. Roller Skating
43. Go Ice Skating
Local Resources:
44. Take A Dance Class
I've been wanting to take a dance class with my husband for years!
Gotta say, I never thought he'd ever agree to it.
But now he's saying once he retires, he'll take a dance class with me.
At least now I know there's a chance!
Local Resources:
45. Go Dancing
46. Go Axe Throwing
Local Resources:
47. Go to a Rage Room
Local Resources:
48. Go to a Trampoline Park
49. See A Comedy Show
Local Resources:
50. Get Ice Cream
Local Resources:
51. Go to an Amusement Park
52. Participate in a Challenge Together
53. Enjoy A Bike Ride Together
Local Resources:
Pedego – Electric Bike Rentals & Tours
54. Go on a Segway Tour
55. Play Tennis
56. Try Pickle Ball
57. Go to a Local Event
Be a part of the action instead of getting FOMO when you see all the fun on social media!
Eventbrite is a great website to find events by location.
Local Resources:
58. Go to the Zoo
59. Take a Train Ride
60. Go to a Festival
Local Resources:
61. Go to a Meadery
62. Have Tea
63. Escape Room
64. Go to a Professional Sports Game
Local Resources:
65. Go to a Trivia Night
66. Visit a Nearby Town
Take a nice little road trip to a nearby town to get out and explore.
67. Take a Ghost Tour
Learn some history and listen to the local lore of ghost stories that have been told for years in your town!
Local Resources:
68. Experience Virtual Reality
69. Rent an Airbnb in your Town
70. Go Tubing/Skiing
Local Resources:
71. Go Antiquing
Whether it's an antique store, thrift store, flea market, or an estate sale, there's just something about the thrill of the hunt for that perfect vintage find!
72. Couples Spa Day
Local Resources:
73. Learn Blacksmithing
Local Resources:
74. Watch the Sunset
75. Rent a fun car
76. Go to a drive-in movie
77. Take a day trip somewhere new
78. Take a carriage ride
79. Photo walk
80. Go to a rooftop bar
81. Go on a local history tour
82. Go skinny dipping
83. Horseback riding
84. Learn a new skill together
85. Stay at a Bed & Breakfast
86. Go on a dinner cruise
87. Do A Couples' Photo Shoot
88. Build a bucket list together
89. Take boxing or self-defense together
90. Go on a ferry ride
91. Go to the beach
92. Attend a Charity Event
Attending a charity event is truly a win-win!
You have a fantastic reason to dress up and look your best, enjoy good food, drinks and entertainment, all while supporting a local charity.
Local Resources:
93. Take a mixology class
94. Book a helicopter ride
95. Murder Mystery Night
96. Go stargazing
97. Stroll Through Beautiful Gardens
Local Resources:
98. Throw Darts
99. Do Some Window Shopping
100. Go to a racetrack
101. Go fishing
102. Binge watch a streaming series
103. Go zip lining
Tree Trekkers