We get asked regularly on our Facebook page, where are the best steamed crabs in Frederick County?
Well, lucky for us, we have plenty of steamed crabs options.
As can be seen, based on our readers' responses, we have a great list of the best steamed crabs in Frederick County.
Best Steamed Crabs in Frederick, Md
In brief, we sorted out our list by 'Carry Out Only' and 'Eat In & Carry Out'.
Notably, our list is ordered by most popular, according to our readers.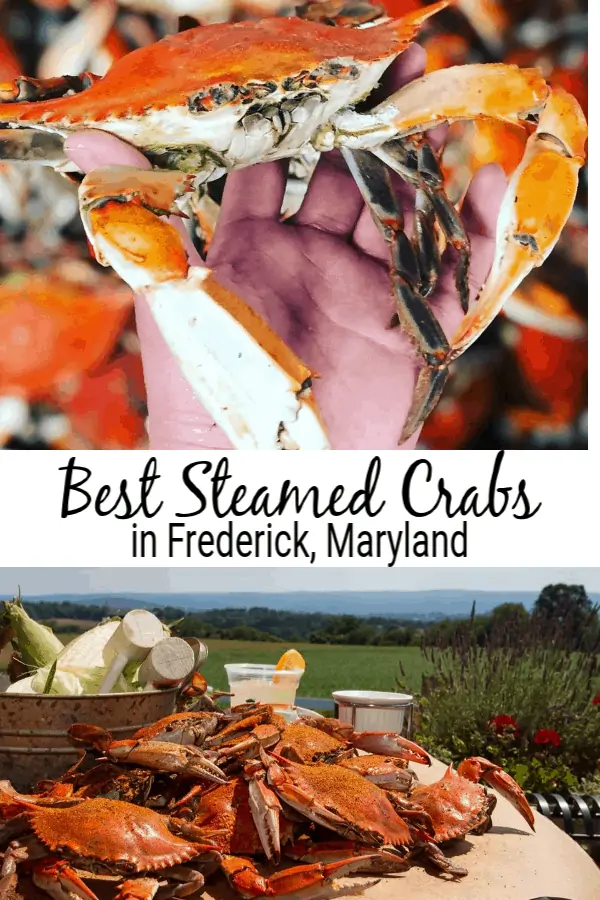 History of Maryland Steamed Crabs
However, before we show you our list, we have to talk a little bit about eating crabs.
Up to the present time, blue crabs have been caught commercially in Maryland's Chesapeake Bay since the 1800's.
For this reason, crabbing is a very important part of Maryland's economy.
Consequently, being Maryland natives, we cut our teeth on steamed blue crabs, covered with lots of Old Bay Seasoning!
As a matter of fact, having a crab feast is a rite of passage for Marylanders and just as common as going to church on Sundays.
I can visualize it now: A big table with a bunch of newspaper used as the tablecloth (you can now get a vinyl one made to look like newspaper).
In addition, there are several rolls of paper towels as well as open paper trash bags situated on the floor around the table.
Finally, there are small bowls of melted butter and vinegar at each place setting, along with wooden mallets, crab crackers and crab forks/picks.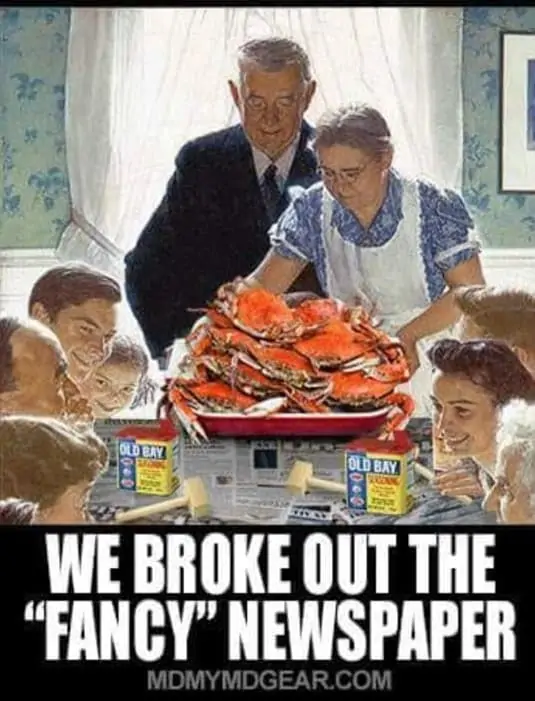 Nothing fancy!
And that's the beauty of it all!
Despite the non-fanciness, some of us do care about getting melted butter all over our shirts, so there is a remedy for that!
Just wear your best crab eating shirt (Amazon) or get some disposable crab bibs (Amazon) to keep handy.
Back to the big table: The beautiful sight of that huge pile of steaming crabs nestled together in the center of the table.
Eating Steamed Crabs Is An Event
Having a crab feast is not just a meal, it's an event!
As a matter of fact, it's not unheard of to spend several hours sitting at the table picking and eating crabs, while drinking a cold beer (or two) and enjoying the company of friends and family.
Honestly, it's what eating crabs is all about.
Just hearing the sound of wooden mallets pounding on crabs and the cracking of shells brings me back to the days when I was a child.
Back in the day, we enjoyed countless Sundays eating hot steamed crabs on our backyard deck, catching up with each other and watching the world go by.
Obviously, it just doesn't get any better than that!
So, now that I've set the stage and described to you the importance to a Marylander of eating good steamed crabs, we present to you our list of the best steamed crabs in Frederick County.
Bonus: We've included a few comments from our readers regarding specials!
Steamed Crabs – Carry Out Only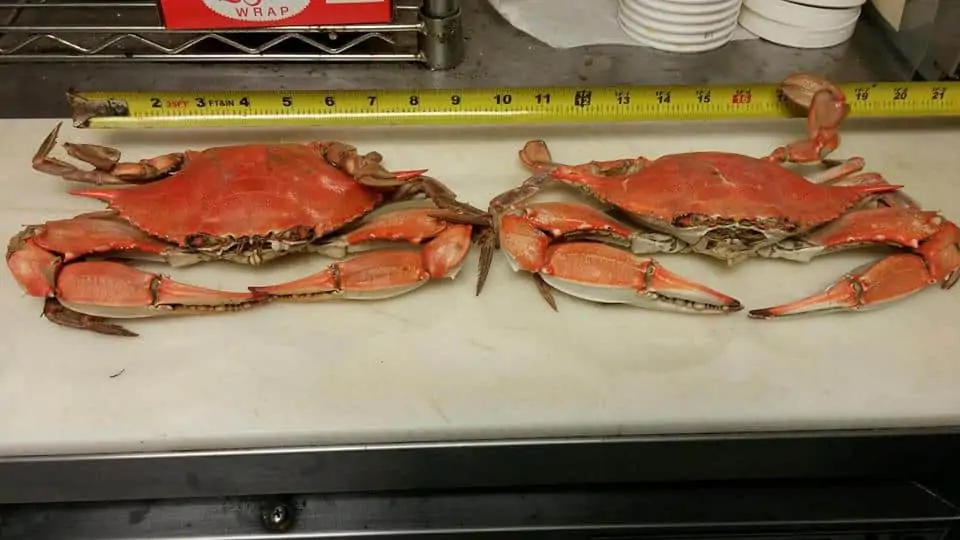 1440 W Patrick St
Frederick, MD 21702
(301) 682-6800
12051 Old National Pike
New Market, MD 21774
(301) 865-8925
3 N Main St Unit 1
Woodsboro, MD 21798
(301) 898-4103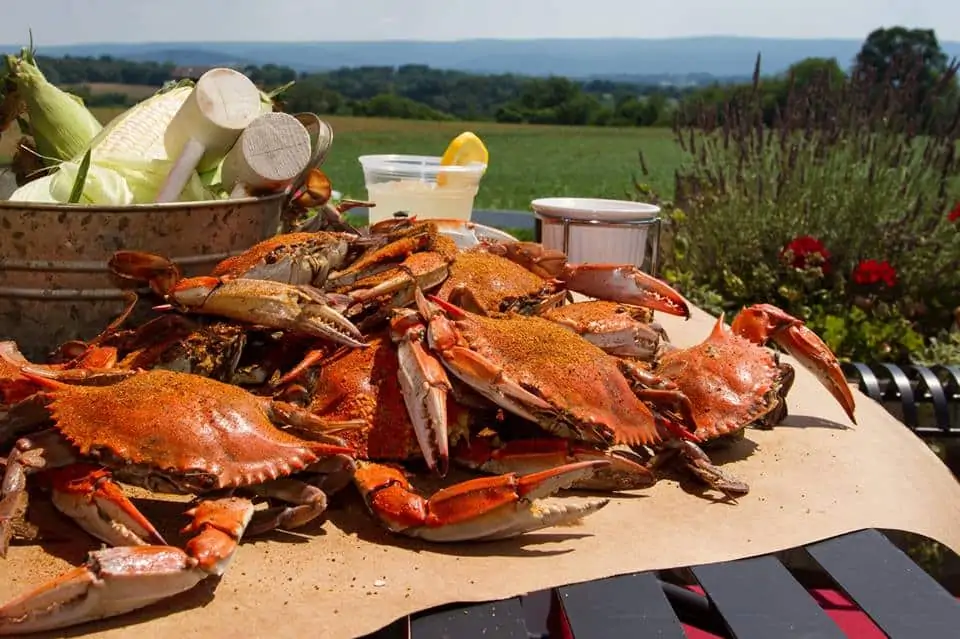 308 Main St
Myersville, MD 21773
(301) 293-2722
5731 Buckeystown Pike
Frederick, MD 21704
(301) 695-9005
Steamed Crabs – Eat In & Carry Out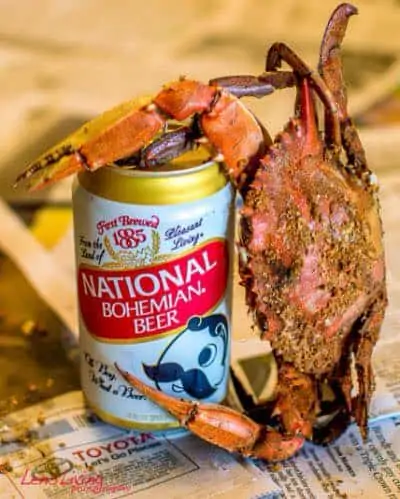 9009 Baltimore Rd
Frederick, MD 21704
(301) 228-2722
"Monday through Thursday Avery's has a $33.95 All You Can Eat special on crabs and hush puppies ????"
"Avery's has Tuesday night snow crab cluster special. Sooo good!!
5640 Urbana Pike
Frederick, MD 21704
(301) 662-4233
17308 N Seton Ave
Emmitsburg, MD 21727
(301) 447-4116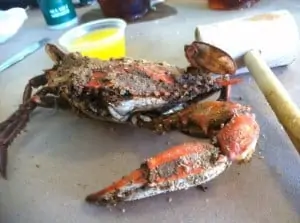 10524 Liberty Road
Frederick, MD 21701
301-898-3181
6803 Michaels Mill Rd
Buckeystown, MD 21717
(301) 662-9465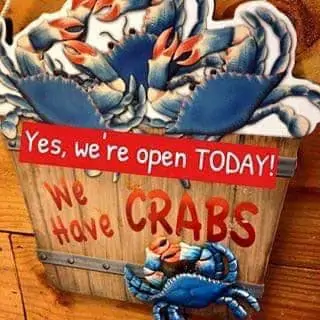 12841 Catoctin Furnace Rd
Thurmont, MD 21788
(240) 288-8942
So, which crab place in Frederick is your favorite?
And speaking of favorites, I was recently quoted in this NewsBreak article about what makes a crab cake delicious and where to find the best ones!
Is your favorite crab cake place on the list?
All this crab talk has made me decide to schedule a crab feast in my very near future!
Check out our posts on recipes using crab meat:
28 Crab Meat Recipes That You Don't Have To Be A Marylander To Love
Maryland Deviled Eggs with Crab
Crab Cakes With Remoulade Sauce
Cream of Crab Soup: Maryland's Grand Prize Recipe