We're going to give you the most creative Christmas cookie recipes to make your holiday season as sweet as ever!
Clearly, this time of year is always such a magical time to enjoy holiday traditions because:
It's Jesus' birthday!
You get to spend time with your whole family, sometimes relatives that you haven't seen since last Christmas!
It's so much fun to see the joy and wonder in the faces of all of the children in your life!
Snow!
You get to open presents!
Good food is everywhere you look!
You get to give presents!
It's normal to make and receive lots and lots of the best, most creative Christmas cookies!
Creative Christmas Cookie Recipes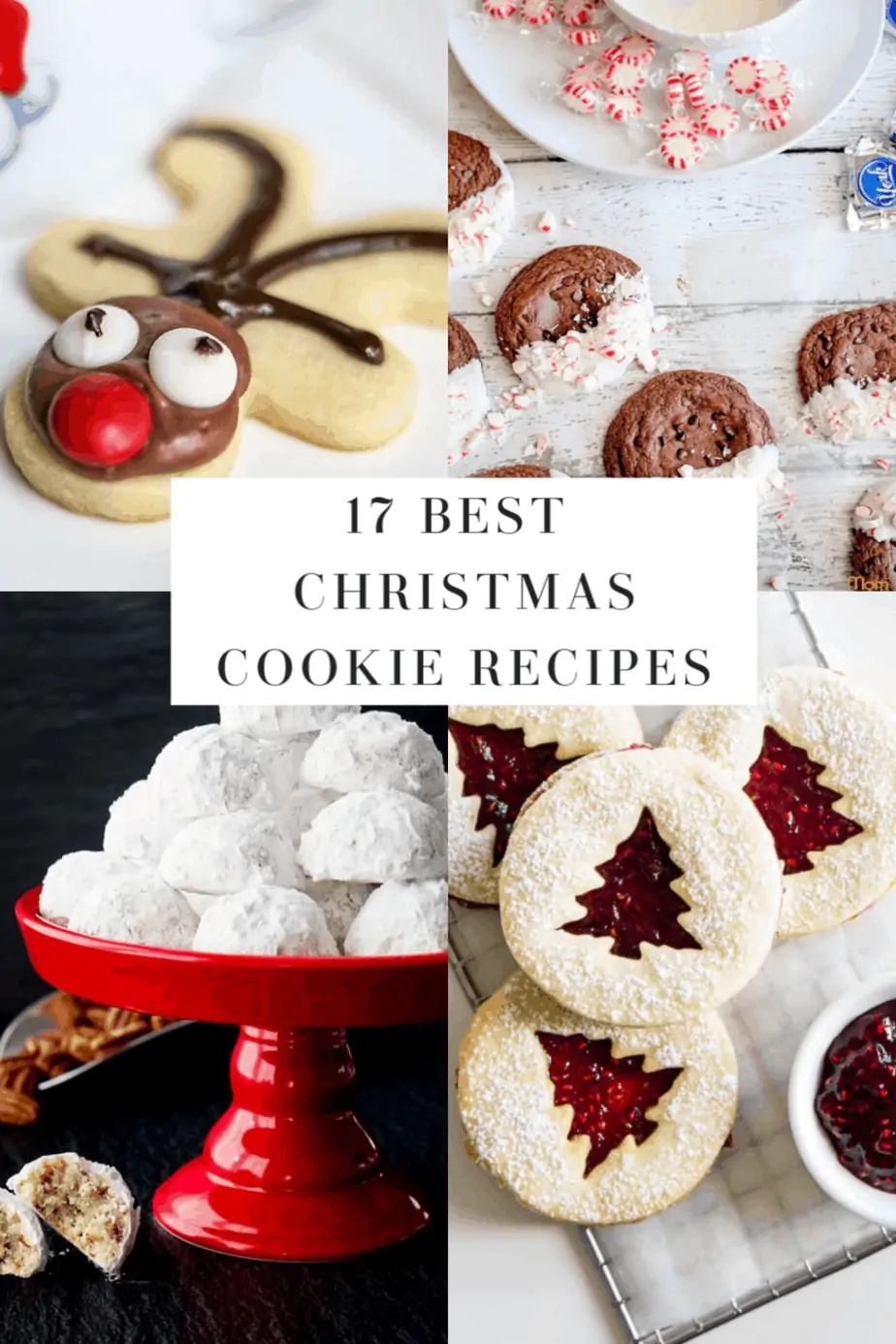 Therefore, because we know most of you are looking for the most creative Christmas cookie recipes you can get your spatulas on, we decided to do a roundup!
In this case, we asked other bloggers just like us for their favorite Christmas cookie recipes and they did not disappoint!
As a matter of fact, we received so many recipes, we were forced to narrow down the list to the top 17 most creative, best Christmas cookies.
Clearly, after seeing all of these wonderful recipes, you're going to want to get a bigger cookie platter (Amazon)!
Sorry to say, we did not include any classic gingerbread cookies, a gingerbread house, gingerbread men, or candy cane cookies on this list.
Instead, we went for decadent, gorgeous, and unique Christmas cookie recipes!
1. Easy No Bake Peppermint Patties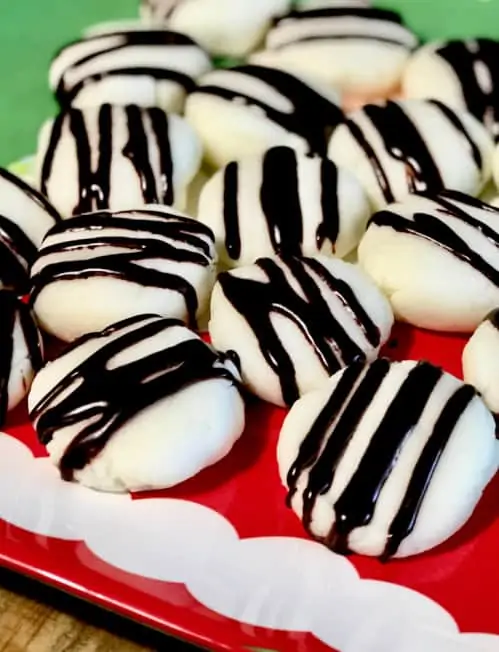 This recipe comes from a site called Slow Poke Cooking.
Unquestionably, we absolutely LOVE peppermint patties, so to have them in cookie form is a dream come true!
In addition, one of my favorite things about this Christmas cookie recipe is that they look super easy to make and they don't even require baking!
2. Raspberry Linzer Cookies – Creative Christmas Cookie Recipes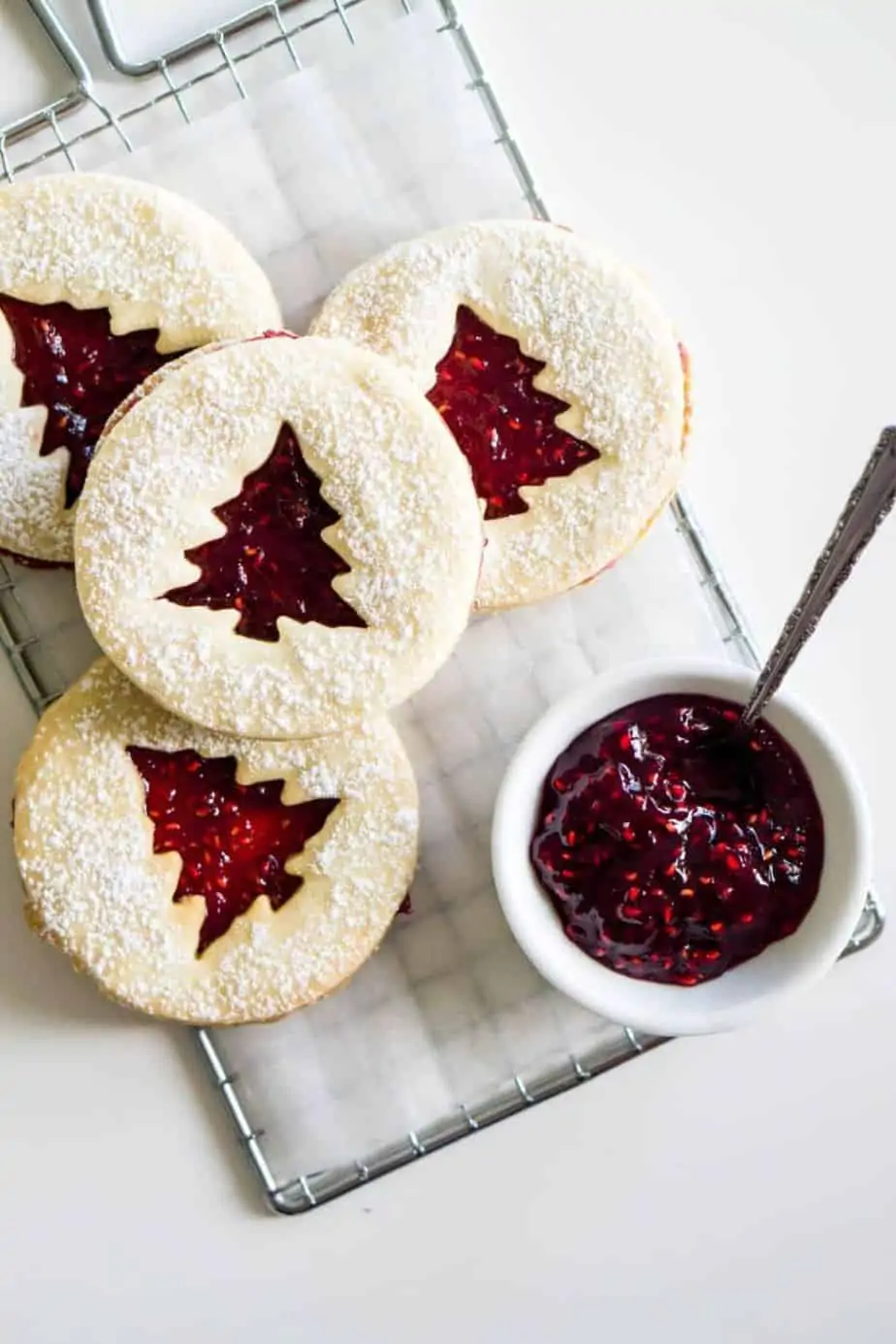 These Raspberry Linzer Cut-Out Cookies are filled with raspberry jam and dusted with powdered sugar.
Made by Pina Bresciani these festive cookies are a great addition to our list!
They do require a little bit more work, rolling out the dough and using cookie cutters to make Christmas tree cookies.
However, just look at the end result!
Remember, some of the best Christmas cookie recipes take a little bit of extra work, but are so worth it!
Obviously, I'd be proud to display these delicious cookies at any Christmas cookie exchange!
3. Santa's Whiskers Cookie Recipe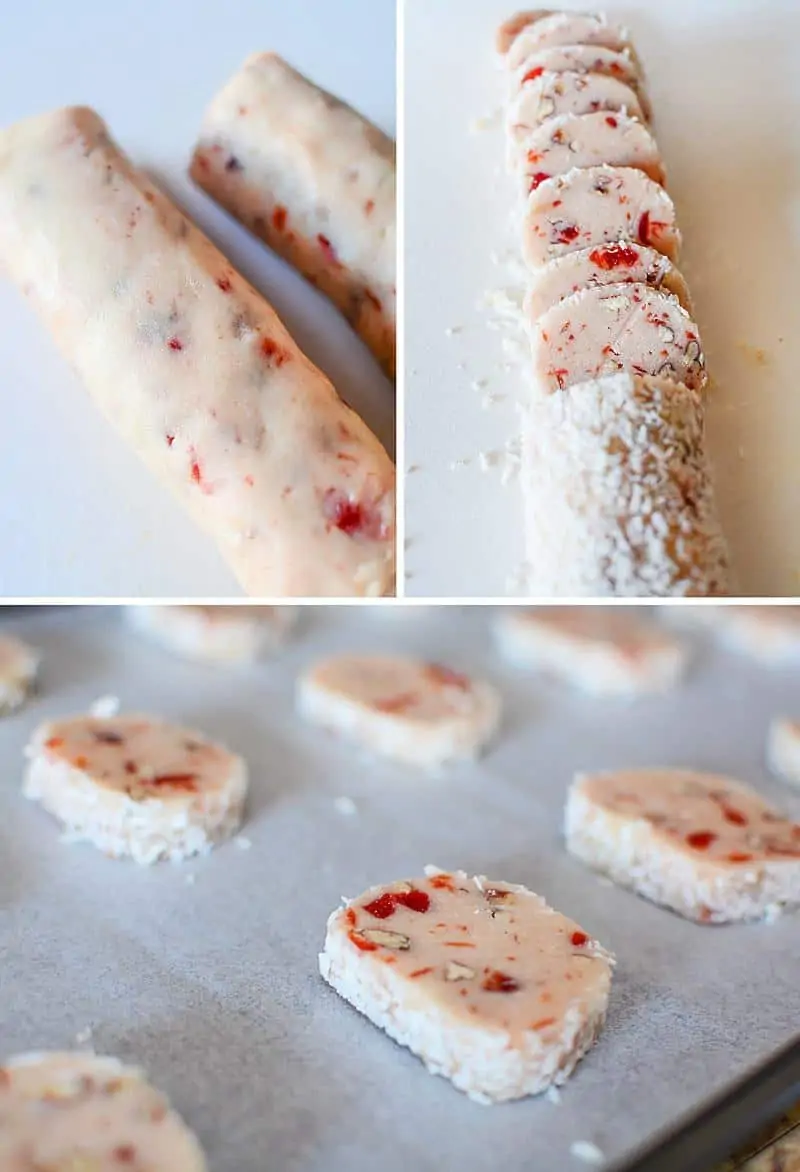 These come from a site called Scattered Thoughts of a Crafty Mom.
Oh my goodness, how clever is the name of these cookies?
Plus, they look pretty darn easy to make.
To sum up, you just make the dough, chill it, roll it in some extra ingredients and then slice and bake.
I mean, they're classic sugar cookies but with cherries, coconut and pecans!
Oh my yum!
As well as that, in case you're wondering, it's the coconut on the edges of the cookies that warrant the clever name, Santa's Whiskers.
4. Vanilla Wafer Holiday Bark – Creative Christmas Cookie Recipes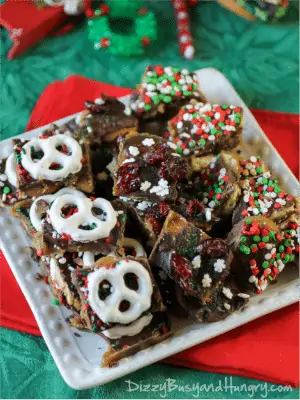 Goodness gracious, these look melt-in-your-mouth heavenly!
This recipe comes from a site called Dizzy, Busy, & Hungry – exactly how I feel as I'm writing this!
Furthermore, these sweet Christmas treats look very easy to make and are full of texture and color!
5. Eggnog Cookies
Okay, so I LOVE eggnog and I had no idea there was such a thing as eggnog cookies!
Be still my heart!
This wonderful recipe comes from a site called My Organized Chaos.
Also, these look very easy to make.
In addition, eggnog is an ingredient in both the cookies AND the icing!
Yum!
6. Reindeer Cookies – Creative Christmas Cookie Recipes
Are these not THE cutest Christmas cookies you've ever seen?
The recipe comes from a site called A Mind "Full" Mom.
Despite the fact that this may look like a pretty complicated recipe, it really isn't!
For example, she gives you shortcuts for making these buttery cookies relatively easily.
HINT: One reason I chose this as one of the most creative Christmas cookie recipes is because of how clever they are!
Particularly, the reindeer shape is made from a gingerbread man cookie cutter (he's upside down)!
Such a fun way to change up the traditional cookie cutter shape and turn it into something new!
7. Peppermint Brownie Cookies
These Peppermint Brownie Cookies are the perfect combination of chocolate and peppermint!
Plus, they just look so festive!
This recipe is from a site called Mom Foodie.
Not only does the peppermint come from crushed peppermint candies (you can also use crushed up candy canes) but also peppermint patties!
Genius!
Add to that a rich, delicious chocolate cookie with a brownie consistency and this Christmas season you'll be skipping right down Santa Claus lane!
8. Red Velvet Cake Mix Cookies – Creative Christmas Cookie Recipes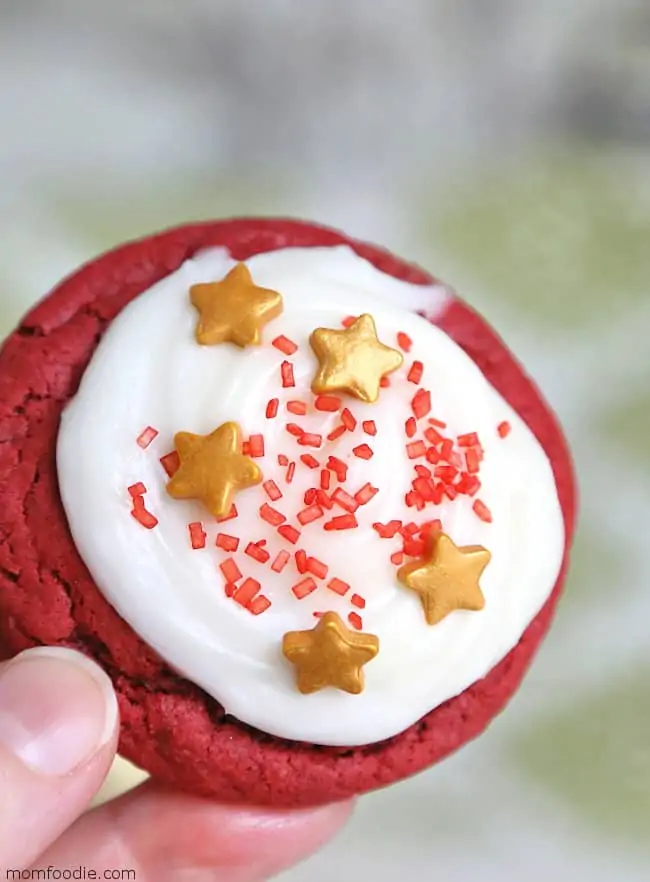 Another Christmas cookie recipe from Mom Foodie (made with red velvet cake mix), you have to love how festive these soft & chewy cookies are!
Apart from this, an added bonus: They're so easy to make, your kids can make them! – of course with supervision.
9. World Famous Snowball Cookies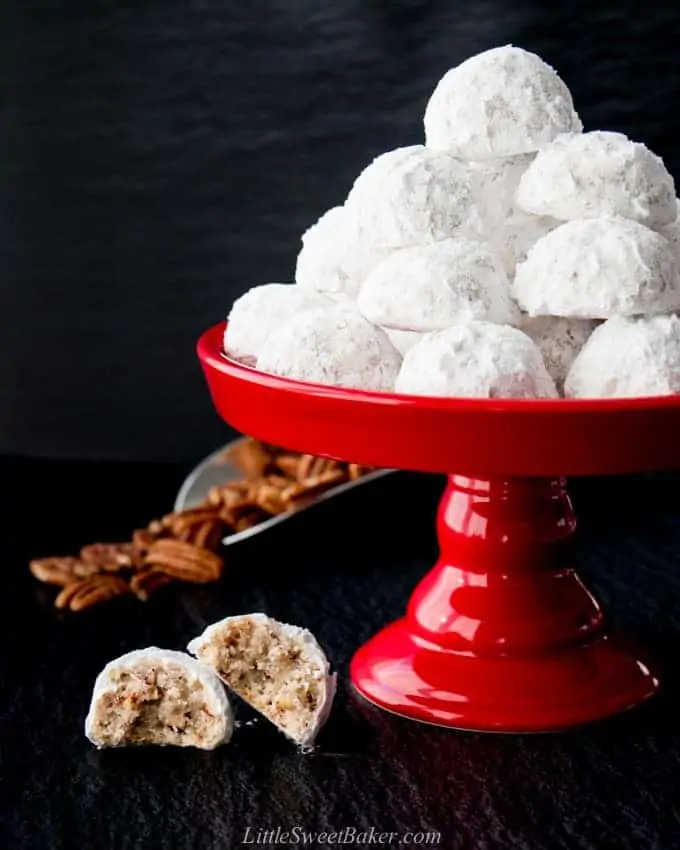 Ya just can't have Christmas cookies without having some homemade snowball cookies!
This recipe from a site called Little Sweet Baker breaks the recipe out step by step with amazing photos, expert tips, and variations to the recipe.
10. Christmas Sugar Cookies – Creative Christmas Cookie Recipes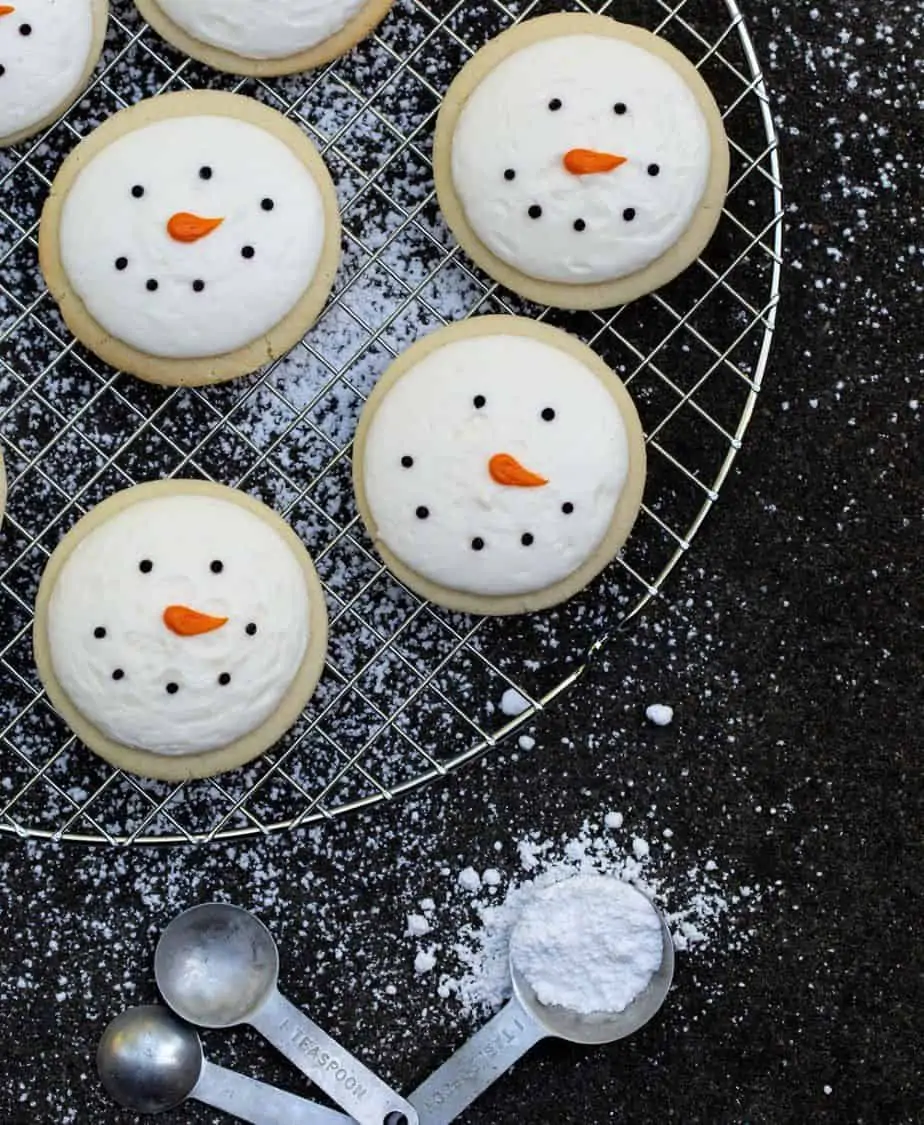 I couldn't resist this Christmas cookie recipe from a site called Cupcake Project.
Obviously, who doesn't love an adorable snowman?
Especially when he's on top of a yummy sugar cookie!
Moreover, this recipe gives you some great ingredient tips, how to roll your dough, decorating skills, & even a short video.
11. Peanut Butter Blossoms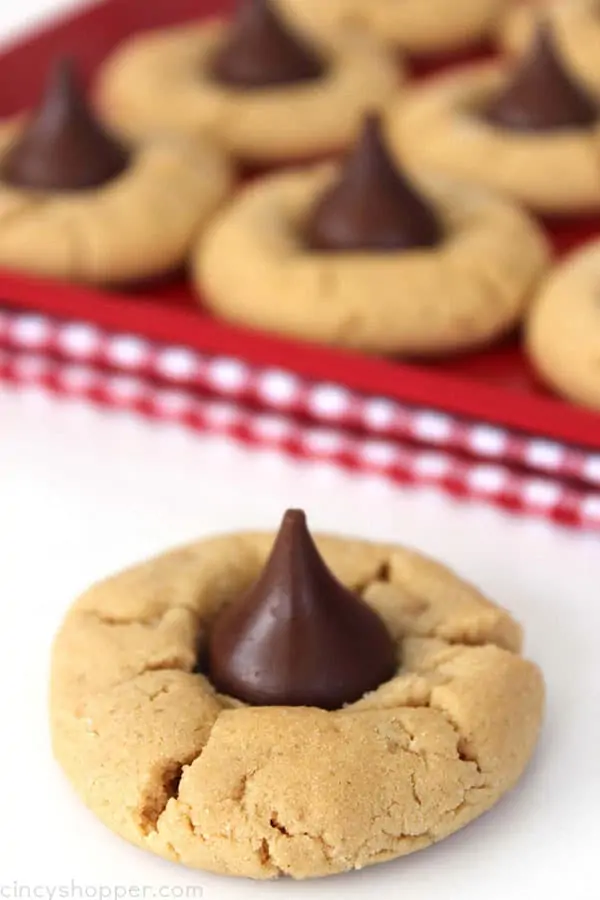 This recipe is a tried and true Christmas cookie staple!
I mean, anything is better with a chocolate kiss on top, right?
From a site called Cincy Shopper, she gives easy directions for making this simple-to-make holiday favorite!
12. Perfect Shortbread Cookie Recipe – Creative Christmas Cookie Recipes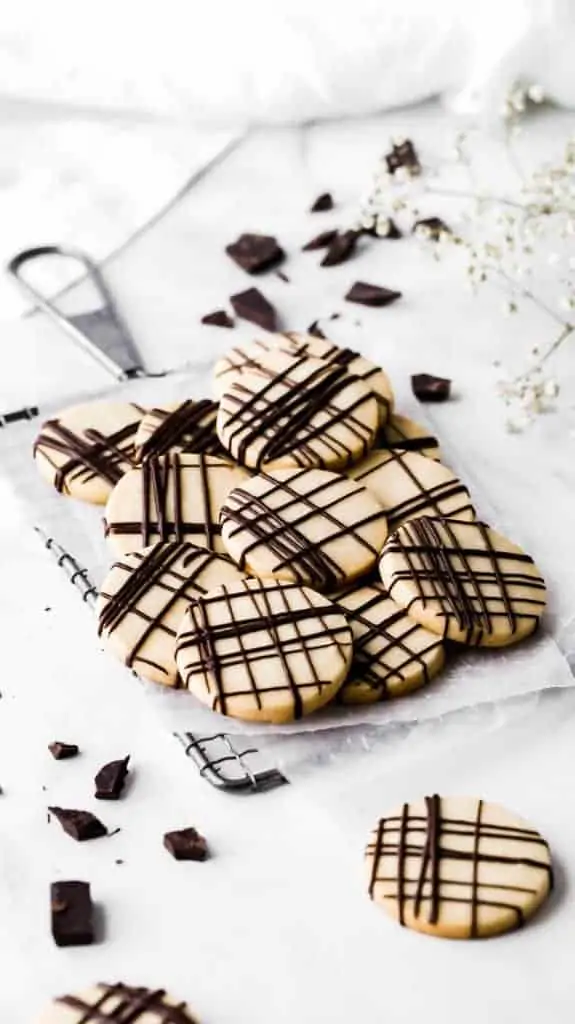 Clearly, there's nothing like the perfect texture of buttery shortbread cookies!
This recipe comes from a site called Grandbaby Cakes.
In this case, a key ingredient in these cookies, is vanilla bean paste.
13. Stuffed Chocolate Peppermint Cookies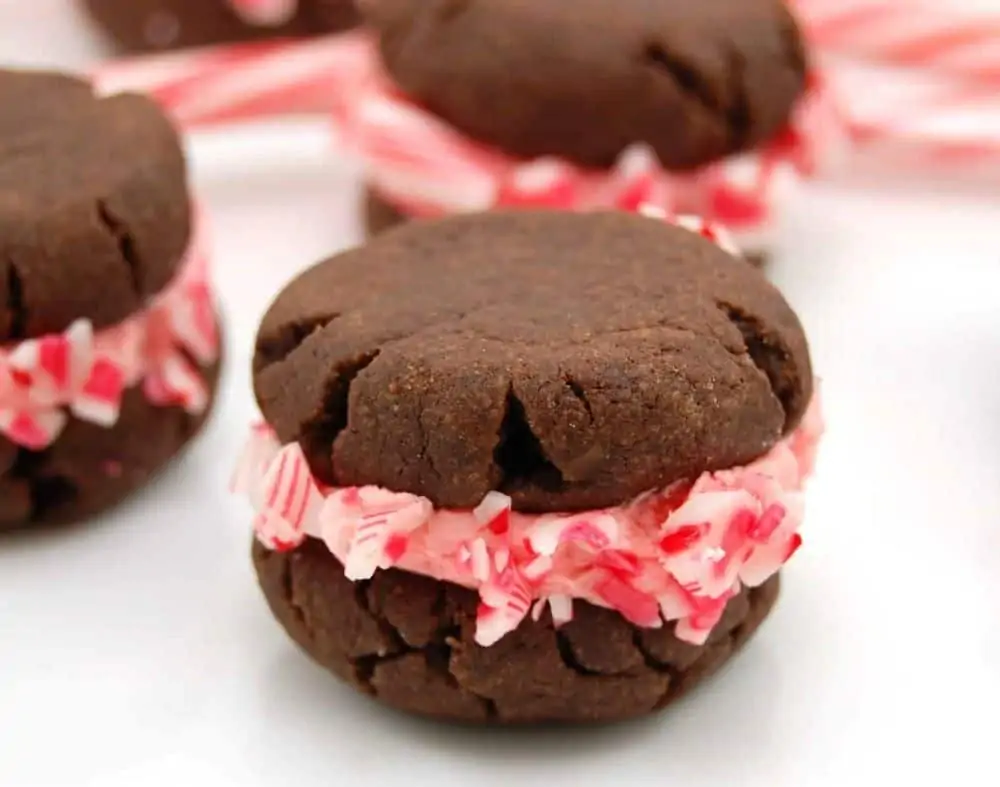 Oh my goodness gracious, these cookies look like what it must feel like to ride on Santa's sleigh!
This recipe comes from a site called Sweet Pea's Kitchen.
Particularly, these are cookie sandwiches with a peppermint buttercream filling!
Mmmm!
14. Christmas Oreo Ornaments – Creative Christmas Cookie Recipes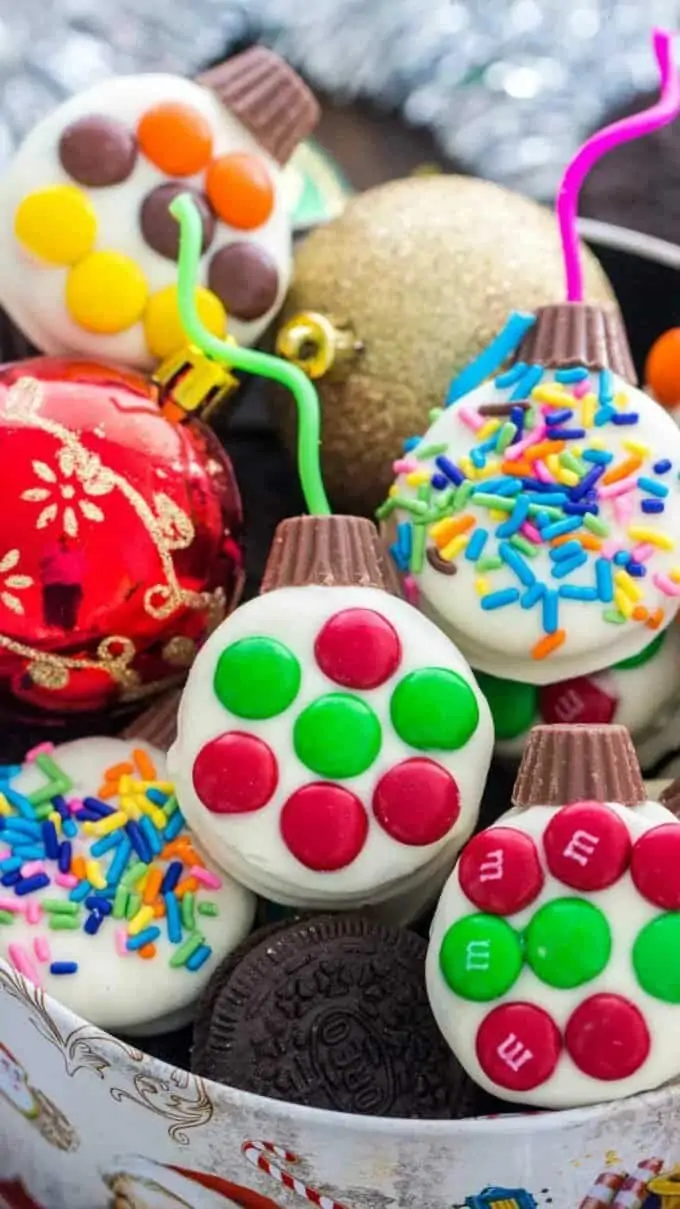 Are you kidding me right now?
How do people come up with these amazing recipes?
This recipe comes from a site called Sweet & Savory Meals.
These cookies have all the festive colors that make them almost too beautiful to eat.
Even so, who the heck am I kidding?
Undoubtedly, these look amazingly delicious and SO fun to make with your kids!
15. White Chocolate Cranberry Pecan Sugar Cookies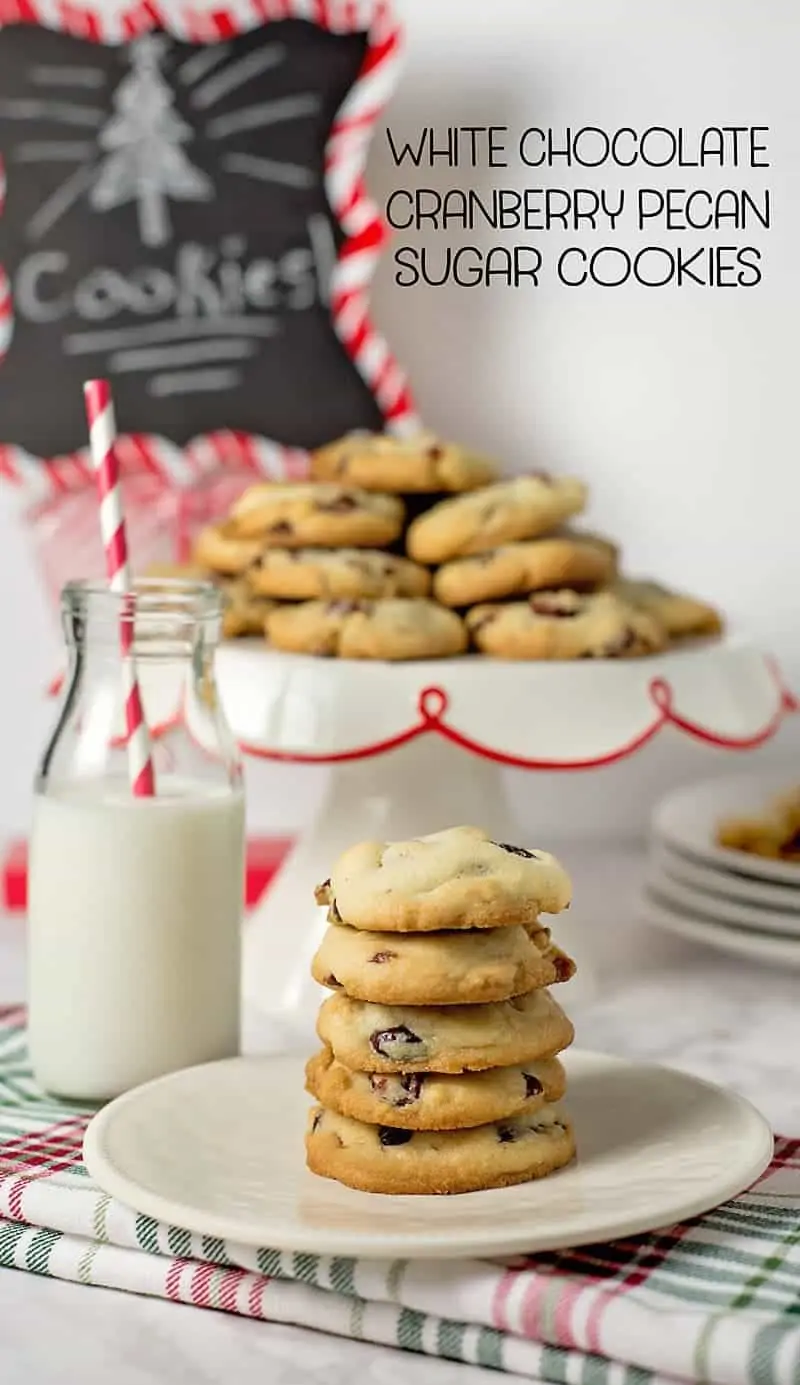 The ingredients in these cookies scream Christmas!
This recipe is from a site called Scattered Thoughts of a Crafty Mom.
And the beauty of this recipe is that you use pre-packaged sugar cookie mix.
Admittedly, the easier, the better in my book, especially when the recipe turns out this good!
16. Hausfreunde Cookies with Caramelised Cashews – Creative Christmas Cookie Recipes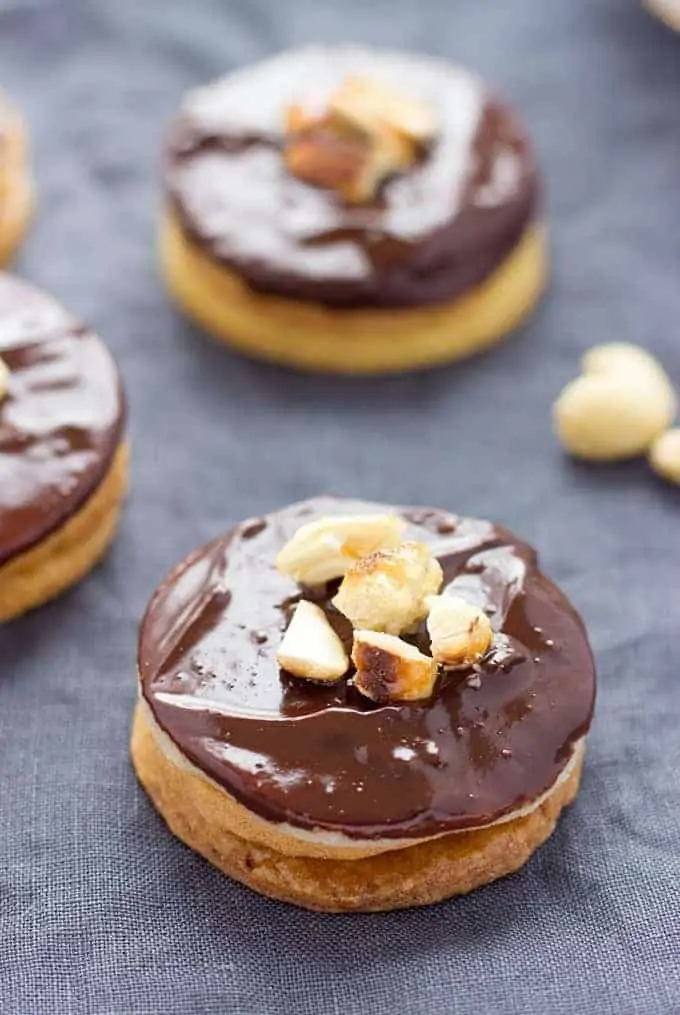 You guys! The name of these cookies doesn't tell you that there is marzipan in them!!
To clarify, marzipan is my kryptonite!
I LOVE MARZIPAN!
This recipe is from a site called Lavender & Macarons.
Needless to say, her description of these cookies totally make me drool: "Layers of shortcrust pastry are slathered with apricot jam and covered with sweet almond paste. Dipped in rich, dark, melted chocolate and garnished with caramelised cashews"
17. Perfect Chocolate Chip Cookies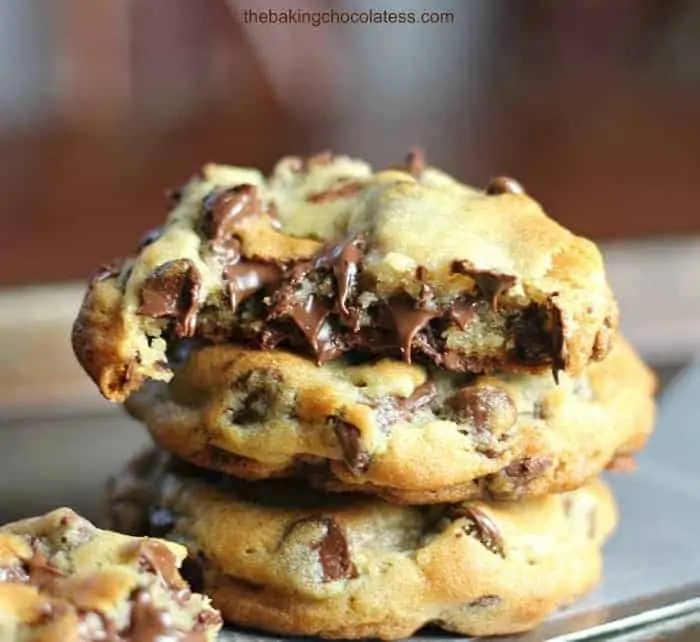 And last, but certainly not least, are these Perfect Chocolate Chip Cookies from a site called The Baking ChocolaTess.
In our house, chocolate chip cookies reign supreme, no matter the time of year.
Needless to say, we always have at least one bag of chocolate chips in our pantry year-round.
Consequently, chocolate chip cookies are the cookie we choose to make every year for Santa when he comes to visit on Christmas Eve.
This recipe looks like heaven on a cookie sheet.
Indeed, be sure to follow her instructions and tips so they turn out perfectly!
We lied! We have one more Christmas cookie recipe that we grew up enjoying!
18. Haystack Cookies with Butterscotch & Peanut Butter
My Mom would make these haystack cookies every year at Christmas time!
I have to say they're the easiest cookie recipe you'll ever make using very few, simple ingredients found at most grocery stores.
Just sprinkle some festive sprinkles (like the red and green sprinkles pictured) on top and you've instantly amped up the holiday spirit!
Namely, you don't even have to bake them in the oven.
In addition, they're probably my all-time favorite Christmas cookies ever!
Most likely because it brings me right back to the child-like magic of Christmas!
So there you have it!
Everyone….start your ovens!!!
Finally, have a very Merry Christmas and a Happy New Year!
For more posts on delicious cookie recipes, click on over to:
Healthy No-Bake Cookies – 4 Weight Watchers Points
Chocolate Chip Cookie Recipe with Peanut Butter & Pretzels