In this post I'm going to give you the recipe for these delicious Cereal Chocolate Cookies.
And what's even better is that they're Weight Watchers friendly.
Only 4 SmartPoints and 3 Points Plus Value per cookie.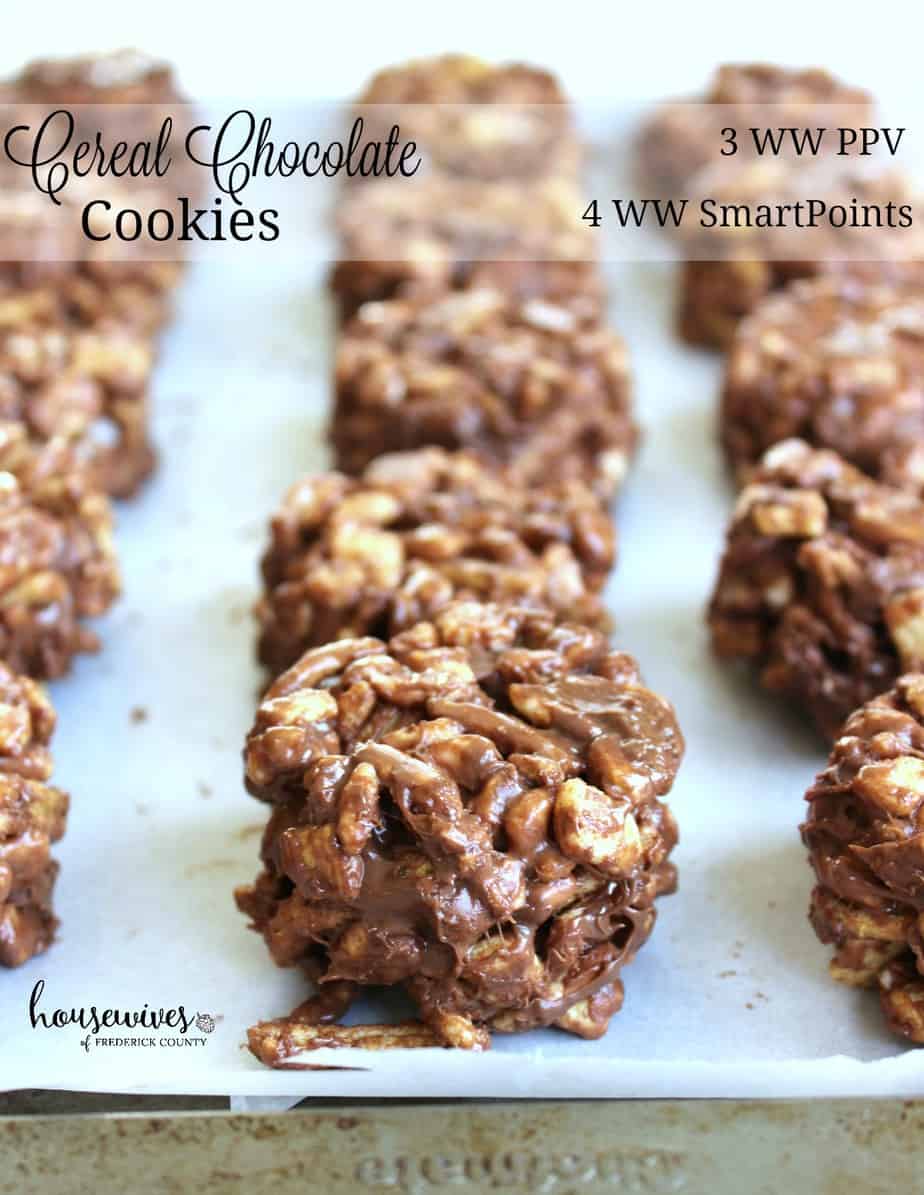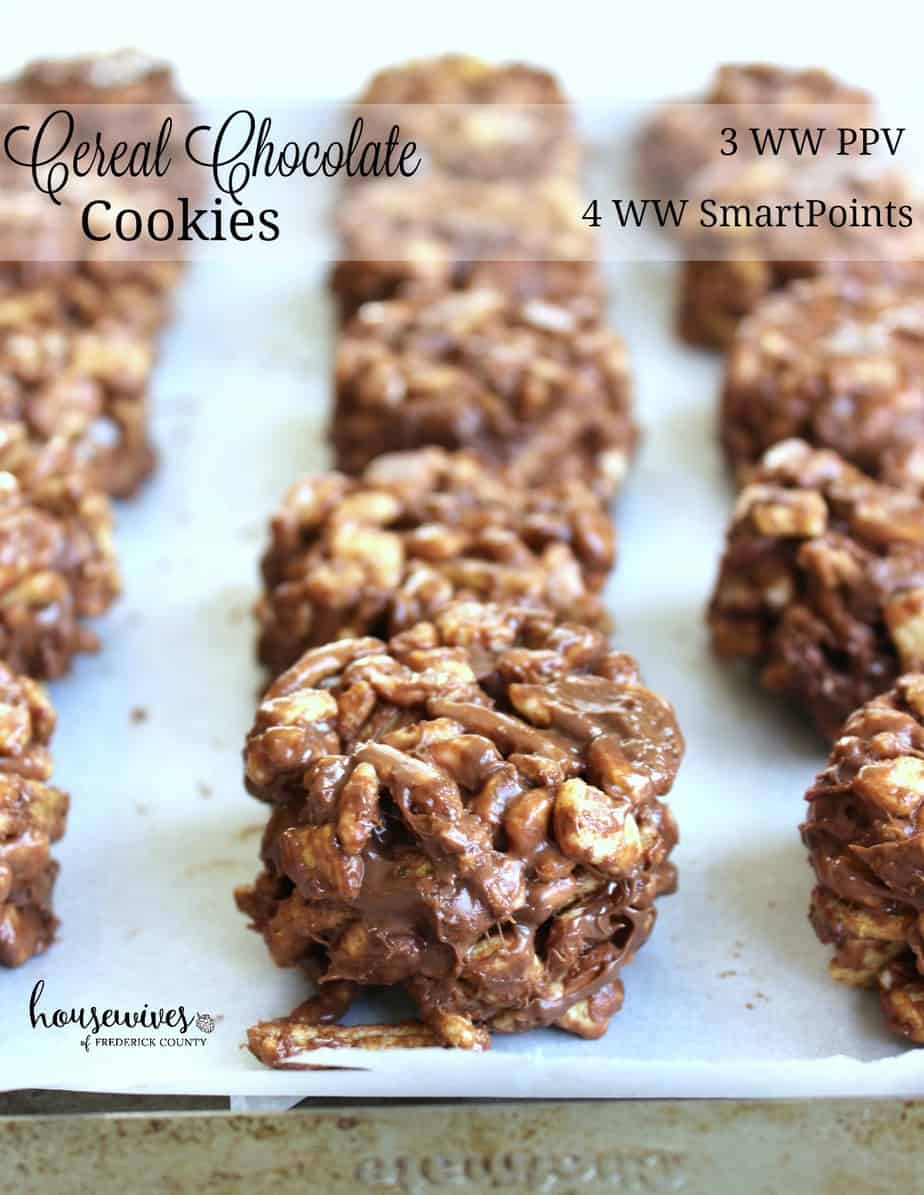 As you can see from my pictures, they are delectable.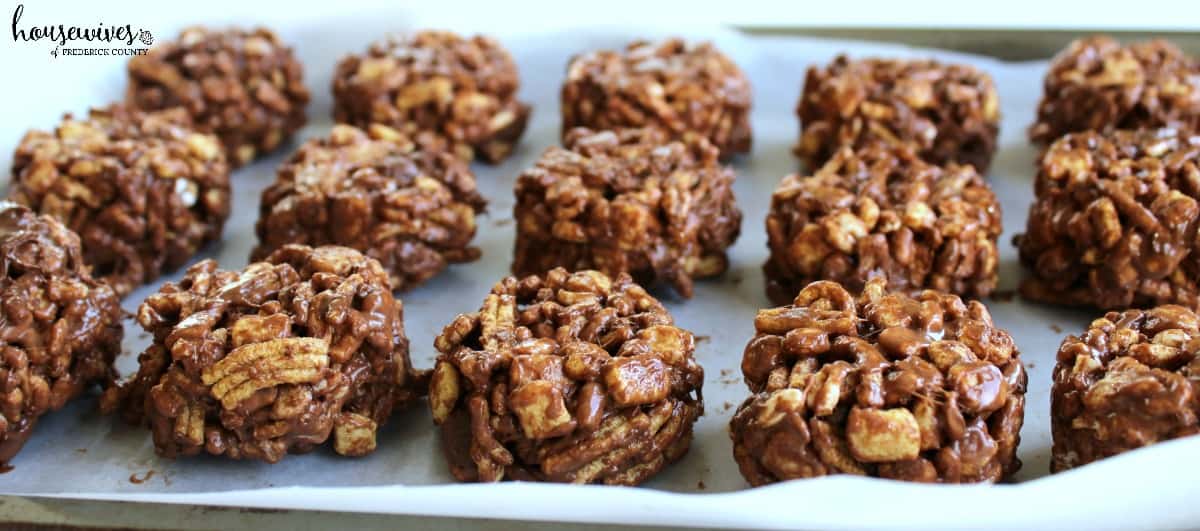 I've always loved anything sweet and salty with a crunch and these cookies fit the bill!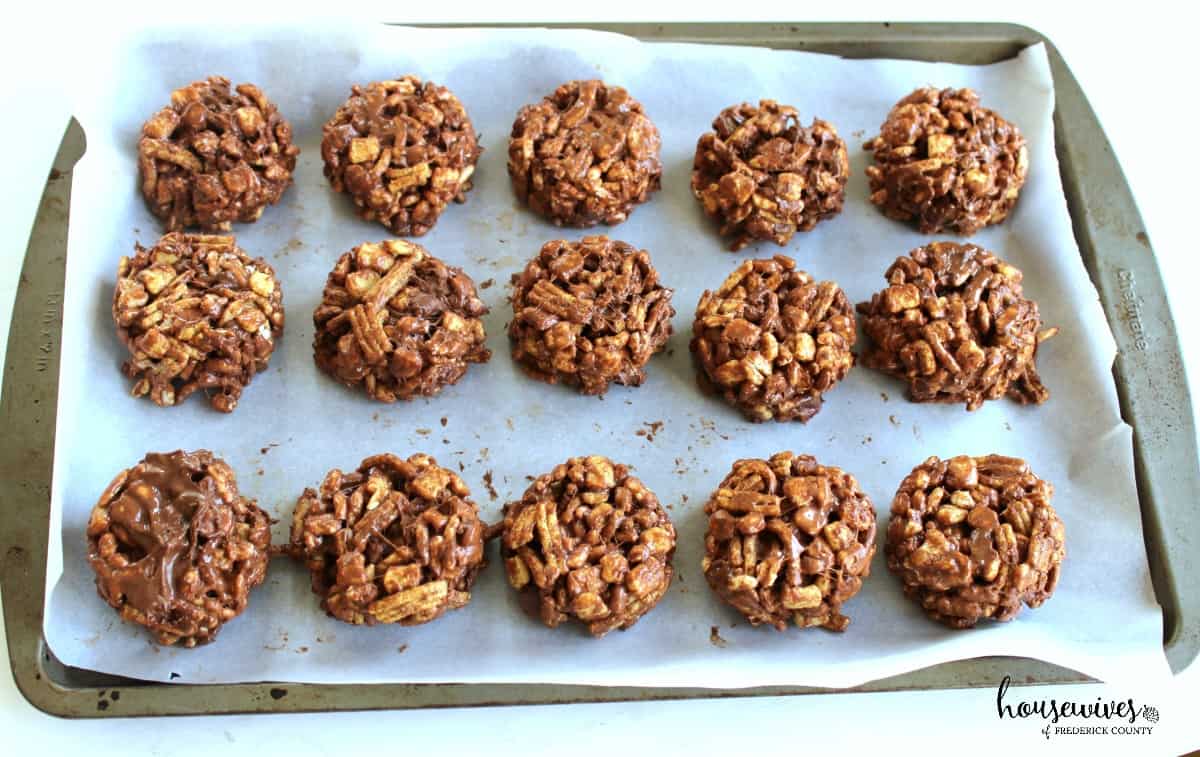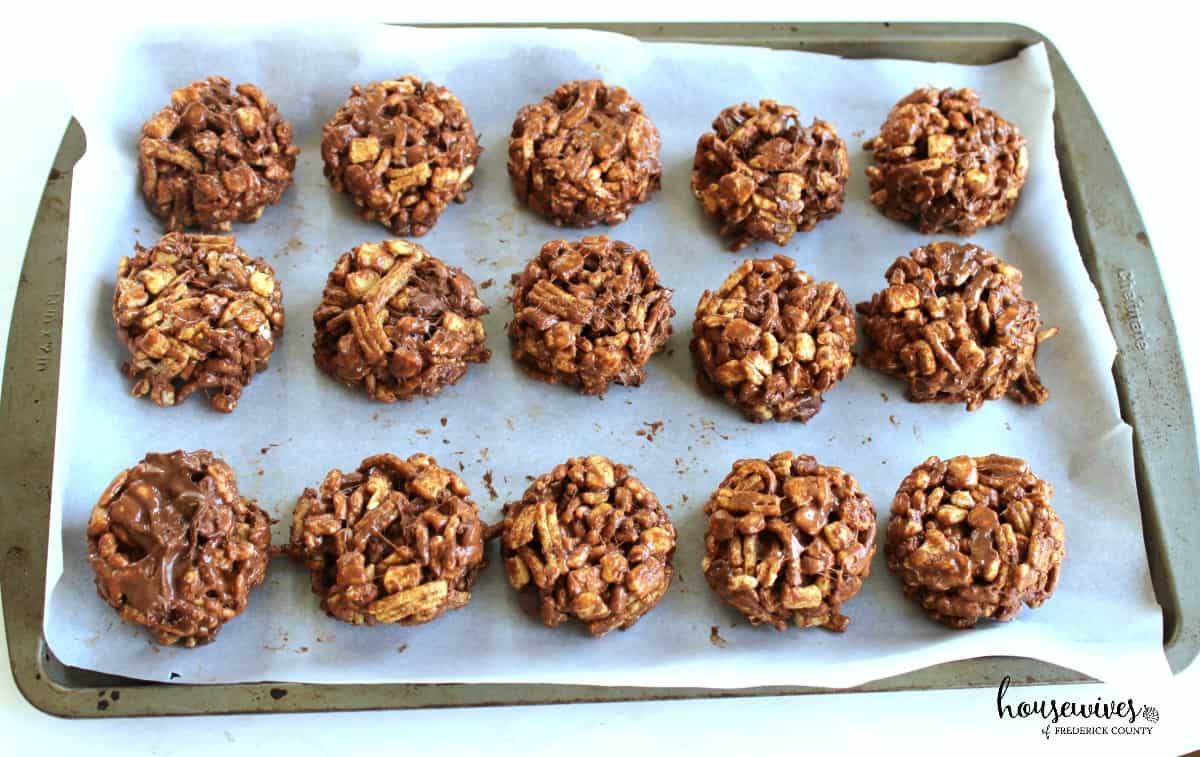 They're so ridiculously easy to make that you can whip them up in no time and have them on-hand as a snack for when you have that sweet craving and just need something sinful, without the guilt.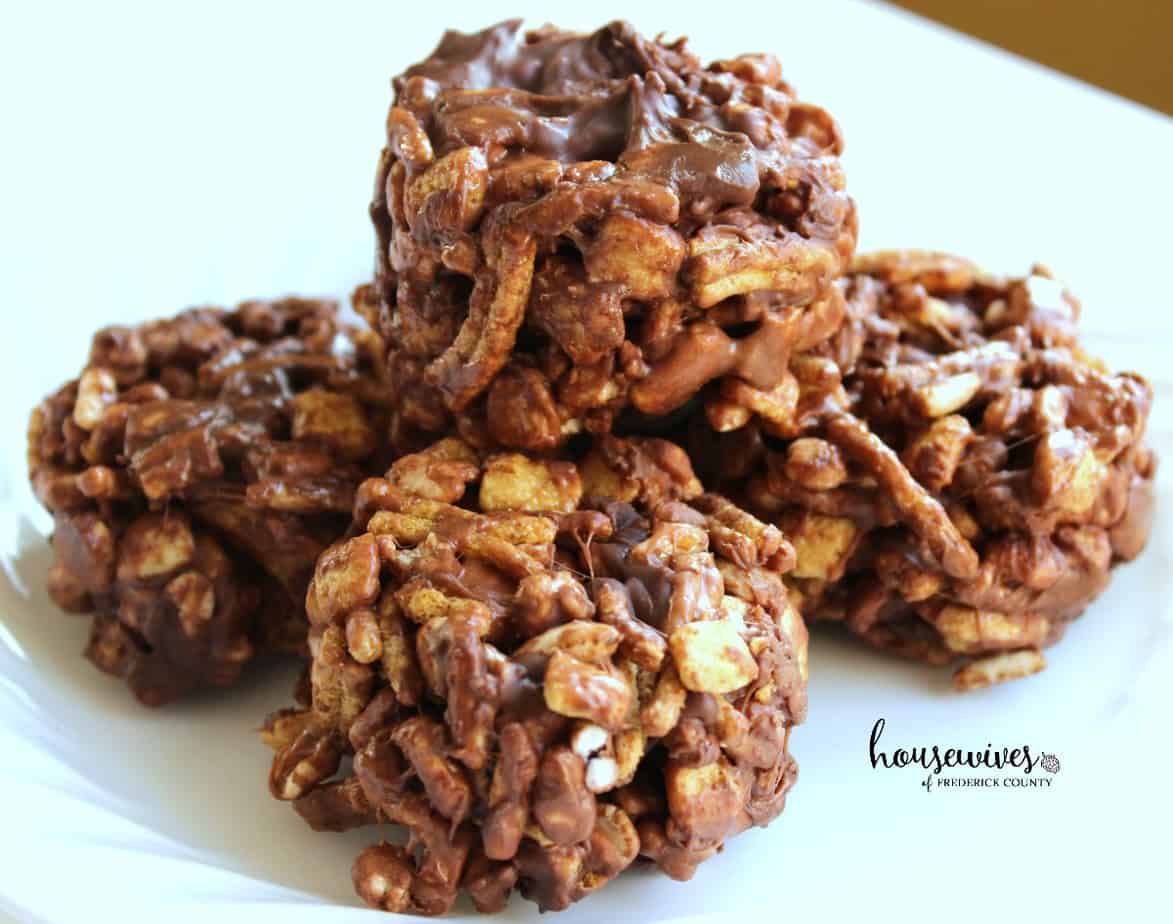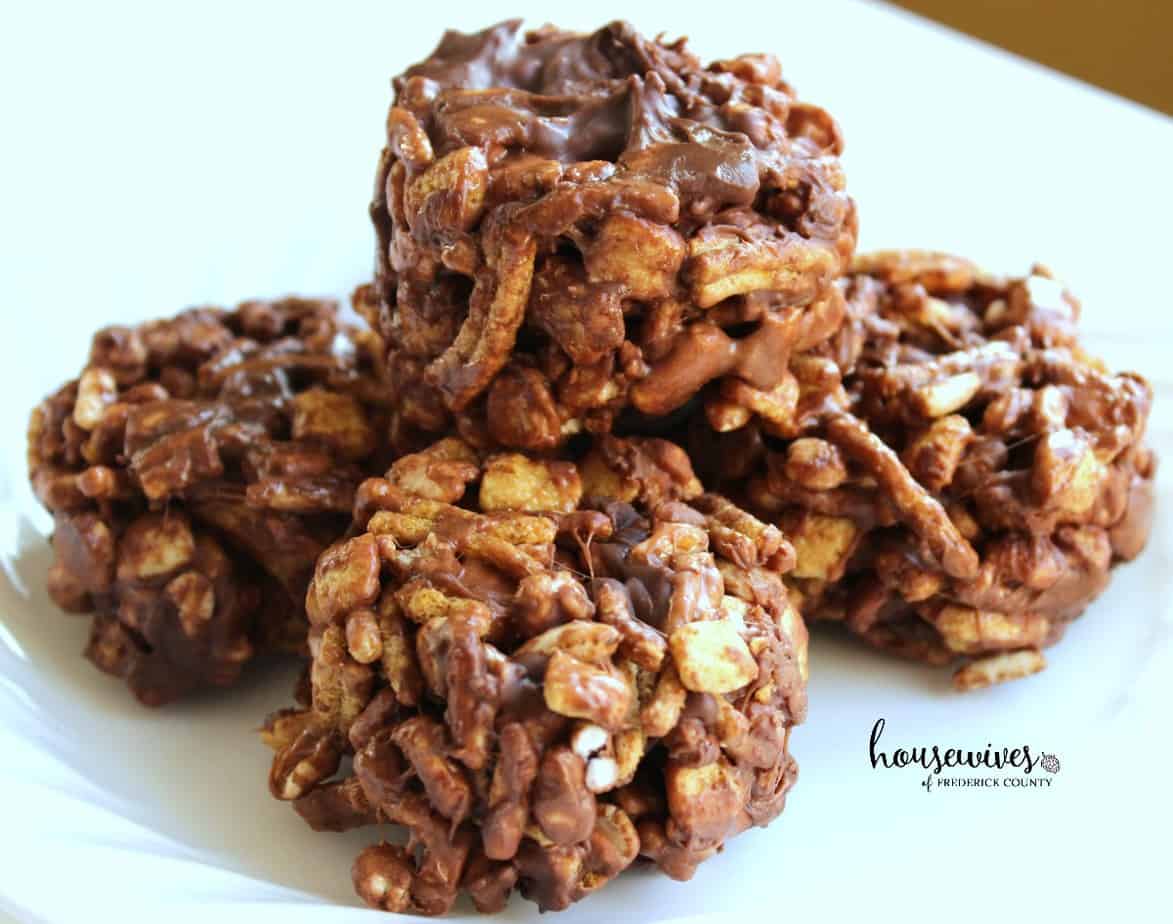 As I tried the first cookie, I was amazed at how tasty they are!
Then I tested them out on my picky son.
He LOVED them!
I didn't tell him that they're Weight Watchers friendly.
I don't have to feel guilty letting him eat a few as a treat.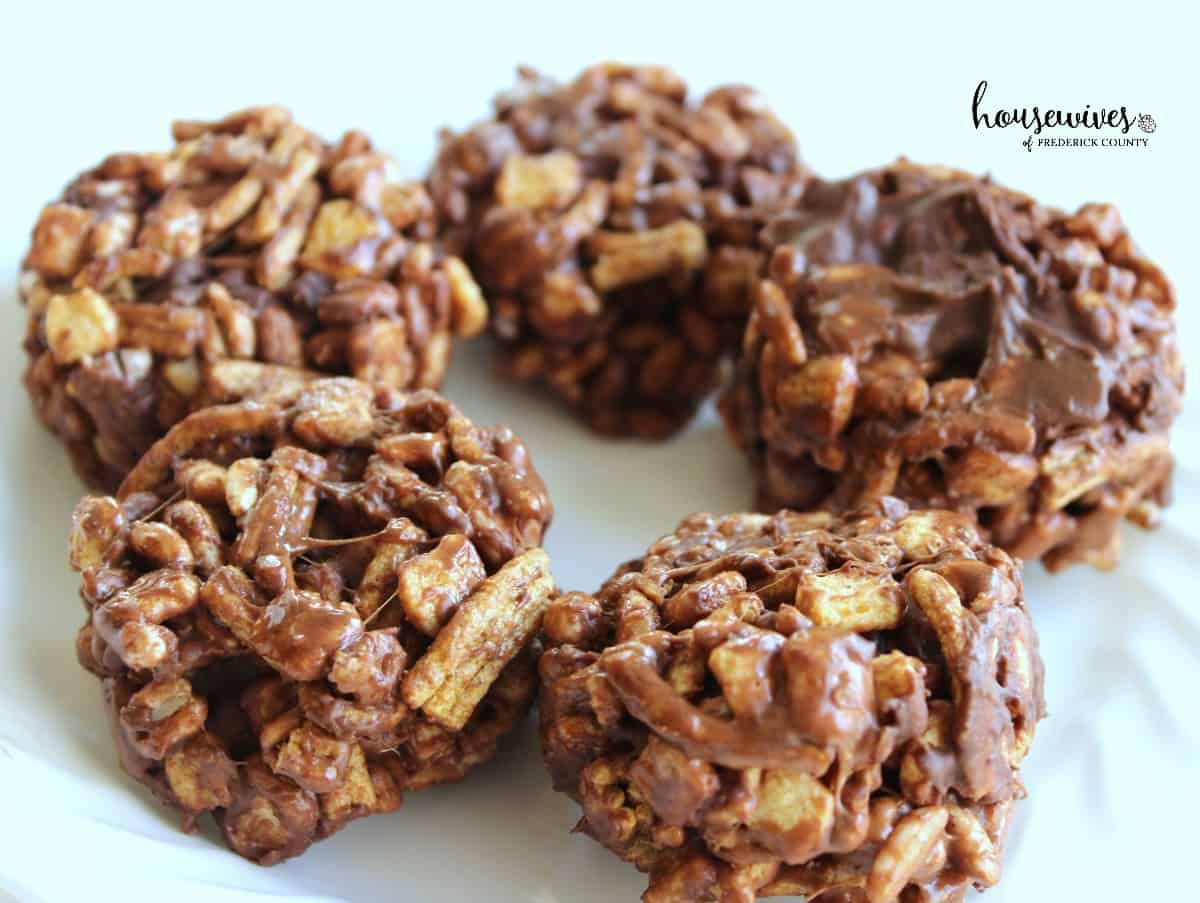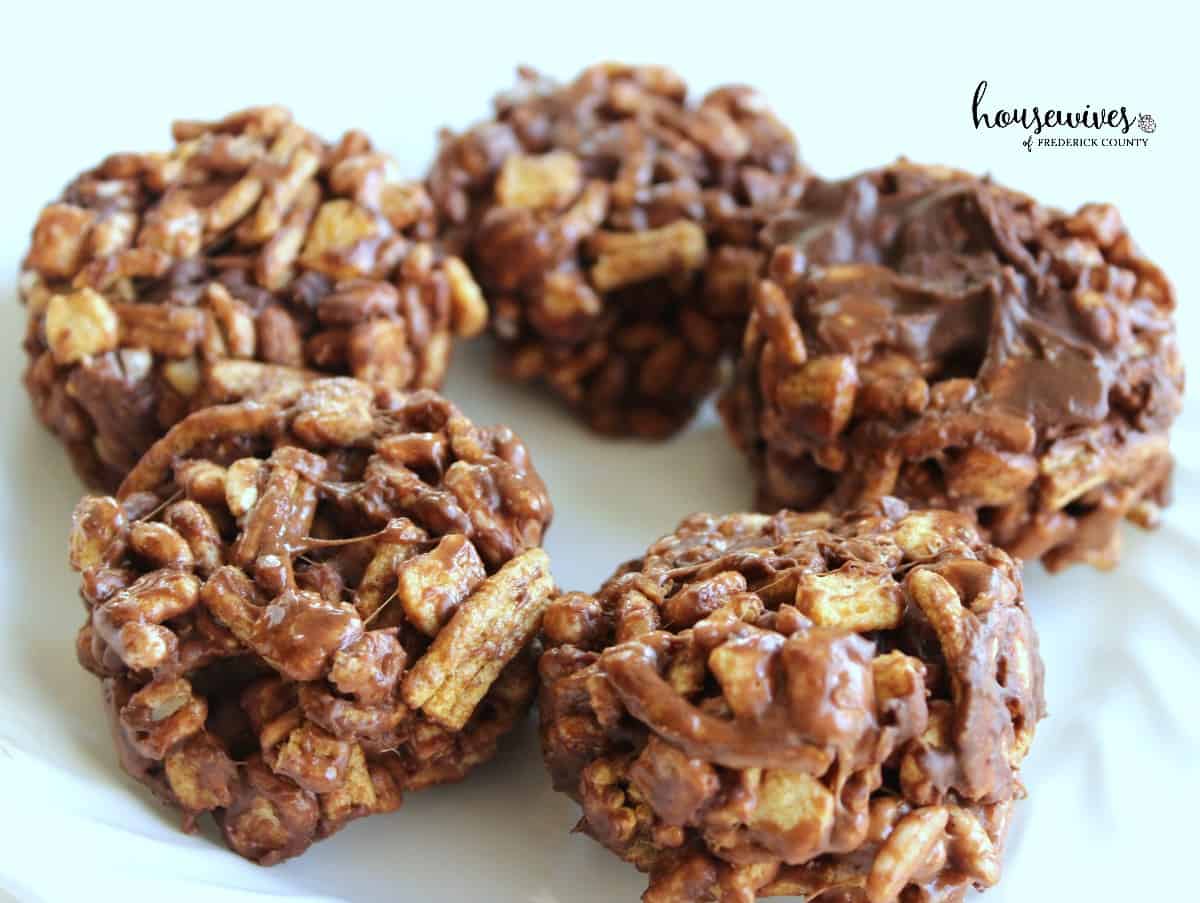 Cereal Chocolate Cookie Recipe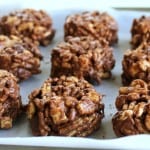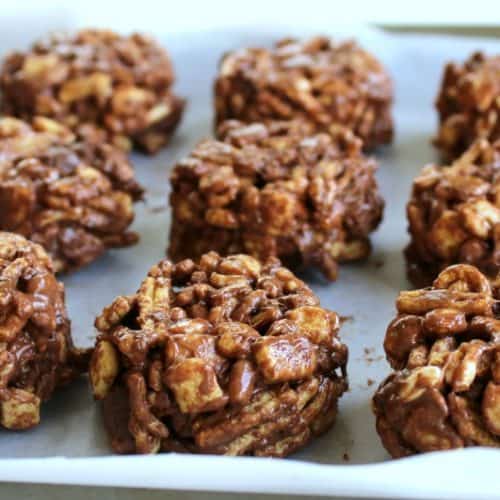 Print Recipe
Cereal Chocolate Cookies – 4 Weight Watchers SmartPoints
Ingredients
- 2 cups miniature marshmallows

- 2 tablespoons unsalted butter

- 1 tablespoon unsweetened cocoa

- 1/4 teaspoon vanilla extract

- 1/8 teaspoon salt

- Cooking spray

- 3 cups whole-grain cereal

such as Kashi Go Lean

- 1/2 cup semisweet chocolate chips
Instructions
Combine first 5 ingredients (through salt) in a large microwave-safe bowl.

Microwave at HIGH for 1 minute.

Remove bowl from microwave; stir with a large rubber spatula coated with cooking spray until smooth.

Stir in cereal and chocolate chips.

Coat 1/4-cup dry measuring cup with cooking spray.

Lightly pack measuring cup with cereal mixture.

Drop onto a parchment paper-lined baking sheet.

Freeze for 8 minutes or until firm.
Notes
4 Weight Watchers SmartPoints
3 Weight Watchers Points Plus Value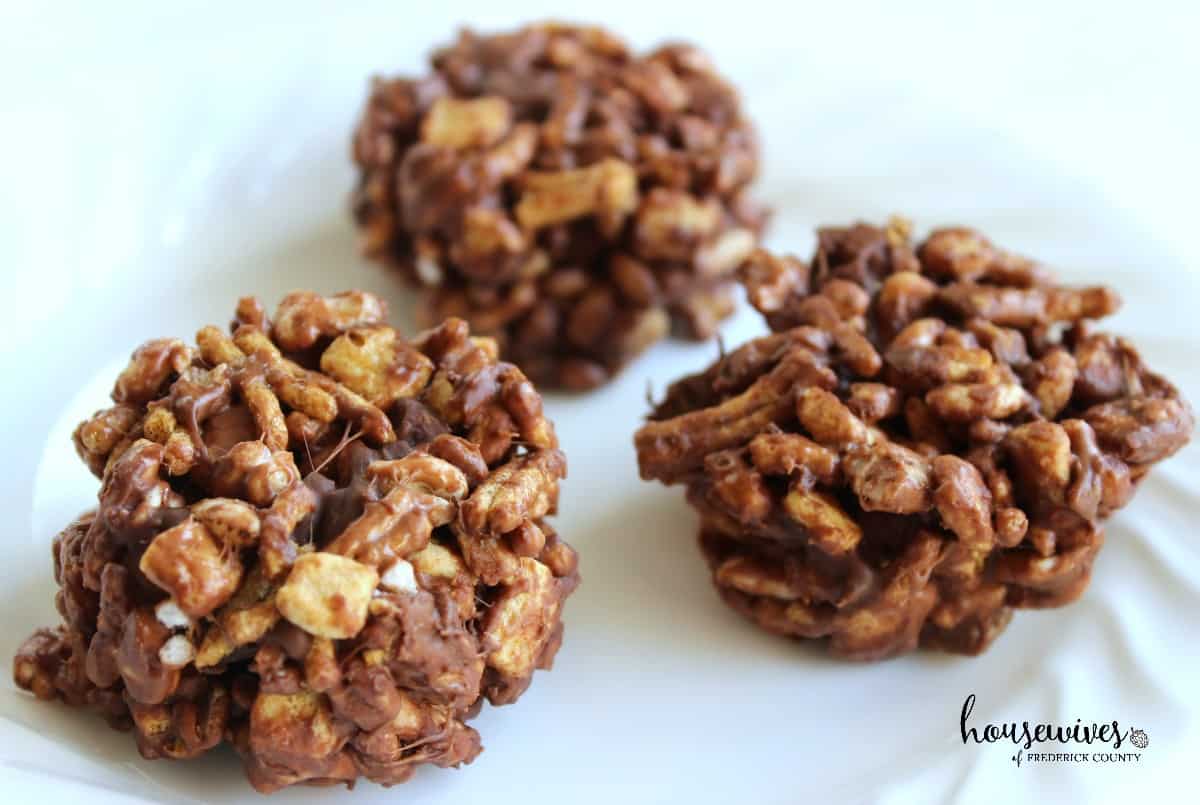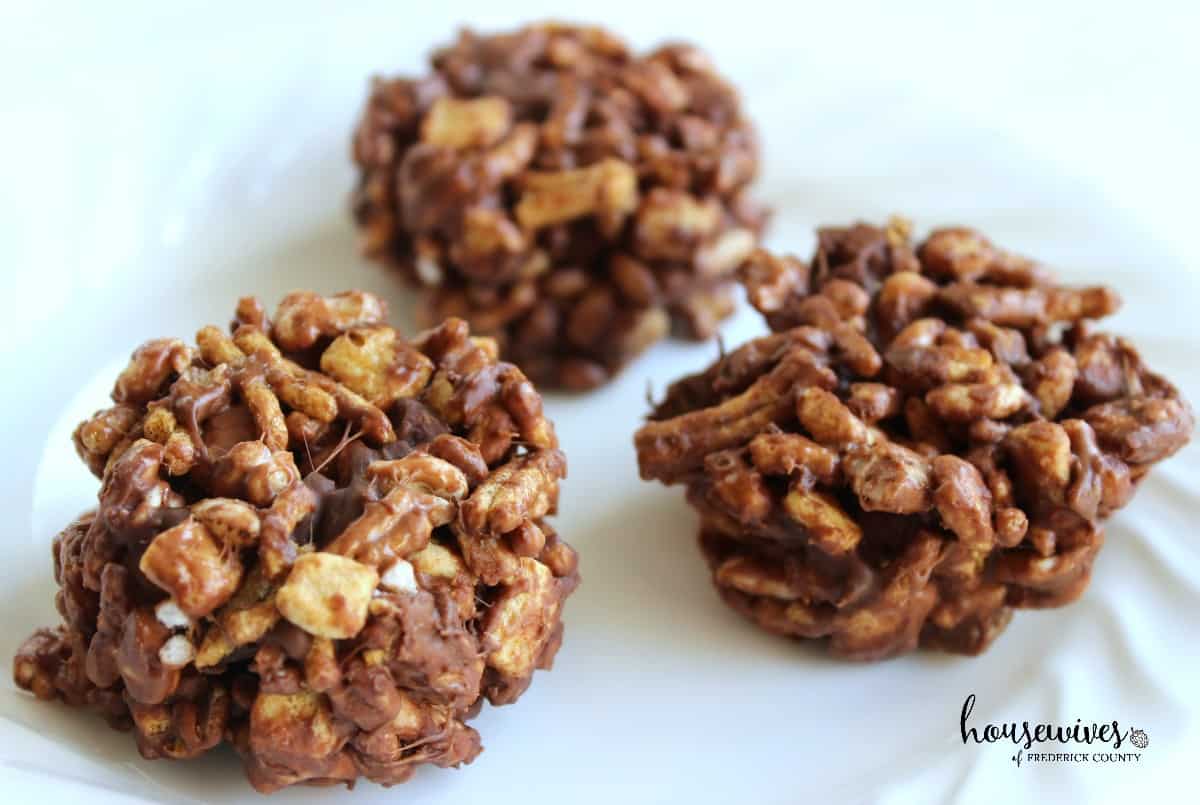 I would recommend spraying a quick spray into the 1/4-cup measuring cup each time you pack in the cereal mixture to make it easier to drop the cookies onto the parchment paper.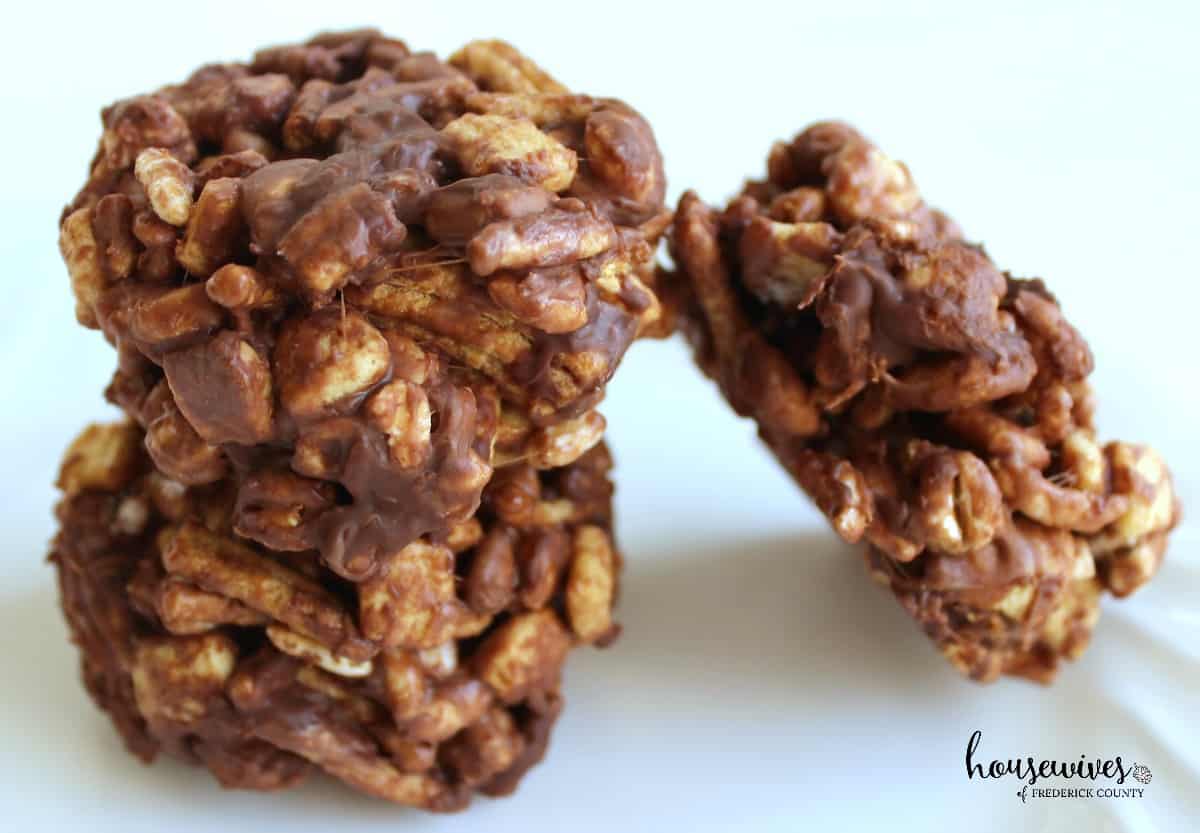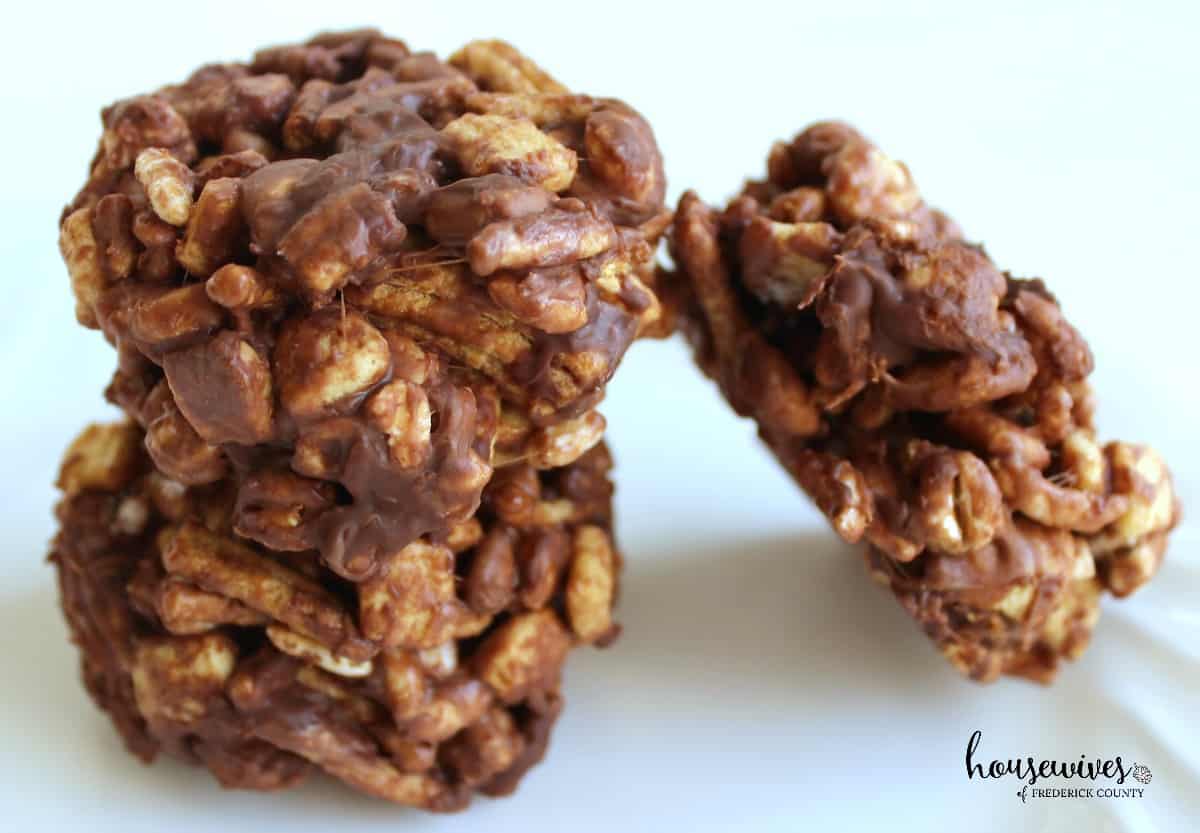 This recipe, which I got from my Cooking Light Magazine, says that it makes 15 cookies.
Mine made more like 18 cookies.
But if I had packed each 1/4 cup serving more tightly, it might have ended up being 15.
I can compare the taste of these Cereal Chocolate Cookies to chocolate covered pretzels.
They are seriously heaven in your mouth!
What recipes with cereal do you like to make?
We'd love to hear from you in the comments!

Pam is married and has 1 son – a middle-schooler in his teen years. She followed Terri to Frederick in 1999. She absolutely loves going to yard sales and estate sales and finding hidden treasures.
read more...