Tis the season for Christmas and holiday activities in Frederick, Md!
And, boy do we have so many options to choose from for every family member to enjoy!
Holiday Activities in Frederick, Md
As we all know, Downtown Frederick is a great place to start enjoying the incredible Christmas and holiday activities in Frederick Md.
Indeed, during this time of year, there are SO many opportunities ALL throughout Frederick County to get your festivities on!
Therefore, I had to organize ALL of these fun Christmas and holiday activities in one place for you to use as a resource.
Christmas and holiday activities in Frederick Md include:
Parades
Christmas tree lightings
Shopping
Christmas Lights
Santa visits
Crafts
Caroling
Live Music
Horse-drawn carriage rides
Trolley rides
Holiday lights
Food
Performances
Prizes
Christmas Tree Auctions
Wreaths
Art
Gingerbread Houses
Plants
Handcrafted goods
Hot Cocoa
S'mores
Tours
Scavenger Hunts
Children's Activities
Candle lighting ceremony
Whew! That's a lot of things to do and a lot of Frederick County towns to visit over the next 6 weeks.
Of course you don't have to participate in ALL of them but hey, you've got options for sure!
Needless to say, taking some time out of your daily grind to spend quality time enjoying the holidays with your loved ones is what it's all about!
Christmas and Holiday Activities Information
Please note that these Christmas and holiday activities are NOT in date order, so be sure to check the entire list before marking your calendar.
Also, I've included the locations, dates, times, contact information, and links for each event.
So, read on for my list of the best Christmas activities in Frederick County.
Needless to say, it's going to be a festive season, thanks to Frederick!
1. Maryland Christmas Show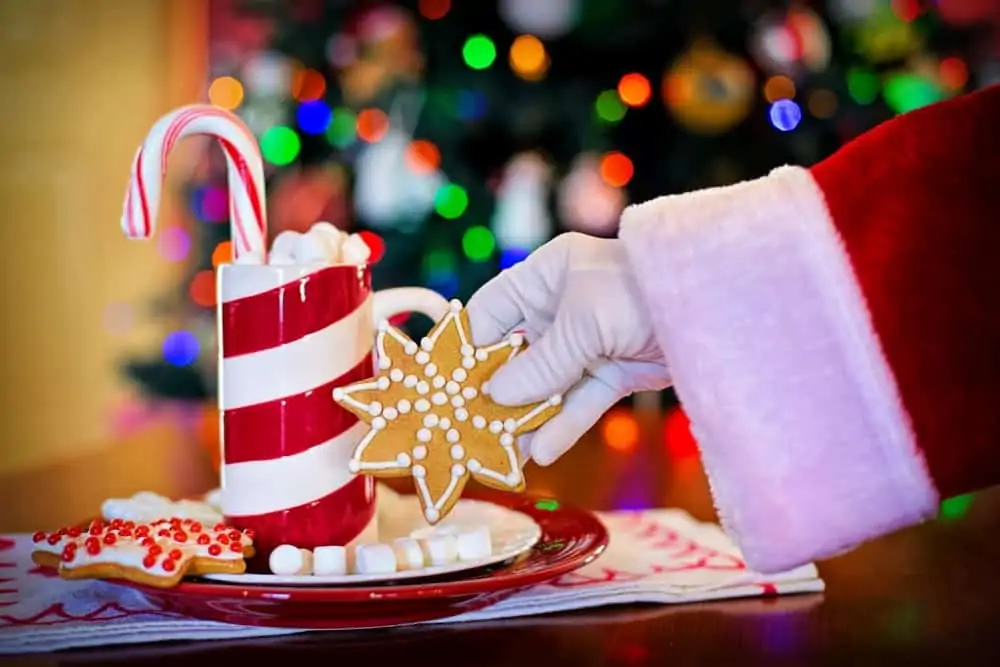 What a great way to kick off your holiday shopping! The show offers seven buildings. You'll enjoy the works of top artists and craftsmen offering fine art, pottery, furniture, jewelry, clothing, wreaths and garlands, toys and Christmas cards & ornaments – just about anything related to your Christmas shopping enjoyment. Not all of the same exhibitors participate in both weekends.
2. Thurmont Christmas Market Craft & Vendor Show
Craft & Vendor Event. Food available for purchase. Santa will be visiting from 11-2. Benefits Thurmont Community Ambulance Co.
3. Launch Day – Sailing Through the Winter Solstice
Watch as the STTWS 2022 fleet starts their voyage for the season. The fleet will sail in place and be illuminated nightly for the entire winter season for all to enjoy. The lighted boat parade event is free and open to the public. Traditional Mexican food truck will be on site and The Dapper Dj's will be on hand to set the mood for a jolly good day.
4. Frosty Friday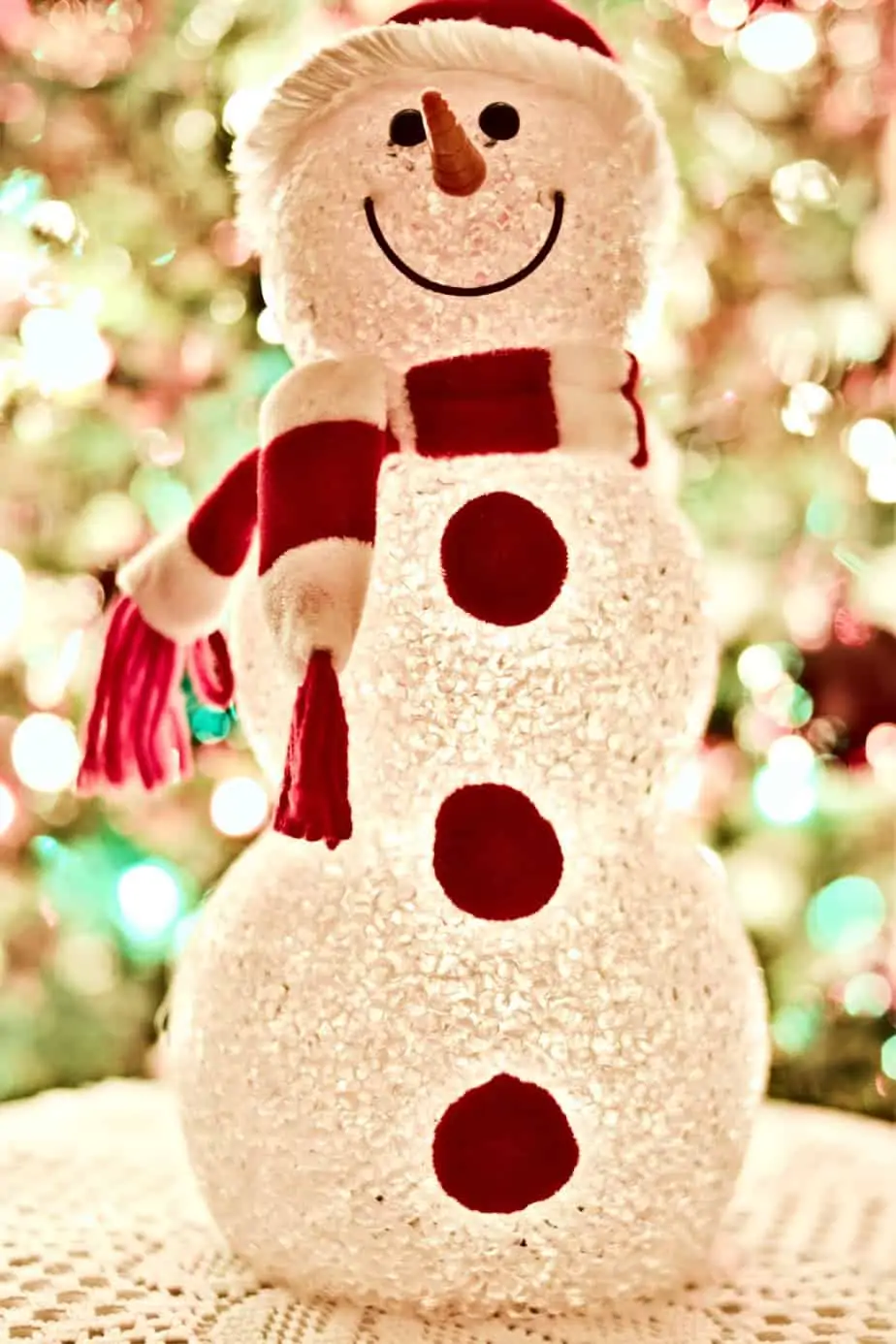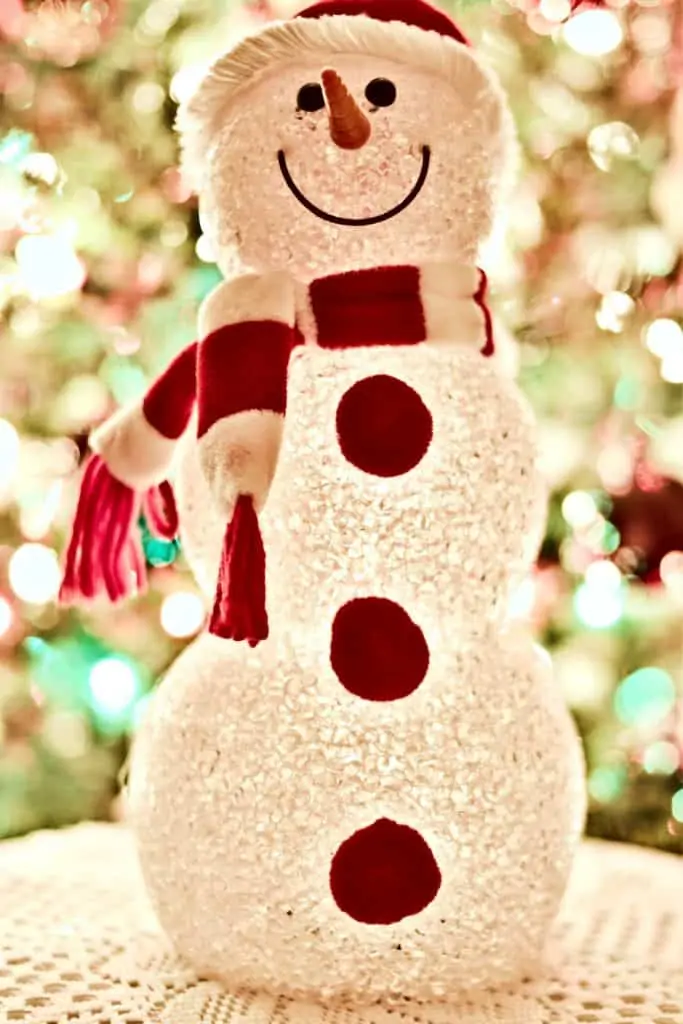 Enjoy a winter wonderland of all day shopping in Downtown Frederick! Parking is free, shops open early and stay open late, and Downtown Frederick is filled with holiday cheer and decoration.
5. Candlelight Tours at Seton Shrine
In the spirit of Advent, discover and take part in the evening activities the students are wrapped up in, from preparing for their Nativity Play to sharing stories on how saints inspire saints, like St. Lucy and St. Nicholas!
Stroll down illuminated walkways to encounter and see the historic homes of Mother Seton, each tastefully decorated for the season.
Come to Candlelight Tours to find joy and comfort within the Academy which adds a measure of brightness to the long and dark wintertime.
6. Small Business Saturday
Shop Small the whole weekend! The Friday before Small Business Saturday is Frosty Friday in Downtown Frederick — featuring all-day shopping, free parking, live music and gifts from the Snowflake Tree – just for shopping local!
7. Annual Tree Lighting at Westview Promenade
Holiday music
Dance performers
Costumed characters
Craft Stations
Games with prizes for children of all ages
Selfie Station with Life-Sized Reindeer
Iceless Outdoor Ice Skating Rinks
8. Valley Craft Network Tour
Art
Fine Crafts
Visit website to download brochure & map of all of the locations
9. Tuba Christmas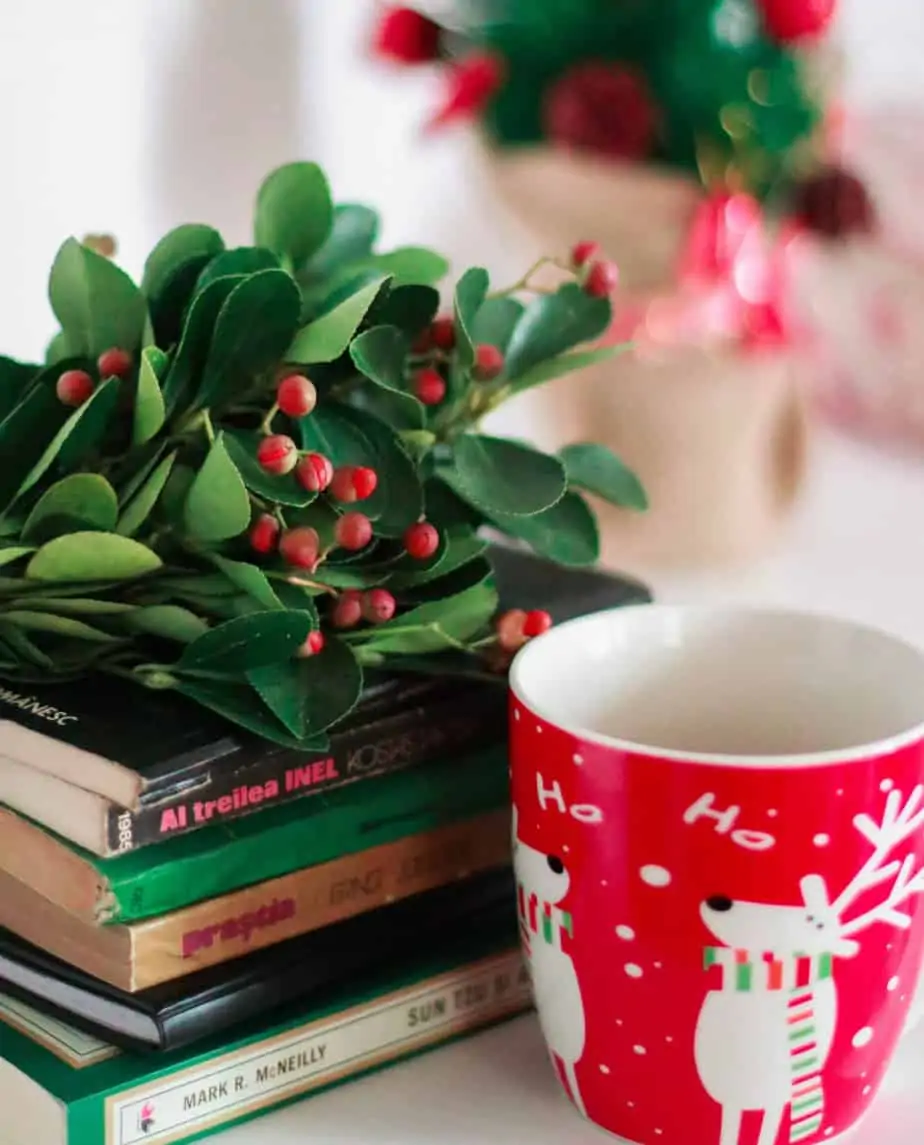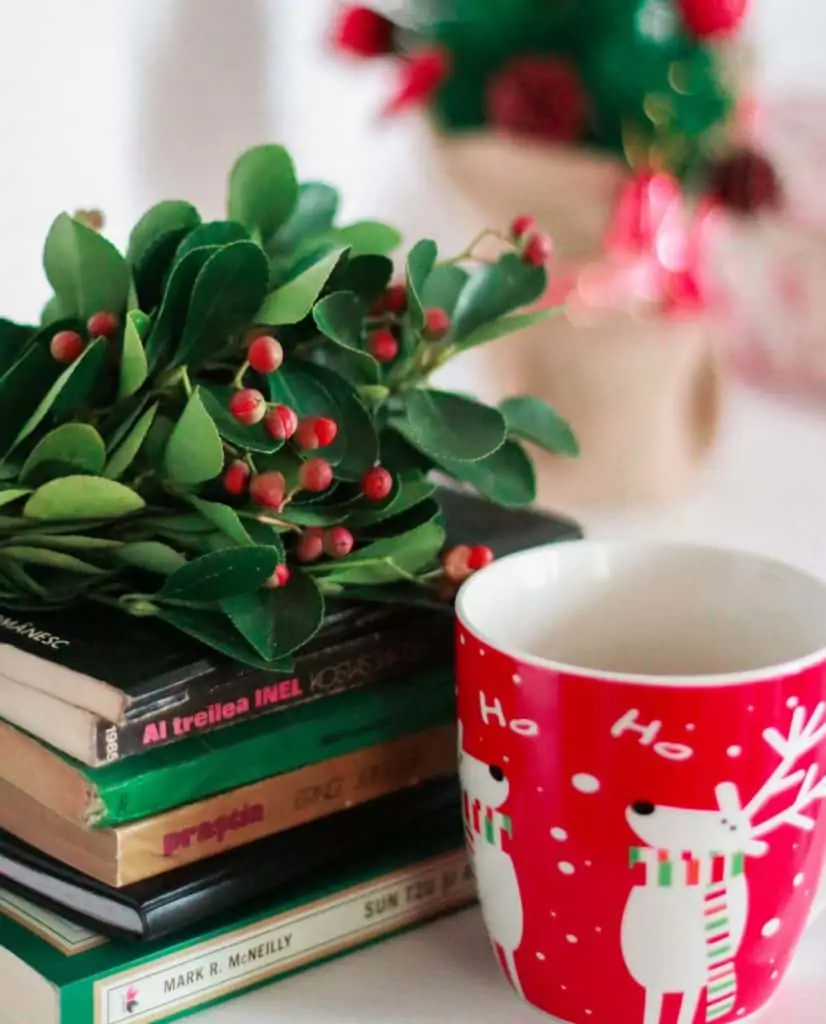 The popular tuba comrades of Frederick return with a variety of brassy Christmas hits, delighting audience members of all ages in an annual Weinberg Center tradition. In lieu of admission, a canned food drive will be held to benefit the Community Action Agency of Frederick City.
10. Live Nativity
More than a dozen costumed characters perform under the night sky.
11. Holiday Art Competition Exhibit
Exhibit of original holiday artwork created by local Frederick artists.
Cast your vote for the People's Choice Award.
12. Scents & Sweets Competition & Auction
Floral arrangements & gingerbread structures (this ain't your Momma's gingerbread house!) will be available in the annual Scents & Sweets Auction.
Bid throughout the night and the weekend to take home a holiday piece.
No candy canes were harmed in the making of this event!
13. Holiday Arts & Crafts Expo
The Delaplaine Arts & Crafts Expo is an artist market containing a diverse array of fine art, jewelry, pottery, fiber art, hand-made goods and accessories, crafted by local and regional artists. Our very own Gardiner Hall is transformed into an artist market wonderland, perfect for getting your holiday shopping done! Admission is free.
14. FCC Handbell Ensemble Holiday Concert
Join us for a new annual tradition, the FCC Handbell Ensemble Holiday Concert! Now an essential holiday event in Frederick, the ringers in this performance are as impressive to watch as they are to hear. Creating visual art while performing, the ensemble combines sight and sound for a true one-of-a-kind experience.
15. Traditional Village Christmas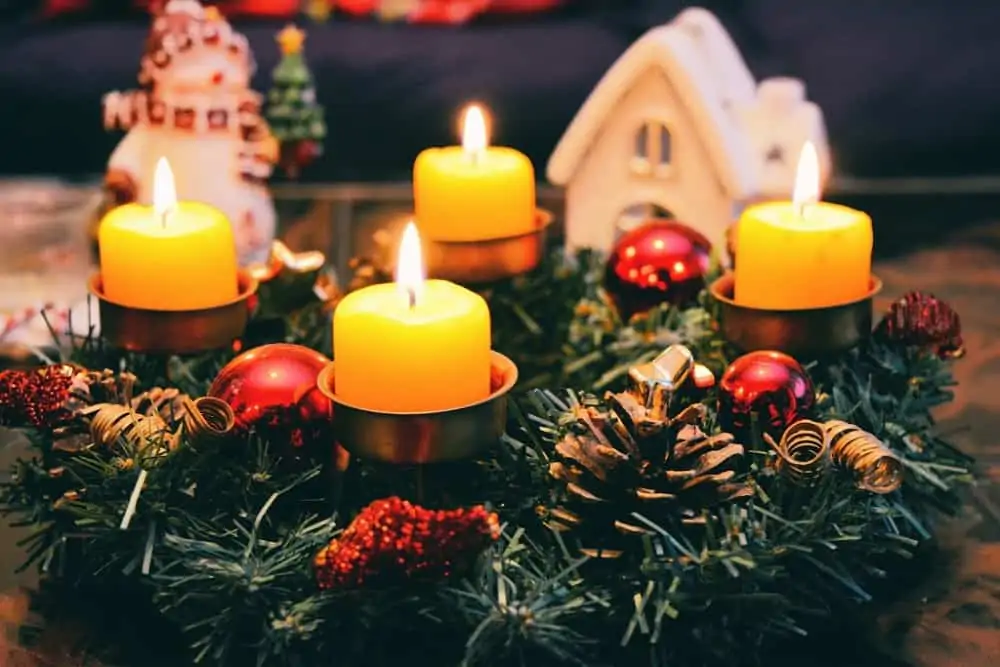 Outdoor, European style Holiday market. Decorate a fresh wreath with bows, balls, bells, pinecones, holly, icicles and ornaments or let our volunteers do it for you! Select unique handmade gifts for the holidays. Watch a blacksmith at work! Enjoy hot apple cider and heirloom-recipe baked goods. Children can make a craft and enjoy a visit with Belsnickel. In the 19th and early 20th centuries, Christmas in Catoctin Furnace included a visit from Belsnickel to the homes of German immigrants. During this visit, which took place two weeks before Christmas, Belsnickel rewarded good children with treats but carried a switch to punish naughty ones.
16. Christmas in Thurmont
Live Christmas Music
Face Painting
Santa & Mrs. Claus straight from the North Pole
Pictures with Santa
Make & Take Holiday Crafts
Frederick County Society of Model Engineers Holiday Train Display
Prizes
Crafts & Food for sale
Horse & Carriage Rides
Dance Performance
17. Christmas in Myersville
Enjoy some holiday magic with a Christmas parade, tree lighting, Santa, and more!
18. Christmas in New Market
Make it one of your family traditions to gather the whole family for holiday spirit, including a visit with Santa Claus, our annual decorated tree auction, lighting of the Christmas tree, multiple food trucks, local beer and wine, and 30 local vendors offering gifts for you to enjoy.
19. Christmas on the Farm
Back by popular demand! Jumbo's Christmas Fair and Live Nativity. Bring the entire family and join us for craft vendors, music, live nativity and more!
20. Christmas in the Valley
Please join us on Main Street at Christmas in the Valley for a fun way to kick off the holiday season! Santa Claus will be visiting with the children, caroling, and helping to light the Town's perfect Christmas tree. Bring a new unwrapped toy that will be distributed by Middletown Valley People Helping People to families in need and receive a Santa Sack to be stuffed with goodies from our local businesses. Mrs. Claus will also be in town with storytelling for the children. Mr. Jon will be entertaining the kids at the Wren's Nest. Enjoy a musical program at Zion Lutheran Church featuring our local youth. Those mischievous elves will be hiding in our business's windows after Thanksgiving – be sure to participate in the elf hunt! Santa Claus will also have a mailbox in front of Town Hall for those letters to Santa! Come and enjoy this festive event!
21. December Saturdays in Historic Downtown Frederick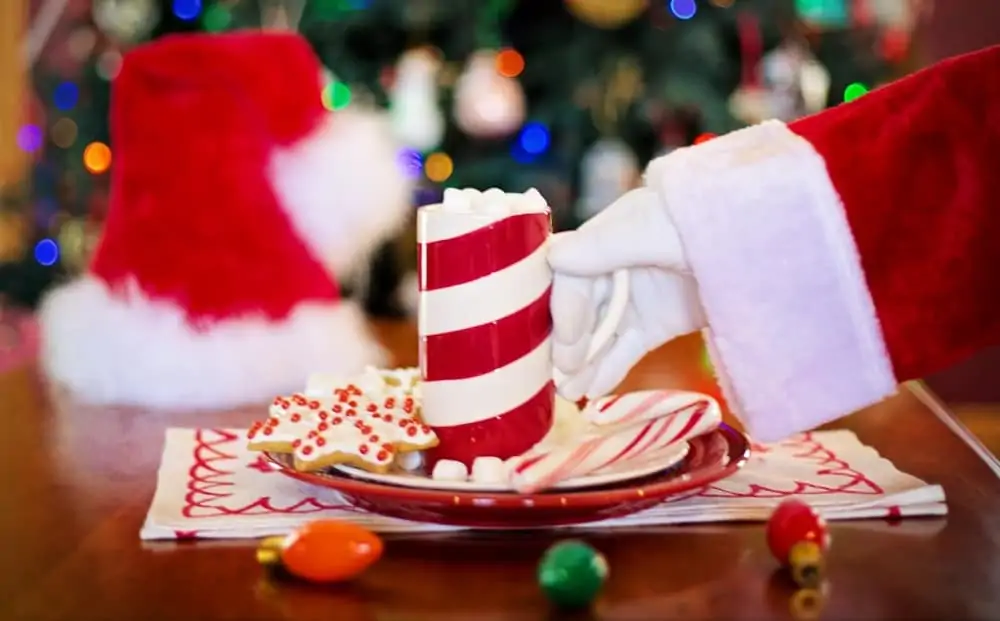 Enjoy three times the First Saturday fun this month! Each Saturday before Christmas, you can find special events, live entertainment, outdoor fire pits and light displays in Downtown Frederick, making your holiday shopping a truly enjoyable experience. Downtown businesses celebrate the holiday season with their own unique events, promotions and decorations. From in-store tastings and gallery openings, to artist and vendor exhibitions… there's always something new to explore! Check back as the dates get closer for a list of specific activities, or visit downtownfrederick.org/events to see what's happening today.
22. The Frederick Chorale
Stories in Song: A Frederick Chorale Christmas
23. Kris Kringle Procession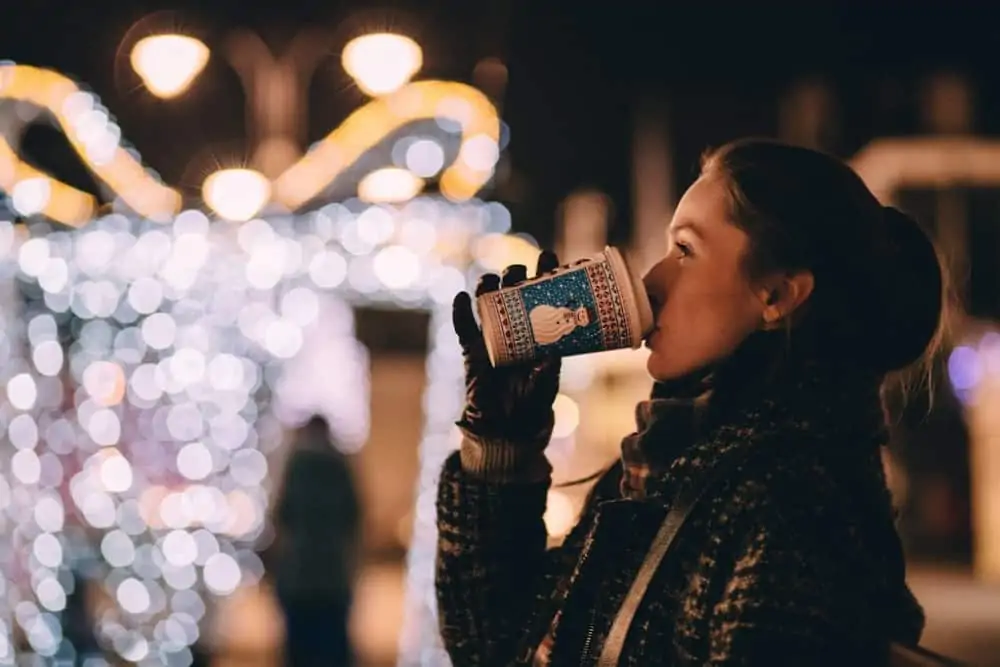 Join us for the Annual Kris Kringle Procession through the streets of Downtown Frederick! The event begins at the corner of South Carroll and East Patrick Streets in Frederick and ends in Baker Park with the lighting of the City Tree.
The procession mirrors the small town charm that makes Frederick so special during the holidays. Local children dressed as reindeer, snowflakes, angels, elves, and gifts will accompany costumed characters, some modern, some traditional, through Frederick's downtown streets. This event is one of our family's favorite holiday traditions.
24. Museums by Candlelight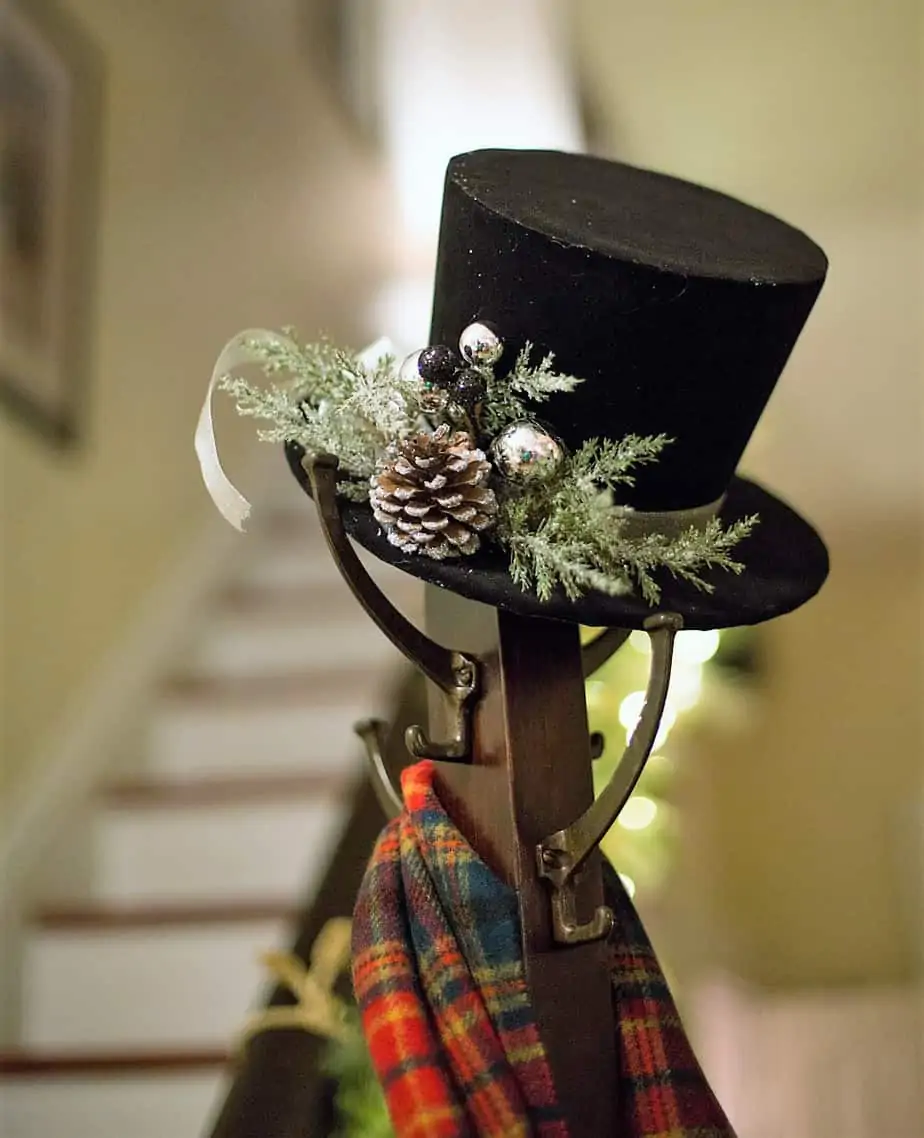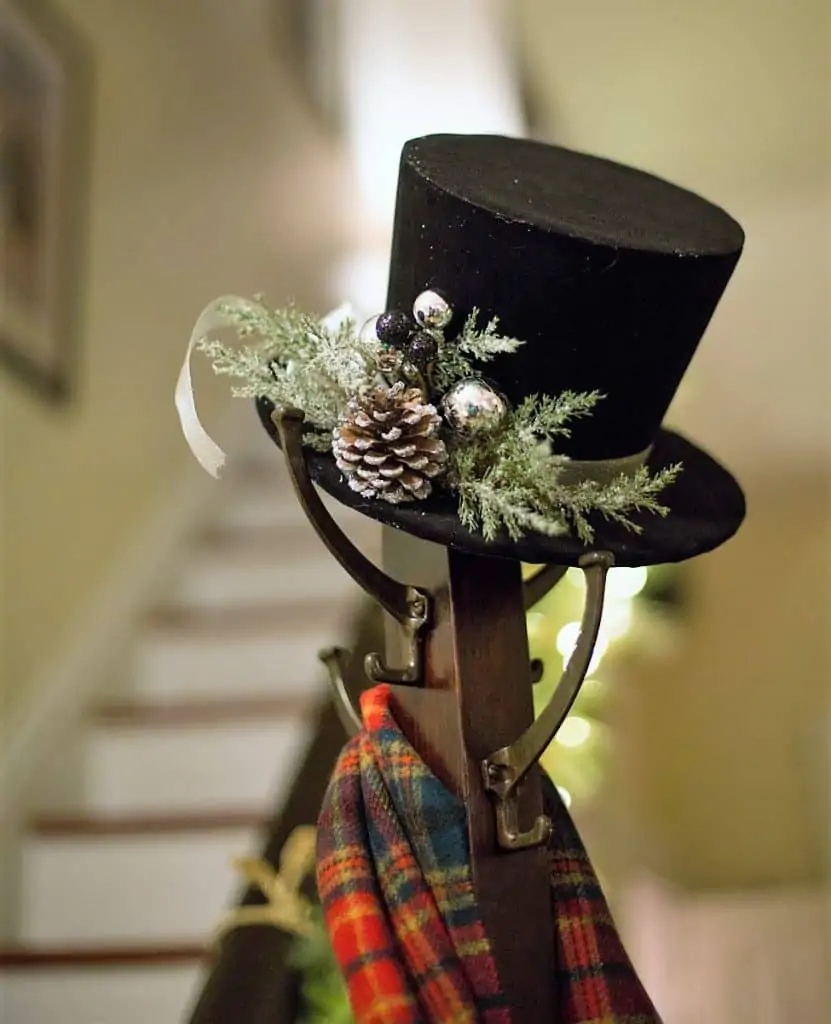 A living reminder of this area's remarkable past. During this annual event, Museums by Candlelight, special programming and hands-on fun will delight visitors of all ages. Special children's activities are featured at most locations.
This is a FREE self-guided event. Visit many locations, or just a few, in any order. Enjoy period demonstrations, living history vignettes, hands-on crafts, refreshments, tours, music, holiday decorations and historic settings by candlelight as night falls.
Be sure to stop by the Maryland Room at the C. Burr Artz Library in Downtown Frederick for their Holiday Exhibit and Local Author Showcase from 10am to 5pm.
Authors, Rita Gerlach and Lauralee Bliss will be there signing books!
25. Festival of Lights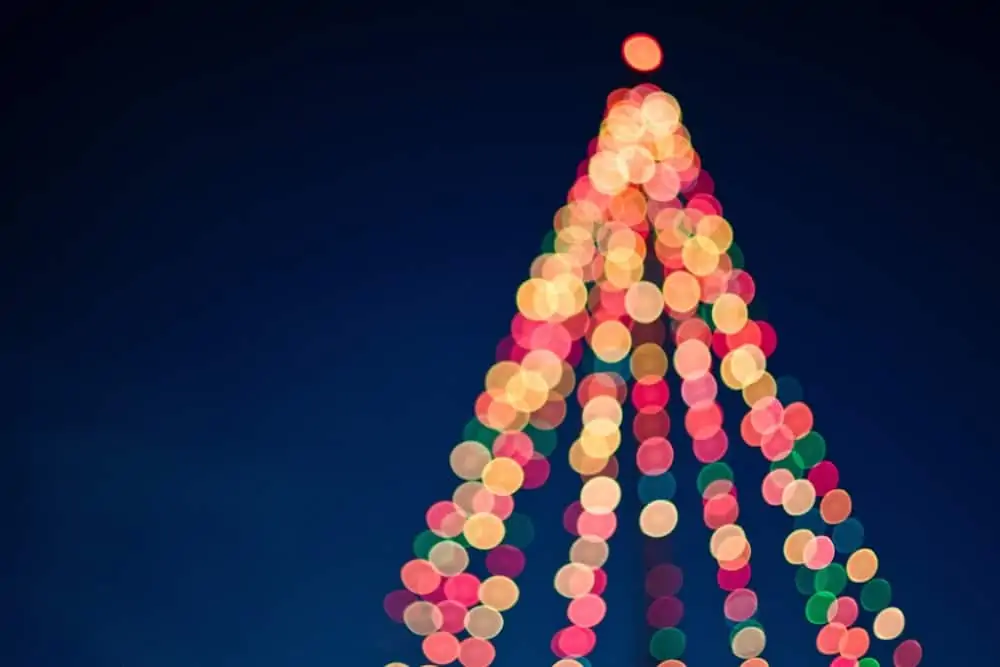 Each year the Festival of Lights sponsored by Friends Meeting School brings the true spirit of the season to young and old alike. Holiday greetings, carols and an inspirational message are all part of this community tradition-based event that highlights the true meaning of the holiday season. Attendees join in the program with a moving candle lighting ceremony, filling the courtyard with magnificent light.
As you can see, there are SO many Christmas and holiday activities in Frederick Md to keep you busy all season long!
Seriously, how lucky are we to have so many fun opportunities to get out in our community and enjoy this most wonderful time of the year?
I hope that you take time to really embrace these memory-making moments and soak in the holiday spirit!
Merry Christmas everyone!
For more awesome Christmas related posts, click on over to:
Top 10 DIY Christmas Ornaments: Easy & Inexpensive!
Christmas Morning Breakfast Ideas
Holiday Cocktail: Cranberry Orange Gin Fizz Recipe with Thyme