This post is sponsored by BabbleBoxx.com on behalf of Single Edition Media.  As always, all opinions are my own.
I don't know about you, but in our house we tend to go to our separate "corners" when we eat dinner.
I am so not proud of this fact.
Dinner is made, each family member (mom, dad, 2 teen sons) puts food on his or her plate from the kitchen, and each of us eats it in a different part of the house.
In a perfect world, our dinners would be served family-style at the dining room table (our new table, I may add, that is pretty much a junk collector at the moment) every evening.
When I was given the opportunity from BabbleBoxx to taste and feature these yummy products, I came up with an idea.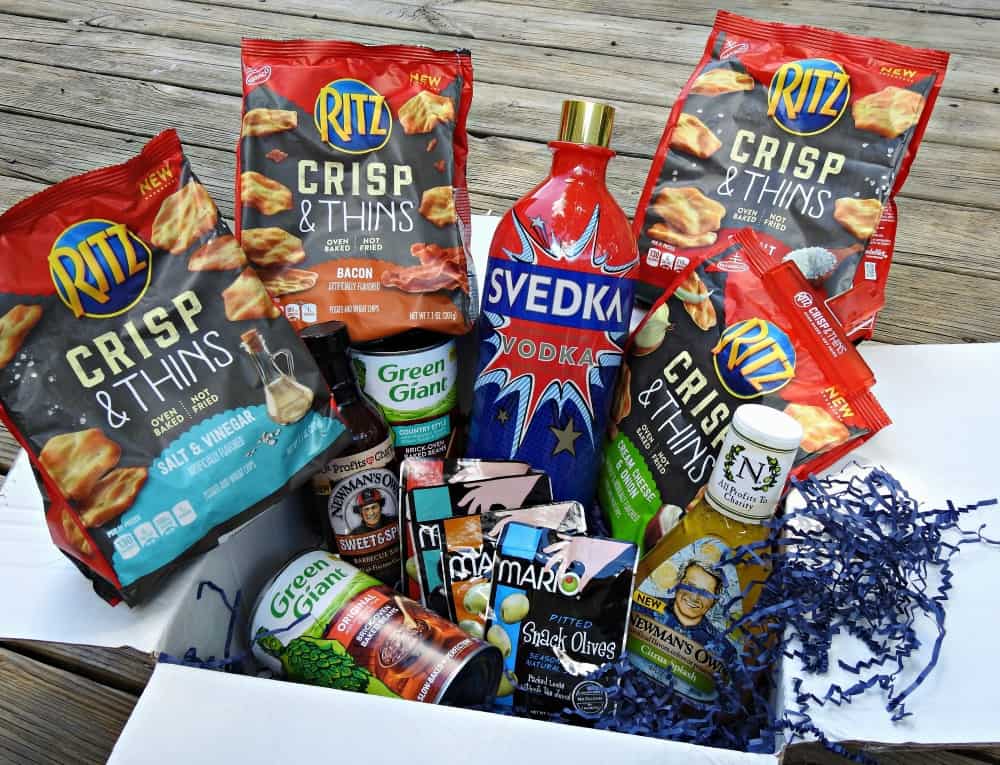 Maybe, just maybe, instead of writing this post about entertaining friends, I should plan a nice family dinner out on our deck!
And, that is what I did.
I have listed the products I received, below, and just loved the idea of a barbecue – it's what's for summer dinner!
RITZ Crisp and Thins
This is a new product from Ritz!  I received all four different flavors:  Sea Salt, Cream Cheese & Onion, Salt & Vinegar, and Bacon.  They are so good, and crunchy!  We decided to serve them with a cream cheese and salsa dip (super simple – blend an 8 oz. package of cream cheese with one cup of salsa and serve!).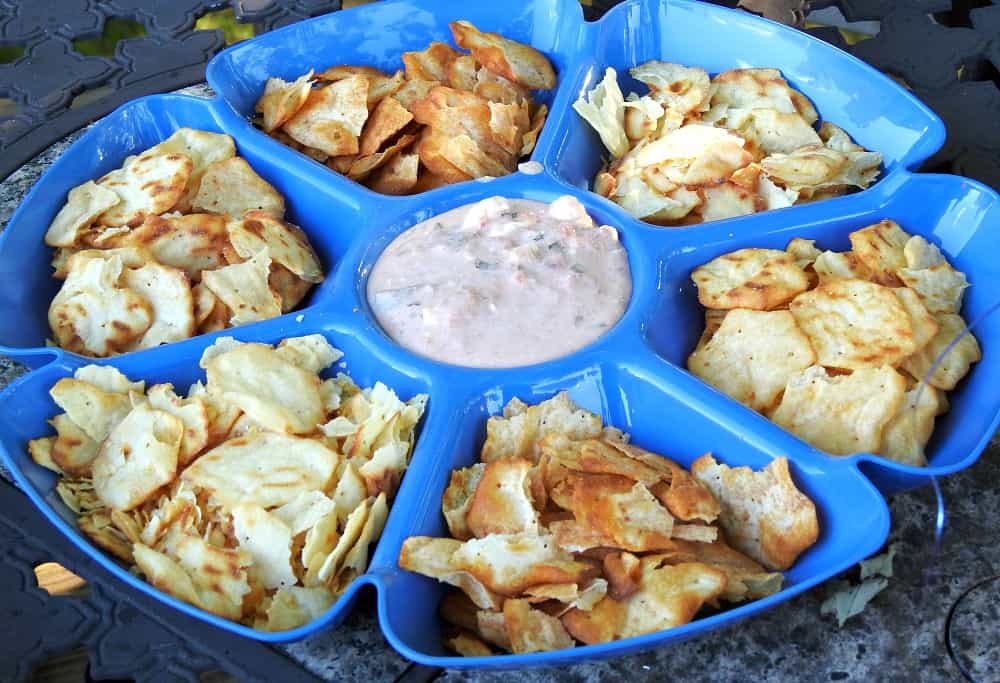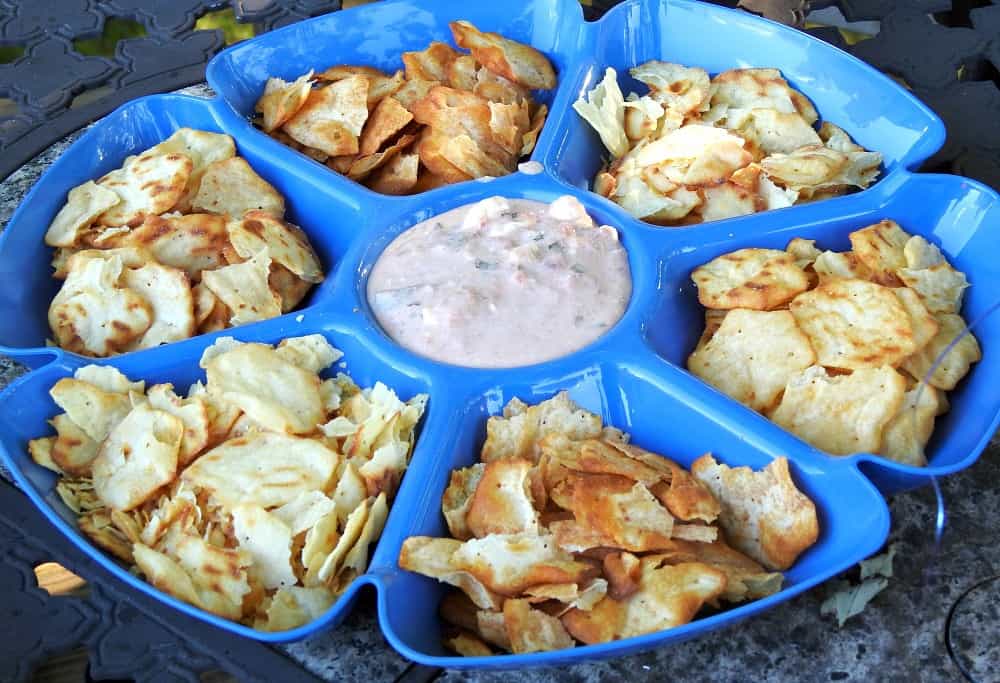 When you eat the Ritz Crisp and Thins, it feels like you're eating potato chips, but yet you also get that signature Ritz rich taste.  Oh, and half the fat than a regular fried potato chip!  My fave is the Bacon and my husband's is the Sea Salt.
SVEDKA:  Limited-Edition Party Bottle
Did you know that SVEDKA vodka is the #1 imported vodka in the U.S.?  And how fun is the new bottle design?  Perfect for Fourth of July, right? SVEDKA's signature cocktails are always a crowd favorite and are perfect for every occasion!  I chose to make the Red, White and Boom (recipe below).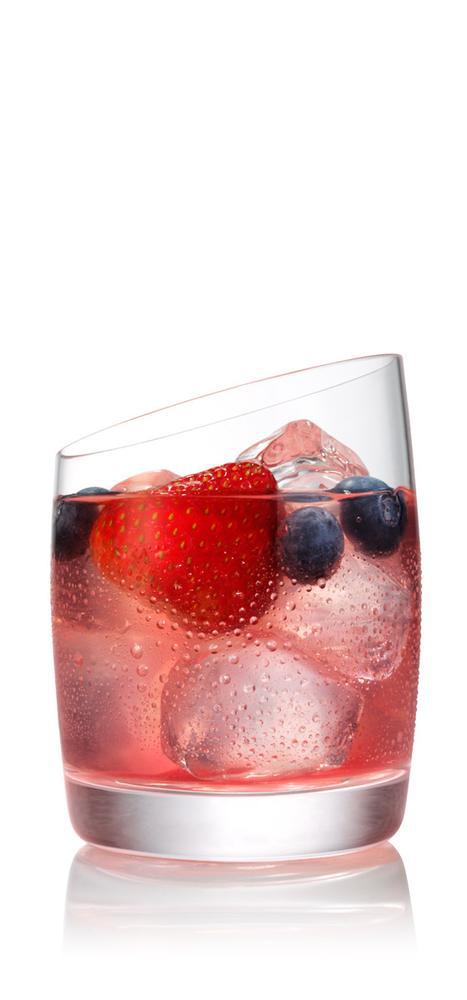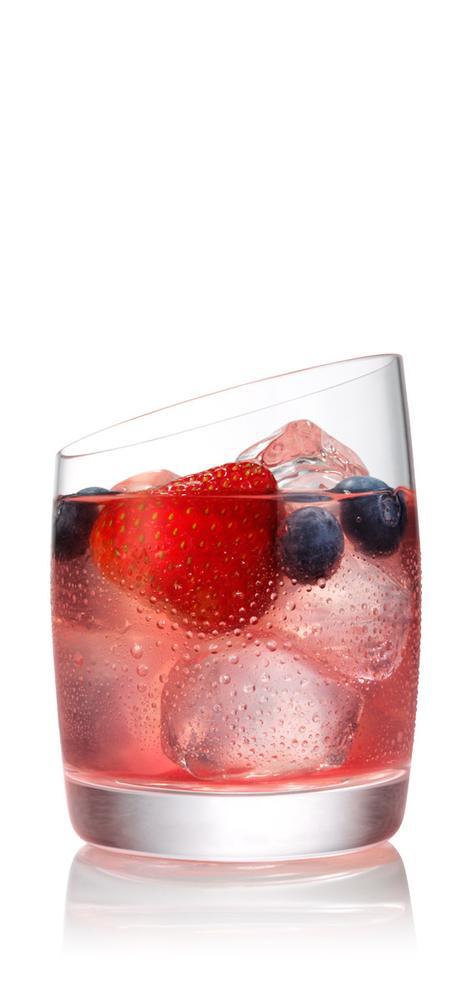 By now, you have likely figured out that I'm all about making things easy, and this cocktail recipe is just that!  Just mix all of the ingredients together, and it's easy to make a bunch of it for a party!  Delicious, refreshing and summery.  And you'll impress your friends with the fact that it's Fourth of July/American Summer-themed!
GREEN GIANT Baked Beans
Green Giant Baked Beans have the perfect blend of spices in each bite and are available in Original, Maple, Vegetarian and Country Style varieties. This is a new line of baked beans from Green Giant and you can find them at Food Lion, Schnucks and Giant Eagle – just in time for summer!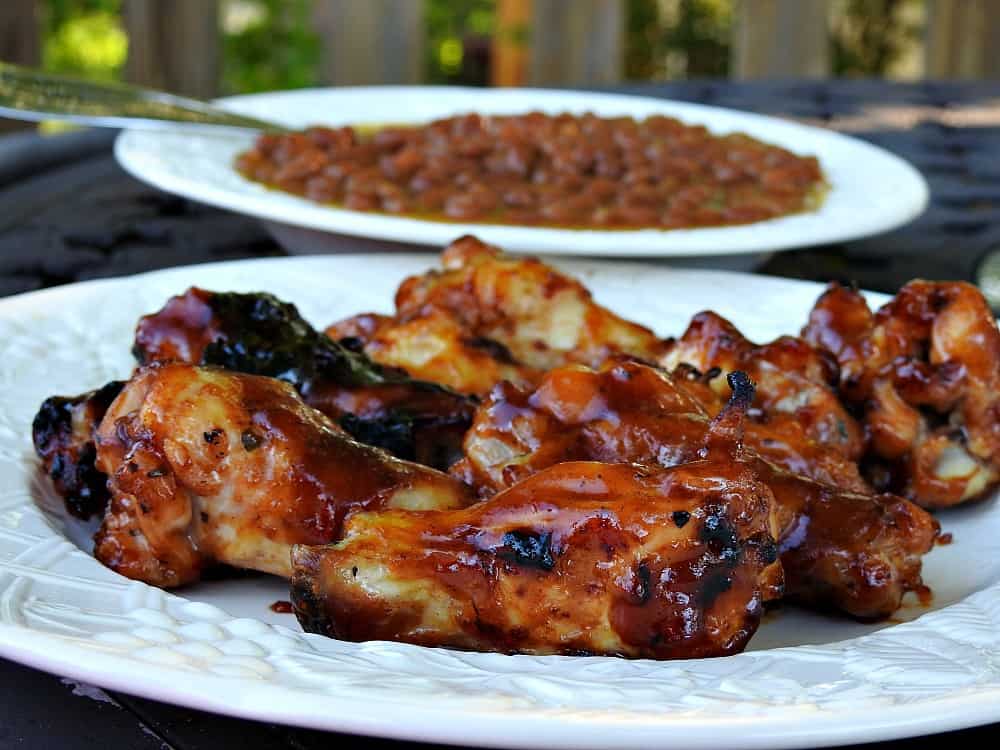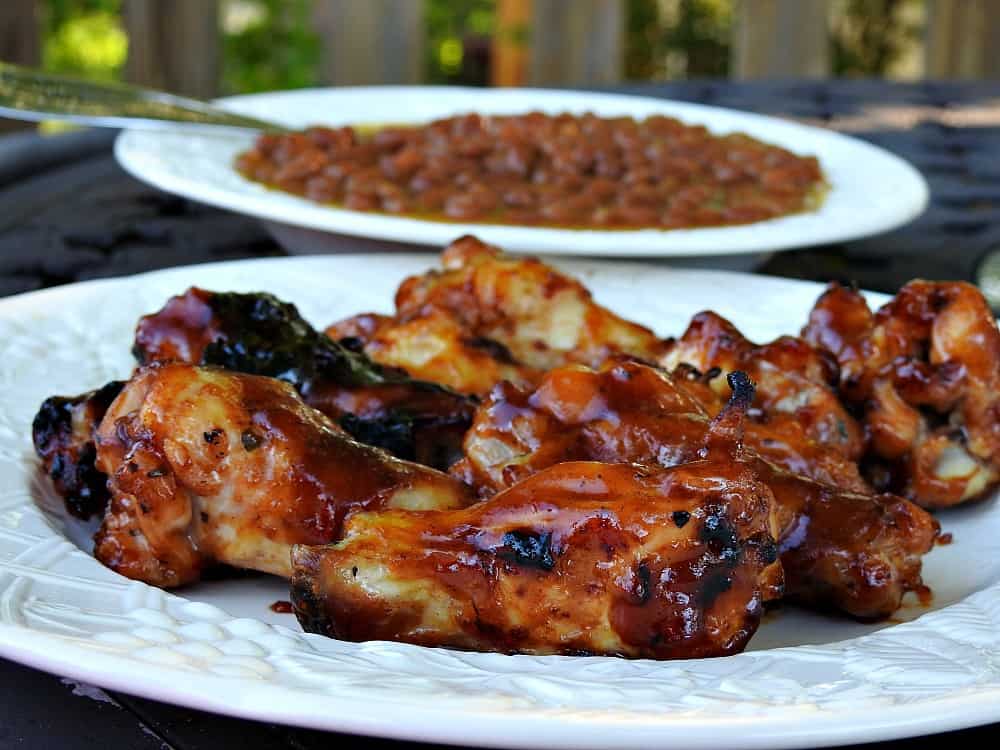 All of us loved the Country Style flavor!  It was the perfect addition to our summer meal together on the deck!
MARIO CAMACHO: Garlic, Savory pepper, Sea Salt Green, & Sea Salt Ripe Olives
I'm loving these Mario Camacho Olives!  Low carb and zero cholesterol, Mario Snack olives are individually packed without the brine (liquid free), which means no mess! Snack pouches are available in four delicious flavors: Garlic, Savory pepper, Sea Salt Green, Sea Salt Ripe.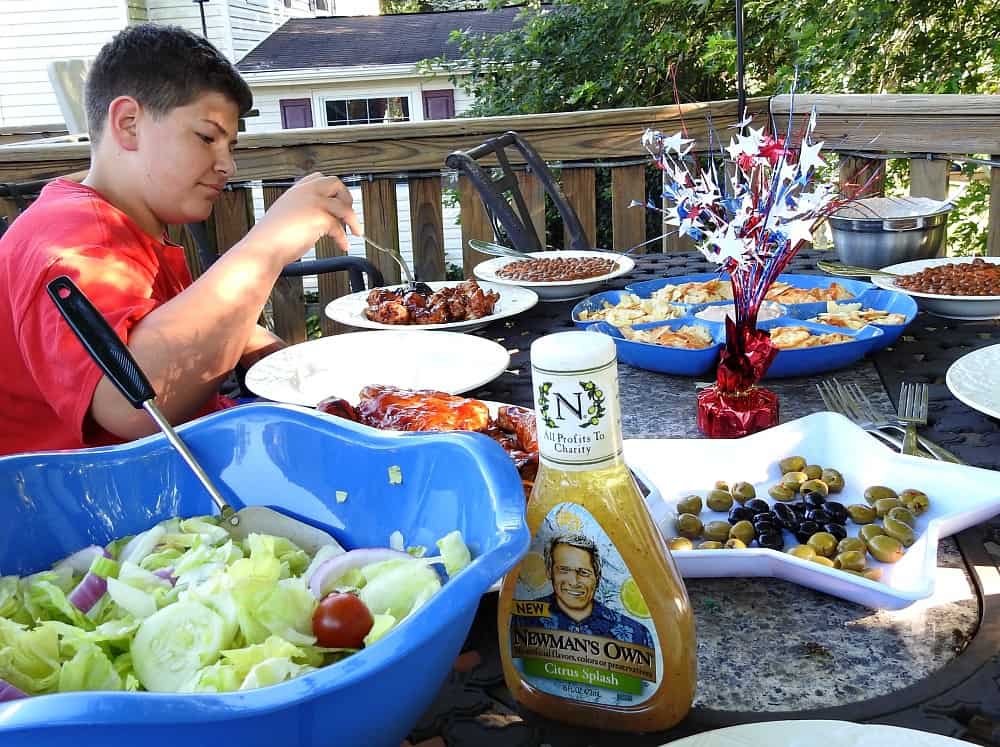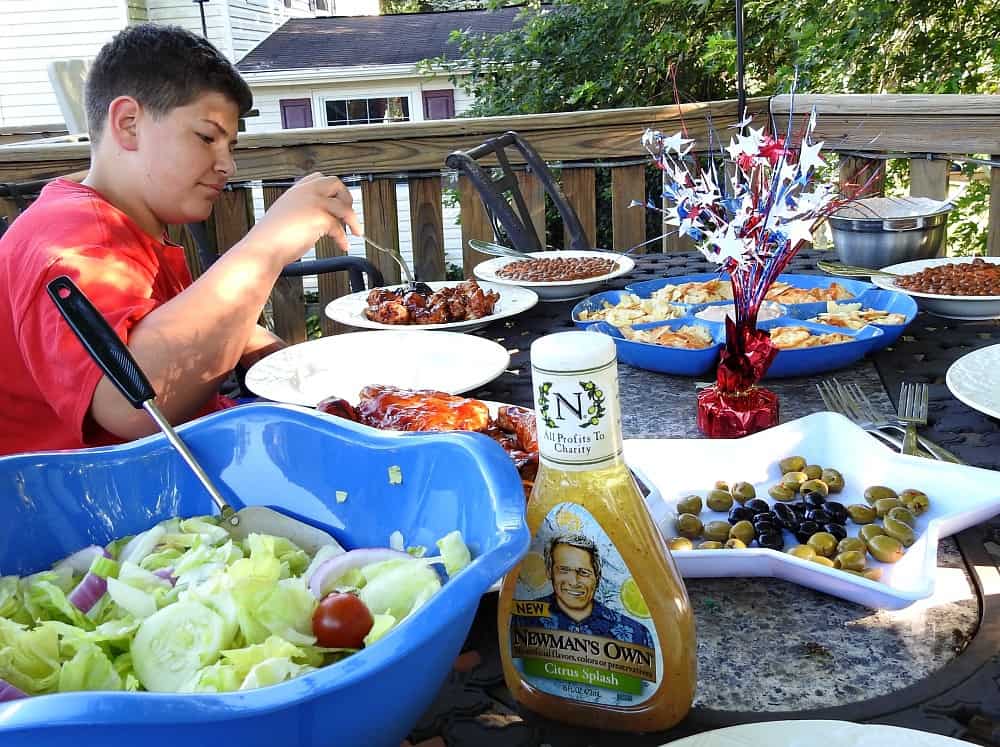 At only 60 calories and 3 grams of healthy fat, they are a healthy, convenient snack. Print coupons from home on their website and their Facebook page!  There is also a promotion on Amazon.com right now (20 % off all flavors or multi flavor packs for Amazon Prime Members through Amazon Pantry – offer ends on Aug 31st 2017).
NEWMAN'S OWN: Sweet & Spicy Barbecue Sauce
Just in time for grilling season, this new barbecue sauce is available nationwide, contains no high fructose corn syrup and is made with only the highest quality ingredients such as cane sugar and back strap molasses. A touch of sweet and a dash of spicy – this sauce offers the perfect combination for anything you want to grill, dip, or marinate.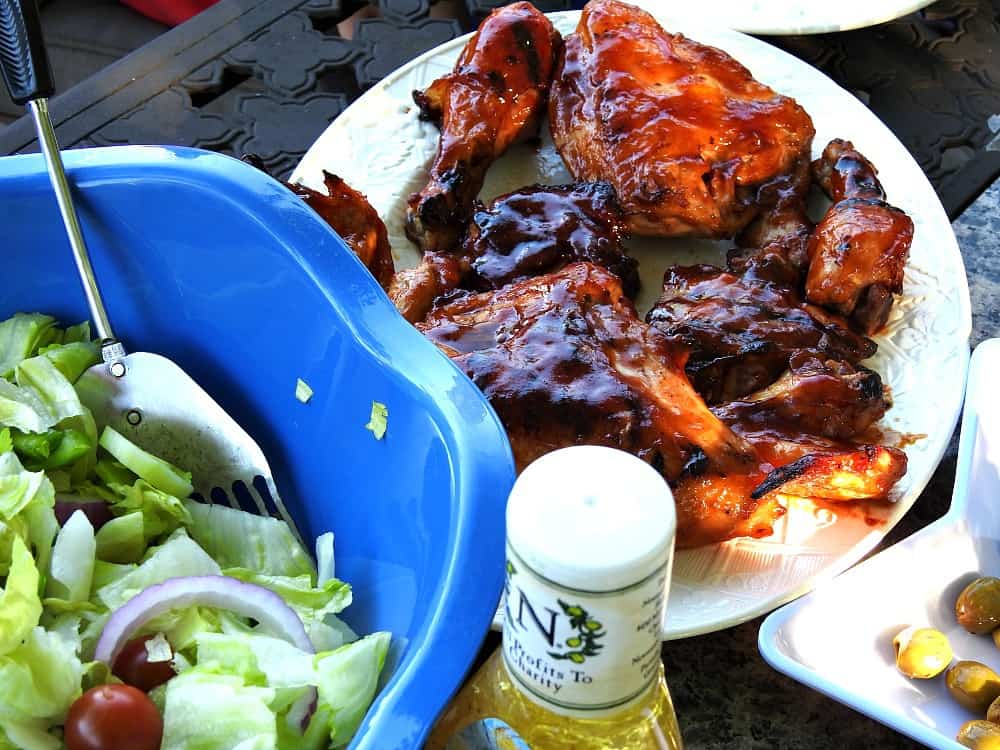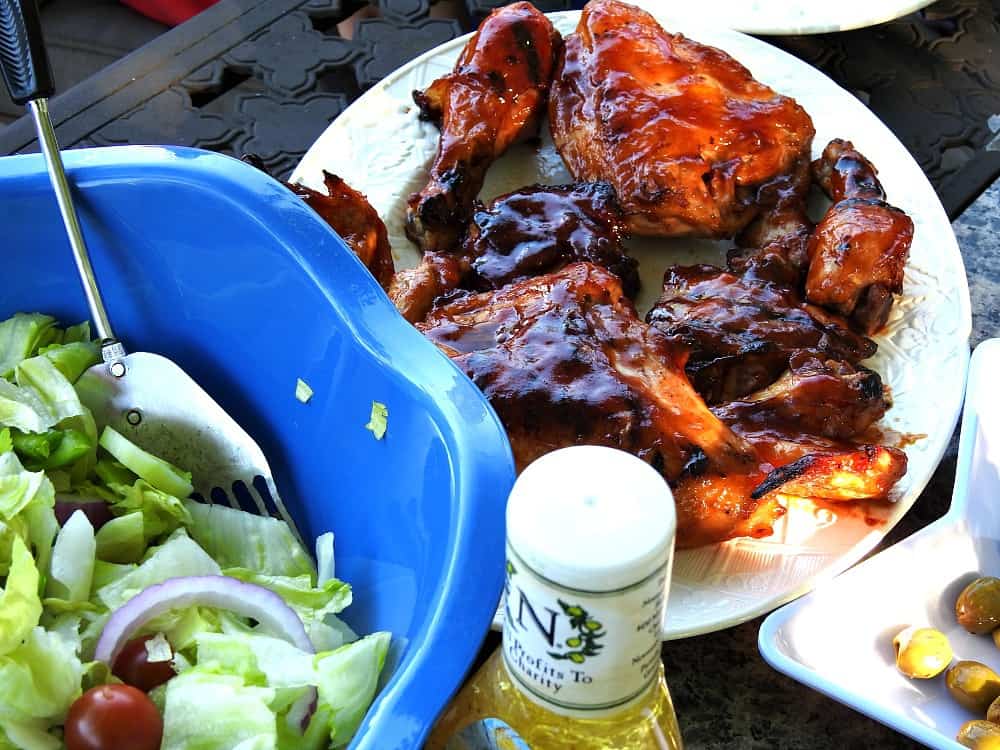 We used it to grill up some barbecue chicken.  My husband also wanted to grill some barbecue chicken wings and used a different brand of barbecue sauce so we could compare.  Hands down, all of us liked the Newman's Own the best! Click here for a store locator and more information on Newman's Own Barbecue Sauce!
NEWMAN'S OWN:  Citrus Splash Dressing
We decided to make a simple green salad to use this delish dressing on!  It reminds me of an oil and vinegar dressing with a hint of citrus flavor.  I absolutely love it, and it's such a nice change for me from ranch dressing!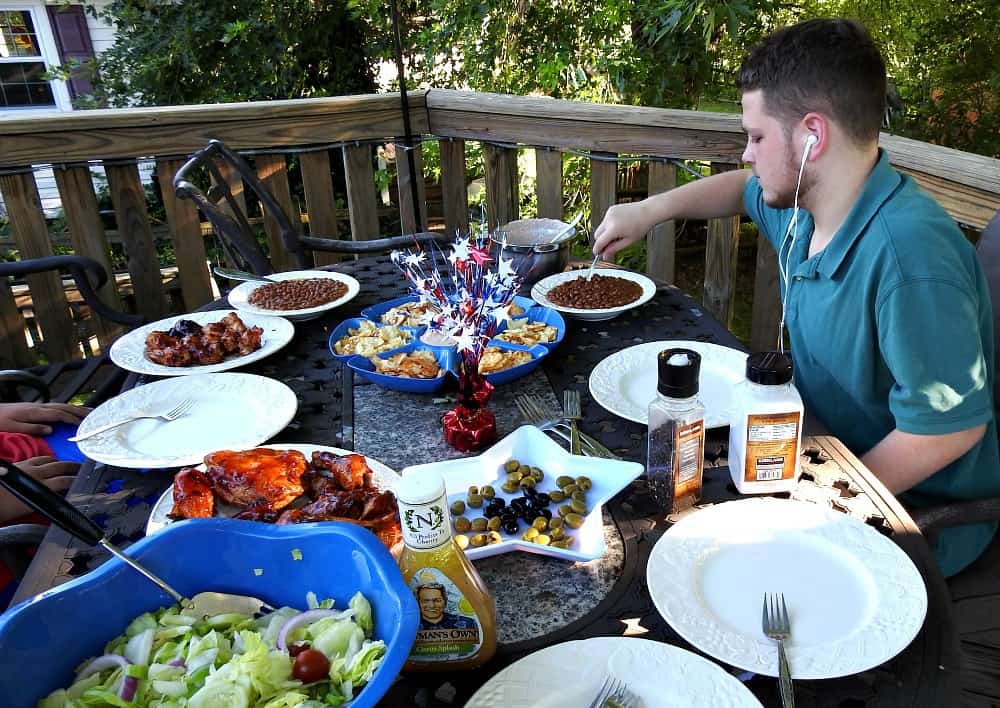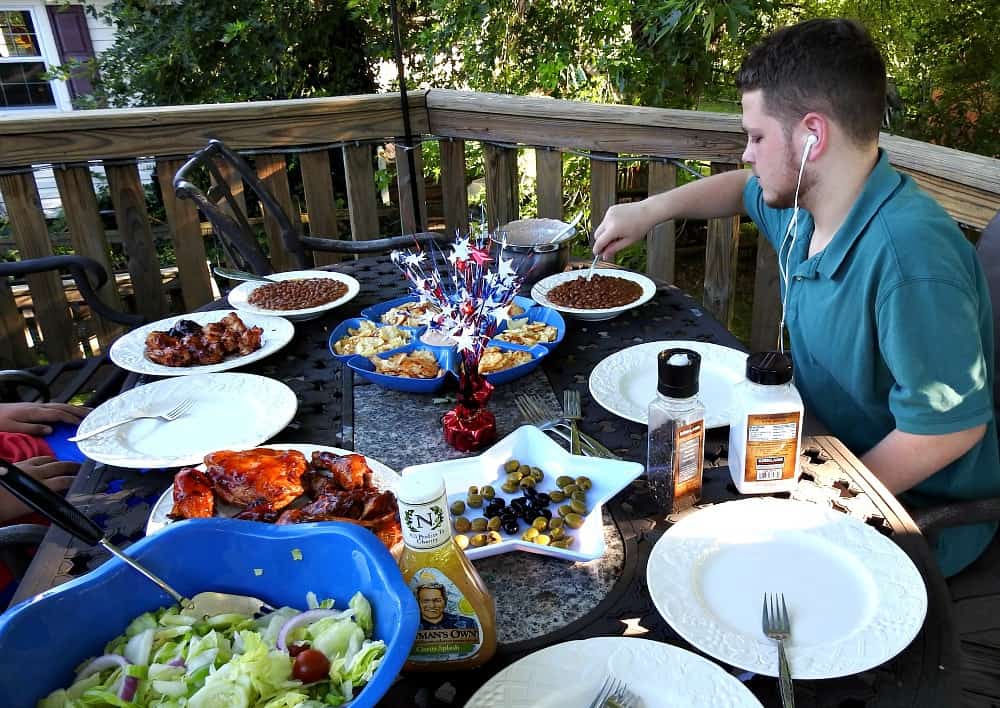 It also doubles as the perfect marinade this grilling season, contains no artificial flavors, colors, or preservatives and is Kosher certified.  Click here for store locator and more information on Newman's Own Citrus Splash Dressing!
Our little family summer barbecue dinner turned out so great!  It was a beautiful evening outside, and we all talked to each other!
And the food?  I think it goes without saying that it was perfectly delicious!
Terri is married and has 2 sons – both high schoolers! She has lived in Frederick since 1994 and absolutely loves exploring and discovering new parts of our town.
read more...