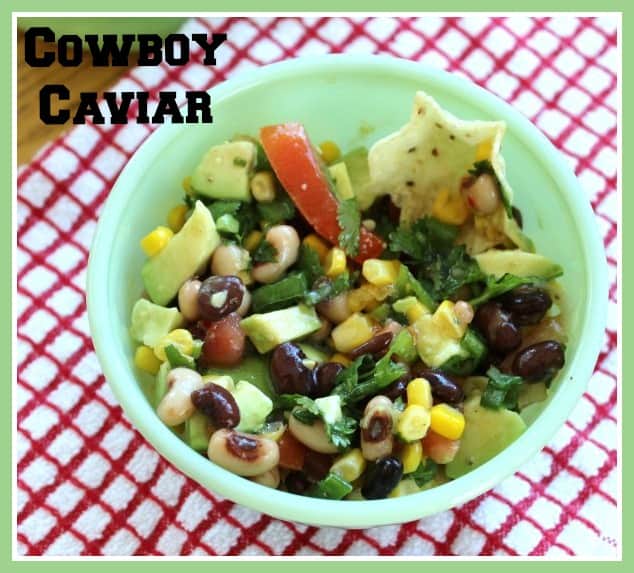 If you haven't tried Cowboy Caviar, you have been totally missing out. About 3 years ago, our family took a trip down to Hilton Head Island for some fun and sun and to also visit our brother, who happens to be one of the best realtors down there. Check out his website here: Hilton Head Expert.
We had a bunch of family visiting us at our beach house throughout the week we were down there. One day while we were grilling out and hanging out by the pool, my brother-in-law's sister made an appetizer for all of us. It was called Cowboy Caviar. I had never heard of it. I grabbed a chip and took a scoop. Well, the rest is history. This stuff is totally addictive AND healthy! Of course the chips aren't the most healthy, but you can choose light and low fat chips or just eat it without the chips.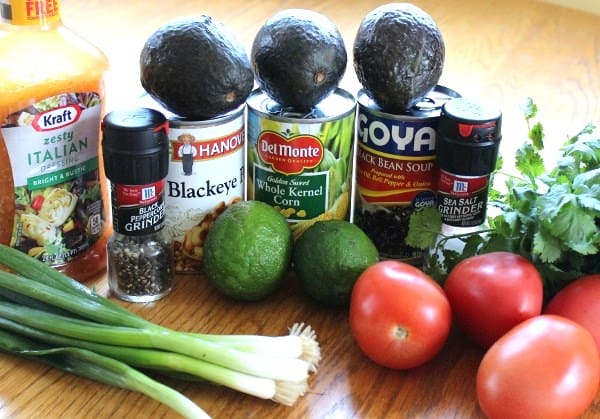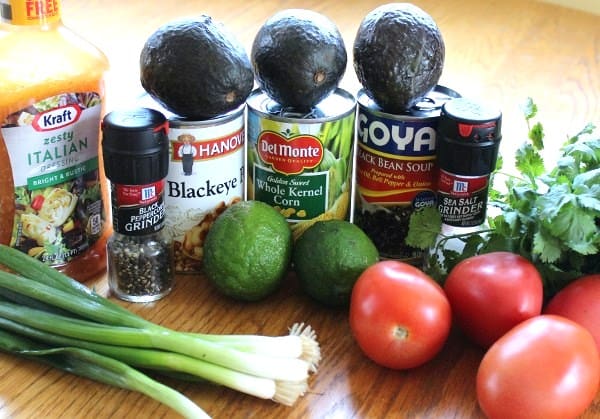 Every time I've made this recipe since trying it for the first time in Hilton Head, it has gotten devoured and I have been praised many times over for making it. It's definitely one of those 'keeper' recipes that you will use over and over for parties and gatherings.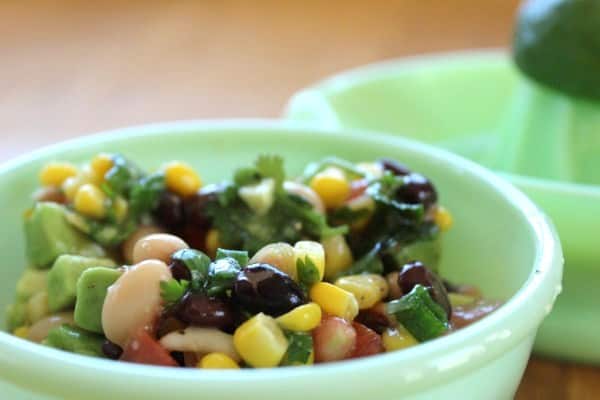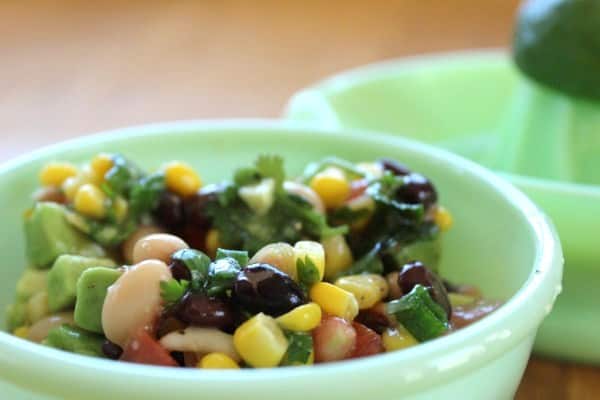 I can't take credit for putting this recipe together. I don't know where my brother-in-law's sister found it, but when I tried to find it online, I found many different variations of it, most of the variations didn't include avocado. I LOVE avocado and was on a mission to find the exact recipe that I enjoyed in Hilton Head.
I finally found it on a website called The Girl Who Ate Everything. Christy's blog has hundreds of thousands of followers on Facebook. She totally rocks. I have also referenced a few of her recipes before on our blog. Thank you Christy for your awesomeness!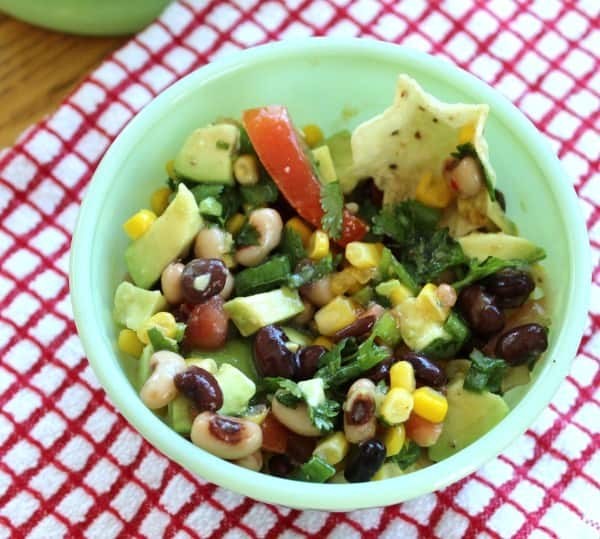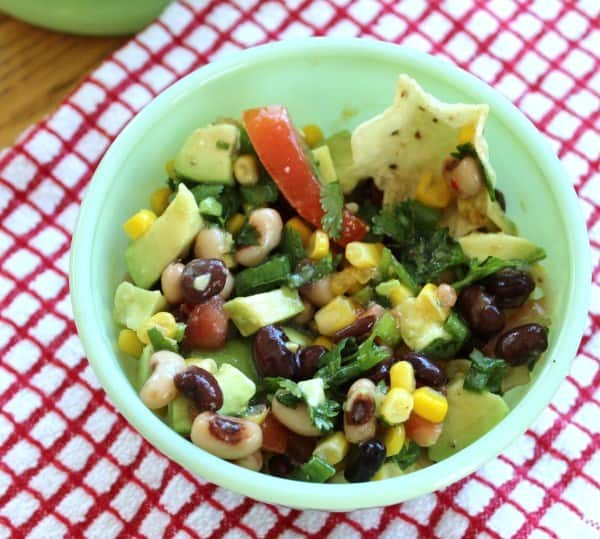 So without further ado, here is the recipe:
Ingredients
- 1 can black eyed peas, drained and rinsed
- 1 can black beans, drained and rinsed
- 1 can shoepeg corn, drained and rinsed
- 4 to 5 Roma tomatoes, seeds removed and diced
- 2 to 3 diced avocados, ripe but still firm
- 4 green onions, sliced thin
- Approximately 1/2 to 3/4 cup Zesty Italian dressing
- 1/2 bunch cilantro, chopped finely
- 1 to 2 limes
- Ground pepper and salt to taste
Instructions
Drain and rinse the black eyed peas, black beans, and corn. This is very important because if you don't, the dip will look brown and be too liquidy.
Add to a large bowl.
Add the tomatoes & cilantro.
After dicing the avocado and adding to the bowl, squeeze the lemon juice over the avocado. This will keep the avocado from turning brown too quickly.
Add the italian dressing and salt & pepper and stir to coat all of the ingredients.
Chill in the refrigerator.
This is best served the same day as prepared.
Serve with tortilla chips.
https://www.housewivesoffrederickcounty.com/cowboy-caviar-recipe/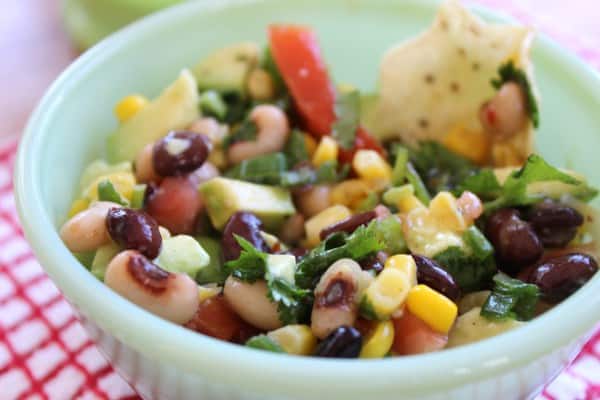 Two important reminders: Be sure to thoroughly drain and rinse the black beans, black-eyed peas, and corn before adding it to the bowl. Also, wait until just before serving to cut up the avocado and add the lime juice. Avocado browns very quickly and doesn't look as appealing after it's been sitting out for a while.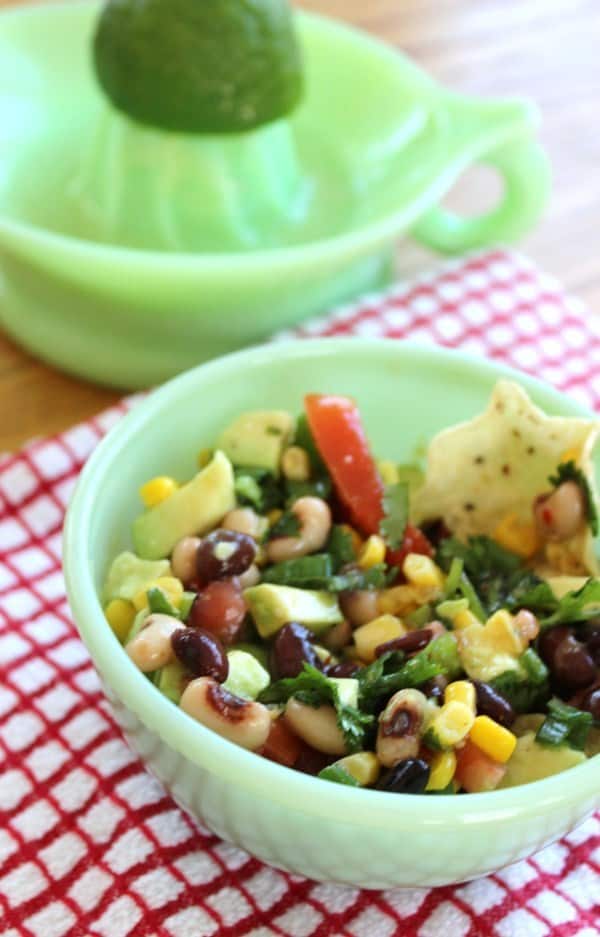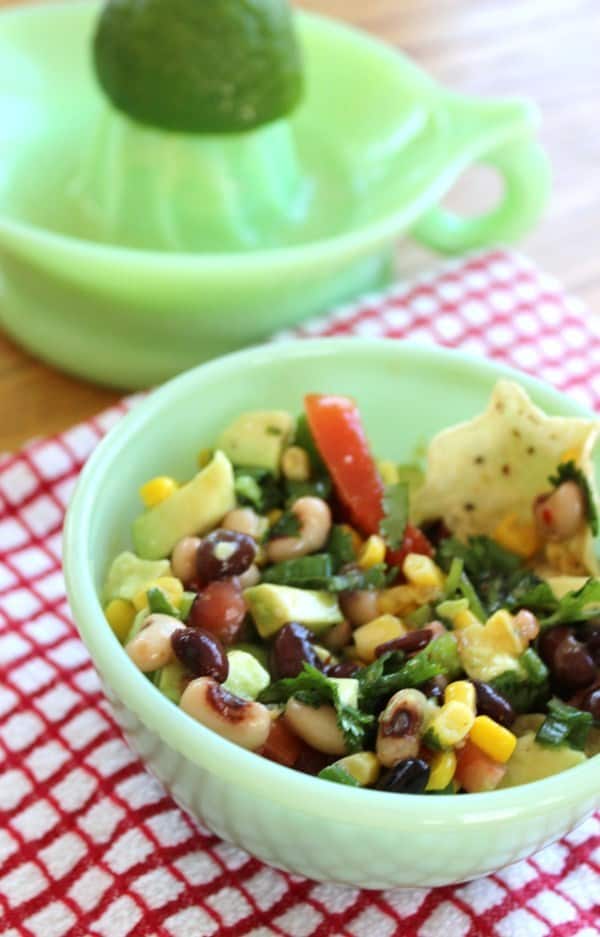 I dare you to make this recipe and not get at least 2 or 3 compliments and requests for the recipe.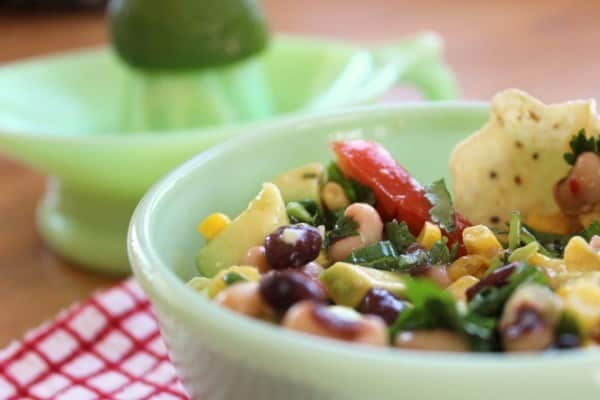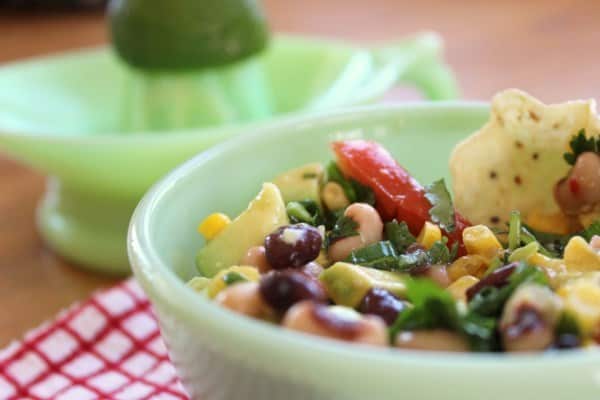 So, the next time you are invited to a gathering and aren't sure of what you should bring, try out this Cowboy Caviar recipe. I promise you, you will not be disappointed. And neither will your friends.
Enjoy!

Pam is married and has 1 son – a middle-schooler in his teen years. She followed Terri to Frederick in 1999. She absolutely loves going to yard sales and estate sales and finding hidden treasures.
read more...