So, if you're a Frederick County resident, you've most likely heard of Beans in the Belfry Meeting Place & Cafe in Brunswick, Maryland.
Beans in the Belfry is located in a 103 year old, historic, restored church in the downtown area of Brunswick, MD.
Beans in the Belfry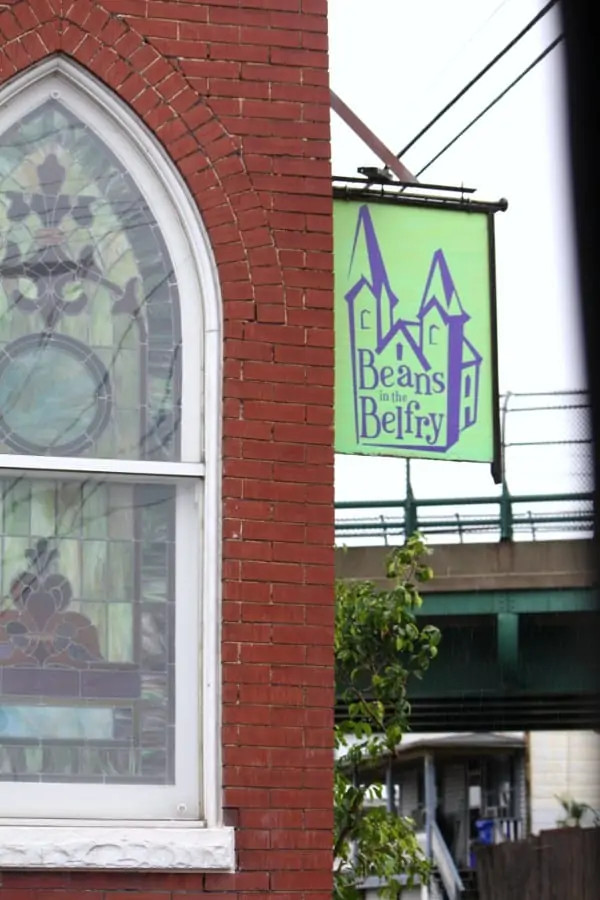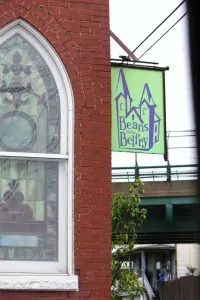 The Brunswick Reformed Church was in service from 1910 until 1968.
Why the name Beans in the Belfry?
A belfry is a bell tower.
And, as a cafe, this belfry offers coffee (beans), as well as many other beverages and food items.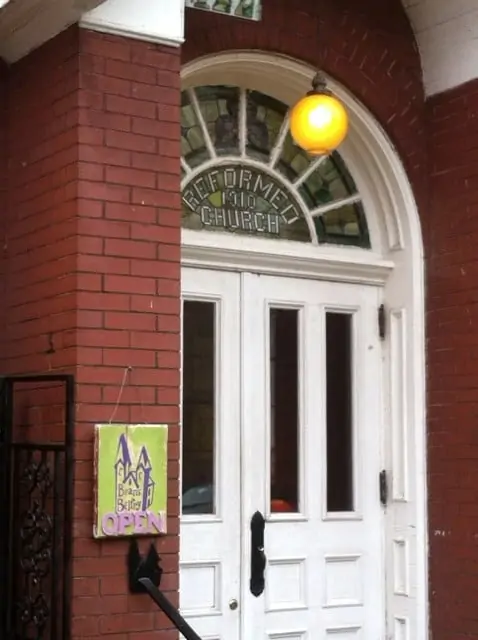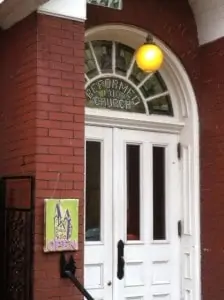 Where is Beans in the Belfry Located?
Beans in the Belfry sits on West Potomac Street, which runs parallel to the C&O Canal and the Potomac River.
My family has been to Brunswick many times to go canoeing on the Potomac or ride our bikes from Brunswick to Harper's Ferry, WV.
However, we've never stopped in anywhere local to get a bite to eat.
That will not be the case in the future.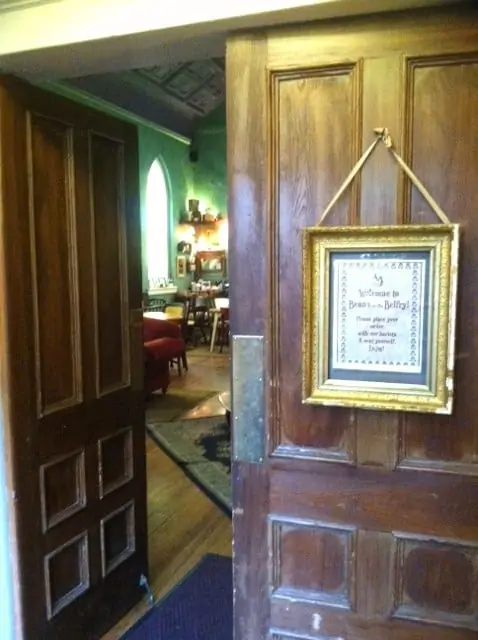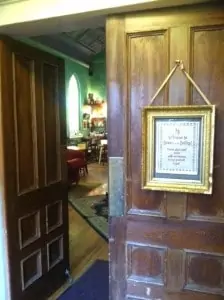 Last week, Terri and I were doing our Friday morning yard sale expedition with plans to make Beans in the Belfry our last stop.
Beans in the Belfry did not disappoint.
What is Beans in the Belfry like?
When we walked in, we were in awe of the beauty of the church with it's stained glass windows throughout and its gorgeous hardwood floors.
The walls are painted a nice green color and there is comfortable antique furniture in different sections of the large cafe space, inviting customers to sit and relax.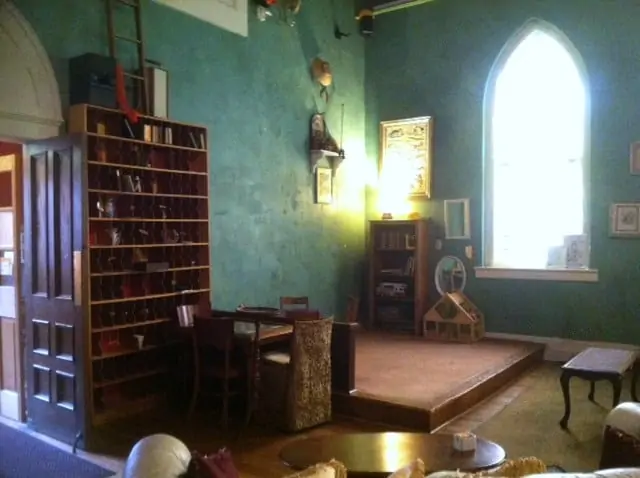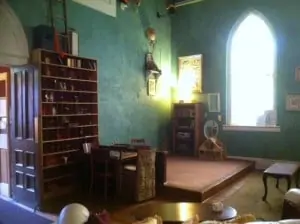 There is a kids corner with kids books, games, and even dress-up costumes.
This area of the cafe also houses live evening entertainment, from bluegrass jams to soloists to acoustic bands and even an open mic night.
They have weekly events such as their Sunday Jazz Brunch, Traditional English Tea Service, as well as monthly events such as Games Club of Maryland and Knit Witt Knitting Circle.
The cafe can also be rented for private events.
Check out their website Beans in the Belfry for details and hours of operation.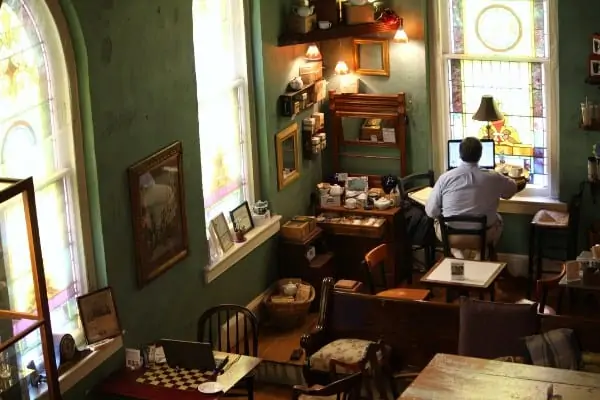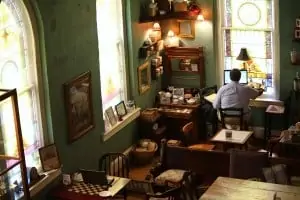 They encourage their customers to come in, get comfortable, and stay a while.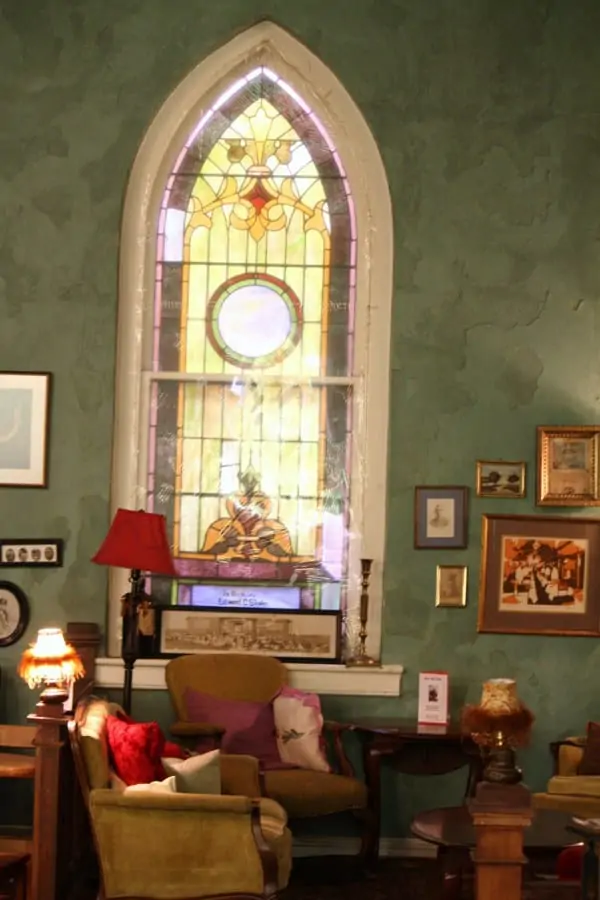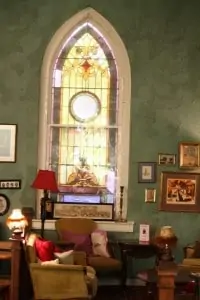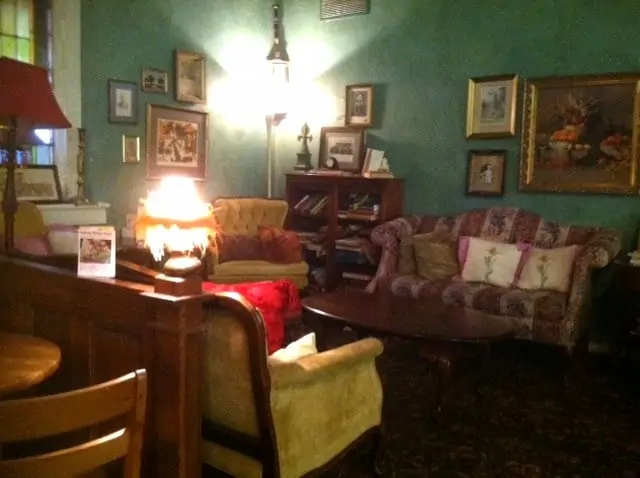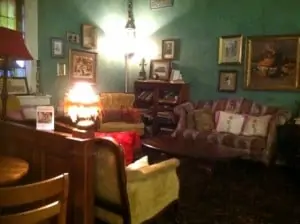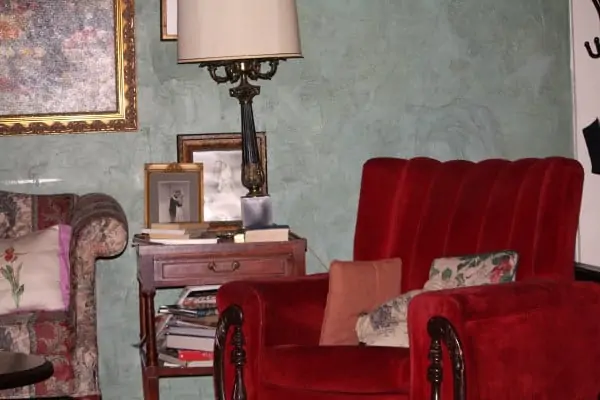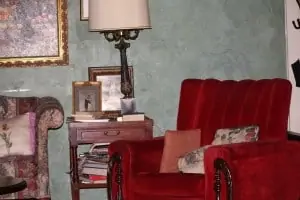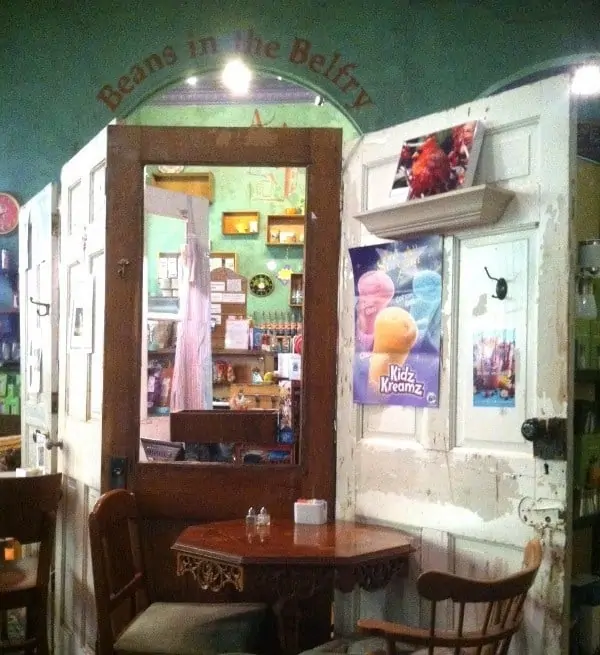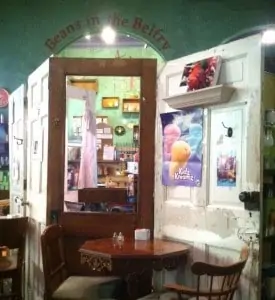 Food and beverages offered
Beans in the Belfry offers:
fine quality coffees

teas

espresso coffee

specialty drinks

frozen drinks

hot chocolate

fresh baked goods

breakfast

lunch

dinner

beer

hard cider

fine wines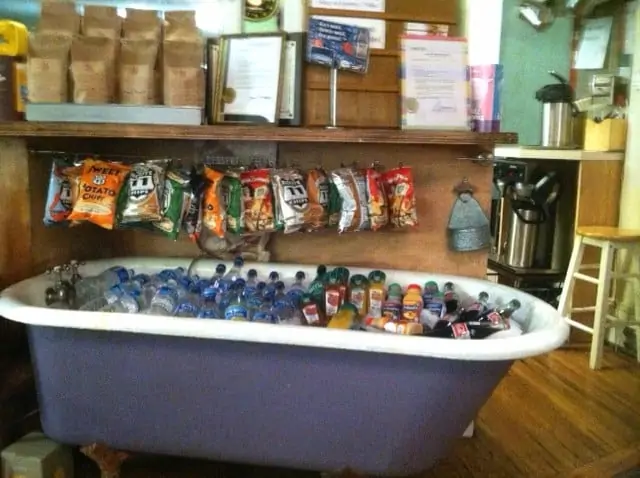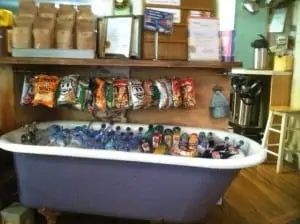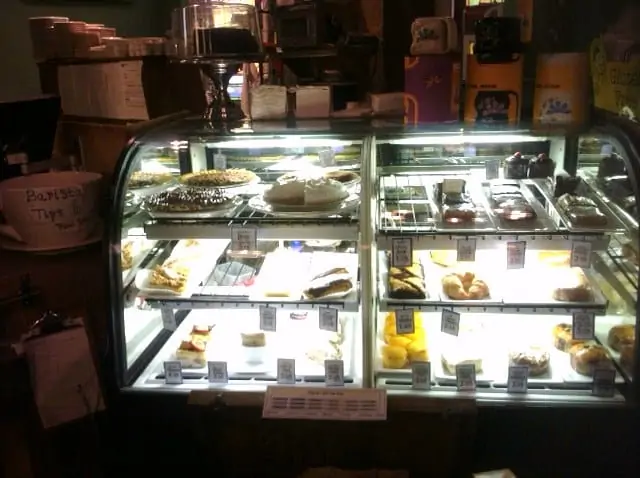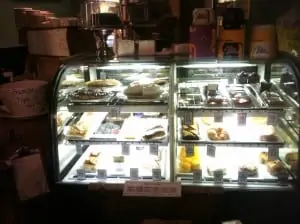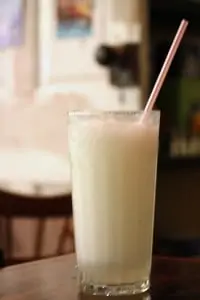 Terri and I both ordered a Reuben sandwich for lunch, which came with a side of salad greens and a pickle.
Our sandwiches were so good, very fresh tasting, and not greasy at all, like some Reuben sandwiches can be.
Terri also enjoyed a refreshing frozen lemonade.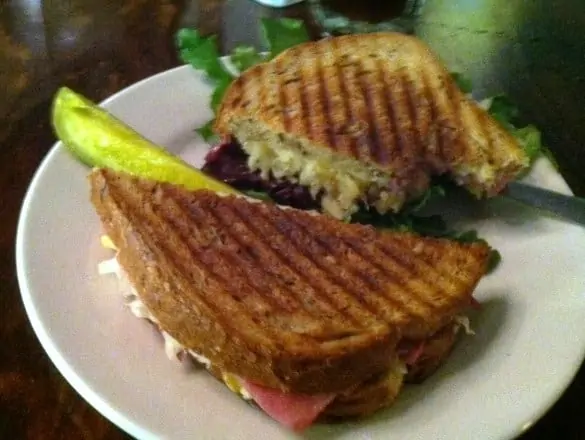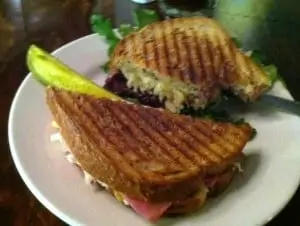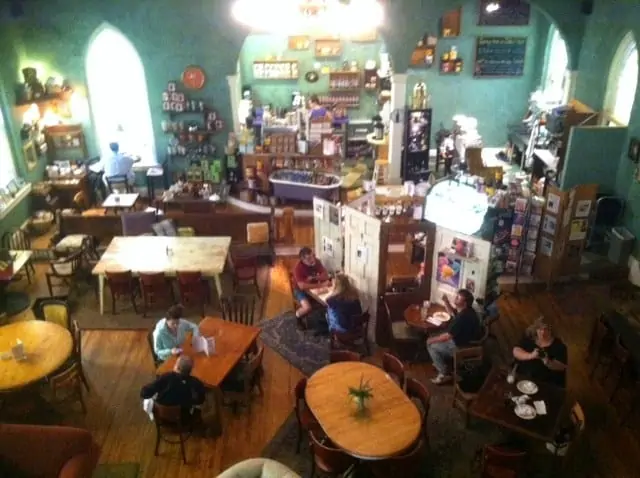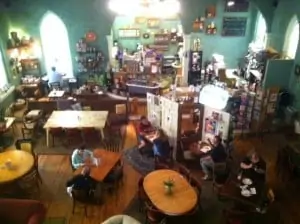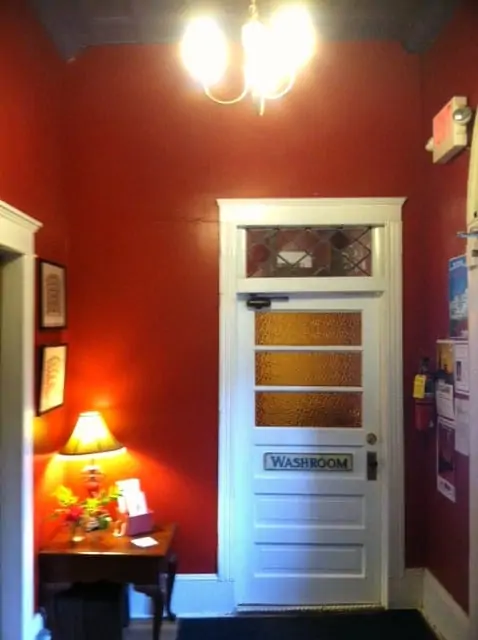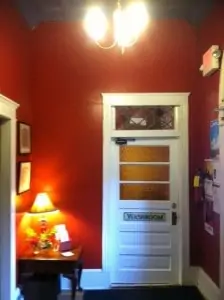 The unique & historical building
The entire cafe and building is so unique and tranquil.
Even the bathroom is adorable.
I wanted to take pictures in there too but thought that would be a bit too much.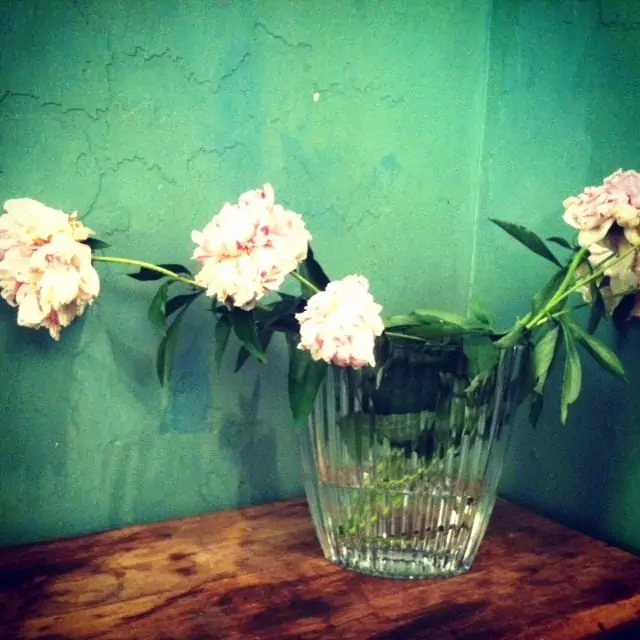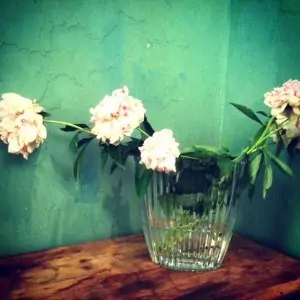 This pretty vase of flowers was sitting on a corner table in the stairwell, going up through the bell tower.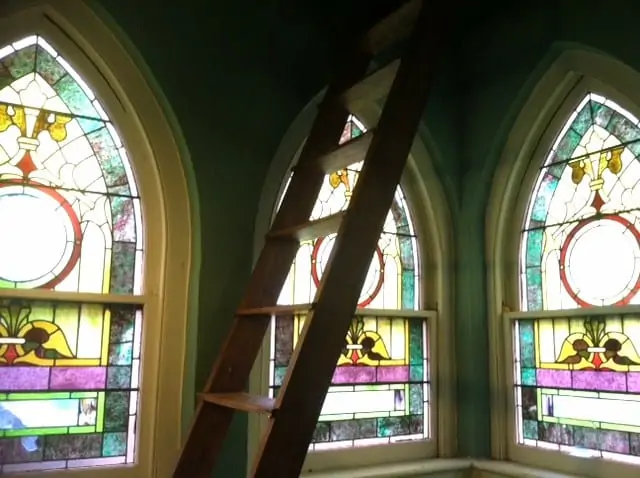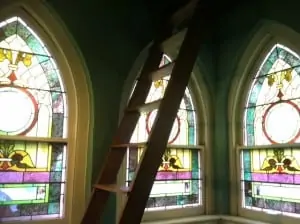 The stained glass windows are very ornate and give you a feeling of peace and serenity.
As I walked up the stairs, I thought about the history of this church and all of the people before us who walked through the doors and enjoyed this as their house of worship.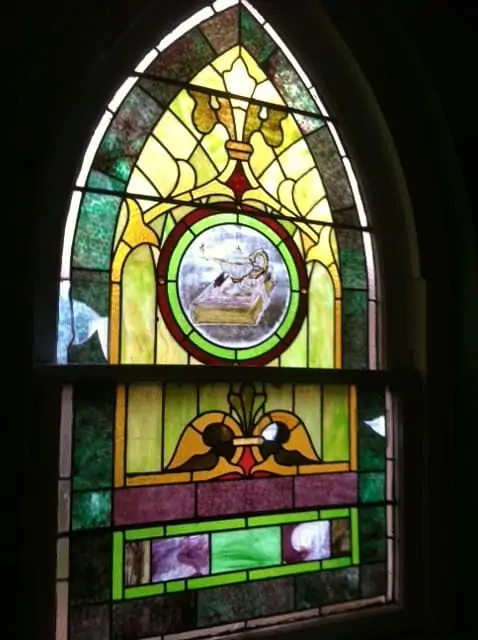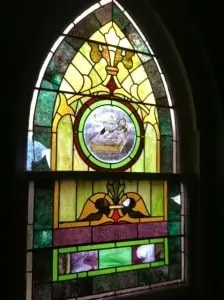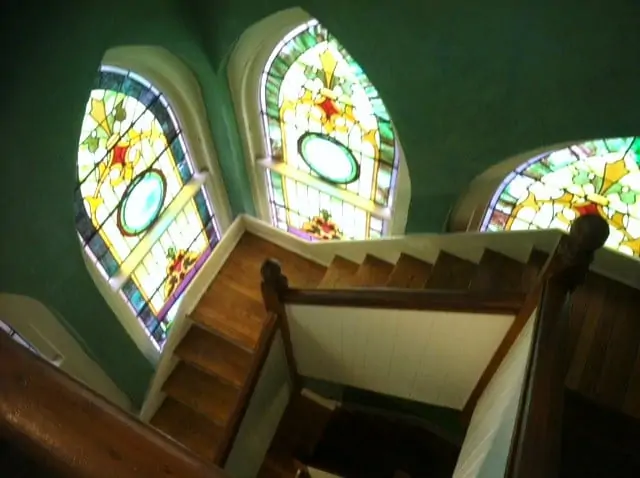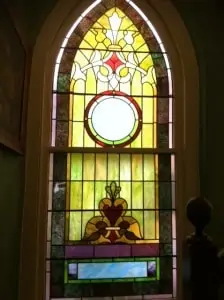 So the next time you're in Brunswick for a bike ride on the C&O Canal or some boating and fishing in the Potomac River, or even to check out Brunswick's famous railroad museum, make sure to stop in at Beans in the Belfry.
It's one of Brunswick's best kept secrets – well maybe not anymore!
For more posts on Frederick County's best kept secrets, click on over to:
The Best Candy Shop in Frederick: 5 Sweet Essentials
How To Revitalize A Historic Inn and Preserve Its Past