This salted caramel mocha frappe recipe will have you wondering why you pay way too much of your hard earned money buying one at the local coffee shop instead of just making a healthier version at home!
I haven't posted anything sweet and decadent lately and I'm really craving something sinful and sweet without the guilt.
Salted Caramel Mocha Frappe
So I present to you this recipe for a Salted Caramel Mocha Frappe!
Salted caramel is my new obsession!
I mean, who doesn't love sweet and salty?
Needless to say, this frothy treat fits the bill for that craving.
Ingredients:
Of course using the fat-free, light, sugar free varieties of all of the ingredients make this a good, healthy, guilt-free mid-afternoon or late evening treat.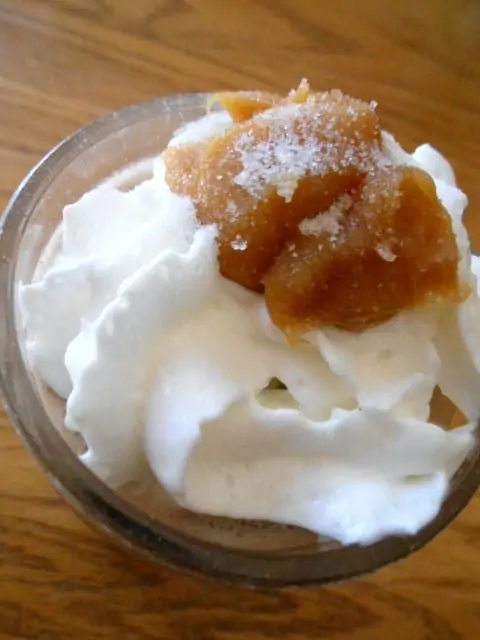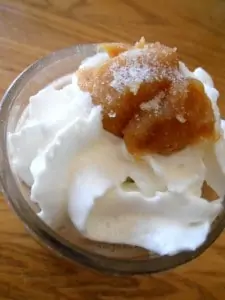 Mmmmmm! Look at the sea salt and sugar on top of that caramel!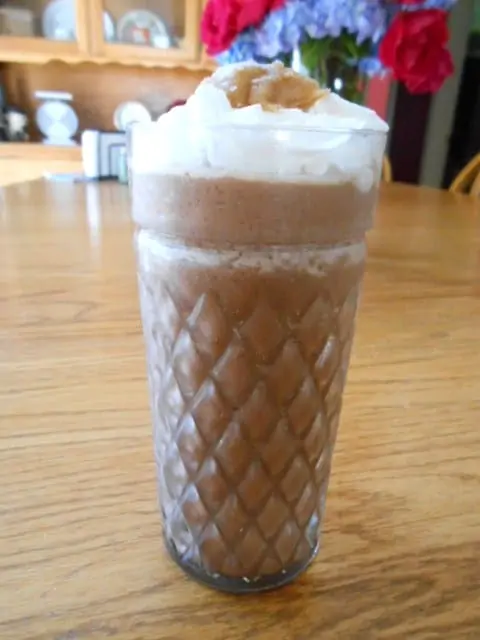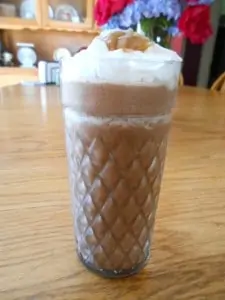 As you can see from the picture of the glass, it only makes 1 serving size. It's not huge like the kind you get at Starbucks or McDonald's or wherever else you can get these types of drinks. But it's enough to satisfy that craving.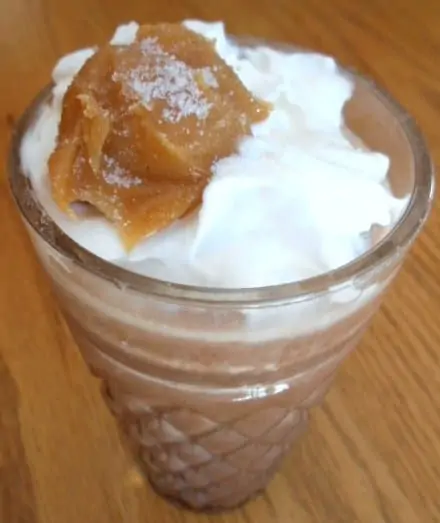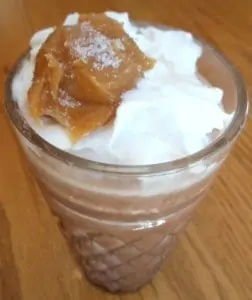 So there ya go! Another great alternative to going the 'Darn-it-I-regret-having-that!' route.
Enjoy! And stay tuned for more guilt-free, Weight Watchers friendly recipes.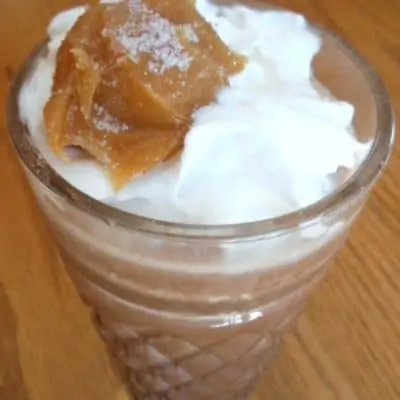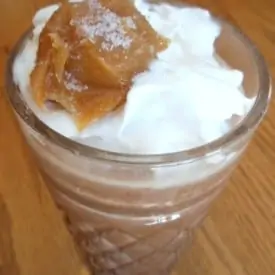 Salted Caramel Mocha Frappe – 3 Weight Watchers SmartPoints
Super easy and way healthier than what you buy at the local coffee shop, this Salted Caramel Mocha Frappe will save you a ton of money and sugar!
Ingredients
2

packets

Nestle Hot Chocolate No Sugar Added

⅓

cup

Instant Coffee, granules

1

tbsp

Honest Syrup Caramel Sauce, Sugar Free

1 ½

cups

Crushed ice OR 8 to 12 ice cubes

1/4`

cup

Fat Free Reddi-Wip

2

dashes

Ground Sea Salt

1

dash

Splenda No Calorie Sweetener
Instructions
In a tall glass, combine cocoa mix & instant coffee with 1/3 cup hot water and stir to dissolve.

Add 2 teaspoons caramel dip and stir until melted.

Transfer mixture to a blender.

Add 1/3 cup cold water and ice, and blend at high speed until smooth.

Pour and top with Reddi-wip and remaining 1 teaspoon caramel dip.

Sprinkle with salt and sugar or Splenda and enjoy!
Notes
3 Weight Watchers SmartPoints