In keeping with our commitment to highlight local destinations, Terri and I decided to visit the richly historic Mount Olivet Cemetery in Frederick, Md.
Above all, this sacred burial ground is a beautiful representation of the notable people who rest here.
Mount Olivet Cemetery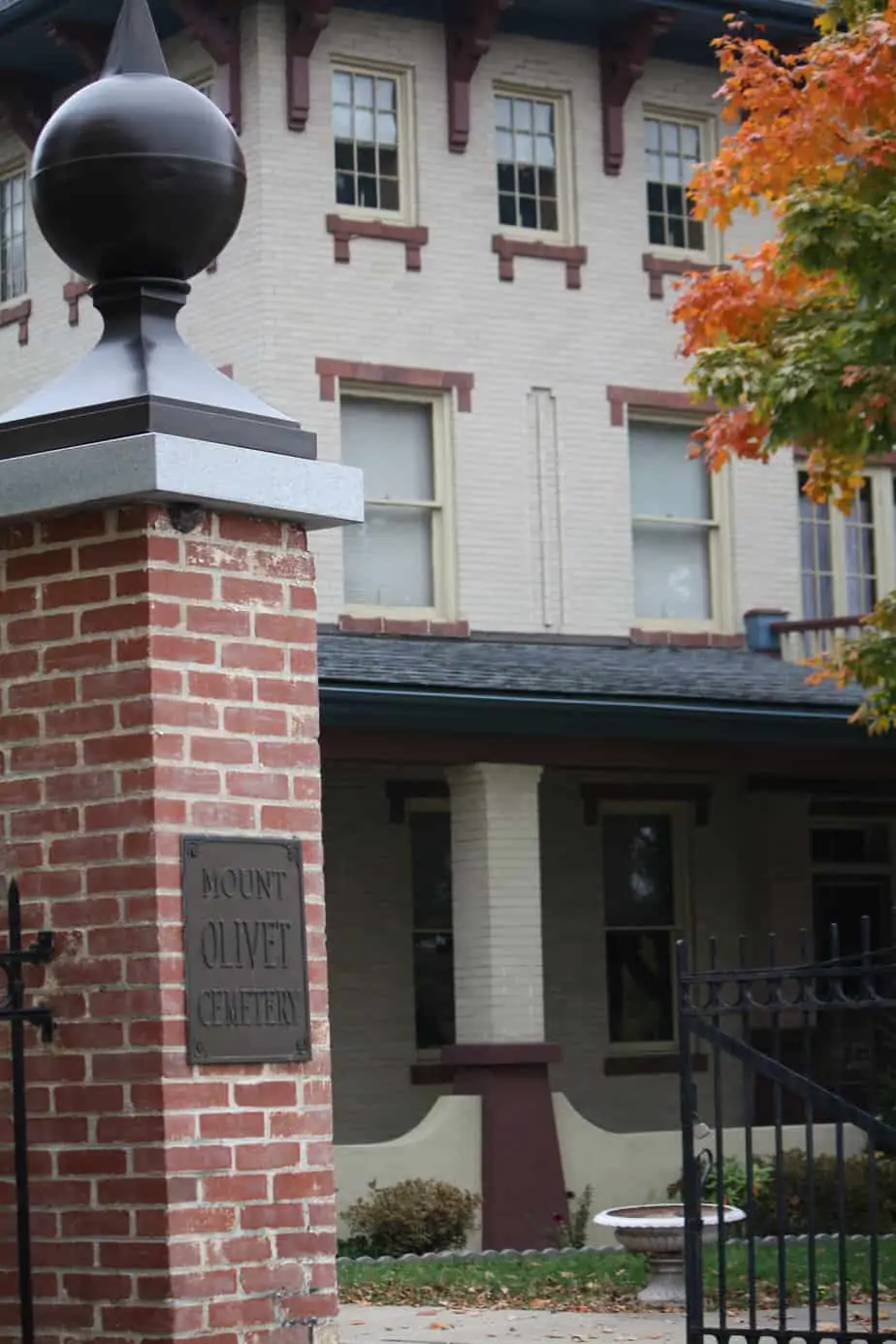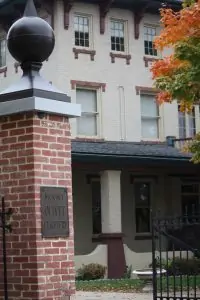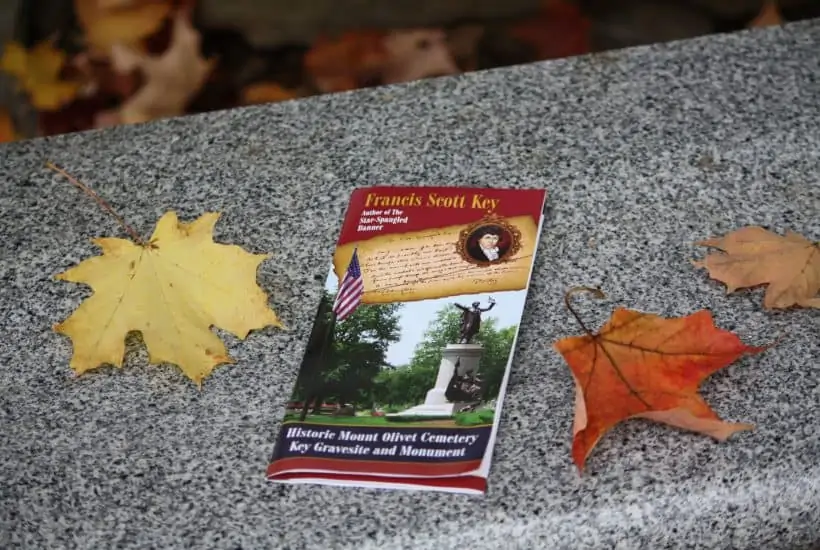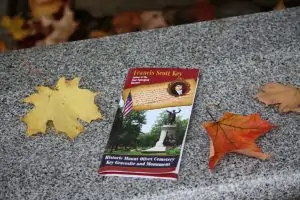 The first thing we did was to pick up the cemetery brochure.
Who is Buried at Mount Olivet Cemetery?
Particularly, this brochure contains a map identifying some of the more notable memorials and burial sites including:
Mausoleums

WWII Memorial

Key Memorial Chapel

Confederate Monument

Confederate Row

Fallen Firefighters Memorial

Fire & Rescue Memorial

B

urial sites of:

Claire McCardell Harris (a renowned fashion designer)

Governor Thomas Johnson, Jr. (1st elected Governor of the State of Maryland)

Barbara Fritchie (heroine of Whittier's famed Civil War poem)

Margaret Scholl Hood (donated land for Hood College)

General James Cooper (General, Lawyer, Politician, & Statesman)

General James C. Clarke (Maryland Railroad pioneer)

Francis Scott Key (the man who penned our National Anthem, the Star Spangled Banner).
Mount Olivet Cemetery Grave Locator
In addition, if you go to Find A Grave, you can find a list of other notables located in this cemetery.
Photos of our Mount Olivet Cemetery tour
Below are some photos Terri and I took along our tour.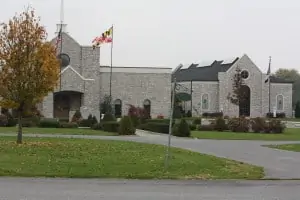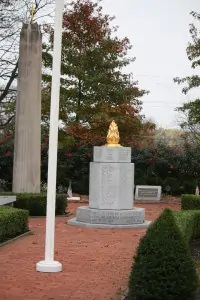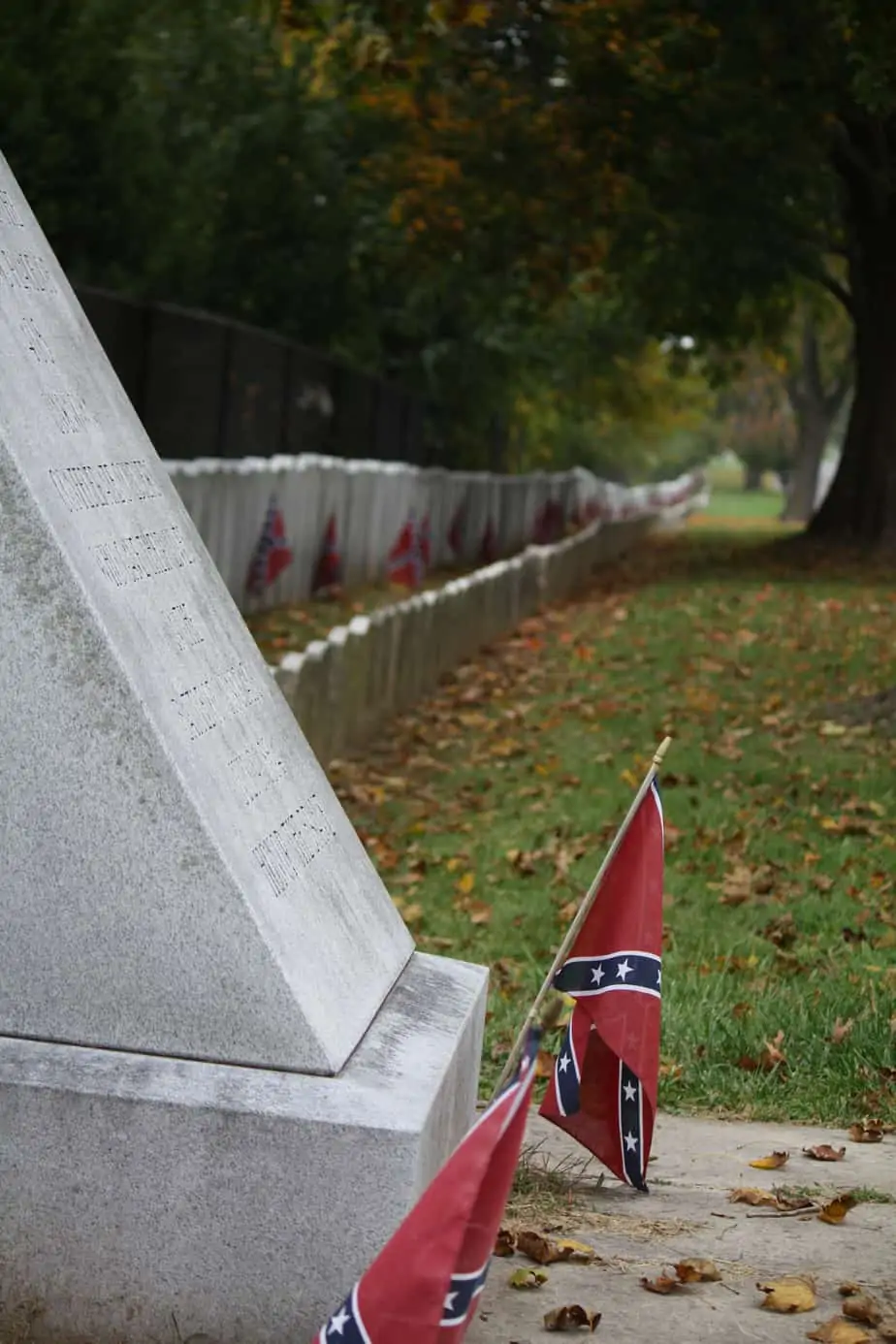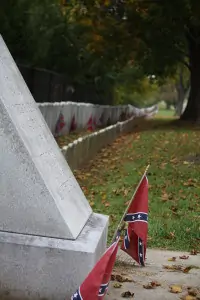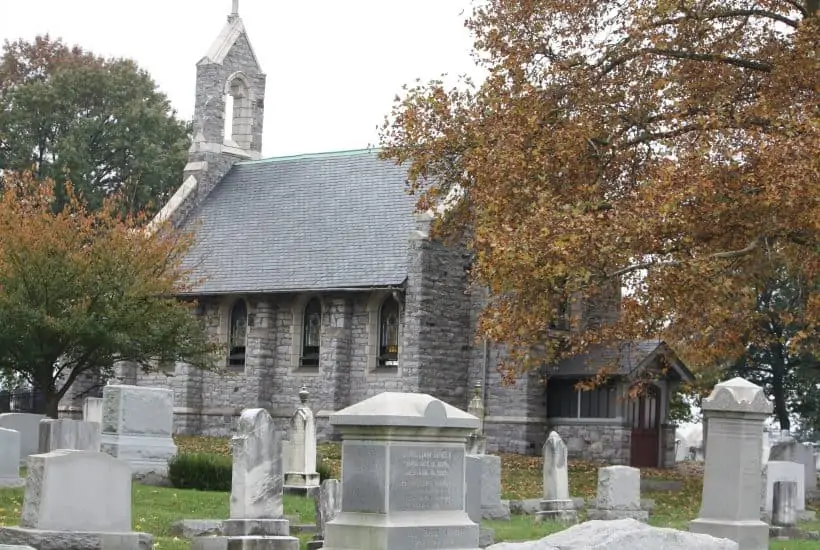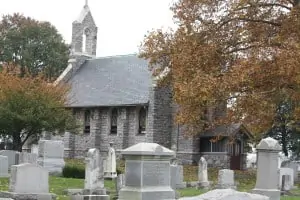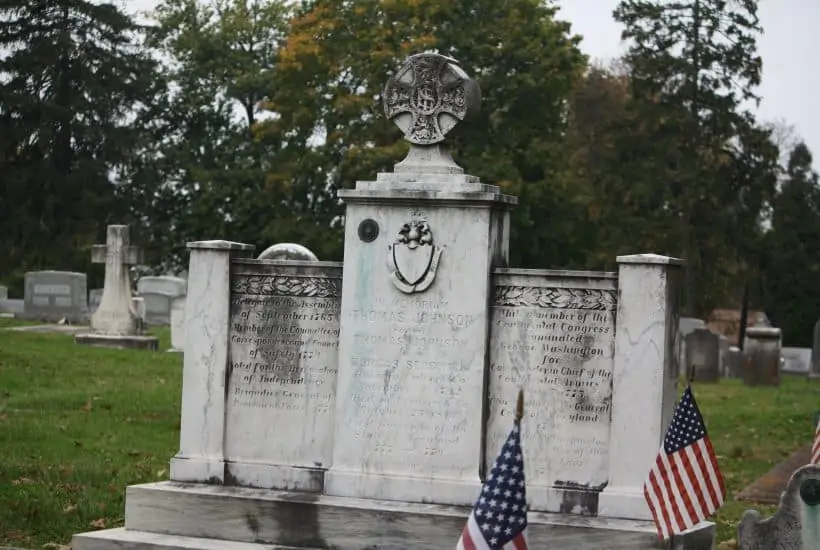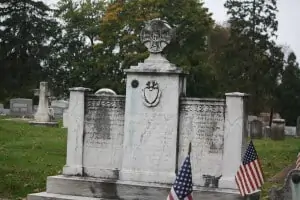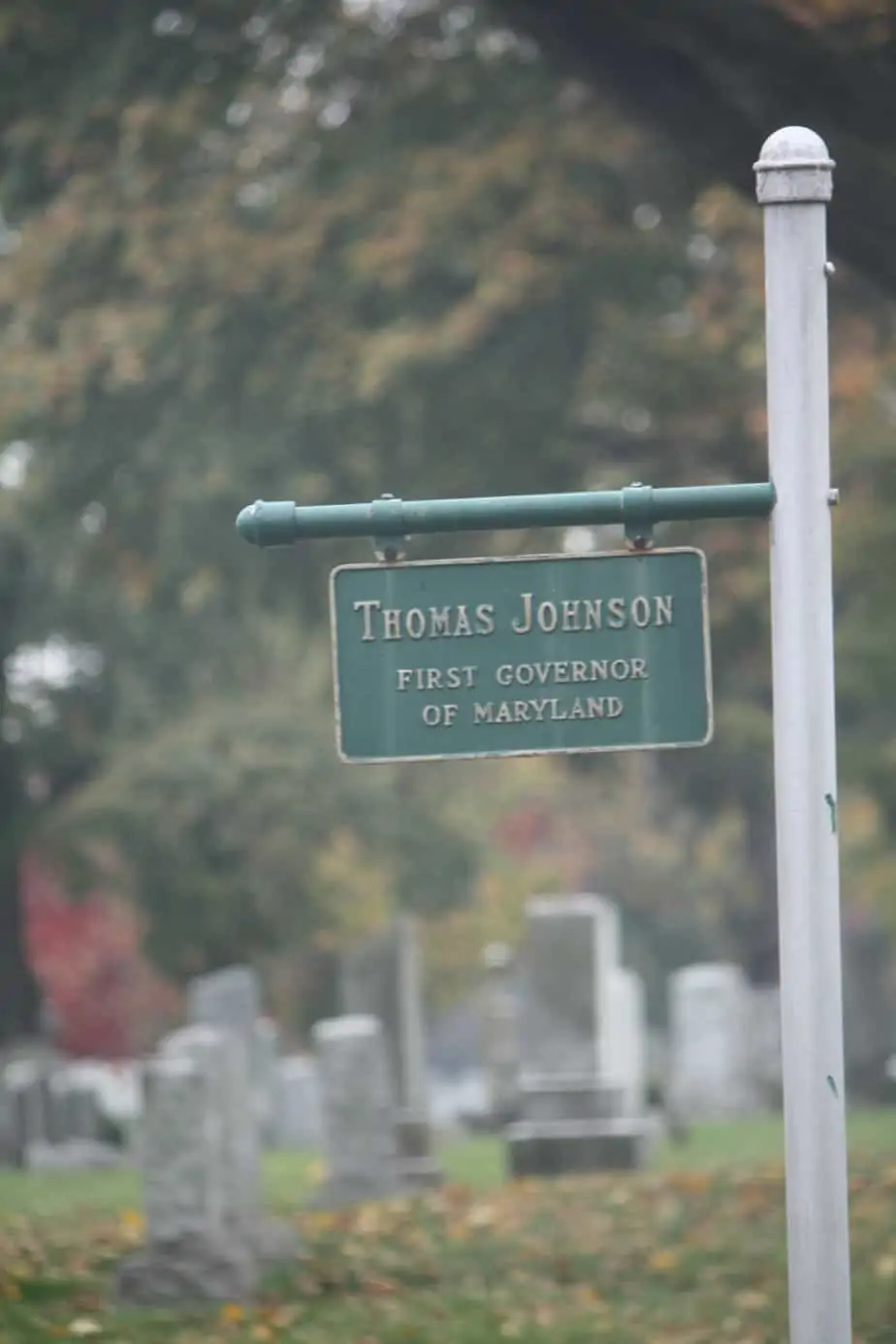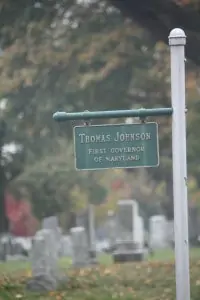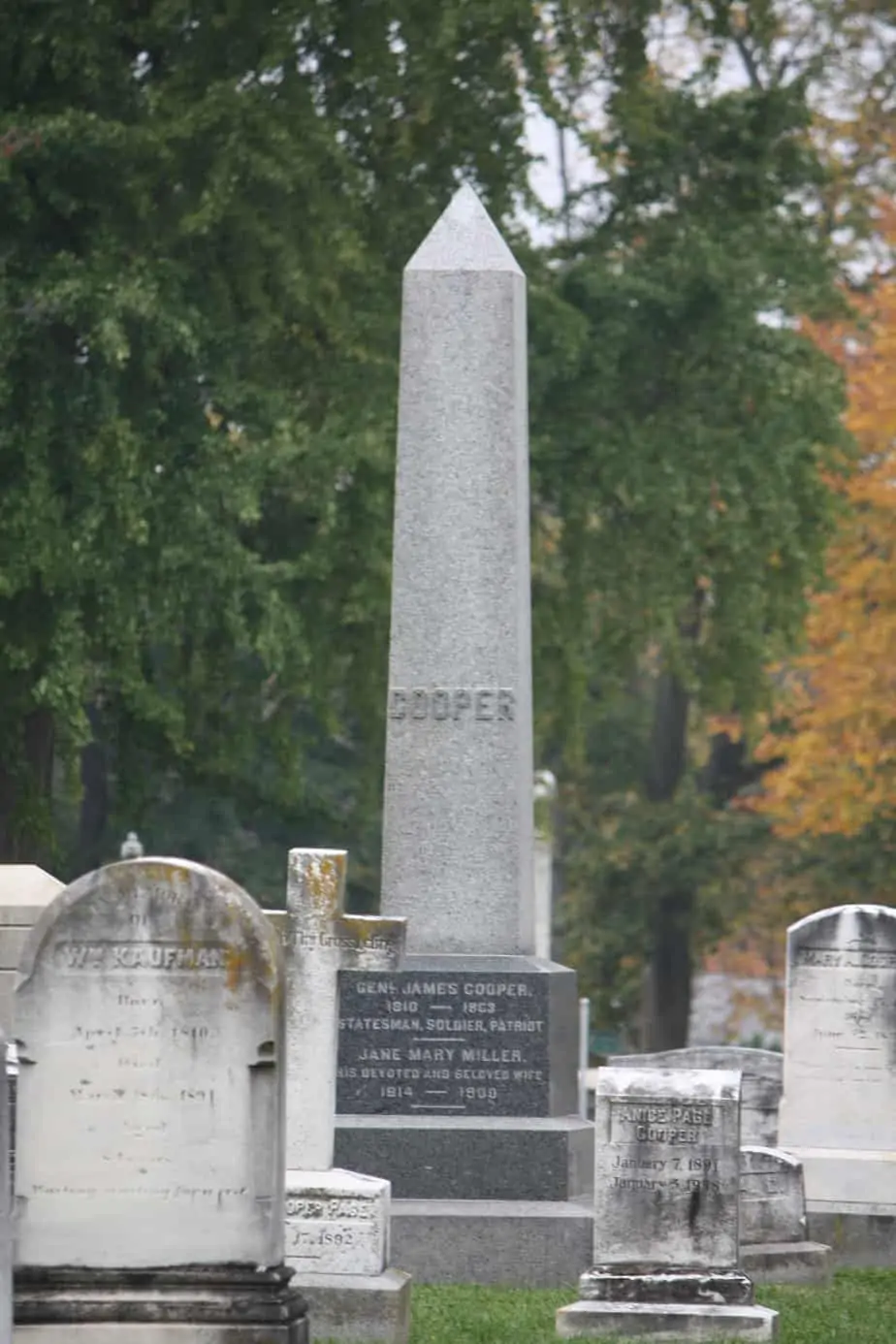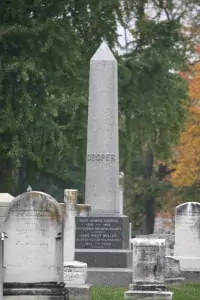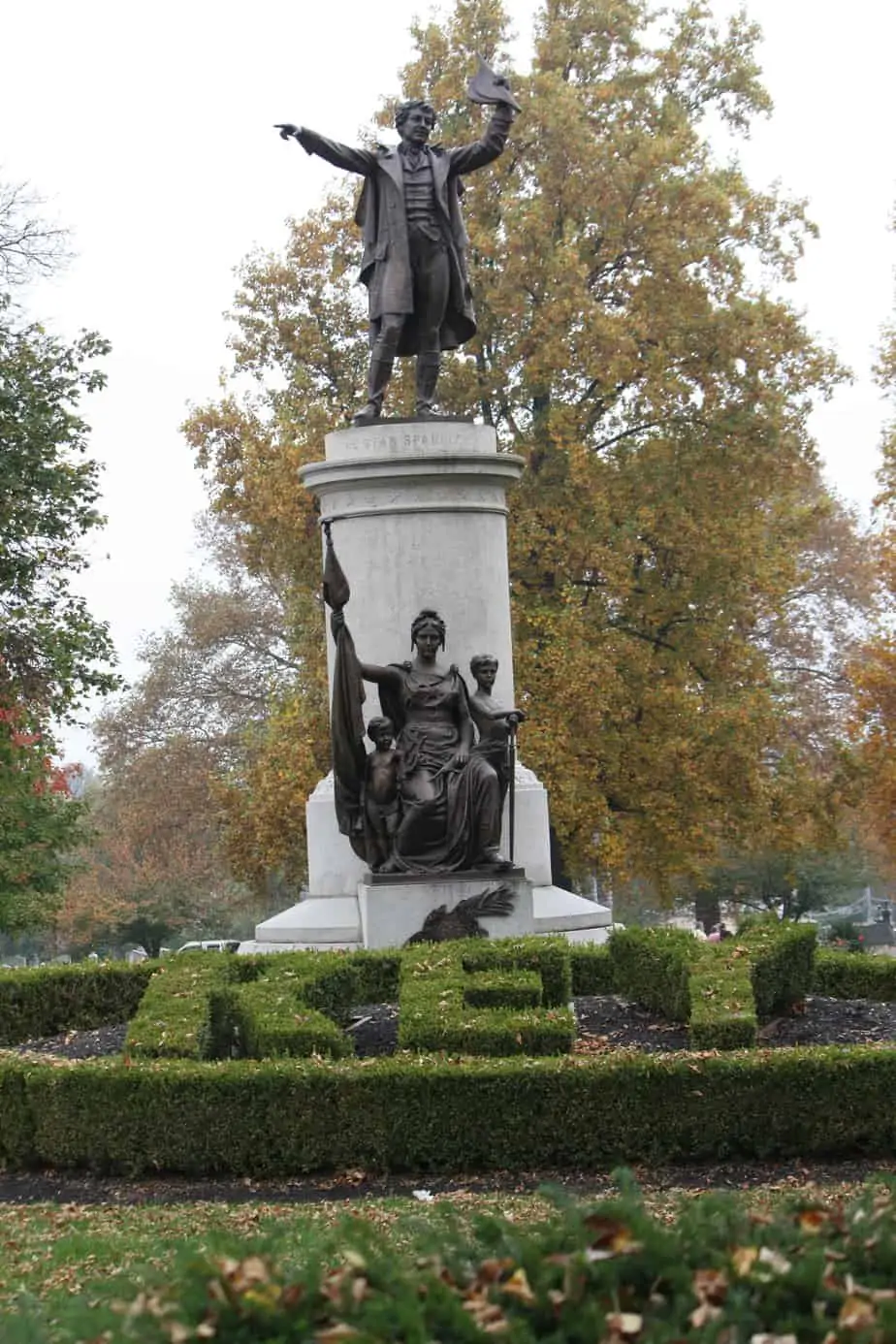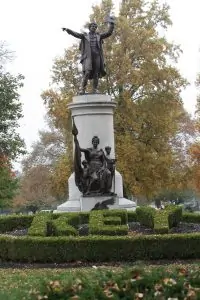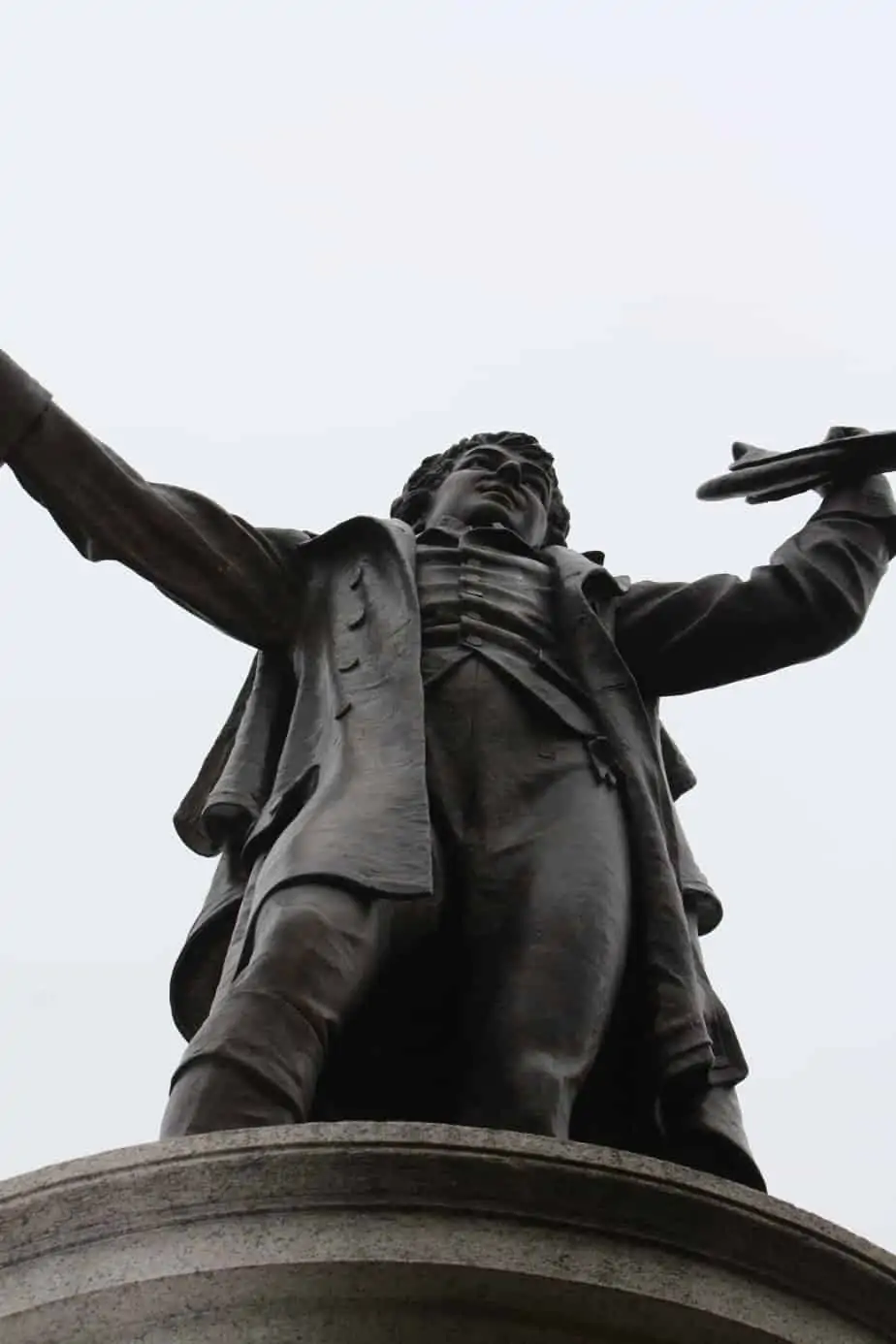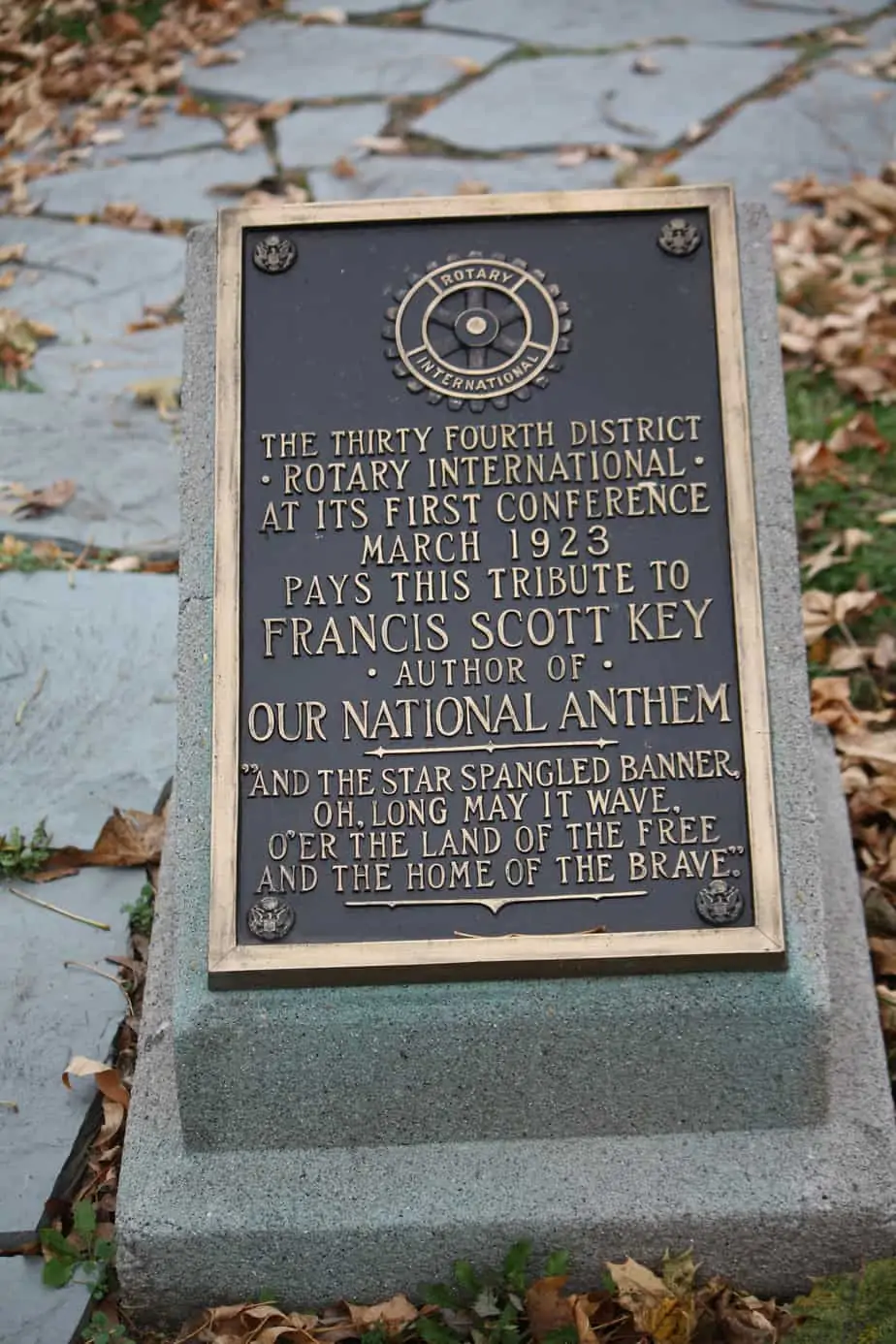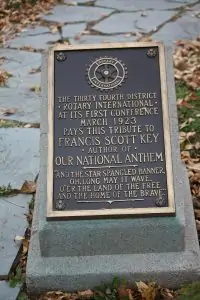 In addition, the back of the brochure states beautifully the following:
"Historic Mount Olivet Cemetery is considered one of the most beautiful and distinguished burial grounds.
Here in the peaceful equality rest distinguished patriots.
Men who wore the Blue and those who wore the Gray.
And thousands of others whose memory we cherish and to whom we can here so fittingly pay homage.
The Charter of Mount Olivet Cemetery was recorded among the Land Records on October 4th, 1852.
The first interment, that of Mrs. Ann Crawford, was on May 28, 1854.
Today, in excess of 38,000 graves are occupied.
On the brow of a hill overlooking the clustered spires of Frederick-Town, there stands a garden spot of peace and beauty.
It is Mount Olivet, where all that is mortal of many of the nation's patriots.
These patriots slumber peacefully amid others of God's children from throughout the area.
It is Maryland's Cemetery Beautiful".
A sense of peace fell over us as we completed our visit
Obviously, Terri and I both felt a sense of peace while touring the cemetery.
Certainly, we couldn't help but think about all of the lives that lived before us and the accomplishments they made.
As we were in awe of the beauty and serenity of the grounds, we passed a funeral that was taking place.
Clearly, we thought to ourselves, one day each and every one of us will be memorialized in our own special way.
In conclusion, if you have never toured this cemetery, we encourage you to do so.
It will give you a new appreciation of our town of Frederick and the history that it so carefully preserves.
Lastly, I leave you with more beautiful photos from a gorgeous fall day spent at Mount Olivet Cemetery.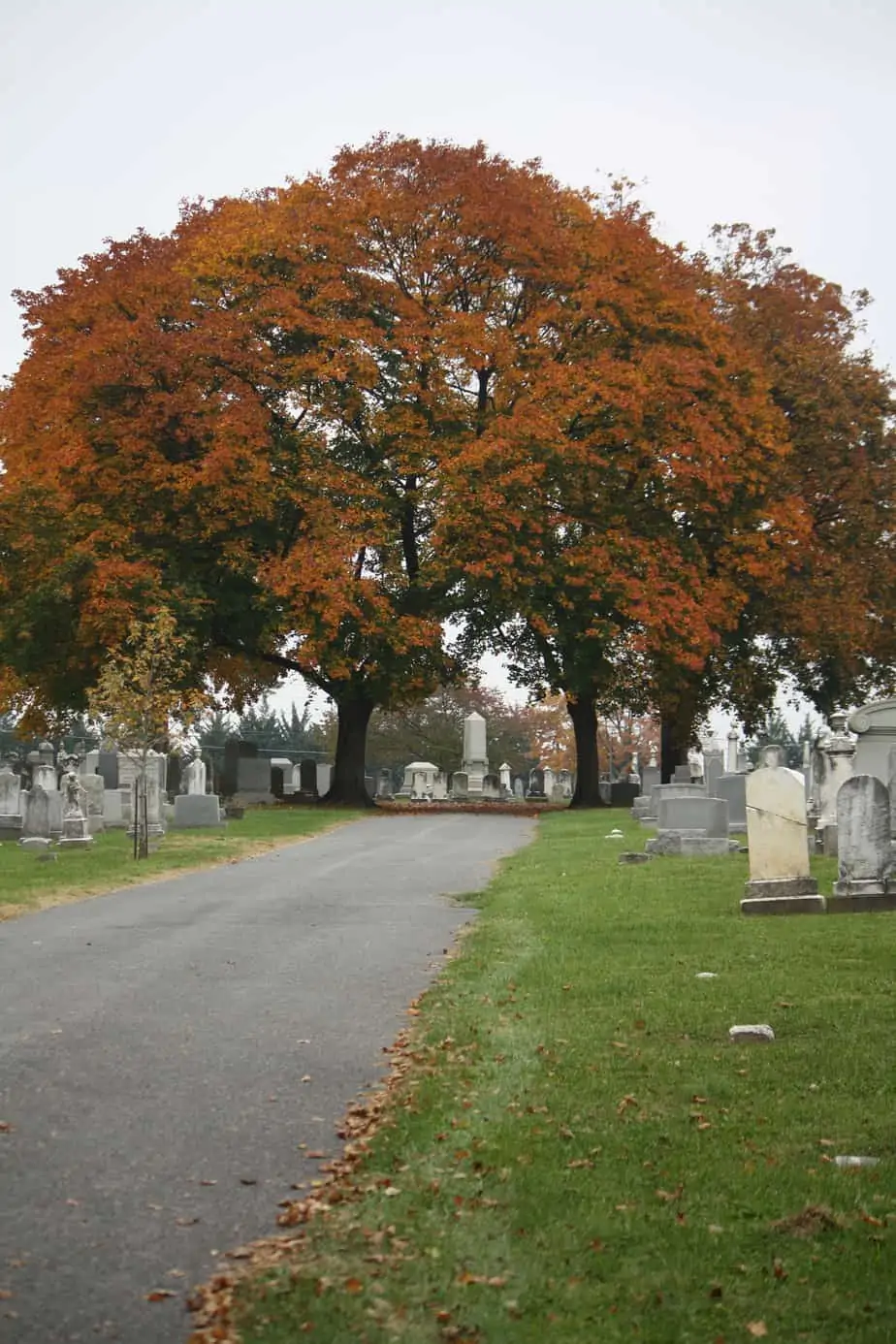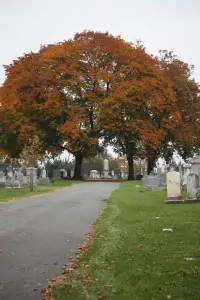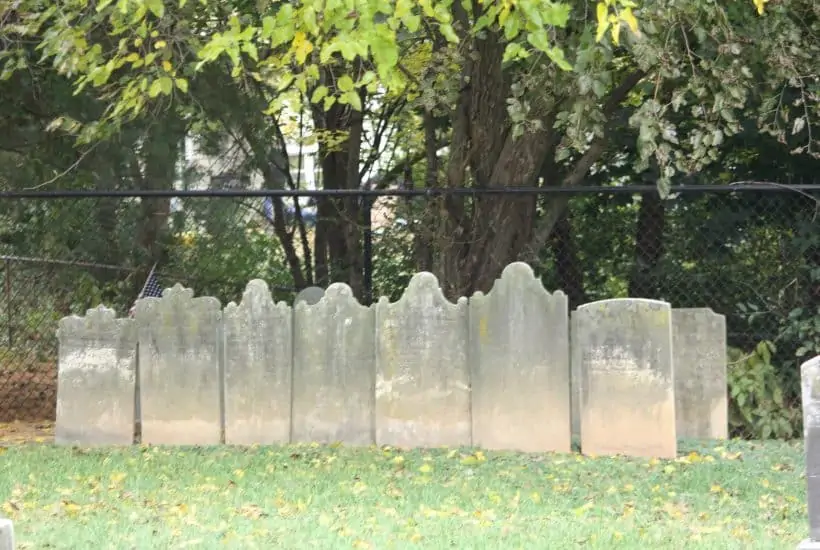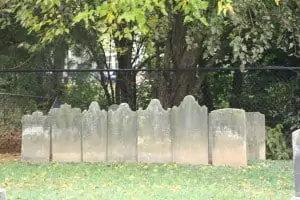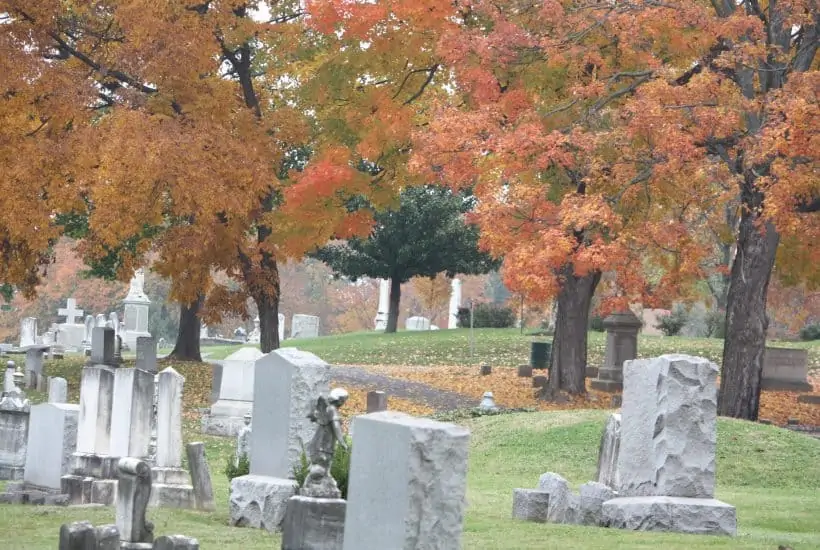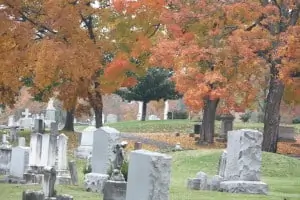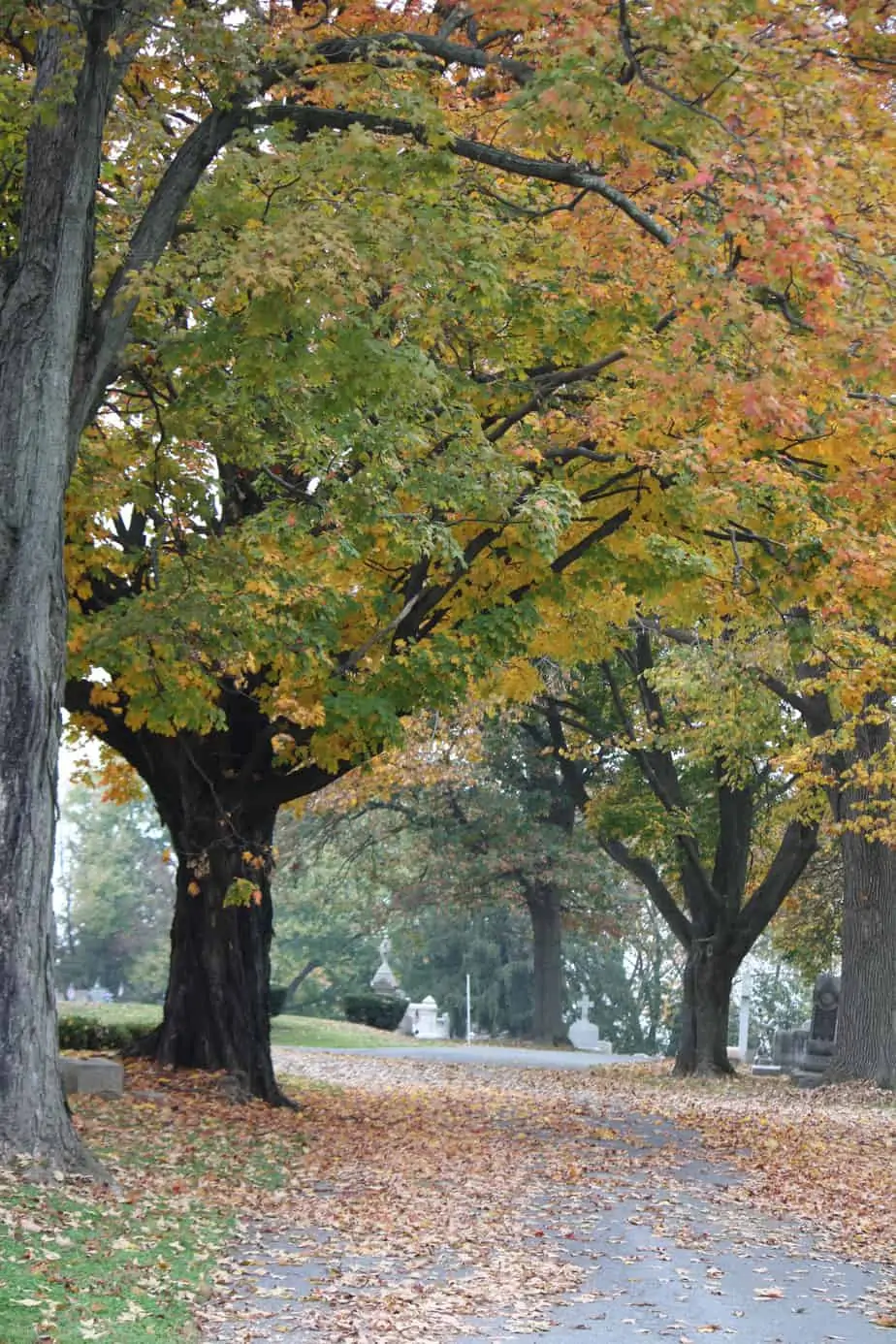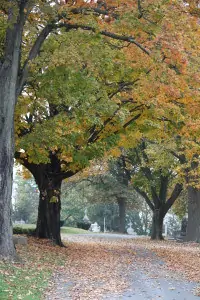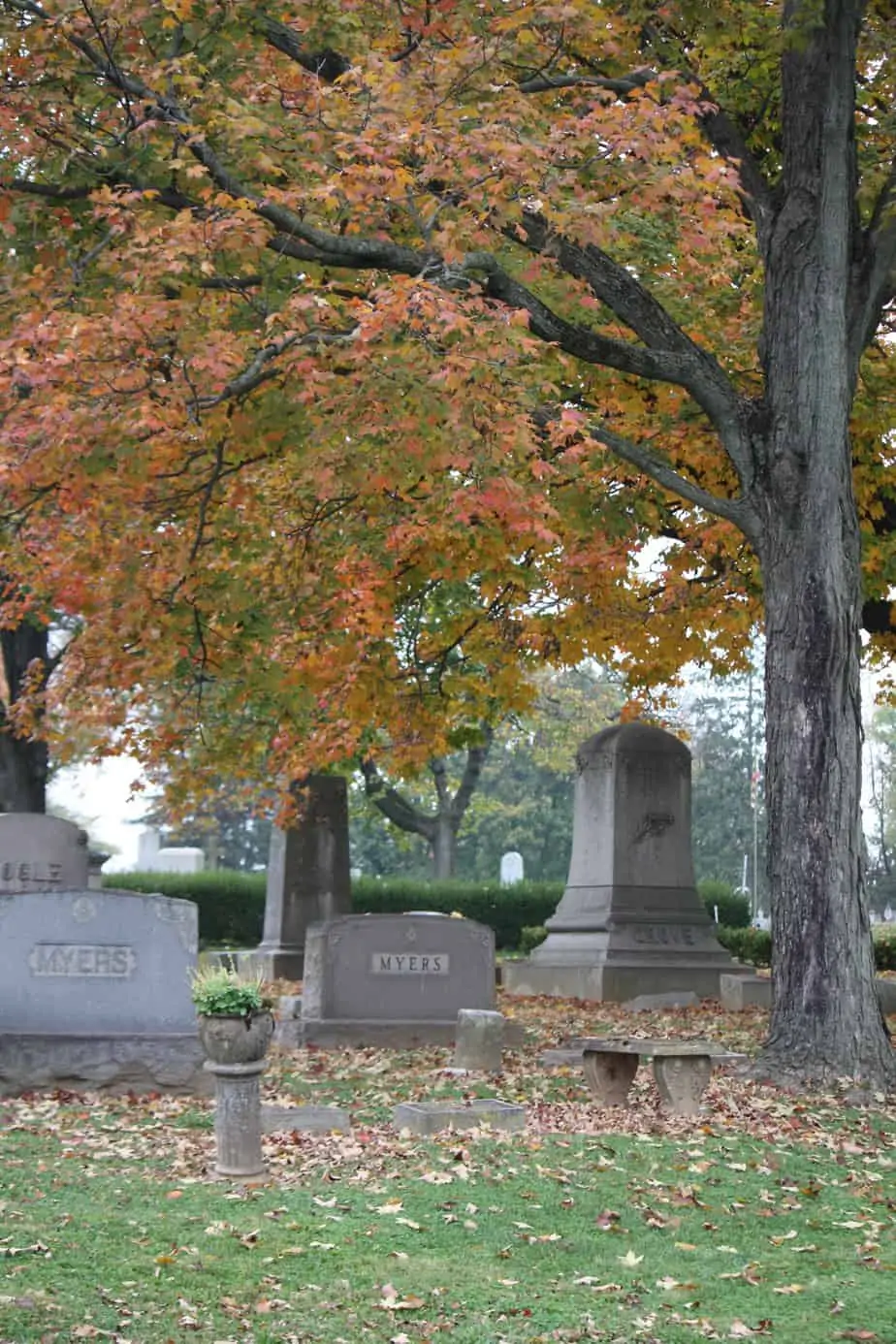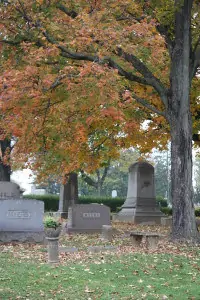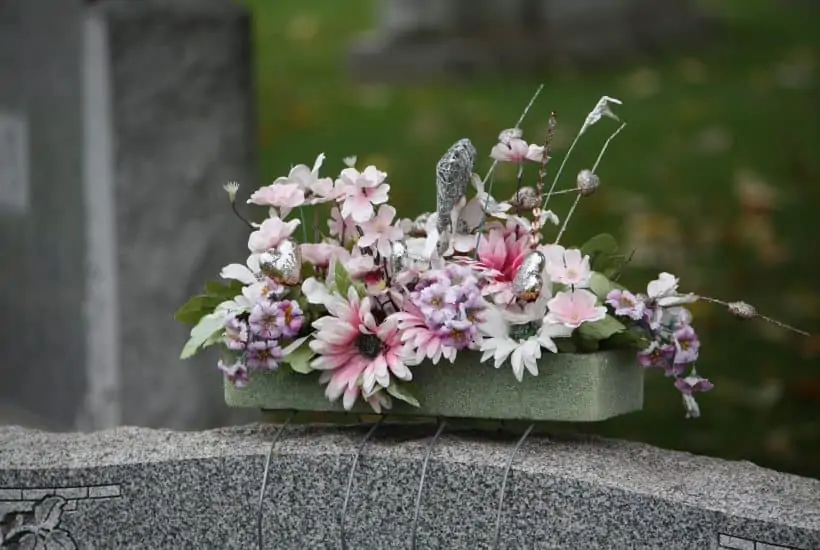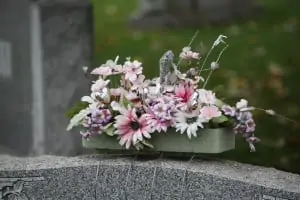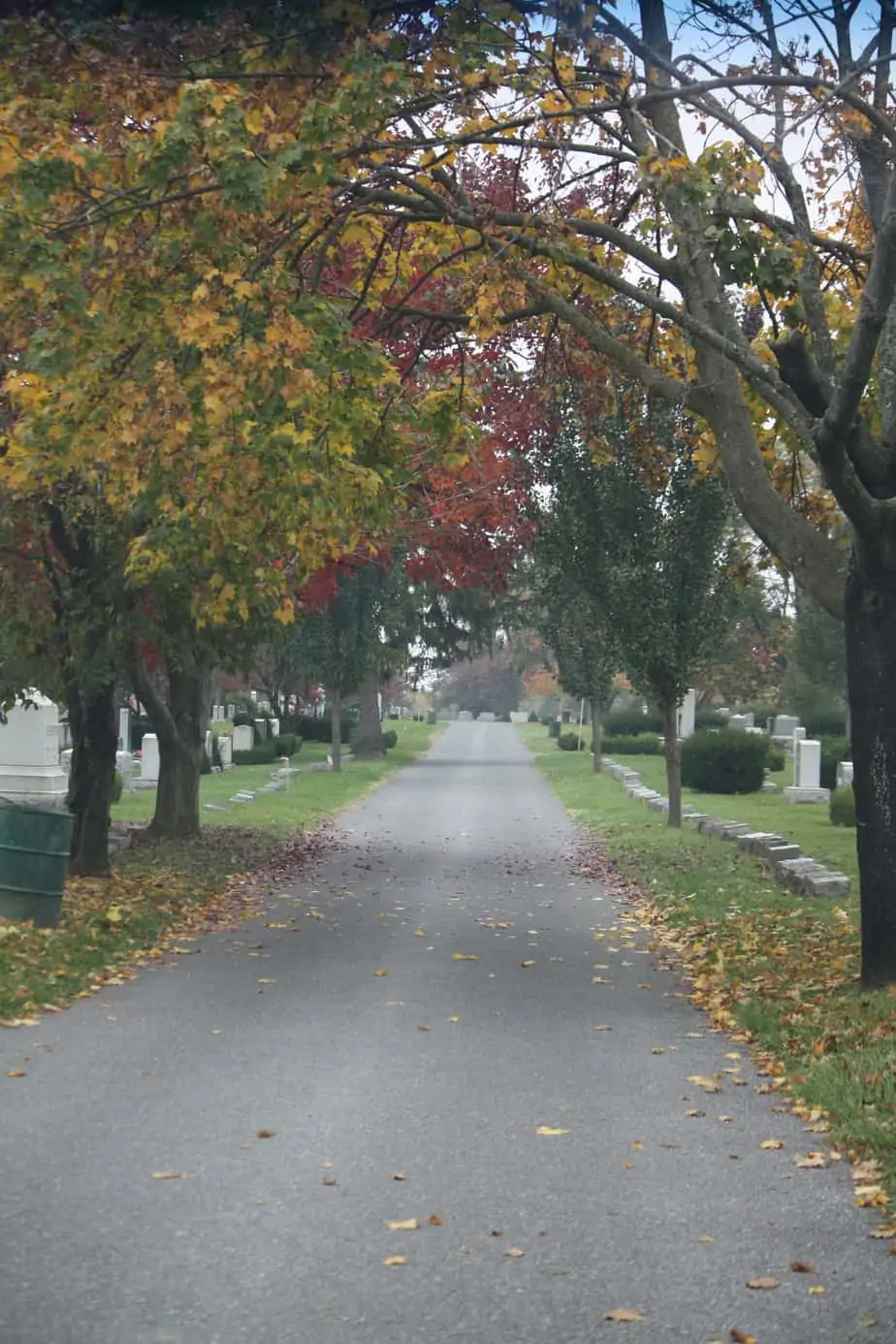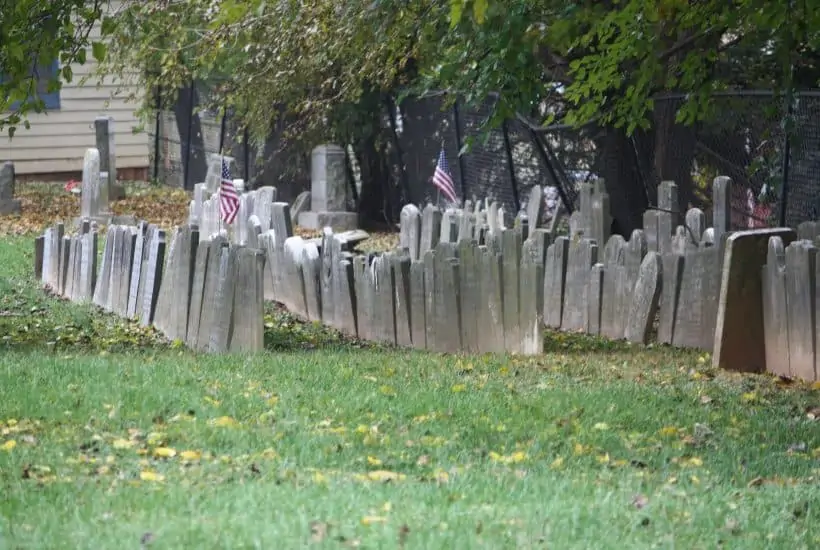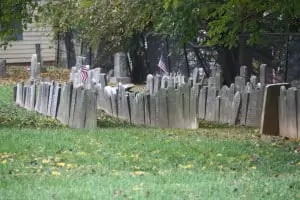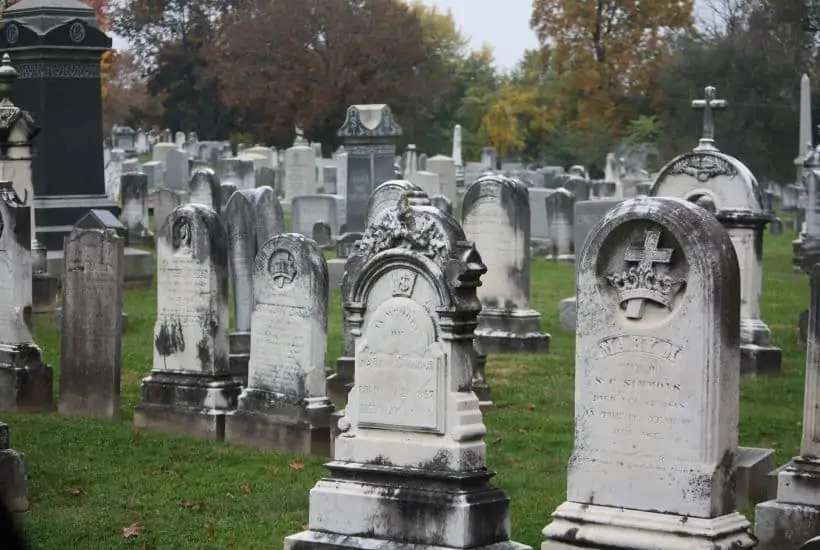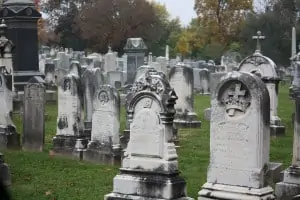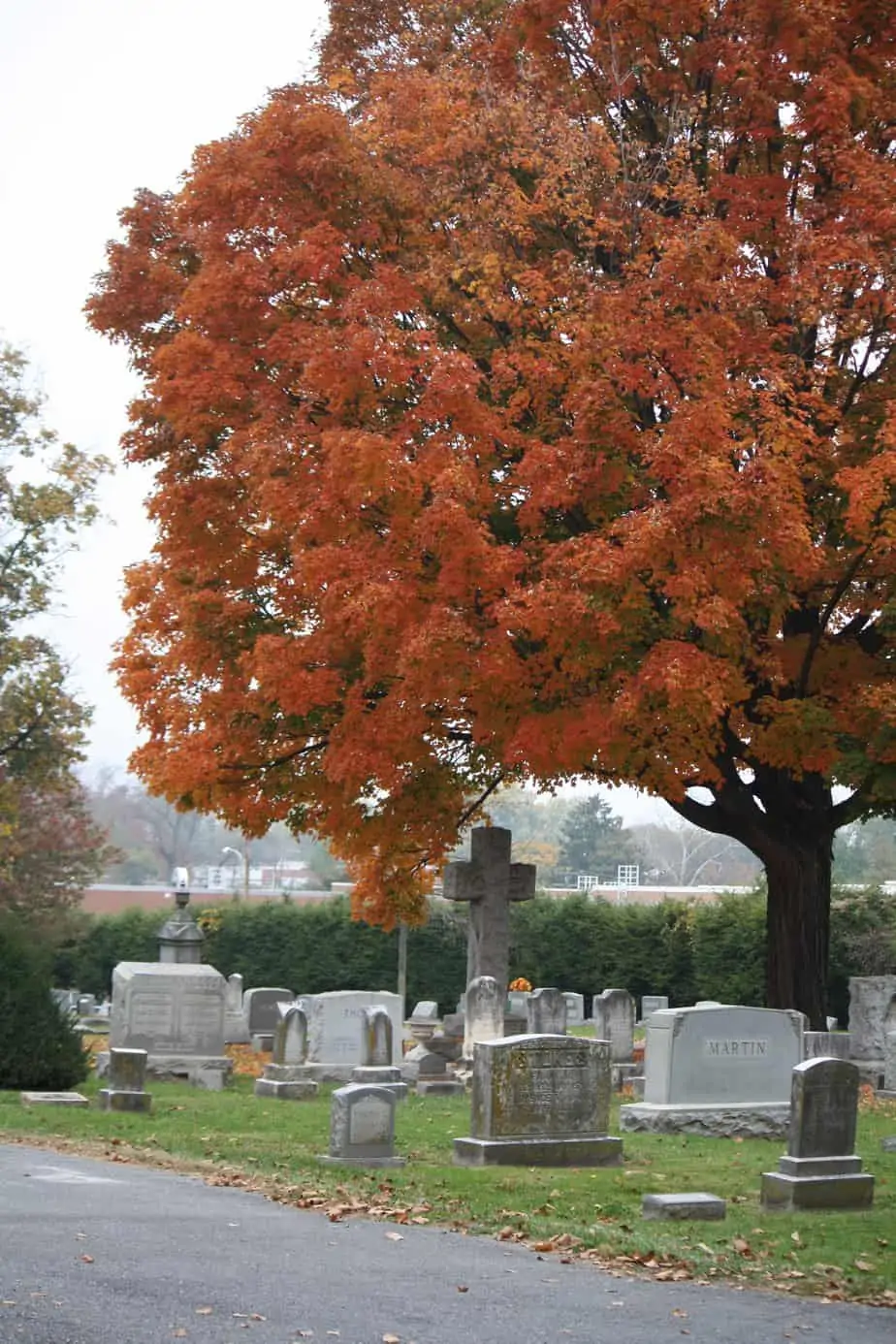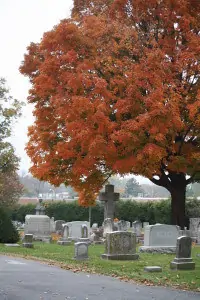 Finally, for more posts on the history of Frederick County, Md, click on over to:
Buckeystown, Md: Something for Everyone!
Urbana, Md – An Ecclectic Town!