Brunswick Family Campground is located right here in Frederick County nestled alongside the Potomac River.
It's a super family-friendly campsite to setup camp, build a fire, do some fishing, and just relax in nature.
Brunswick Family Campground
First, a little background on how we stumbled upon this great campground.
My husband has been talking about wanting to get a motorcycle.
Of course, my response was, "Is that really a priority in our budget?"
Then, he proceeds to tell me that if he were to quit using chewing tobacco, the money that he spends on that could be put toward a monthly payment for a motorcycle.
Well, we aren't getting any younger, and I am not one to squash someone's dreams and aspirations.
So, I hesitantly agreed that we could consider this idea.
During his exploration into researching which type of motorcycle he would like to buy (Harley Davidson, Indian, etc.), my husband had an epiphany.
He thought about how our two sons are growing up before our eyes.
Before we know it, our kids would rather be caught dead than spend time with us.
Let's Get a Camper!
Meanwhile, my sister Pam and her husband bought a pop-up camper and had been camping one or two times in it with their son.
My husband's new idea was born – let's get a camper!
Hmmm, the thing is – I am not much of a camping kind of girl!
Put it this way, my nickname isn't queenie for nothin'.
I tend to be, how do you say, a little diva-ish?
So, the idea of roughin' it away from civilization for a few days just didn't sound like a whole lotta fun to me!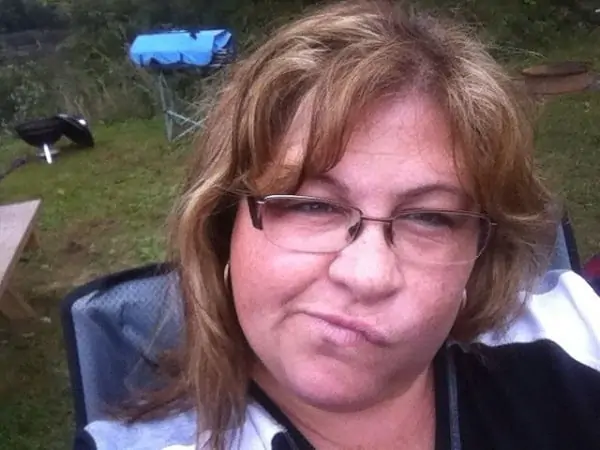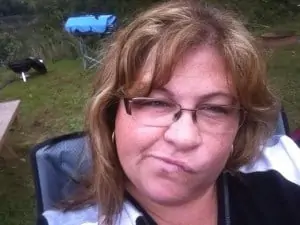 My Requirements: A Toilet, Air Conditioning, And A Shower
My husband (and Pam, too, for that matter) began their campaign to convince me that this had to happen.
I knew it was coming from a good place, so I wasn't closed to the idea.
My sons also jumped on the bandwagon and pleaded for us to get a camper.
My husband is a very sweet guy!
And we've been married long enough that he already knew what the criteria had to be in order for me to be happy in a camper (happy camper – get it?).
I really don't need that much, but there are three things that make me REALLY happy:
Air conditioning in hot weather
A toilet in the same place that I am staying (not one that I need to hop on a bike in the middle of the night to get to!)
A shower!
After doing some online research, we came to the conclusion that a travel trailer would be ideal.
Long story short, after comparing prices and looking at a few campers, we found our camper on Craigslist!
Turns out we only had to travel about 10 minutes to look at it – it's perfect!
We got a really good deal and it has everything that we really need.
Mind you, if we hit the lottery we would get all the bells and whistles, but this camper fit the bill.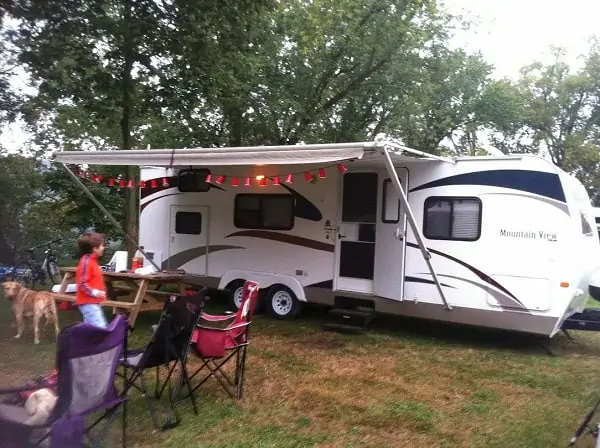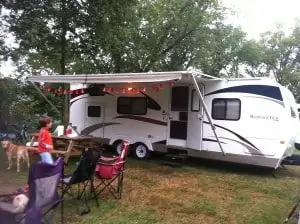 Camping Ideas, Recipes, & Checklists
Now, whether you are an experienced camper or a novice like we are, you know that camping is it's own entity.
For us – a whole new world.
I am so excited to learn all about it, and to make the absolute best of it!
My first endeavor?
Surf on Pinterest for camping ideas – recipes, packing checklists, storage ideas, etc.
As usual, there are a ton of ideas on Pinterest!
I found an interesting recipe for cooking cinnamon rolls over the campfire.
Put each Pillsbury cinnamon roll in a hollowed out orange peel half and top it with the other hollowed out half, and cook til done.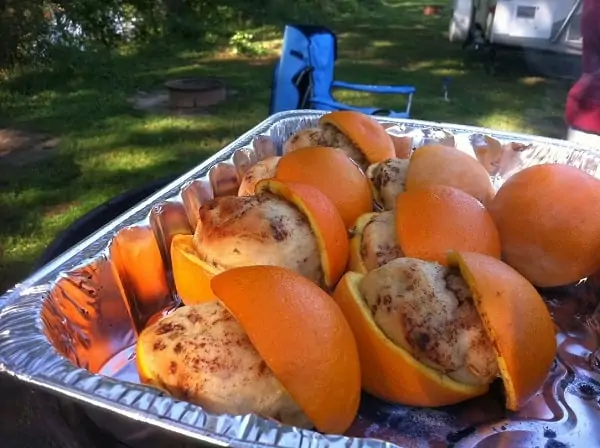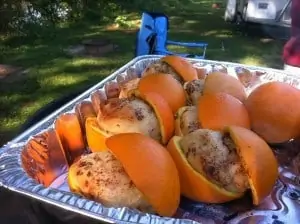 Brunswick Family Campground Was Our Very First Camping Experience
So this is where the Brunswick Family Campground comes into the story.
My husband decided he wanted our first camping trip to be kind of a trial run – he wanted it to be as local as possible and just one or two nights.
The Brunswick Family Campground was the perfect place for our maiden voyage!
The beauty of choosing this campground is that it is only a 20 minute drive from where we live!
It's situated right between the Potomac River and the C&O Canal!
The towpath literally runs right beside the campground, so you can take a bike ride or a walk down the towpath easily from the campground.
How cool is that?
They have 100 sites – RV sites and tent sites.
For the RV sites, we had electric hook-up, water hook-up and a septic disposal area (ew).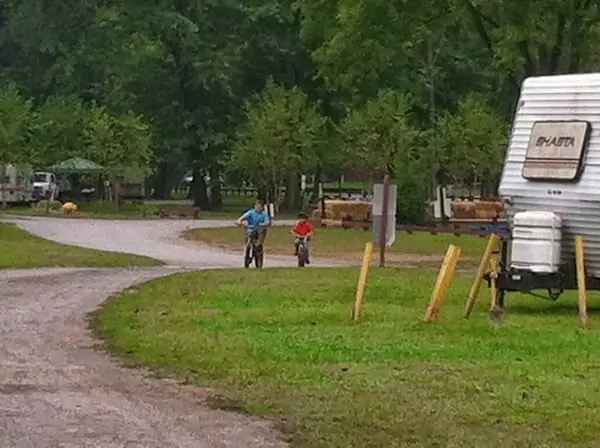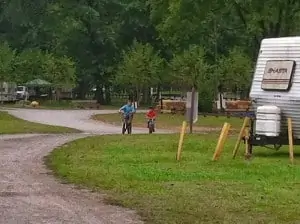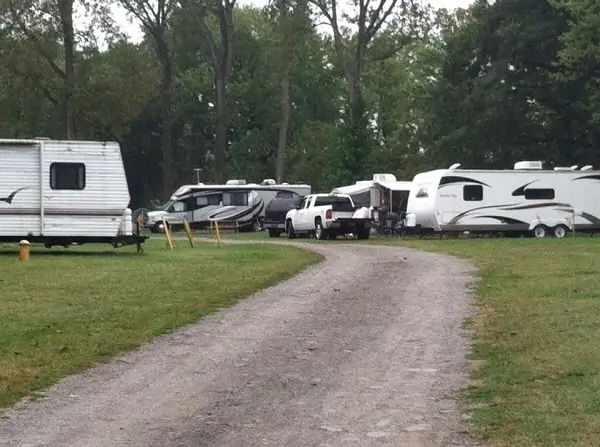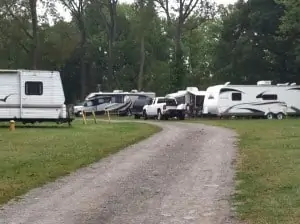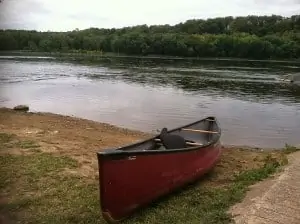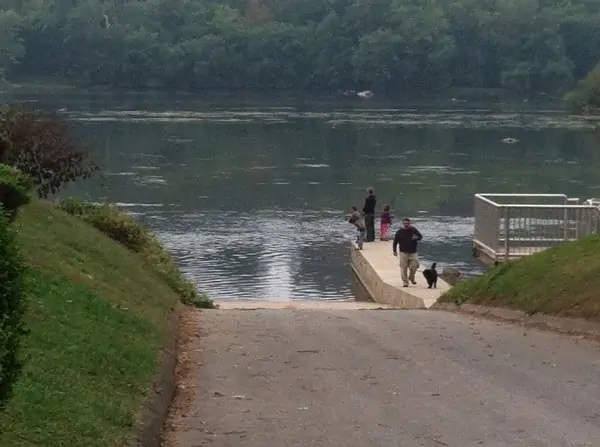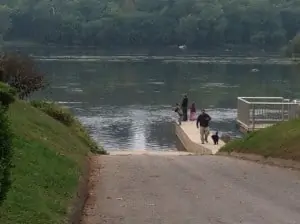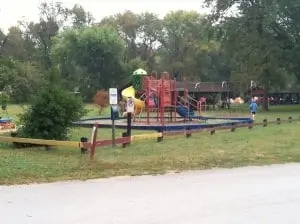 Activities at Brunswick Family Campground
Since the Potomac River runs along the campground, there are lots of other activities as well.
There's fishing, of course, and even boat tours – a company called River and Trail Outfitters offers whitewater rafting, kayaking, canoeing, tubing and other activities!
We didn't take advantage of any boating, but the kids LOVED fishing at the boat ramp and even caught a huge catfish!
We had campfires as often as possible (they sell wood at the campground).
And, we rode bikes throughout the campground, took walks, and had friends visit and hang out.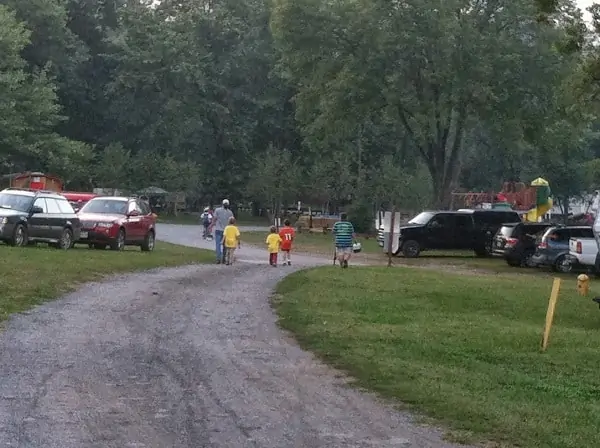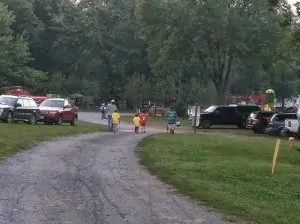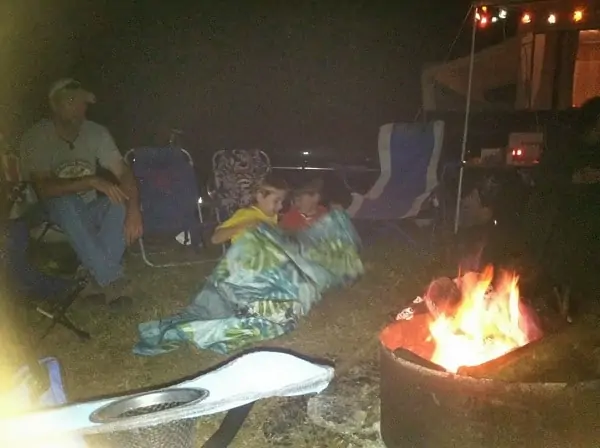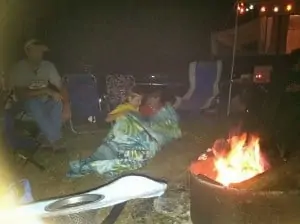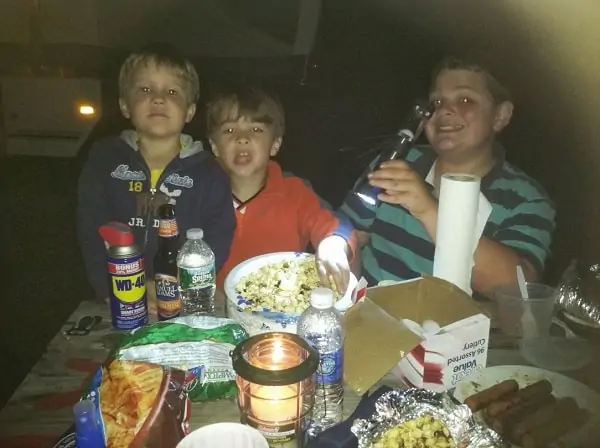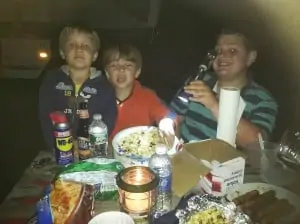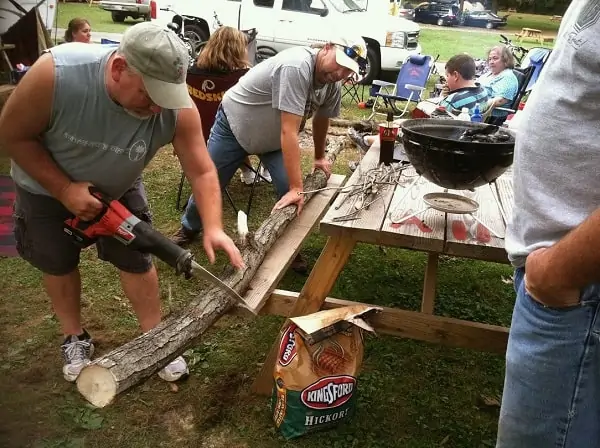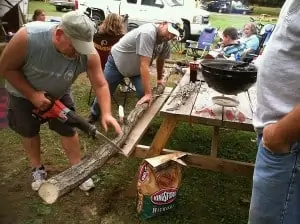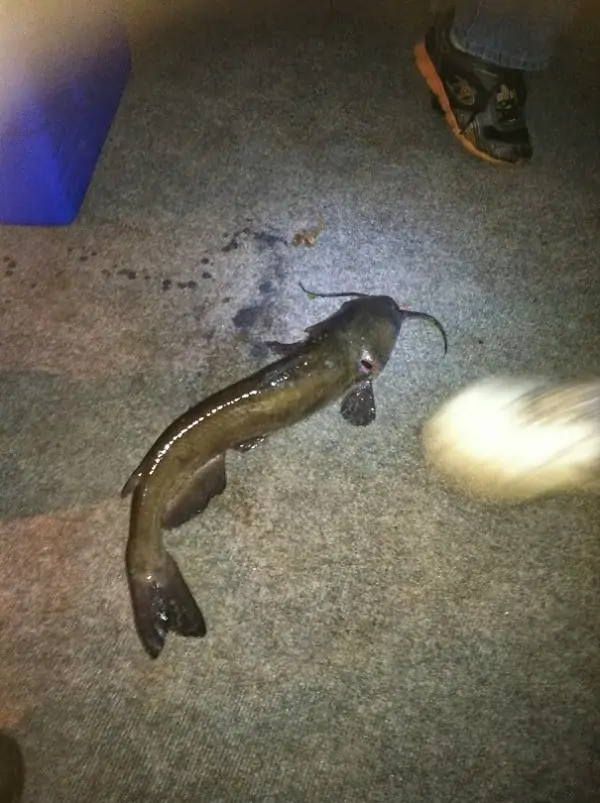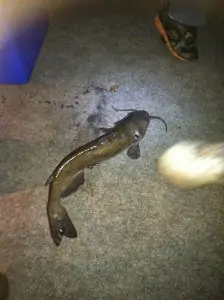 Although this camping trip was a ton of work, we had a blast!
Our maiden voyage was a success!
Now we know what to remember to bring next time:
A trash can for inside the camper
Paper plates
A kitchen sponge
And now, we've got some things stored in the camper that we won't have to pack up next time.
We also know how to hook everything up (well, my husband does :)), and hopefully it will become less work and even more fun for future trips!
I was a little hesitant to take the plunge to buy a camper, but now I'm so thankful for my husband's idea.
My kids were outside for most of the weekend (vs playing video games inside) and we spent good quality time with them!
My hope is that we are making forever-memories 🙂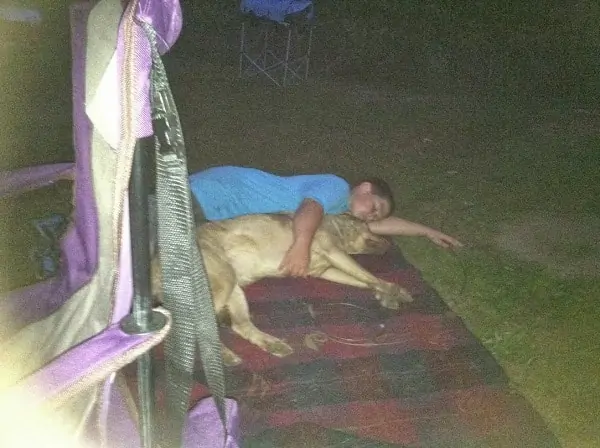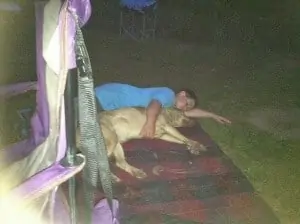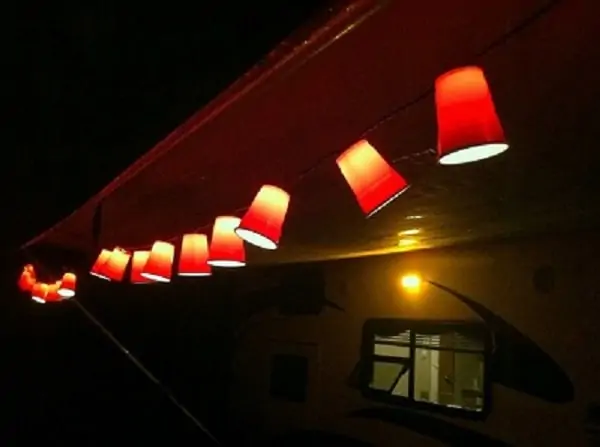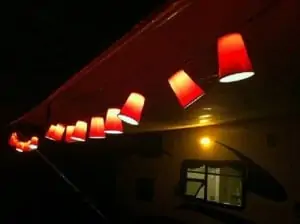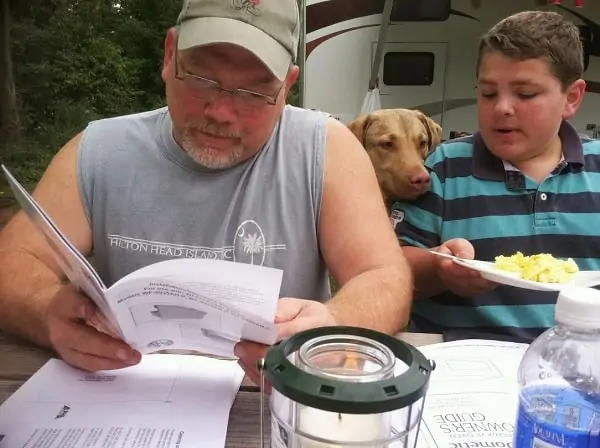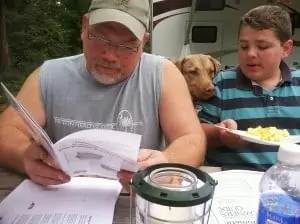 For more of our adventures camping, click on over to:
What To Bring Camping: 7 Essentials For Your Next Camp-Out
Massey's Landing: 10 Reasons To Stay At This Luxury Campground