Living in Frederick County Maryland, we so lucky to have the Hip & Historic Downtown area as well as the scenic rolling acres of rural working farms, like Jumbo's Pumpkin Patch.
During the Fall season, Jumbo's Pumpkin Patch comes alive with hayrides, a corn maze, a petting zoo, pony rides, snacks, a general store, & crafts.
Jumbo's Pumpkin Patch
Although pumpkins are their main attraction, there are so many other reasons to visit Jumbo's during their season, which runs from late September through October 31st.
Jumbo's Has Been One Of Our Family's Favorite Pumpkin Patches
Every fall since my son was born, we have visited a few of Frederick County's pumpkin patches as our annual get-pumpkins-to-carve-for-Halloween tradition.
However, after making the decision to try out Jumbo's Pumpkin Patch in Middletown, Maryland early on, it has been our family's pumpkin patch of choice ever since.
Notably, in 2016, Jumbo's Pumpkin Patch was given the title as one of the best pumpkin patches in the U.S. by MSN.
So we figured, why mess with a good thing?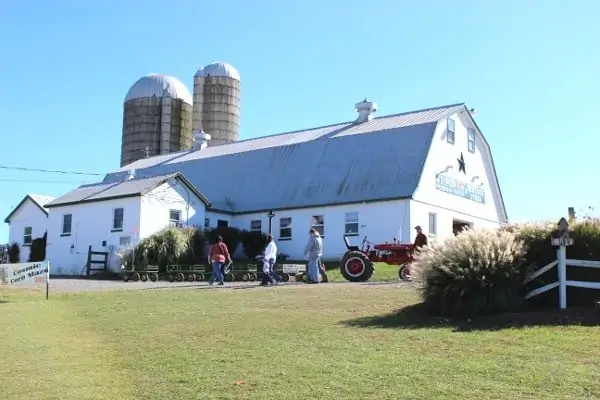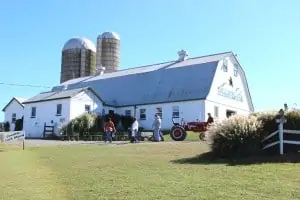 Why Jumbo's Pumpkin Patch?
We have stuck with Jumbo's year after year because of the gorgeous views.
Also, it isn't expensive to visit, as there is no entrance fee during the week, Monday through Friday and no fee for the Friday hayrides.
In addition, we've never experienced it to be too overly crowded whenever we have visited.
If you're looking to pet some cute animals, let your kids play on the playground, take a tractor ride out to the pumpkin patch and their 20 acre corn maze, Jumbo's is the place for you!
Note that the corn maze is open Friday through Sunday but not on other weekdays.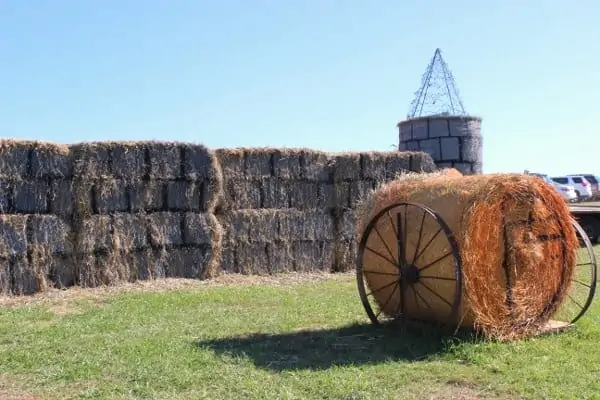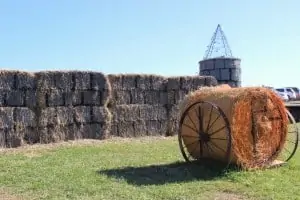 About Jumbo's Pumpkin Patch
Jumbo's is located on a 131 acre farm that was purchased by the Huffer family back in 1870.
It began in 1994 with a roadside wagon and 1 1/2 acres of pumpkins.
Now, they have 20 acres of pick-your-own pumpkins.
Hayrides to the pumpkin patch are free every Friday through Sunday.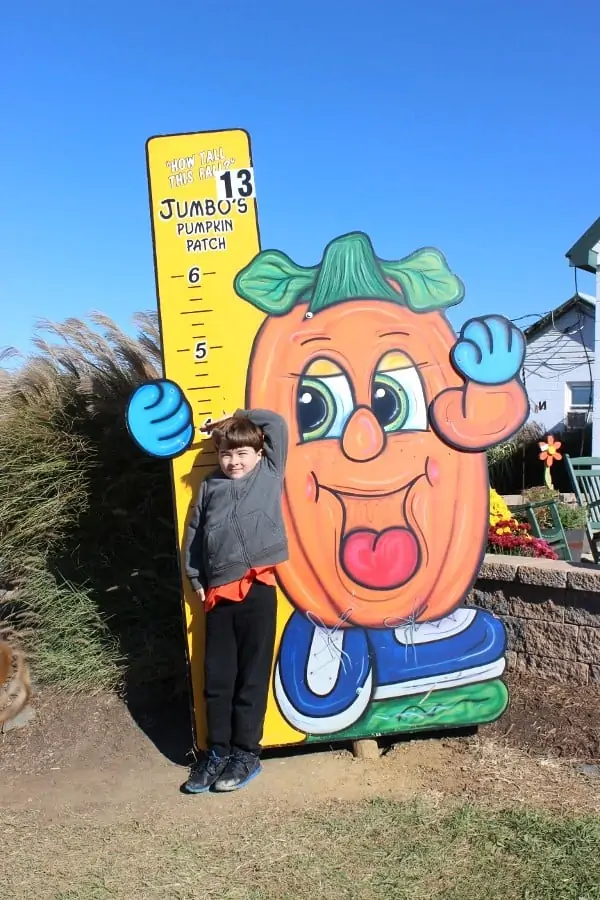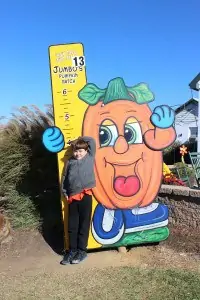 Parties
You can hold birthday parties & patch parties at Jumbo's too!
While we were there last, there was a birthday party going on in their pavilion near the playground.
The party had it's own tractor ride out to the pumpkin patch.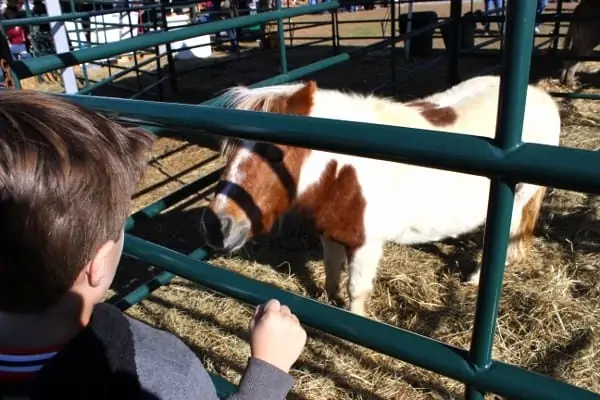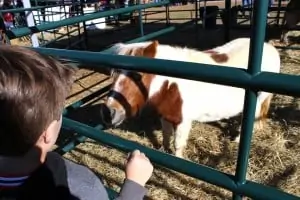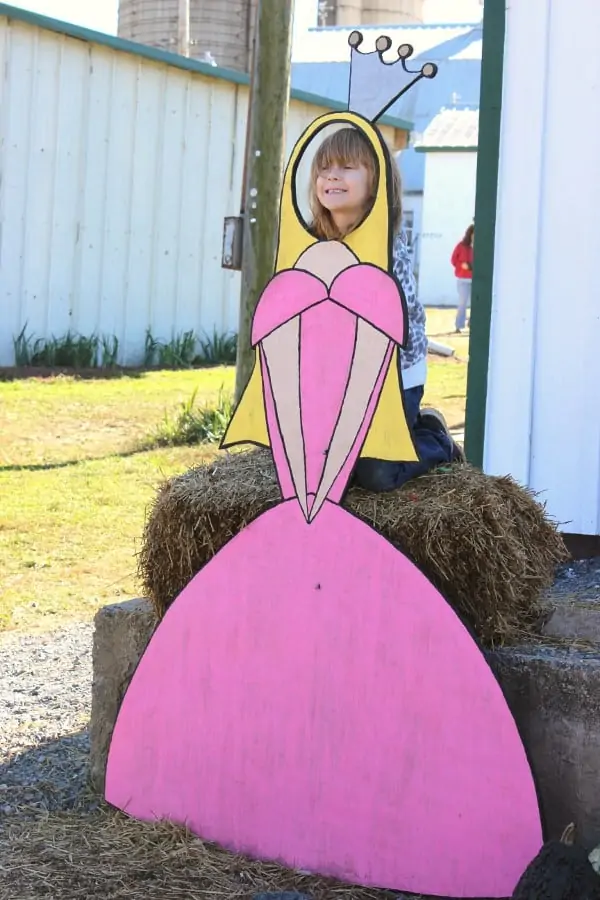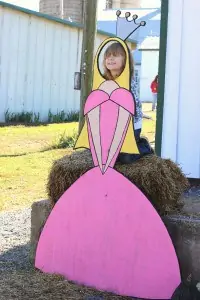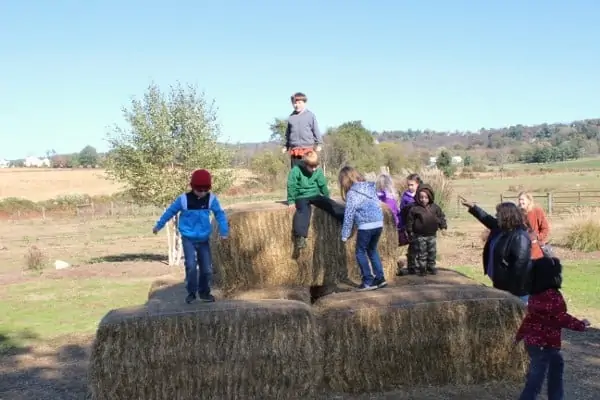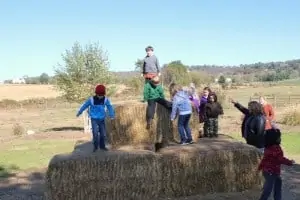 Corn Maze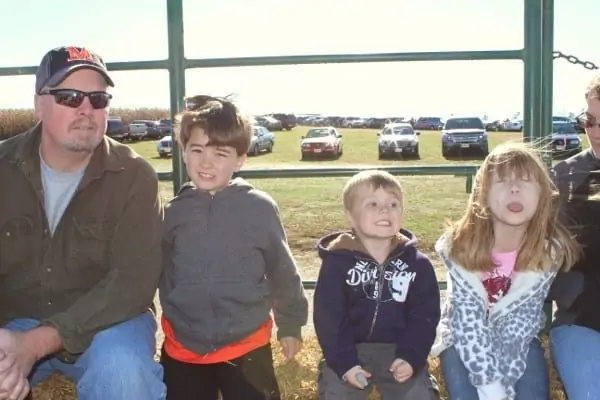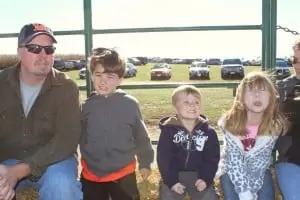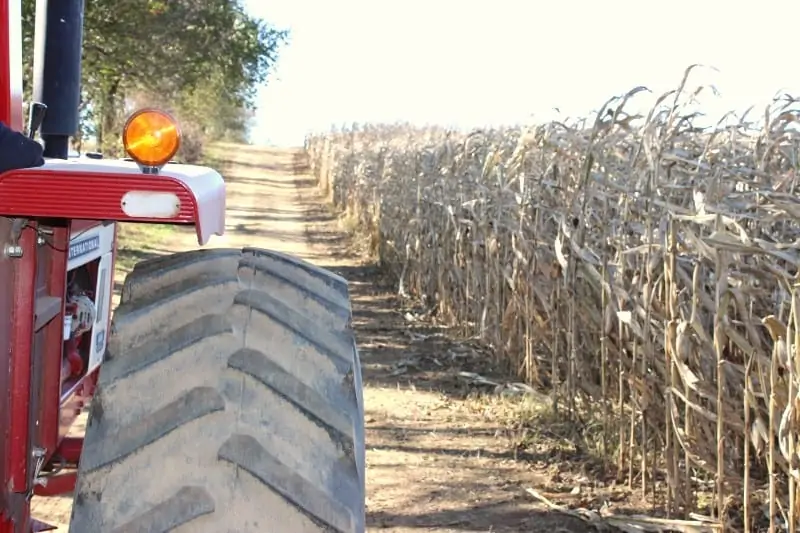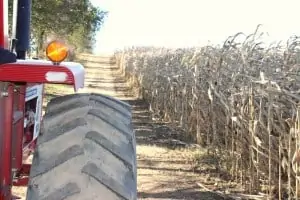 Admission to the themed corn maze is just $7.
This year's theme is Treasure Trails which goes along with their Golden Pumpkin Hunt.
Pumpkin Patch
They hide pumpkins or gourds painted gold in the patch and if you find one, you get $20 off your pumpkin purchase.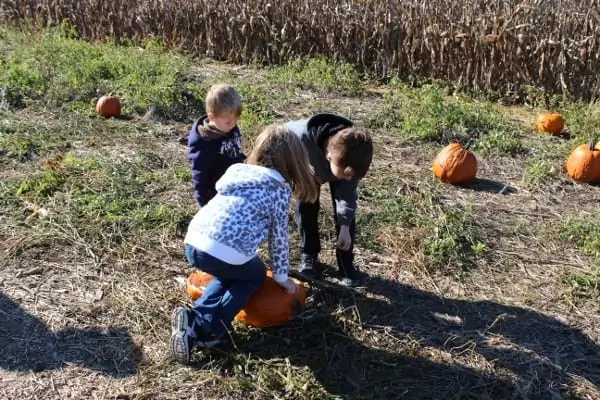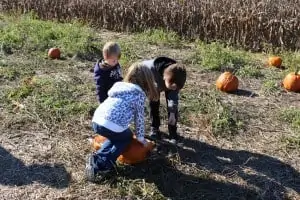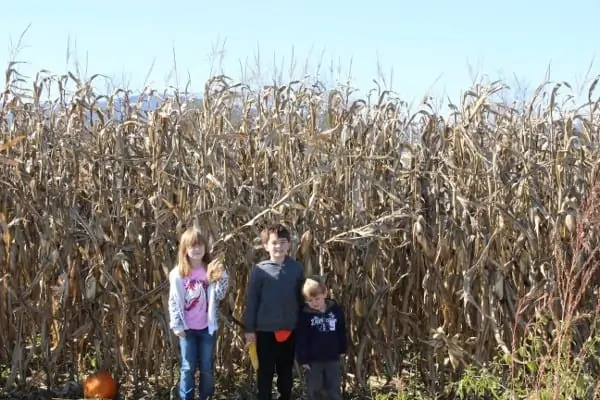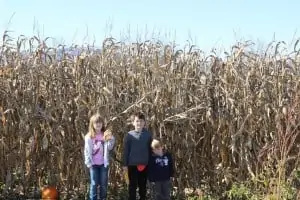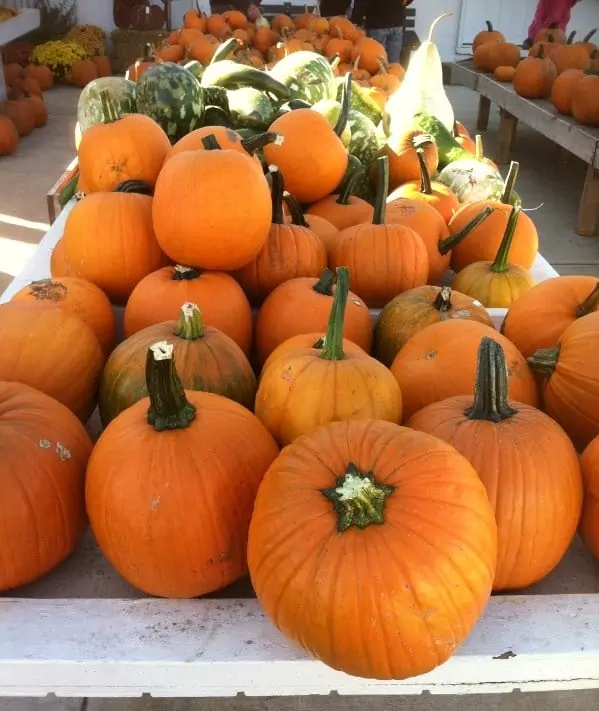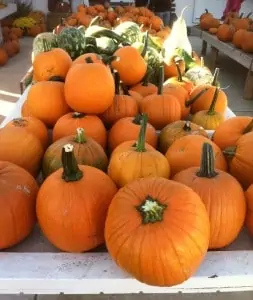 Once you pick the perfect pumpkins, you can hitch a ride back on one of the hayrides back to the barn.
At the barn is where you pay for your pumpkins and can even pick up a few more that have been already picked.
They have wagons you can borrow to carry your pumpkins out to your car.
The barn has an abundance of pre-picked pumpkins, gourds, mums, fall decor, and gifts.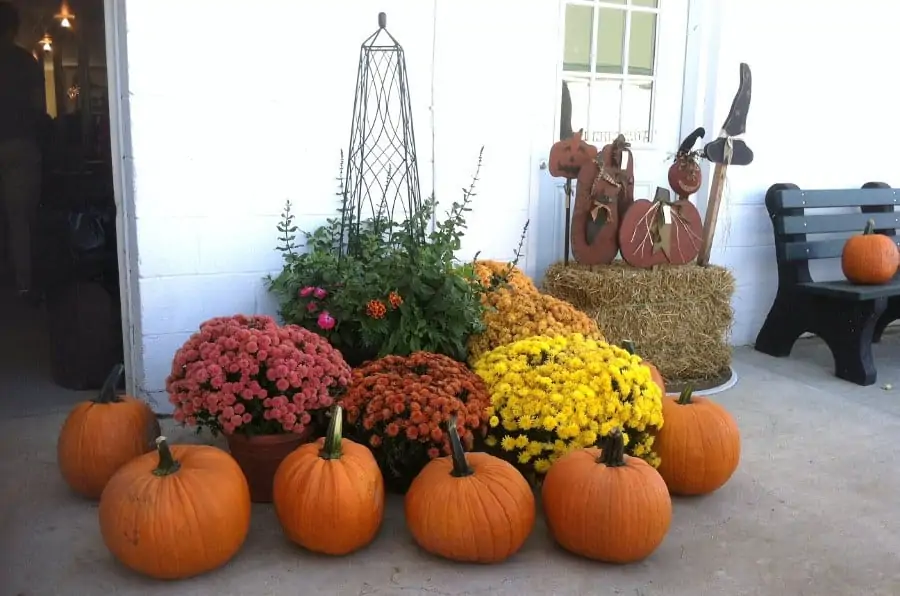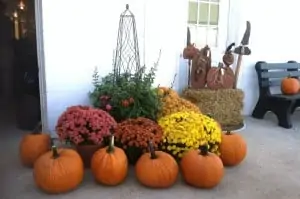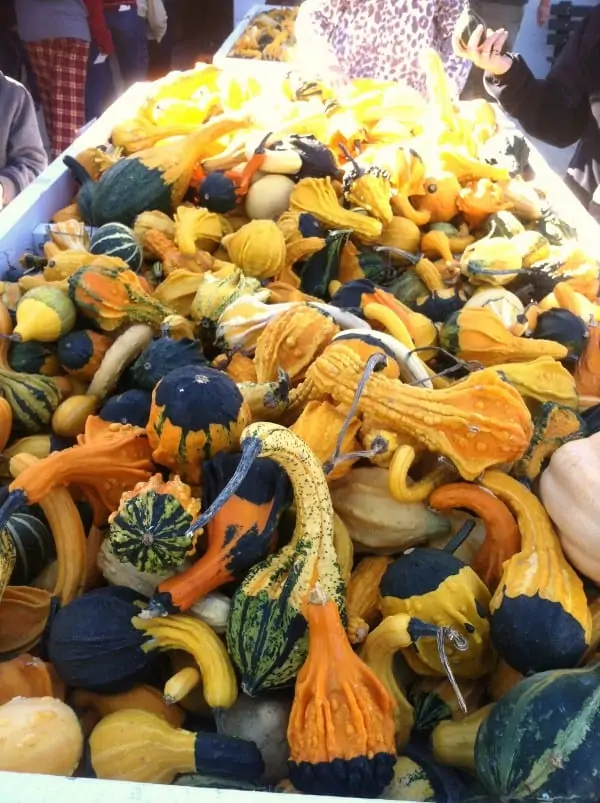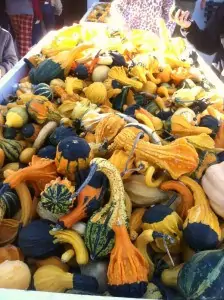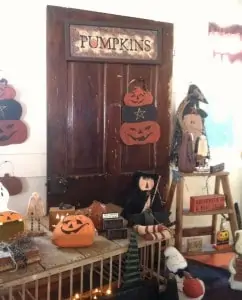 As usual, we always have a great time!
The kids absolutely love petting the animals, playing on the playground, and picking pumpkins from the pumpkin patch.
The adults love the relaxing tractor ride out to the pumpkin patch and the amazing scenery that Middletown Valley has to offer.
To see everything Jumbo's has to offer go to their website for more photos, descriptions, and pricing.
For more pumpkin fun, go to our posts on:
Pumpkin Chunkin & How To Host Your Own Event
Easy Pumpkin Dump Cake Recipe: Your Ultimate Fall Dessert
Roasted Pumpkin Seeds Recipe – 6 Weight Watchers Points Plus Value