Everedy Square & Shab Row Frederick Md is a quaint & charming shopping and dining district in historic Downtown Frederick.
Shops in Everedy Square & Shab Row Frederick Md are housed in beautifully maintained historic buildings spread over three blocks on East Street.
Everedy Square & Shab Row Frederick Md
The History of Everedy Square & Shab Row Frederick Md
The historic buildings of Everedy Square were once the home of the Everedy Company
It's claim to fame is the invention and manufacture of the successful Everedy Bottle Capper.
Remaining in business for 50 years, the Everedy Company produced a line of kitchenware which many households still use today.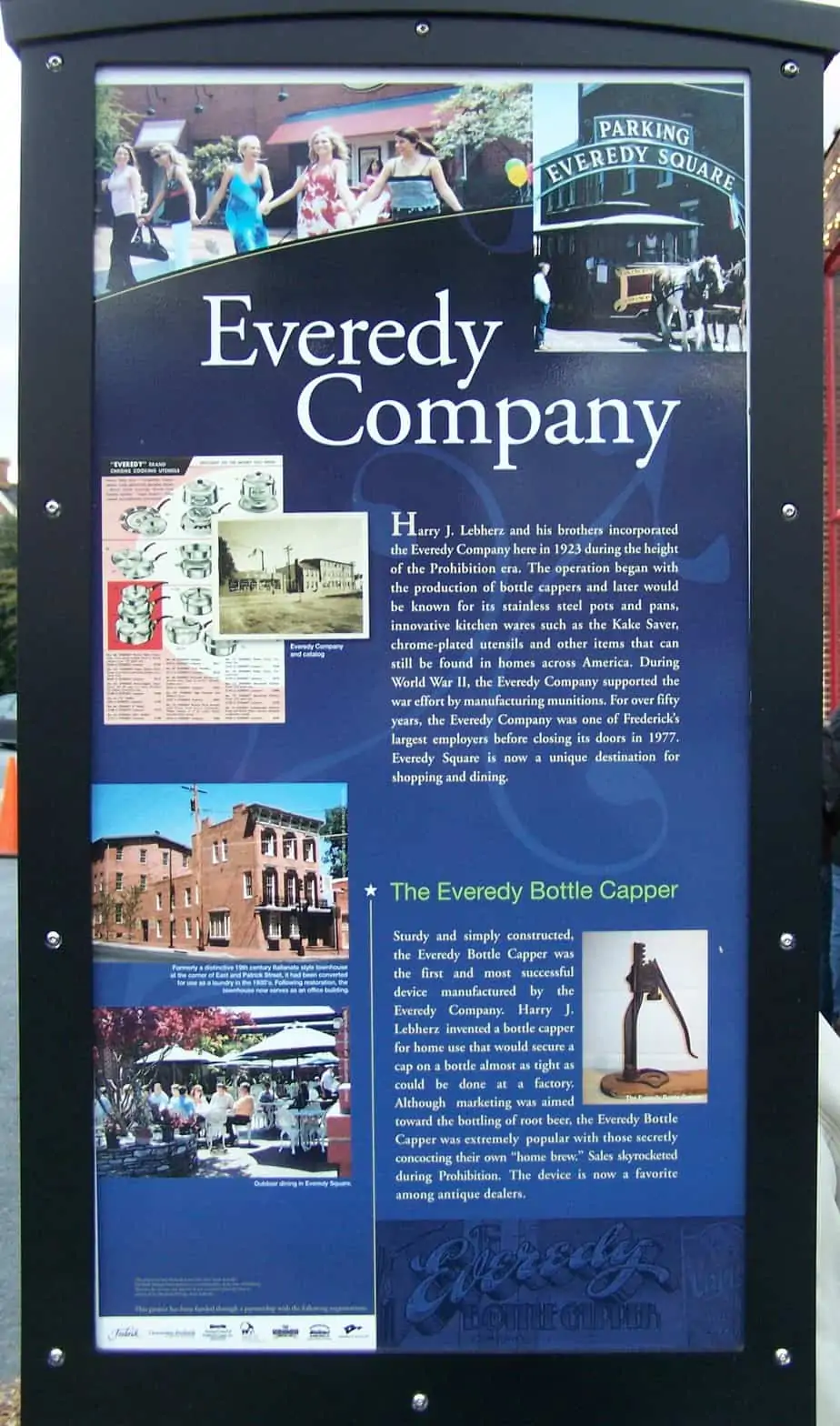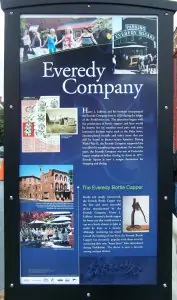 Also of interest, the shops on Shab Row are former homes to tinkers, wheelwrights and other artisans.
These artisans serviced the first stagecoaches that traveled west on The National Pike, which is now called US Route 40.
Over time, however, the Everedy Square & Shab Row area began to decline.
Thankfully, it was purchased and restored in the 70's & 80's by Frederick businessman, Bert Anderson.
As a result, we are fortunate to have the popular shopping and business destination that it is today.
Everedy Square & Shab Row Frederick Md: Holiday Events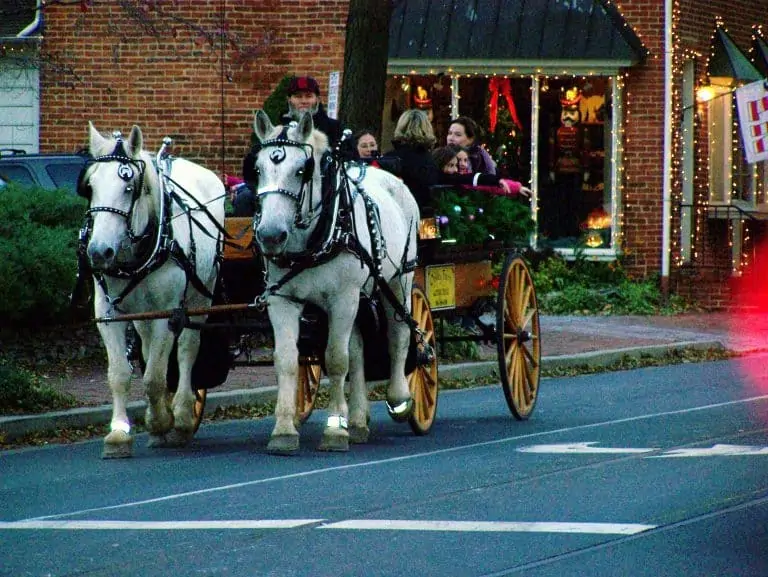 Every year at the beginning of November, Everedy Square & Shab Row Frederick Md begins it's annual holiday festivities.
It's an absolutely magical time in Downtown Frederick and one that you really can't miss!
Coincidentally, my husband and I celebrate our wedding anniversary on November 1st.
A few years ago I wanted to do something a little bit more special for our anniversary.
Holiday Open House at Everedy Square & Shab Row Frederick Md
Thanks to my good friend, who knows all of the goings-on in the area, she gave me the idea of going to Everedy Square & Shab Row Frederick Md for their annual Holiday Open House.
This event, taking place this year on Saturday, November 2nd, kicks off the holiday season offering free horse drawn carriage rides from 4pm to 9pm.
Perfect timing for our anniversary!
The shops, restaurants & eateries are festively decorated with 40,000 twinkling white lights.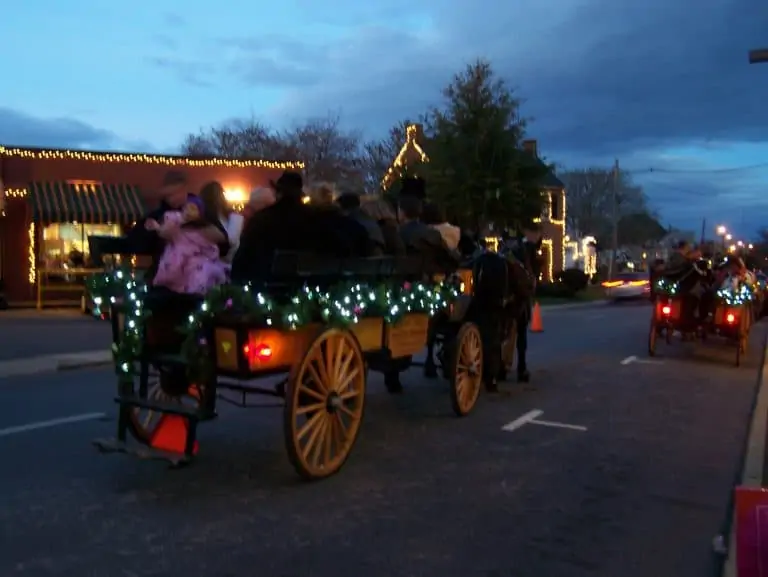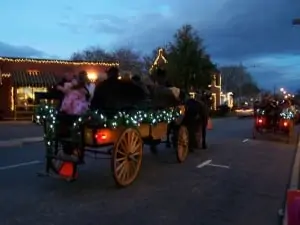 Free Horse Drawn Carriage Rides
The year we went, we arrived around 6:00 pm and there was a line of about 30 to 40 people waiting to ride the horse-drawn carriages.
There were two carriages with wagons that could fit about 10 to 12 people per ride.
Waiting about 45 minutes to get on the ride wasn't that bad because it was nice to see the sights, lights, and do some people watching as darkness fell.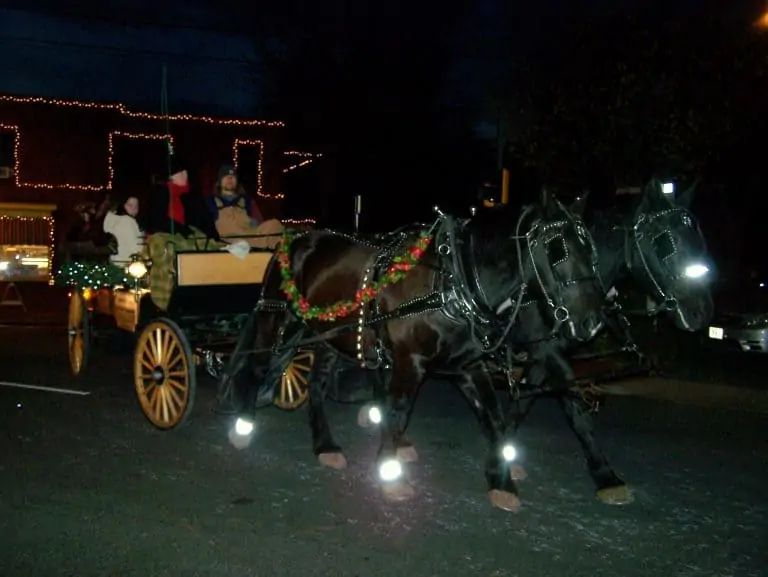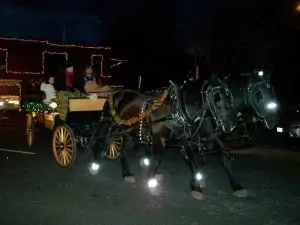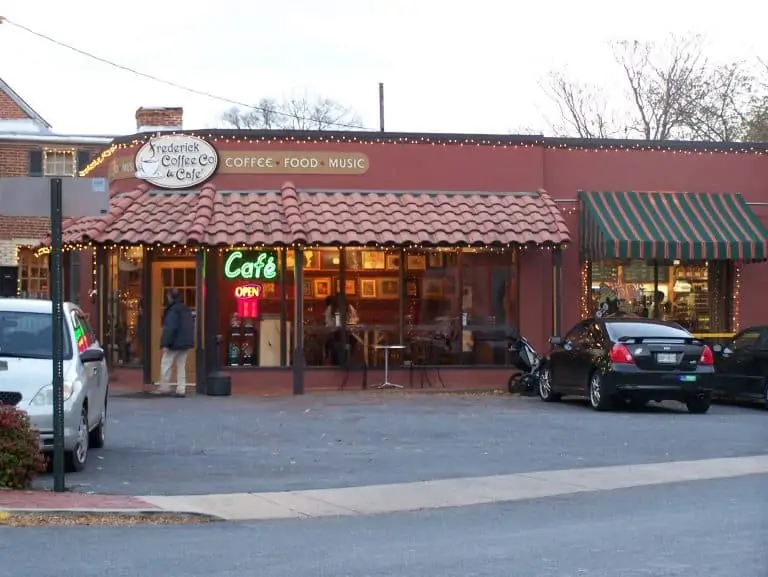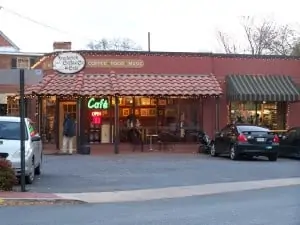 Here is a little video of the two carriage rides:
The ride wasn't very long – probably about 15 minutes, but long enough to really enjoy the brisk evening and to get into the holiday spirit.
The sounds of the horses hooves hitting the street was so relaxing!
People on the streets and within the Bistro and Wine Bar waved to us as we passed by.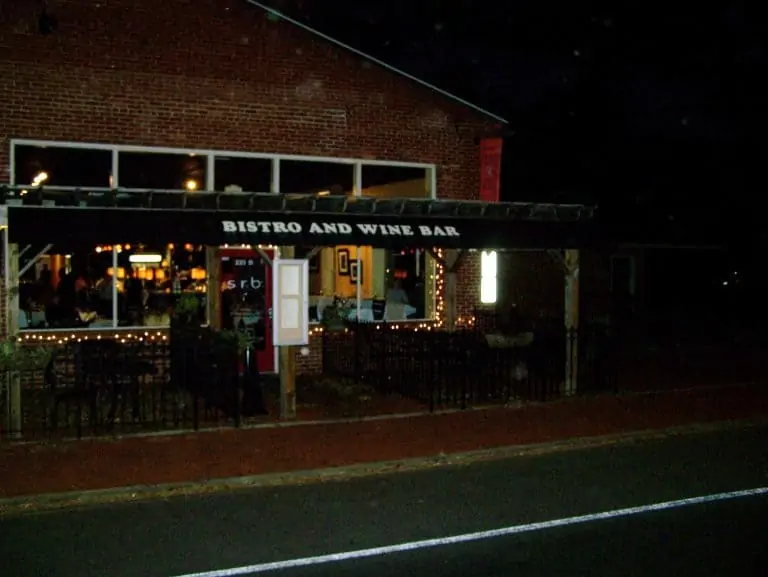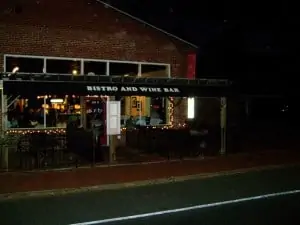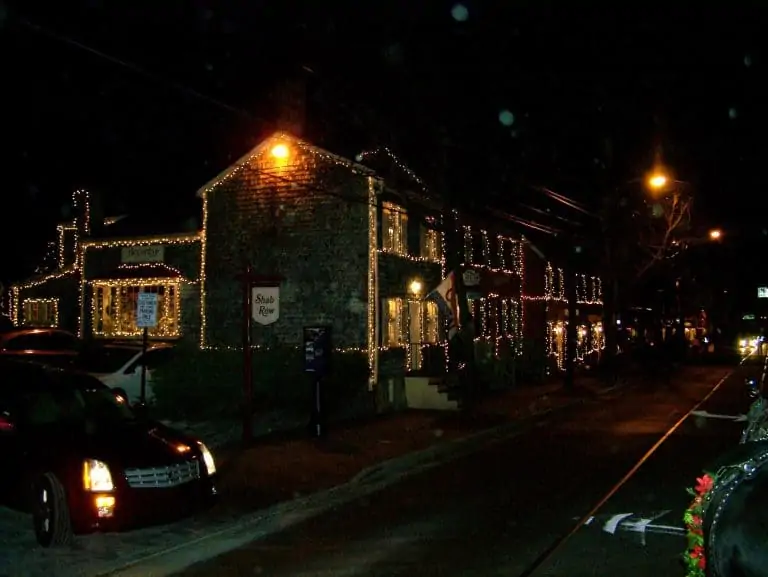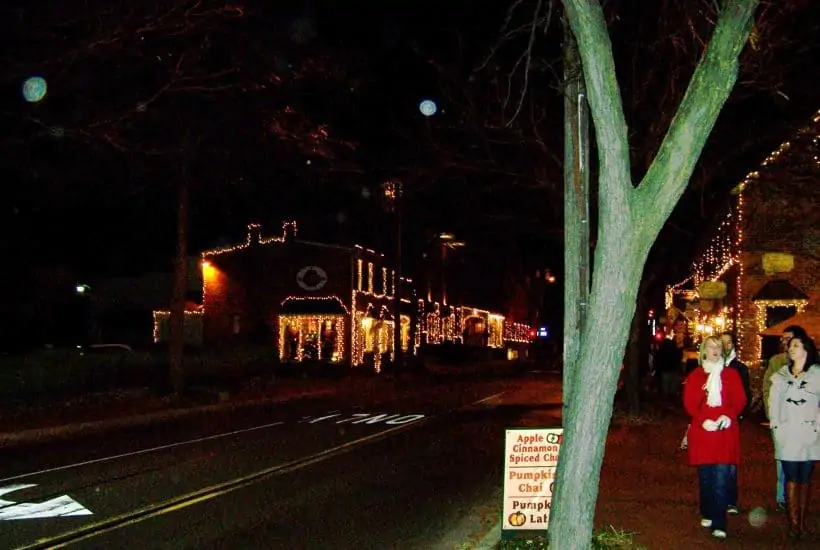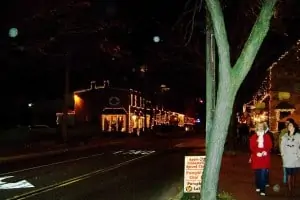 Check out the beautiful twinkling lights of Shab Row in the below video:
Other events being held in Everedy Square & Shab Row for the holidays are:
November 9 – Sip and Shop: Ladies Day Out




Holiday Shopping specials for ladies. Free carriage rides 3pm to 6pm

November 16, 23, & 30 – Free Carriage Rides




Holiday horse-drawn carriages from 3pm to 6pm. Rides leave from Footlights on Church Street.

November 22 – Frosty Friday




Santa's Arrival at 7pm. Followed by a Meet and Greet with Santa at I Made This.

December 7, 14, & 22 – Holiday Shopping
Dining in Everedy Square & Shab Row
After our horse-drawn carriage ride, we decided to dine at Ayse Meze Lounge, a restaurant offering Greek, Turkish & Lebanese Cuisine in small dishes.
As usual, our appetizers and meals were on point!
It's always a treat to dine at Ayse Meze Lounge!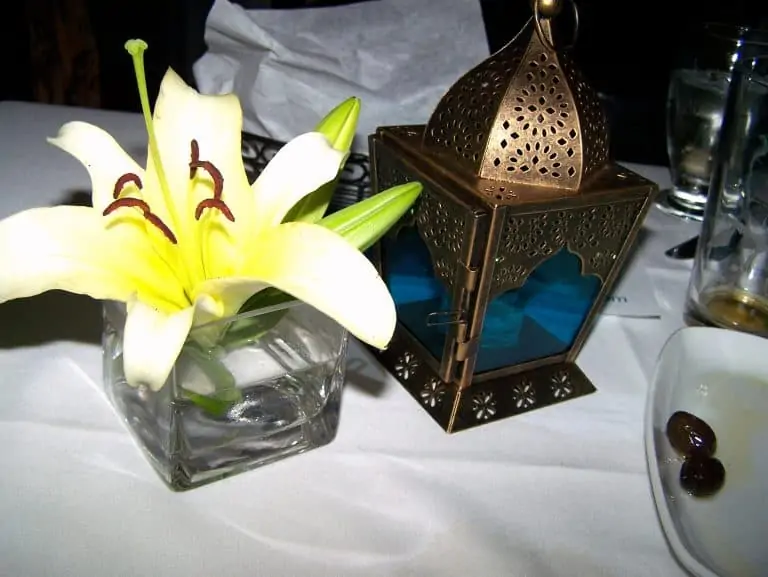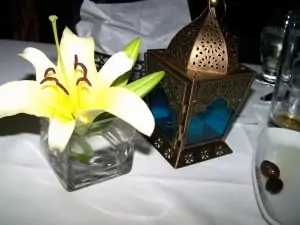 If you haven't been to downtown Frederick lately or if you've never been to downtown Frederick, make it a point to add it to your itinerary.
Everedy Square and Shab Row are just a small sampling of what Downtown Frederick has to offer.
To read more about Downtown Frederick, click our posts on:
17 Best Breweries in Frederick Md: Cure What Ales You
Fun Date Night Ideas in Frederick, Md
10 Of The Most Romantic Restaurants To Eat In Frederick, MD!