Looking for the most romantic restaurants in Frederick Md to enjoy a night out with your sweetie?
Well, we're going to give you 17 of the most romantic restaurants in Frederick MD!
Romantic Restaurants in Frederick, MD are amazing
Based on first-hand experience at these restaurants in Frederick Md, finding a romantic place to enjoy with your sweetheart is easier than ever!
The Importance of Date Nights – romantic restaurants in Frederick Md
As we all know, date nights are super important in order to keep your relationship healthy.
Why? Read this HuffingtonPost.com article, Date Nights: They Are More Important For Your Relationship Than You Think.
We Polled Our Readers For Our List of Most Romantic Restaurants in Frederick, Md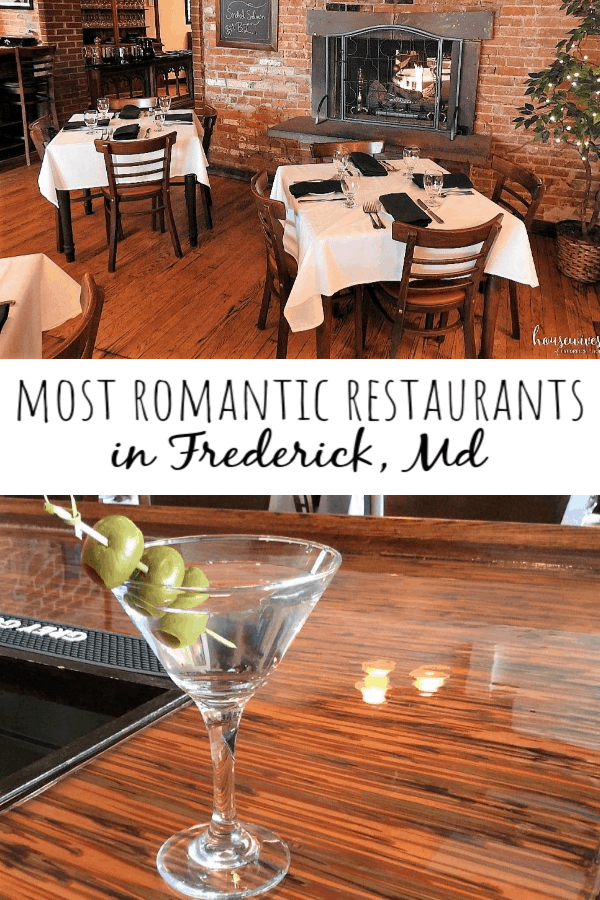 Here in Frederick, MD there is an unlimited number of great restaurants to choose from!
So many, that I decided to poll our Housewives of Frederick County Facebook readers by asking the question:"Good anniversary-worthy restaurants in Frederick – go!"
Well, about 50 comments later, I compiled a list of personal recommendations for delicious, romantic restaurants in Frederick!
Find a Dinner & Movie Deal
But before you choose your restaurant, make sure to check the links below for any current deals.
You can actually save a lot of money this way!
So, when you do plan your date night, make it at one of the most romantic restaurants in Frederick, Md!
And because I love you SO much – I have decided to share this list with YOU!
I've listed them in alphabetical order along with links directly to their websites.
1. Bella Trattoria
Bella Trattoria offers Northern Italian cuisine offering original, classically prepared, traditional recipes from the Emilia-Romagna region of Italy.
Genelle R. – "Bellas is our favorite place, the friendliest staff and such a warm atmosphere"
2. Cacique Restaurant
Cacique is the place you want to go for great Mexican and Spanish cuisine right in the heart of Downtown Frederick!
My husband and I have gone here for several special occasions and just love it!
As soon as you walk in, this restaurant feels special – from the white tablecloths, to the fireplace, to the exquisite food and wine!
In my opinion – the PERFECT place to go with that special someone.
3. Dutch's Daughter – romantic restaurants in Frederick Md
This restaurant was the most recommended restaurant in my list of comments from that question I posted on our Facebook page!
Chances are, if you ask a resident in Frederick, Maryland where is a great restaurant to go for special occasions – most will say Dutch's Daughter.
You totally get what you pay for at this restaurant!
Every single thing I've ever eaten here is fabulous (and I don't even say this word in real life – that's how good it is!)!
There are two levels – the upstairs is upscale and a bit formal, and the downstairs (called Dutch's Dungeon) has a fancy, pub feel to it – very cozy!
And, something that HAS to be said – their crab cakes are the best you will find anywhere!
4. Firestones Culinary Tavern
Firestone's Culinary Tavern, located right in the heart of Downtown Frederick, is a long-time favorite of Fredericktonians.
Anne L. – "Sitting by the upstairs window in Firestone's is nice"
Mary T. – "Firestone's is pretty romantic. The food is absolutely fantastic and the service has always been on point. It's one of our favorite places to go to celebrate."
5. Fratelli's Italian & seafood
Fratelli's Italian & Seafood is one of Frederick County's newer restaurants that has quickly made it's mark in the community!
Diane B – "My NEW Favorite is FRATELLIS in Middletown! The BEST Crabcakes in MD!! Wonderful Italian cuisine as well. They have something for every taste preference. ????"
Cathy H. – "I still enjoy Il Porto for romance"
6. Gladchuk Bros Restaurant
Gladchuk Bros Restaurant is a colonial style restaurant owned by 3 brothers.
Ellen H. – "Delicious baked from scratch food. Excellent service! Quiet charming atmosphere. On Thursdays they have the most delicious chocolate eclairs (they sell out fast) and at Christmas make the most beautiful Gingerbread house!"
7. Il Porto
If authentic Italian food is what you're in the mood for, then you really should try Il Porto!
They have two restaurants – one in Gaithersburg, MD and one in Frederick, MD right in the downtown area.
My husband, kids and I dined here a few years back for our anniversary and loved it!
As one of Housewives of Frederick County's Facebook readers, Elizabeth M. puts it, "Il Porto for Italian, their service is always wonderful".
8. Isabellas Taverna & Tapas Bar – romantic restaurants in Frederick Md
I absolutely love this Isabellas Taverna & Tapas Bar!
This is another one that is right in the heart of Downtown Frederick.
It has a great atmosphere, beautiful décor, freaking amazing food (yes, I said freaking – that means awesome), and fine service.
They serve meals as well as their popular tapas (small plates of appetizers, Spanish-style).
9. Lazy Fish
Lazy Fish offers an Asian Fusion menu with their variety of sushi options being super popular!
Anne L. – "The window seats at Lazy Fish are the most romantic in Downtown IMO"
10. Le Parc Bistro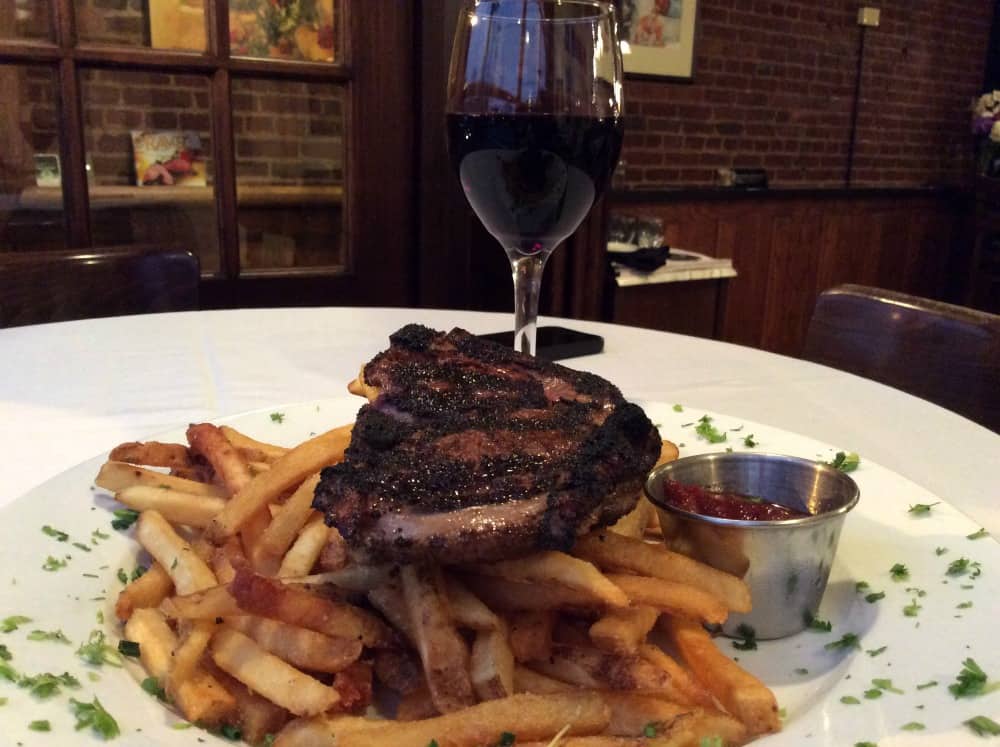 We love Le Parc Bistro so much, we've actually written a full blog post about it, Le Parc Bistro Restaurant: A Hidden Gem in Frederick, Md.
Lindsay A. "Warm, cozy, off the typical downtown beaten path. Huge wine selection, daily variety of prix fixe menus, live piano music. Très chic et romantique. Try the duck poutine and macarons!"
11. Manalu Italian Restaurant
Manalu Italian Restaurant is one of those places where you walk in and the staff will treat you as if you are the most important people in the room.
The food is amazing, the staff is extremely accommodating and if you're there for a special occasion, they will bring you out something special, on the house.
12. Monocacy Crossing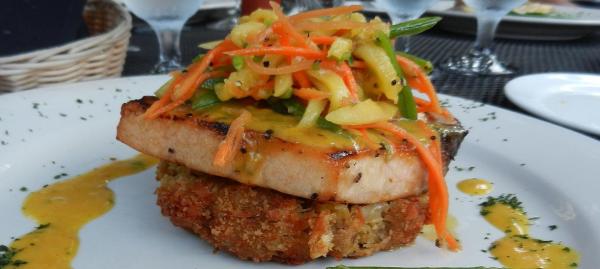 ANOTHER outstanding dining establishment that my husband and I have visited for a prior anniversary!
This place is fine dining at it's best.
Jen H-R, one of Housewives of Frederick County's loyal readers, loves this restaurant and says, "Monocacy Crossing, amazing food & great service! Very quaint & romantic!"
I'd say that qualifies as an excellent place to take your sweetie!
13. Nido's Little Italy Ristorante – romantic restaurants in Frederick Md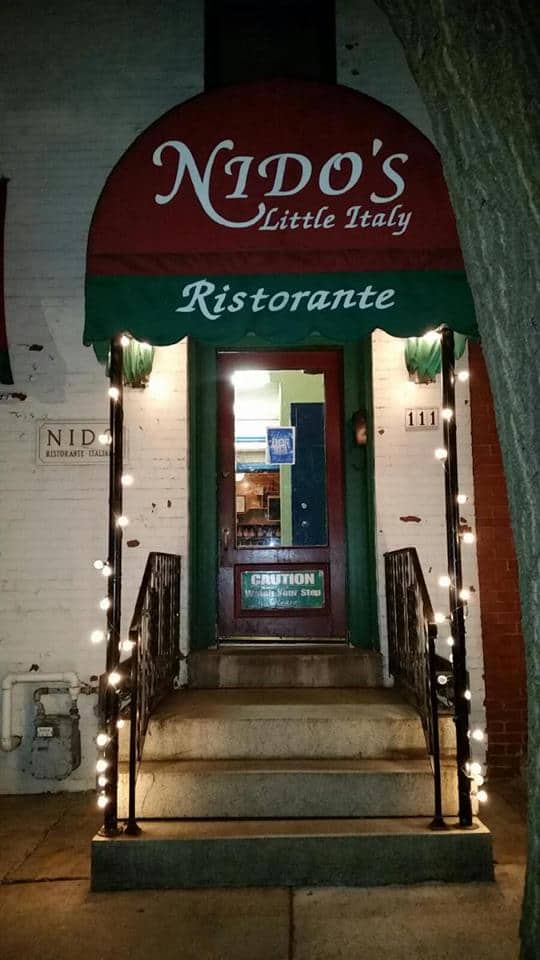 This place oozes everything Italy!
Amazing, authentic Italian food and a really quaint atmosphere!
Jen P. from our Facebook page puts it perfectly, "Nido's in Frederick. Simply romantic and the food is beautiful on the pallet!"
Mmm – it really has been too long since I've been there – Date night is such a great excuse to go!
14. The Tasting Room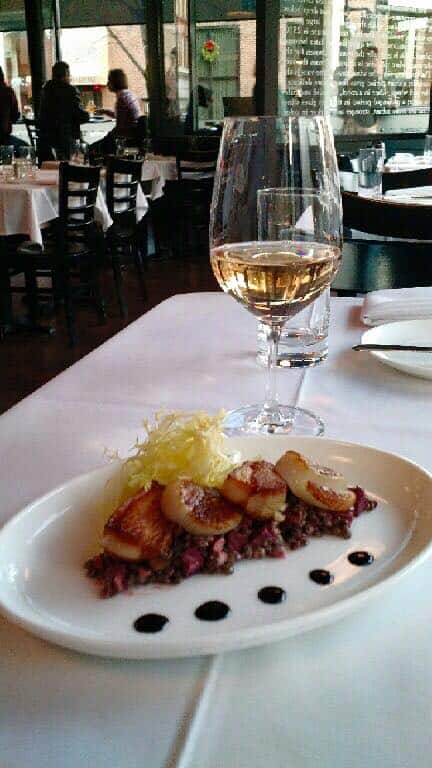 I have not had the pleasure of eating at The Tasting Room, but I have heard only great things!
This is another establishment that is right in the downtown Frederick area.
According to their website, they offer fine dining and new American cuisine.
One of our devoted readers, Sue D., says, "I love their Panko Shrimp as an appetizer, and their fillet is the best in town!"
15. The Wine Kitchen – romantic restaurants in Frederick Md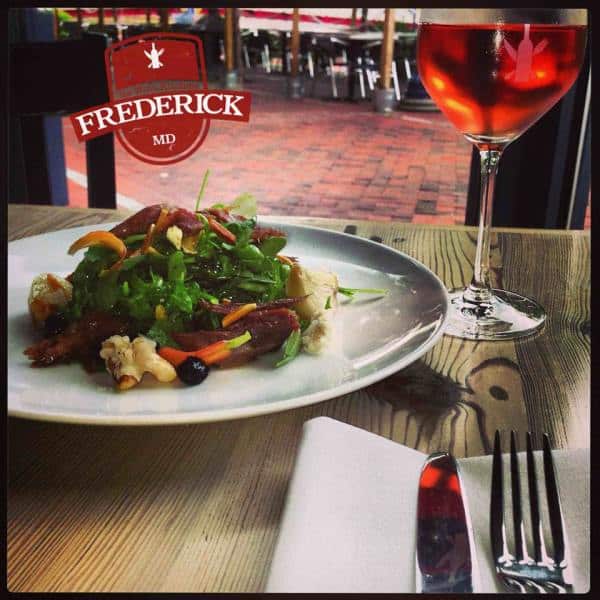 Ok, I don't know about you, but in my book the words 'wine' and 'romance' just go together.
The Wine Kitchen, here in Frederick, is located right on Carroll Creek Linear Park.
I can't put it better than they can on their website, "The Wine Kitchen on the Creek is a modern, seasonal style chophouse that features local, high quality cuts of meat and a farm fresh menu that includes many seafood and vegetarian options along with a dynamic wine and spirits list."
I haven't been to The Wine Kitchen, but it is DEFINITELY on my must-go list!
16. Vintage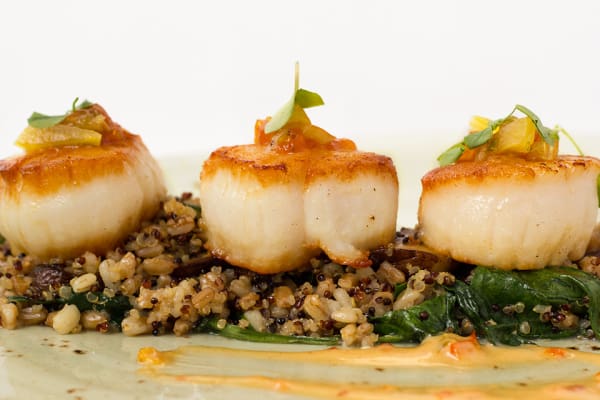 Vintage is one of the newest dining establishments in Frederick County.
It's located in the very quaint New Market, MD and is already making a name for itself!
I have not had the pleasure of eating there (I hope to soon!), but one of our readers, Deborah N., commented on our Facebook page, "Highly recommend Vintage!"
Val N. – "Vintage is a beautiful restaurant has great food, great service"
Vintage's website states "We serve elevated American comfort food in a beautifully renovated restaurant in historic New Market."
Sounds like a great choice for a romantic night out to me!
17. Volt
Volt Restaurant is a very 'special occasion' restaurant run by celebrity chef, Bryan Voltaggio, offering multi-course meals at higher price points.
We've received amazing as well as negative comments on Volt.
However, we are only including the positive comments.
If you go, decide for yourself whether it's worth it.
We've never been, but would like to go at least once!
Kristen R. says, "I find it romantic, a great experience, service is great and food is amazing. It is pricey but it's a rare treat that we've enjoyed."
From Kelly S. "We had a very romantic night. One of the best restaurants we have been to throughout the east coast"
From MaryLou F. "The food is the romantic part..and hopefully your company is cute! ????"
Ellen R. says, "What I LOVE about VOLT:
I'm a TJ graduate supporting another classmate
I normally dislike cauliflower!! However they prepared their cauliflower was out of this world!!
I loved how the waiter would explain each wine's history and it would compliment the course

????

!!
WOW. Just wow!!
The lighting is perfectly romantic.
It's not loud.
You're not rushed.
"Yes, you'll want to save up $300! But it's worth it to go for the experience. It's about the same price that we spend on crabs! Just gotta budget. I find that people will save & spend on things that are most valuable to themselves."
Find Restaurant Coupon Codes Before You Go
Lastly, before you make your final dining destination decision (say that three times fast), swing by these local bargain websites to stretch your dollar and score a deal!
Don't forget to find a deal on your restaurant of choice & snag some discounted movie tickets while you're at it:
Now go out and have a fantastic evening!
For other great recommendations for the best restaurants in Frederick Md, click our posts on:
The Top 10 Best Latin-Inspired & Mexican Restaurants in Frederick
Gluten-Free Restaurants in Frederick Md
Best Brunch Restaurants in Frederick, Maryland
And for more Date Night ideas, click on over to:
Fun Date Night Ideas in Frederick, Md