If you're looking for the best substitutes for Old Bay seasoning for your next batch of steamed crabs, or any recipe for that matter, you've come to the right place!
Being from Maryland, I've learned that not all steamed crab spices are created equal.
As a matter of fact, when I polled a group of born-and-raised Eastern Shore Marylanders, most prefer a seasoning blend that doesn't even include the words 'old' or 'bay' in them!
Read on while I introduce you to some of the best Old Bay Seasoning substitutes that will deliver the mouthwatering flavors you crave!
Substitutes for Old Bay Seasoning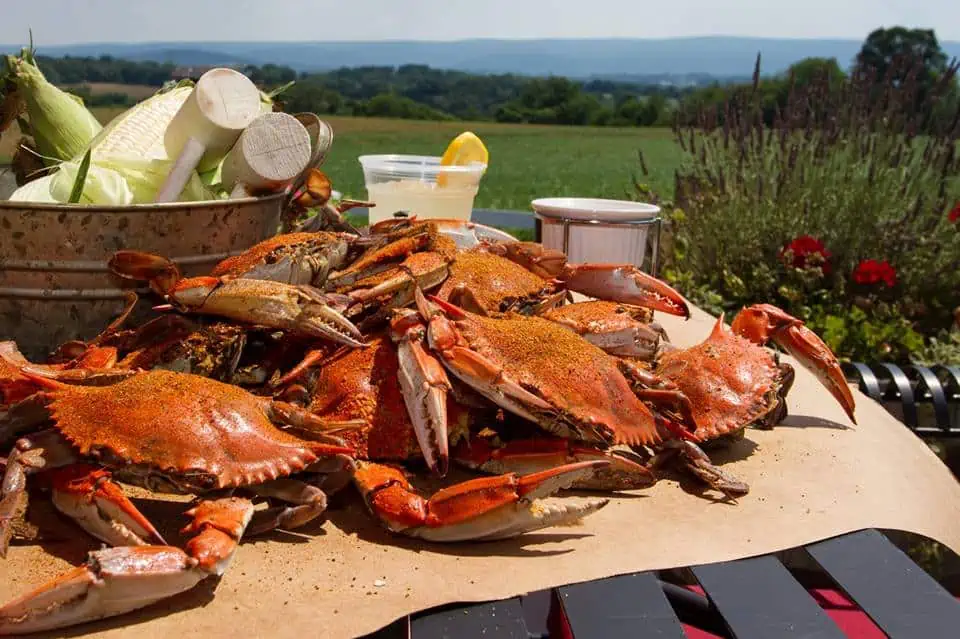 I grew up with the assumption that Old Bay was THE one and only seasoning to use when steaming crabs, shrimp and seafood boils.
Not to mention, Marylanders LOVE this seriously popular spice blend on LOTS of other foods too, including:
French Fries (Thrashers Boardwalk Fries anyone?)
Popcorn
Bloody Marys
Eggs
Corn on the Cob
Watermelon? Mmm Hmm!
Chicken Wings
Shrimp
Seafood Dishes like Crab Imperial, Crab Cakes
The list can go on and on.
But, I digress because we're talking about SUBSTITUTES for Old Bay Seasoning here!
First and foremost, if you're not familiar with this seasoning, what is Old Bay?
What is Old Bay Seasoning?
Old Bay Seasoning was created by a Jewish-German immigrant, Gustav Brunn in 1939 in Baltimore, Maryland as a shrimp and crab seasoning.
Now owned by McCormick & Company, the Old Bay recipe is a closely guarded secret consisting of a delicious blend of 18 herbs and spices.
But from what we know, the key ingredients include celery salt, red & black pepper, paprika and bay leaves.
With it's very unique flavor, it has become the seasoning of choice, readily available in grocery stores across the United States.
By all means, I need to stress that I am a HUGE fan of Old Bay Seasoning!
So, to all my fellow Marylanders who think I'm knocking Old Bay, this is the furthest from the truth!
All you have to do is search my recipes and you'll find my Old Bay recipes at the top of the heap.
However, there ARE certain times when using Old Bay shouldn't always be your automatic first choice.
Reasons Not To Use Old Bay Seasoning
I've recently learned that there are a few good reasons to try some other MADE IN MARYLAND seasoning options before reaching for the Old Bay:
Old Bay can be more expensive.
Delicious substitutes for Old Bay can be used on the same foods Old Bay is used on.
Several of the Old Bay substitutes are less salty.
Steaming crabs (or any seafood) with Old Bay Seasoning is actually NOT a good idea because of it's very fine consistency causing it to easily slip off during the steaming process.
What? Wow! All my life I've thrown in a bunch of Old Bay Seasoning into the steam pot whenever I'm steaming seafood.
That old saying, "you learn something every day" really does ring true here.
So, with that knowledge, here is the list of wonderful (dare I say better?) substitutes for Old Bay Seasoning that'll keep your taste buds happy.
1. Harbor Spice – Made in Maryland
Several of the Marylanders I polled mentioned Harbor Spice as the best tasting spice for steamed crabs.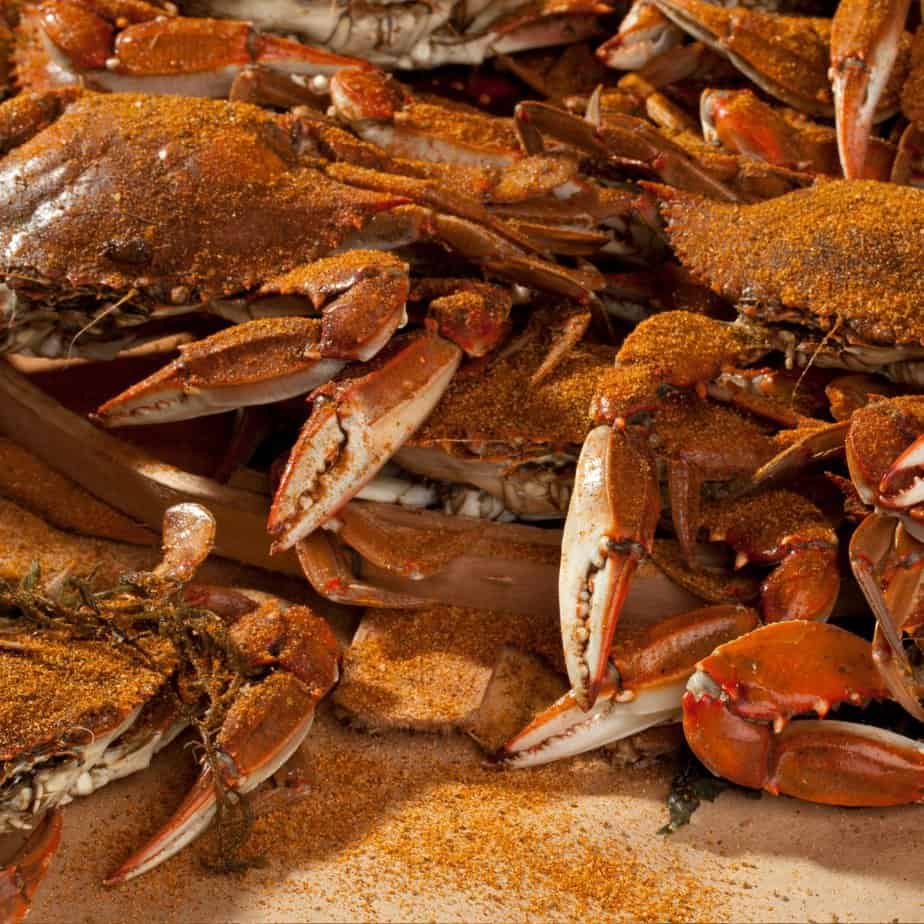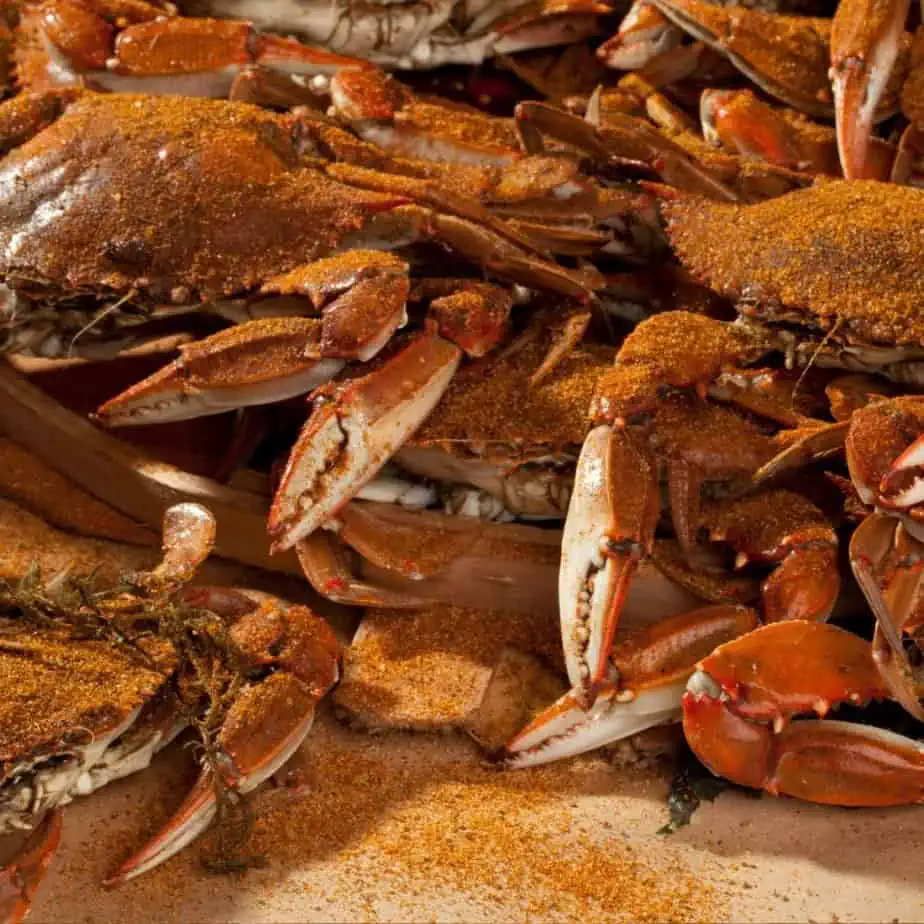 Harbor Spice is a customized spice blend manufacturing facility in Forest Hill, Maryland, delivering small batches (private label services) weekly to restaurants and gift shops.
In other words, you CAN'T buy it directly from their website.
BUT, you can visit their factory in Forest Hill to sample and purchase their blends.
Also, based on the comments I received in the Maryland Crab FB group, here are just a few of the Maryland restaurants where you can buy Harbor Spice:
2. Wye River – Made in Maryland
Another great option as a substitute for Old Bay Seasoning is Wye River.
"From the heart of Chesapeake Bay country, the famous Wye River Seasoning is an Eastern Shore tradition.
Inspired by the Wye River area this seasoning is used on all types of food from steamed crabs and fried chicken to salads."
This popular Maryland made seasoning can be found at The Maryland Store in Westminster, Maryland or on their online shop.
Also, one of my readers told me that Wye River is sold at local Food Lion stores.
Wye River offers their Original Red blend as well as their Spicy Black blend.
Both can be used for steaming crabs and shrimp and added to your favorite recipes to get that unique Eastern Shore flavor!
3. Miles River Seasoning – Made in Maryland
Located in St. Michaels, MD, people love Miles River Seasoning because it doesn't have as much salt in it as Old Bay.
So, next time you go to St. Michaels (we were there last year and loved it!) be sure to pick you up a couple containers of the Miles River spices!
They can be great substitutes for Old Bay Seasoning.
4. Amish Seafood Seasoning – Made in Maryland
A few people in my poll mentioned how good the seafood spice mix is from the Amish markets.
Here are a few links to Amish markets in the area:
Pennsylvania Dutch Market in Cockeysville, Md – according to a reader, the spice is called New Bay. "It's a blend of spices that Dutch Harbor Seafood created. You can only get it at the Cockeysville location. We put it on everything even sweet corn. Nothing beats it honestly."
5. J.O. Seasoning #1 & #2 – Made in Maryland
There's a saying around the Eastern Shore: "Those who know, use J.O."
Seemingly, Maryland's best kept secret, most seafood restaurants who serve up steamed crabs and shrimp do NOT, I repeat, do NOT use Old Bay Seasoning.
They use a seasoning from J.O. Spice Company Inc., a Baltimore, Md company, which has been run by the same family since 1945.
The reason? The bigger salt crystals in J.O. Seasoning adhere to the crabs during the steaming process resulting in a better, more savory flavor!
But, stay with me because there are several types of J.O. seasonings and spices. Two of these types include J.O. #1 Seafood Seasoning and J.O. #2 Crab House Spice.
First, J.O. #1 is a good substitute for Old Bay Seasoning because you can keep it on the table to spice up your food and dip your crab meat in.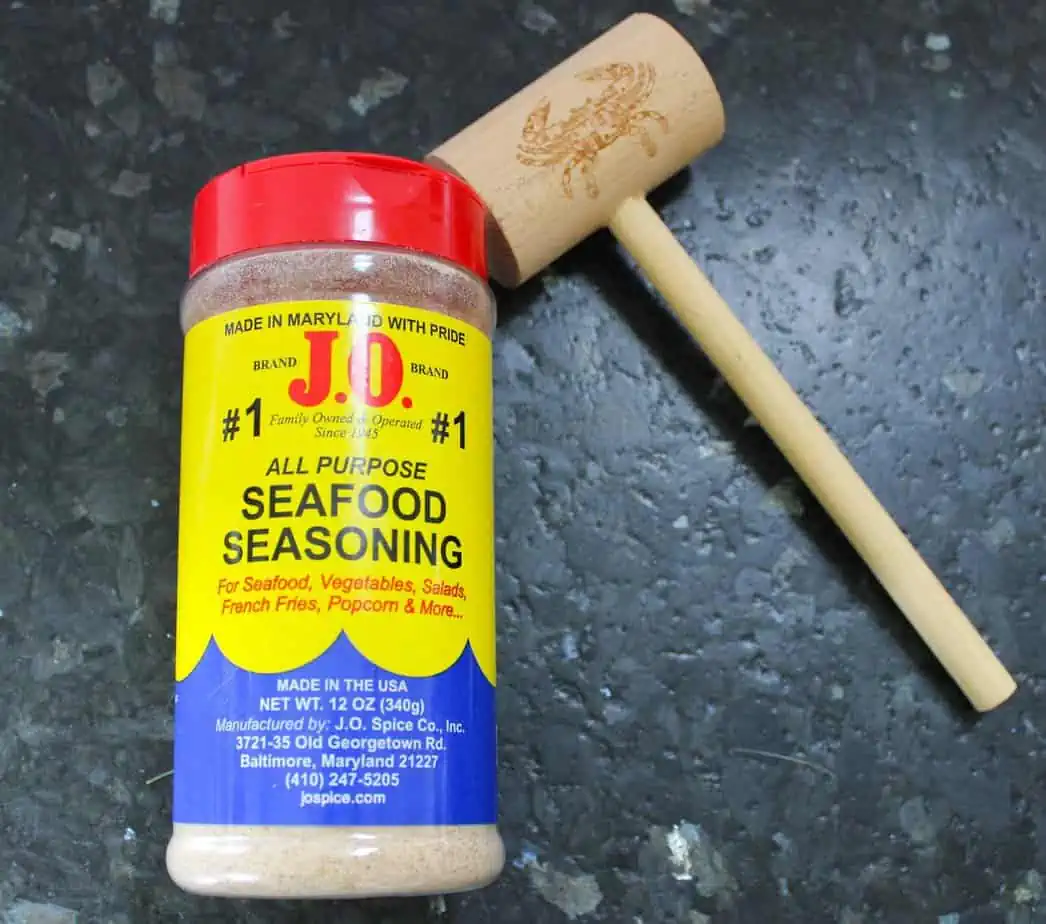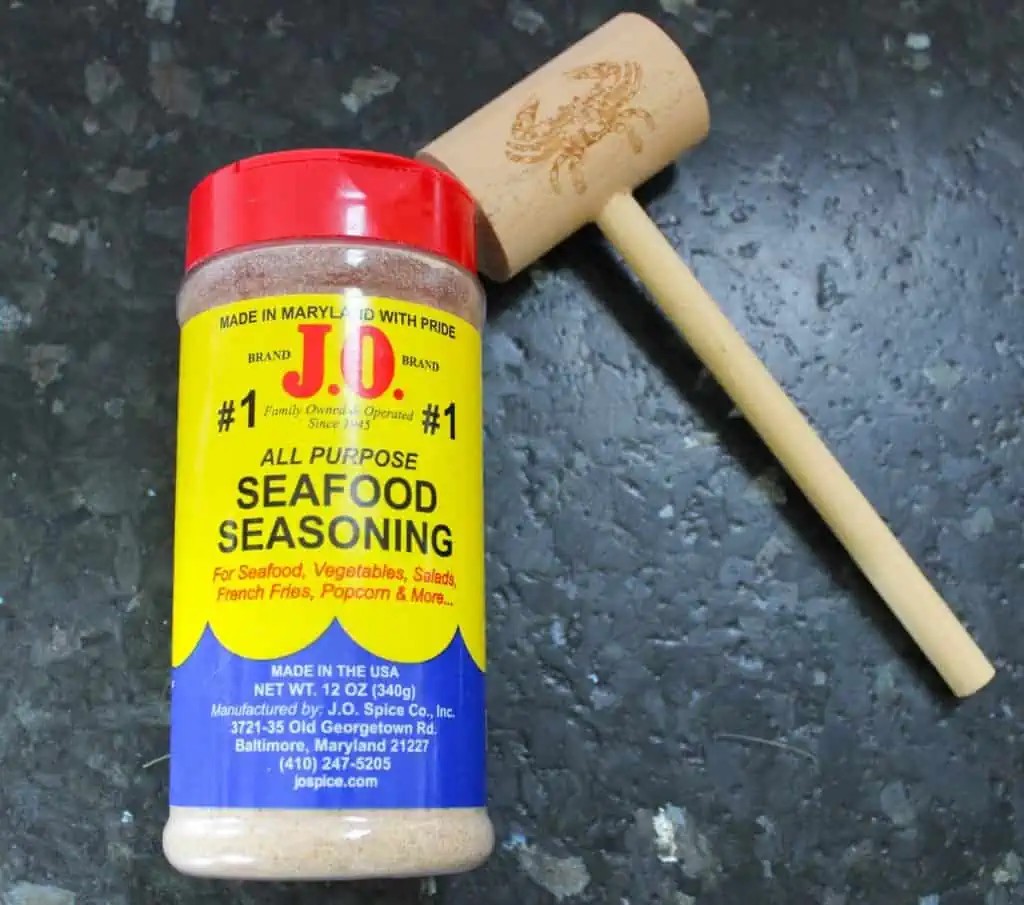 Second, J.O. #2 (Amazon) is used for the actual crab and shrimp STEAMING process!!
So, the next time you get a batch of shrimp or a bushel of crabs to steam at home, be sure to snag a big container of J.O. #2 to steam with them!
You can typically find it at the seafood counter at your local grocery store or the Amazon link above.
6. Cajun Seasoning – Made in Maryland
Cajun seasoning is an excellent substitute for Old Bay Seasoning because it is made to enhance your seafood recipes like shrimp boils and crawfish.
The main difference between Cajun seasoning and Old Bay Seasoning is that Cajun seasoning has a more spicy flavor while Old Bay is saltier.
Ironically, one of the most popular Cajun seasonings, Zatarain's is owned by Maryland spice manufacturer, McCormick, which also happens to sell Old Bay.
It all comes full circle, doesn't it?
7. Chesapeake's Bounty Crab Seasoning – Made in Maryland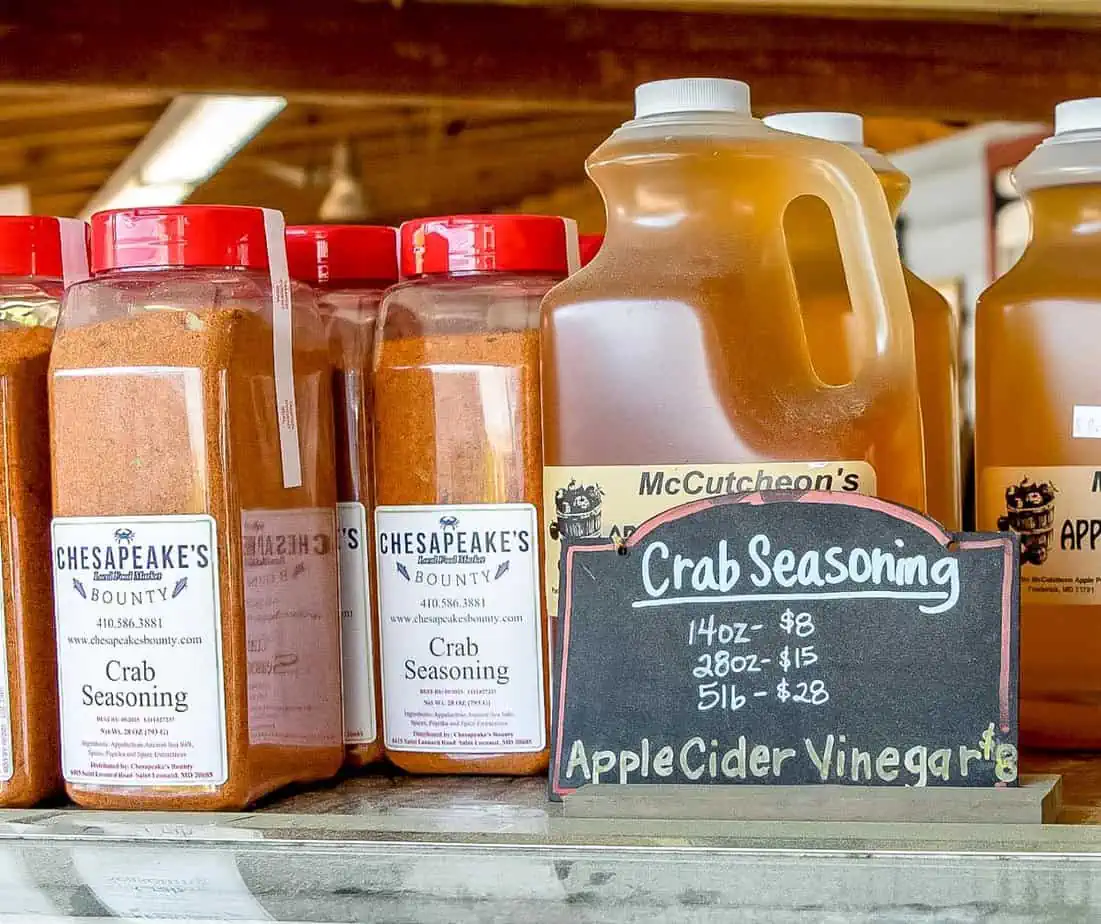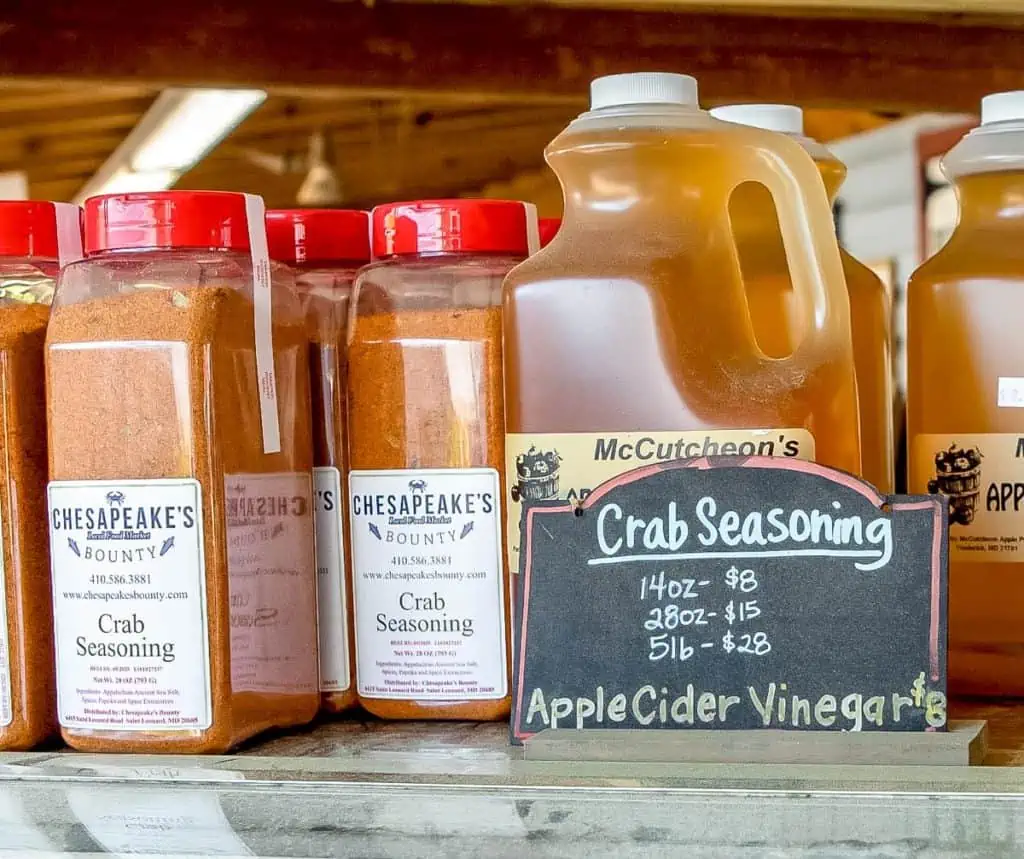 Chesapeake's Bounty has 2 locations:
St. Leonard, Maryland
North Beach, Maryland
"Our custom blend crab seasoning is mixed with Appalachian Ancient Sea Salt! Every product we sell directly supports a harvester or grower in our Chesapeake region!"
Chesapeake's Bounty sells their crab seasoning in bulk.
For example, a 5lb bucket costs $28!
In addition, if you can't make it out to their two locations, Chesapeake's Bounty will ship the seasoning to you (shipping costs are added to the price).
8. Homemade Old Bay Seasoning Recipe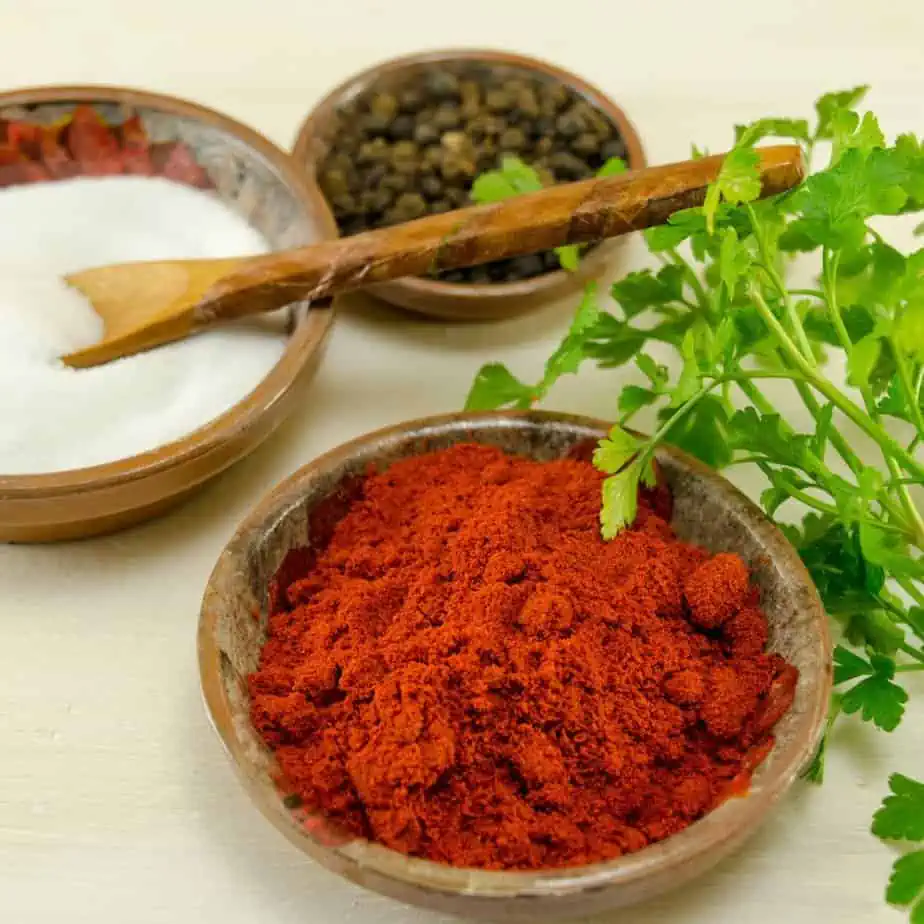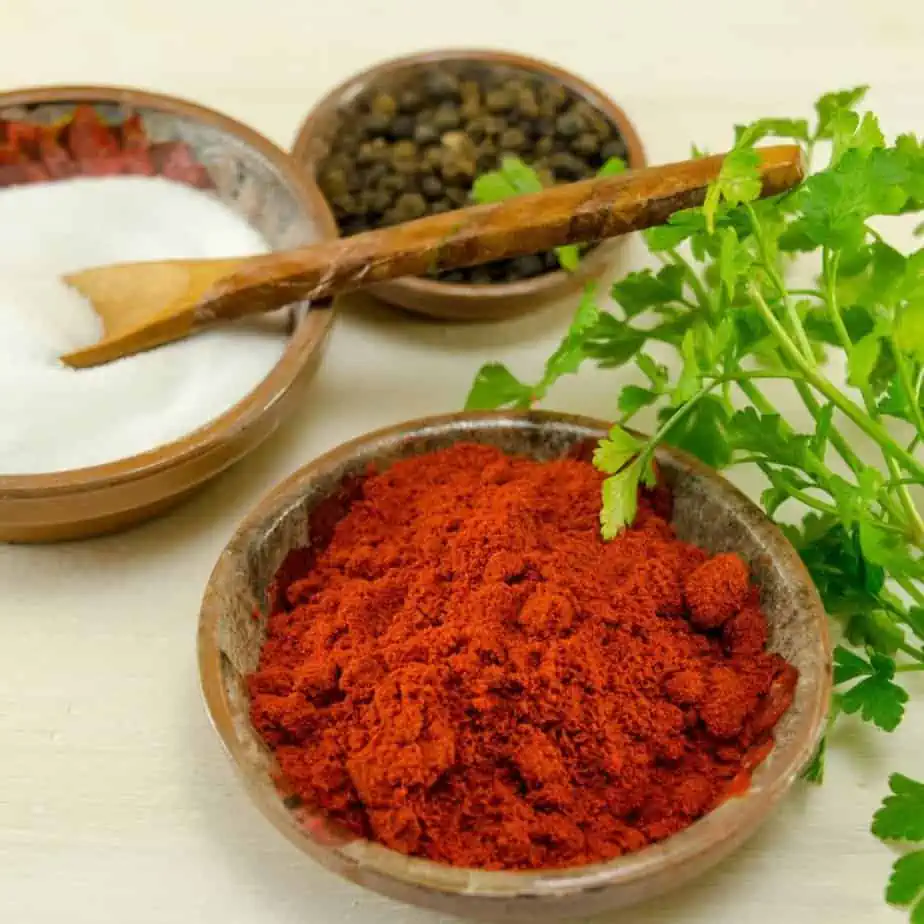 Lastly, a really good option is to make your very own Old Bay Seasoning alternative.
Of course, we don't know the exact recipe for Old Bay, but here are the common ingredients:
Sea Salt
Ground Celery Seed
Cayenne Pepper or Red Pepper Flakes
Paprika
Mustard Seed
Crushed up Bay Leaf
Combine these main ingredients in an airtight container and store in a cool, dry place like your pantry or spice cabinet.
Tips for Seasoning Steamed Crabs
Finally, when you bring home shrimp or crabs to steam at home, here are some tried-and-true ingredients to add to your steam pot:
Add powdered, dry mustard BEFORE adding your other seasonings. The mustard powder will turn to a paste as it starts to steam and the seasoning will stick to the seafood much better. It also adds flavor.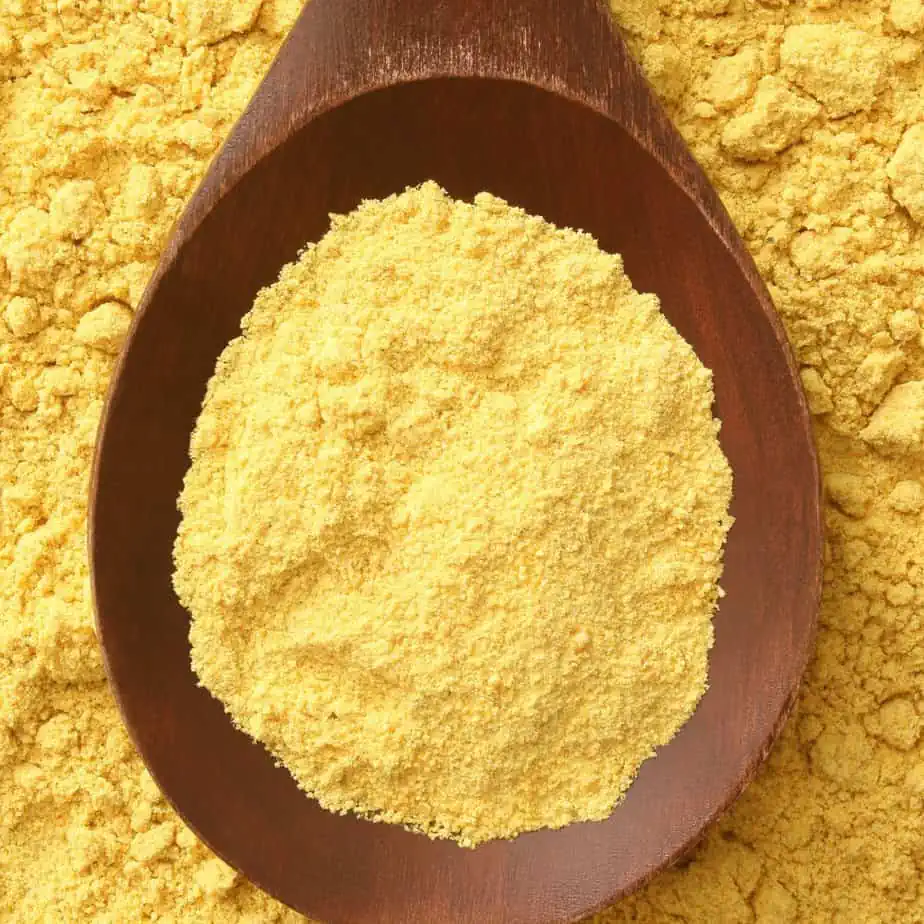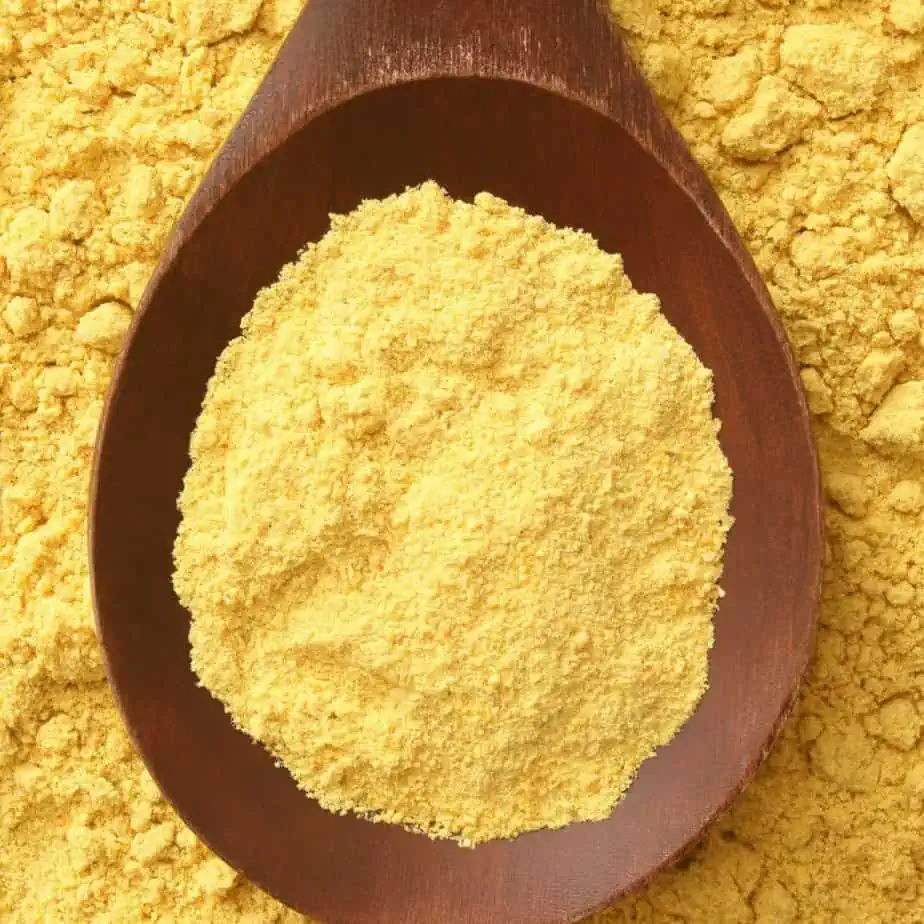 Use Beer – 2 cans of beer (preferably Pabst or Natty Boh) to 1 can of water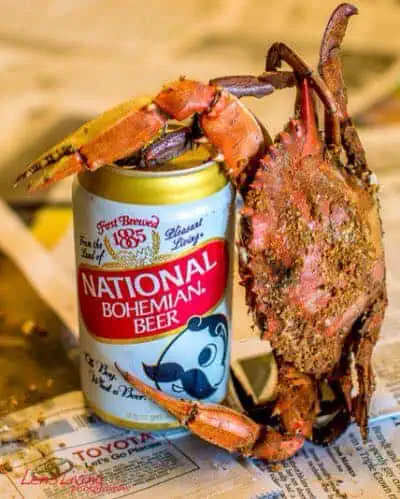 Throw in some Vinegar (White, Apple Cider or Malt Vinegar) and/or Dill Pickle Juice.
Use J.O. #2 (the bigger salt granules will stick to the crabs)
Some people prefer a blend of both Old Bay & J.O.
Other people just use salt and water to steam their seafood.
Black Pepper is a common ingredient for steaming seafood.
Bottom line, Old Bay doesn't have to be the 'end all, be all' when it comes to seasoning your seafood and other favorite foods.
Heck, some people like to even mix Old Bay with other seasonings, like J.O.
In the end, it all comes down to personal preference.
And if you're a Marylander, with my list of alternatives, you can stay true to your Maryland roots by still buying local!