If you're at a loss as to what to serve with scallops for dinner, don't fret!
I've got 22 perfect side dish recipes to serve with your scallops for a complete and exquisite meal!
What To Serve with Scallops
If you're a lover of scallops like my family, you understand the importance of preparing them 'just right' and serving them with the appropriate sides!
Naturally, when my husband and I met years ago, we quickly found out that one of the many things we have in common is our love of shellfish and seafood.
Clearly, growing up in Maryland and having easy access to fresh blue crabs, oysters, and rockfish from the Eastern Shore's Chesapeake Bay is a luxury we don't take for granted!
Along with the fact that my hubby is from Maryland, his father grew up in Cape Cod.
Therefore, my husband has always had a healthy love of clams, lobster, swordfish, oysters, mussels, and you guessed it: scallops!
Without a doubt, growing up regularly visiting the state of Massachusetts where the home of the U.S. Scallop Fishery is located, sealed his lifelong fondness of eating scallops.
Our favorite go-to scallops recipe is super easy to make and absolutely delicious!
You just crush up some Ritz crackers, mix it with melted butter and pour it over top of your scallops.
Then bake at 375 degrees for around 15 minutes.
After that, broil for a very short time to get the top nice and golden brown! Mmm!
However, I tend to concentrate so much on the main dish, that I neglect to research what sides go best with this heavenly mollusk.
For this reason, I set out to solve this issue by asking a bunch of the best food bloggers around, "What to serve with scallops?"
Needless to say, any combination of these recipes will accompany your scallops main dish very nicely!
Pasta Sides That Pair Well With Scallops
First, I've started with one of the most common sides to go with scallops and that is pasta.
You can't go wrong with either of these two pasta recipes!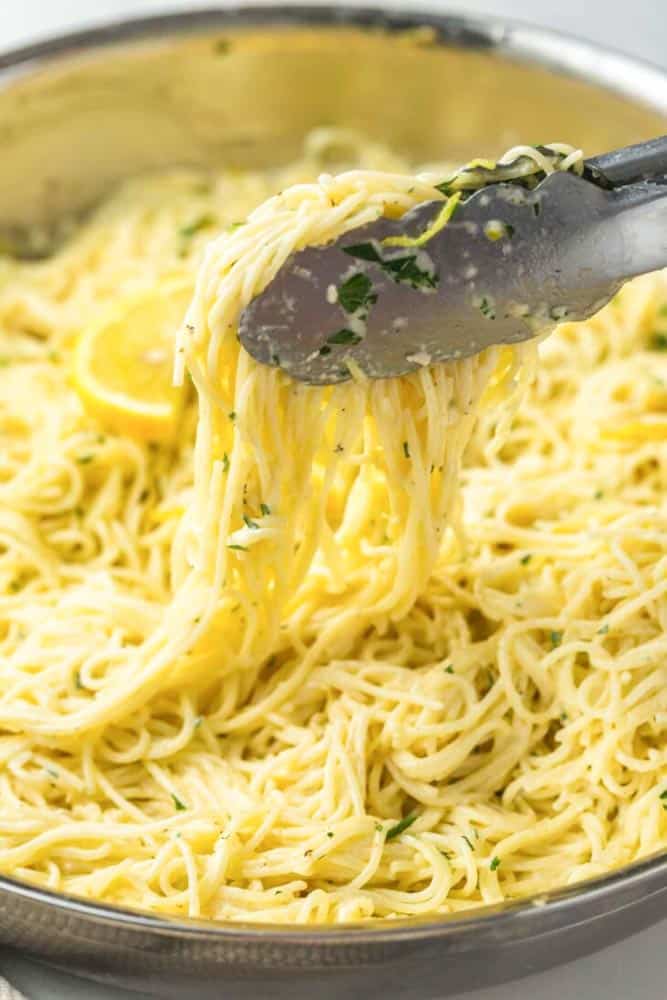 Simple and delicious, this creamy lemon pasta is ready in just 15 minutes!
Also known as Pasta Al Limone, the beauty of pasta is how simple but flavorful the pasta sauce is.
Toss perfectly cooked pasta in a zesty and lemony cream sauce with a touch of salty parmesan cheese.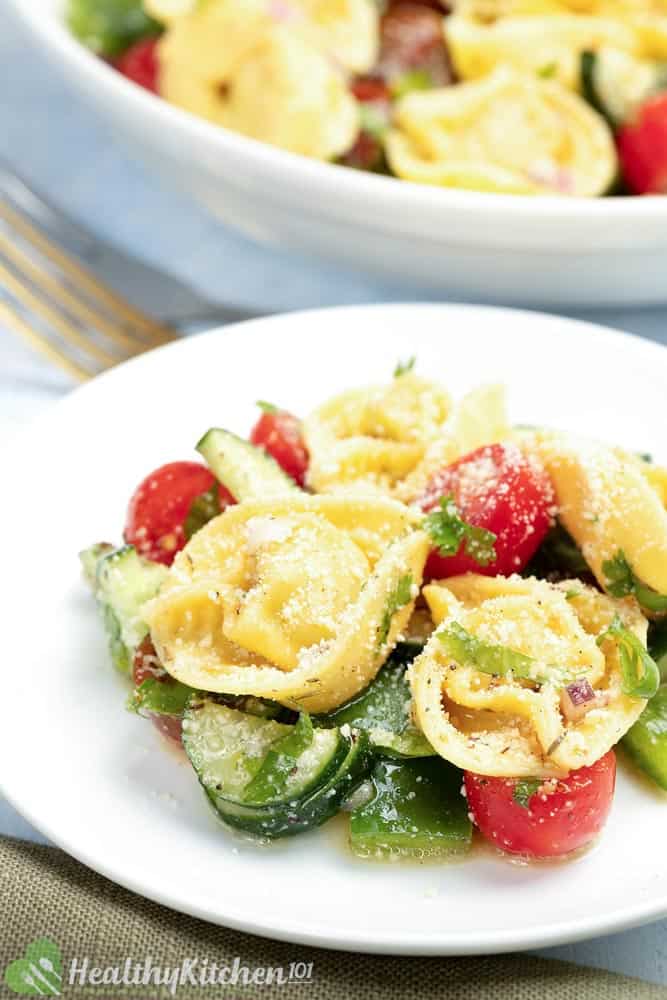 This tortellini salad is the perfect side to add a bit of starch and veggies to your meal.
Each dumpling is stuffed with spinach and ricotta to deliver creamy, rich, and succulent bites.
What To Serve With Scallops and Pasta?
So now that we have the pasta recipes taken care of, what do we serve with scallops and pasta?
Namely, we have:
Vegetable sides
Salads
Pureed veggies
Rice dishes
Potatoes
Bread
3. Sauteed Green Beans with Garlic & Lemon From The Food Blog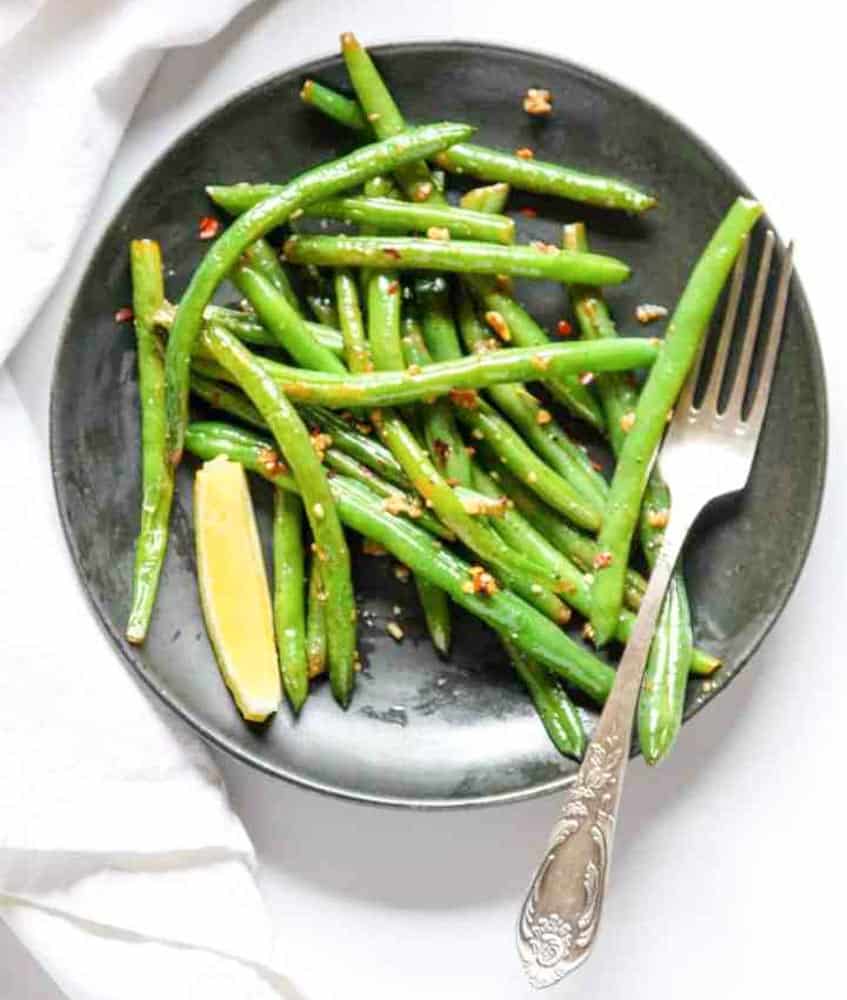 Tender crisp green beans simply sautéed with lemon and garlic are the perfect accompaniment for scallops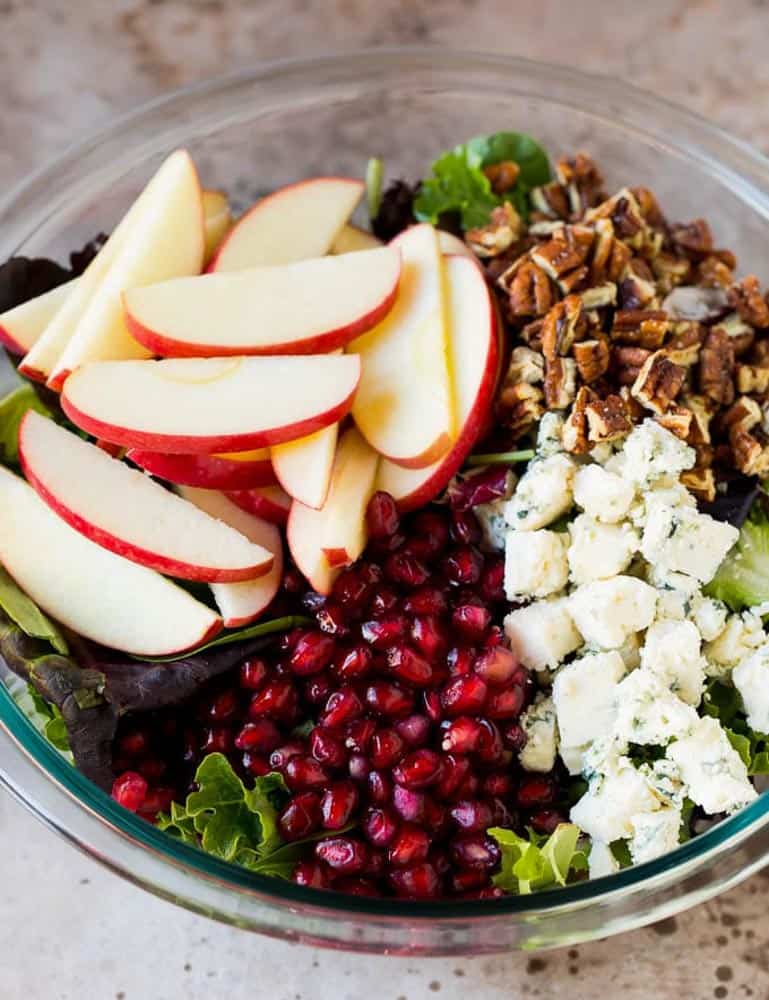 This Thanksgiving salad is a blend of mixed greens, fresh apples, pomegranate seeds, blue cheese and candied pecans, all tossed in a homemade vinaigrette.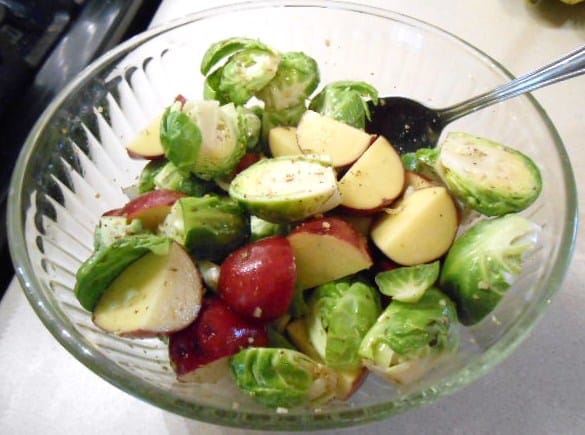 Not only is this foil packet brussels sprouts recipe super easy to make, but also it's very healthy and the perfect addition to the star of the show: your scallops!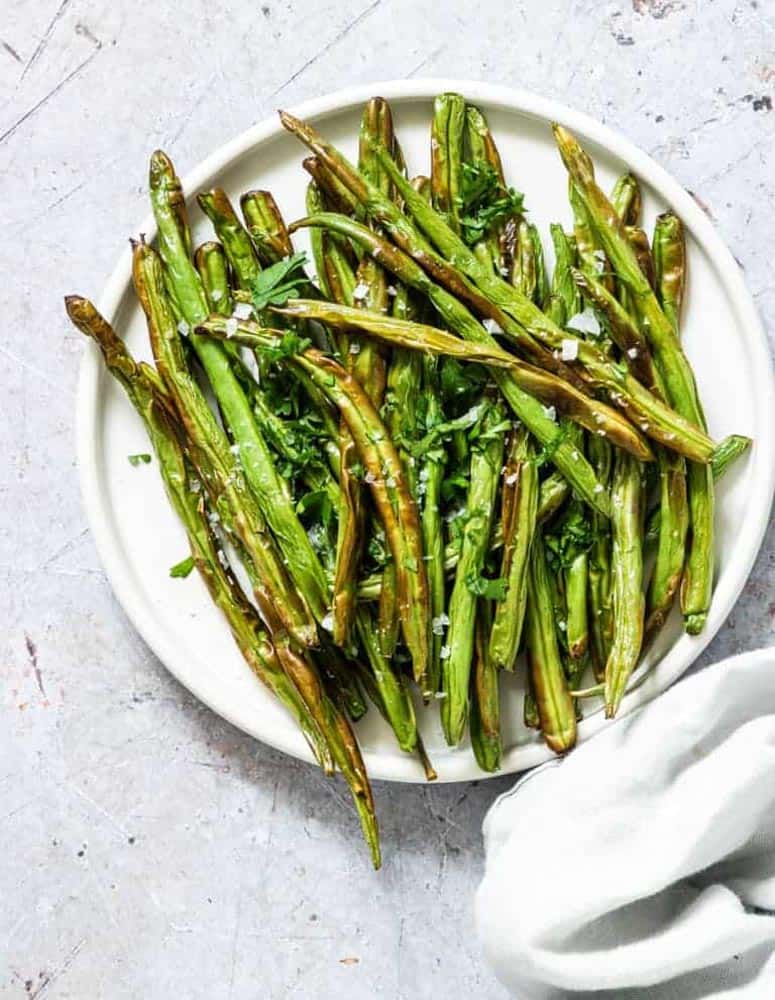 These Air Fryer Green Beans are the perfect mix of easy, quick and oh so tasty vegetable treat.
The beans are cooked in very little low-calorie cooking oil making them a healthier treat.
Whip up a batch or two for a snack, dinner side or a lunch bowl filler.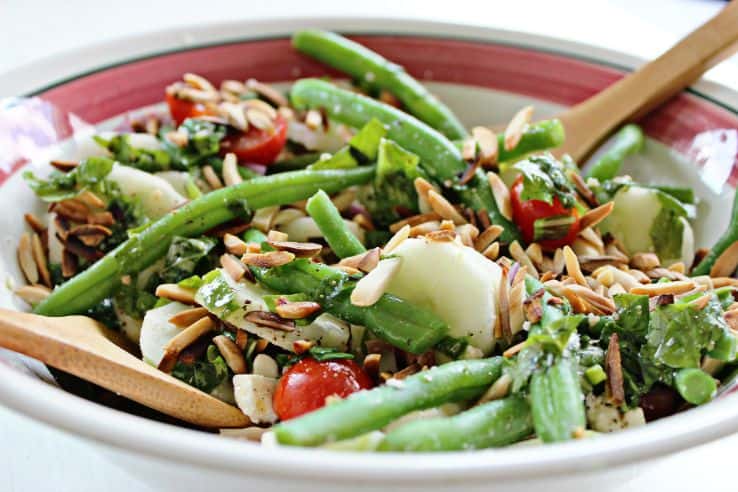 This green bean salad is perfect to make especially in the summer months when fresh green beans, cucumbers and tomatoes are at their peak.
Serve this salad alongside your scallops and your taste buds will thank you!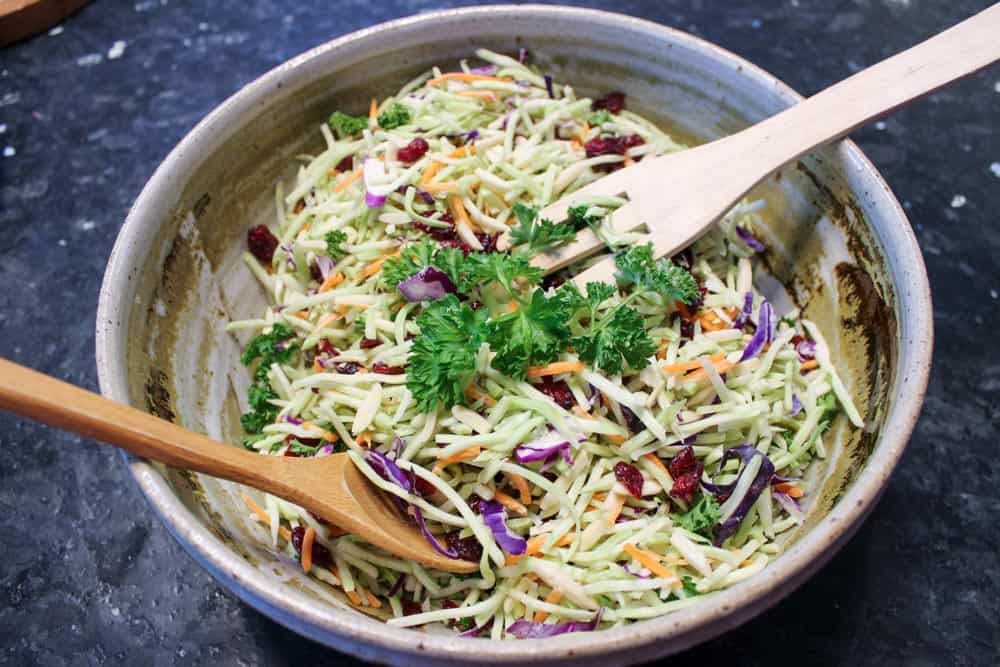 This broccoli slaw salad with craisins, almonds, and vidalia dressing is simple enough to not compete with your main dish of scallops.
I was first introduced to this salad recipe in, of all places, Cape Cod, by my sister-in-law, who served it with grilled swordfish.
Oh my, so delicious!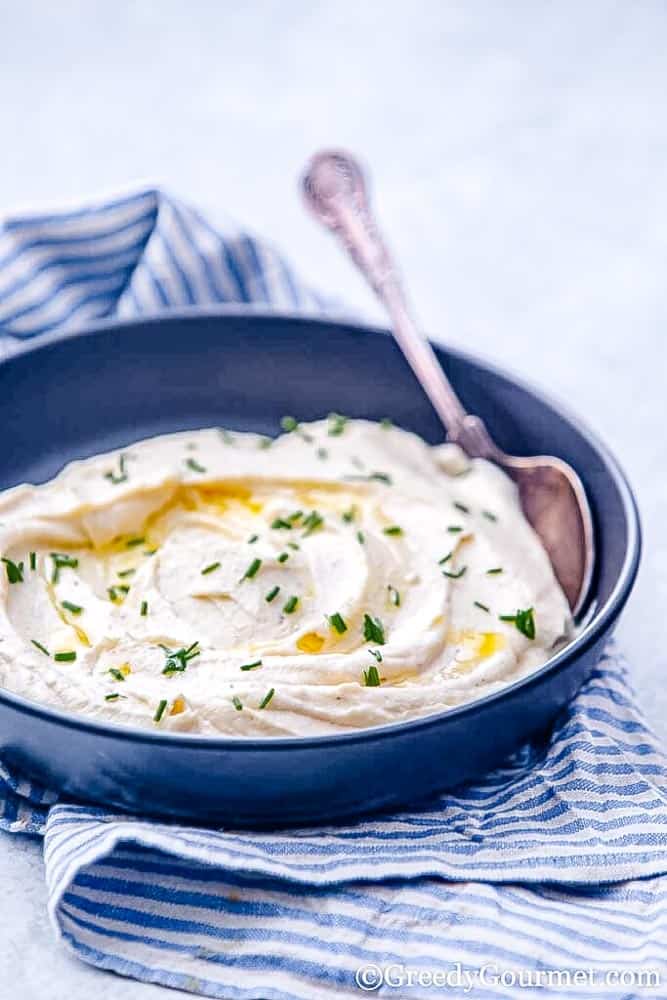 We all know that pureed peas go well with scallops, but did you know celeriac works too?
Serve scallops on a creamy cloud of Celeriac Puree – salt, sweet, creamy – a heavenly combination!
10. Irish Mashed Potatoes (Colcannon) From The Food Blog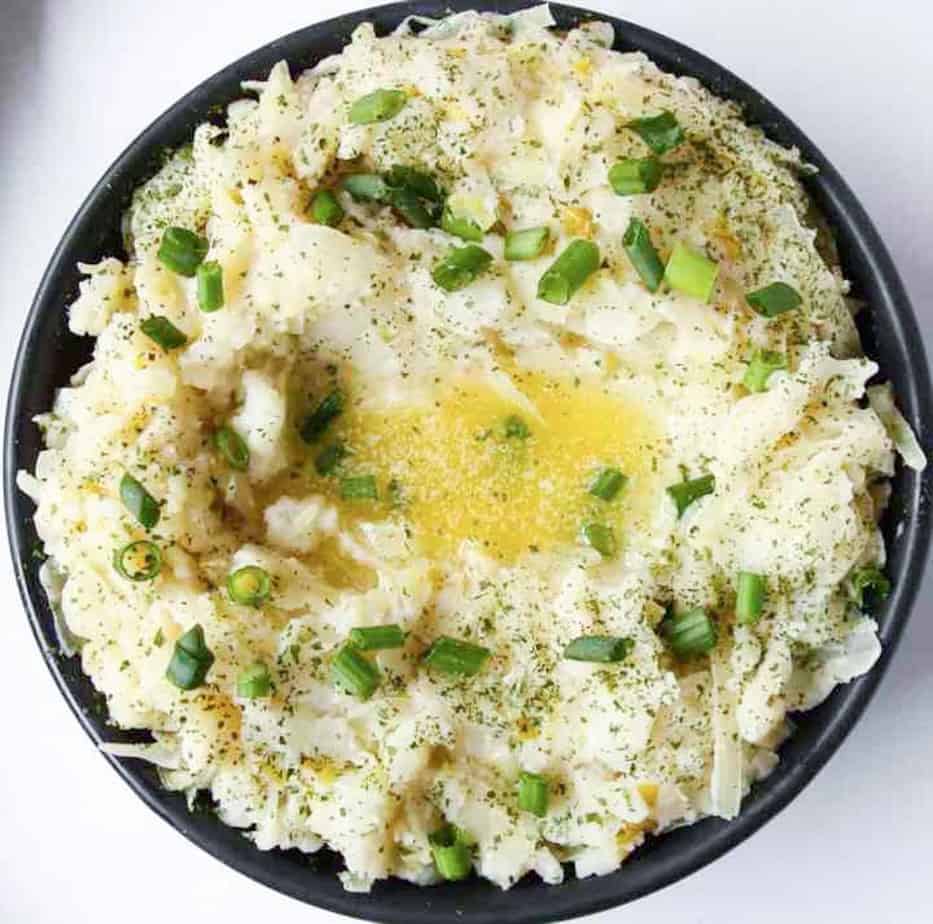 Colcannon is an Irish dish of creamy mashed potatoes, sweet cabbage, leeks and lot of butter and cream.
Particularly, this dish is rich and a perfect match for scallops.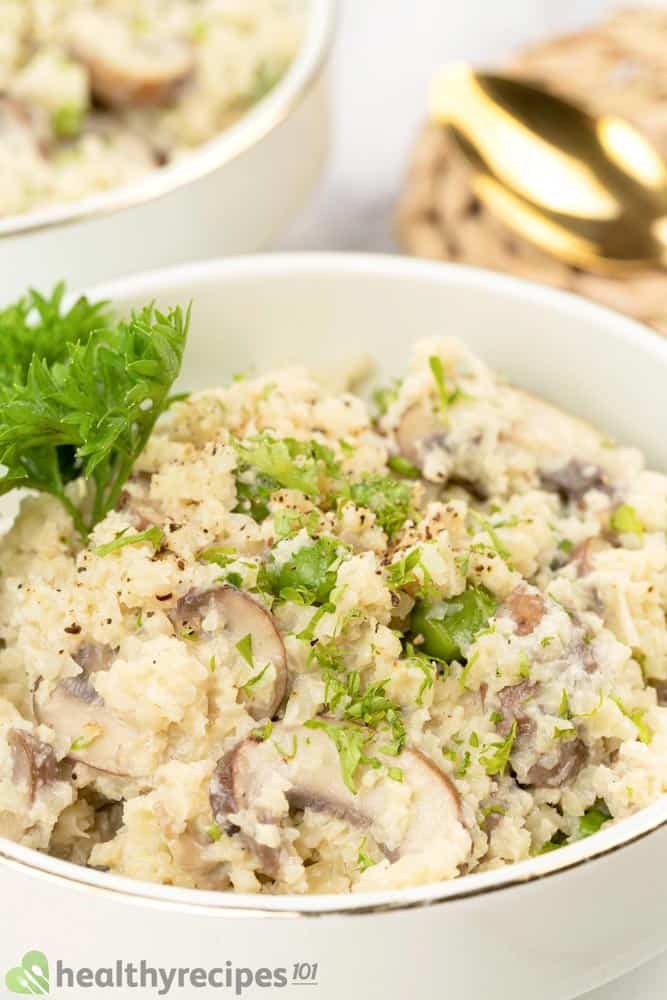 This cauliflower risotto is made with mushrooms, wine, cream, and parmesan cheese and carries rich flavors that deliver a creamy pairing to scallops.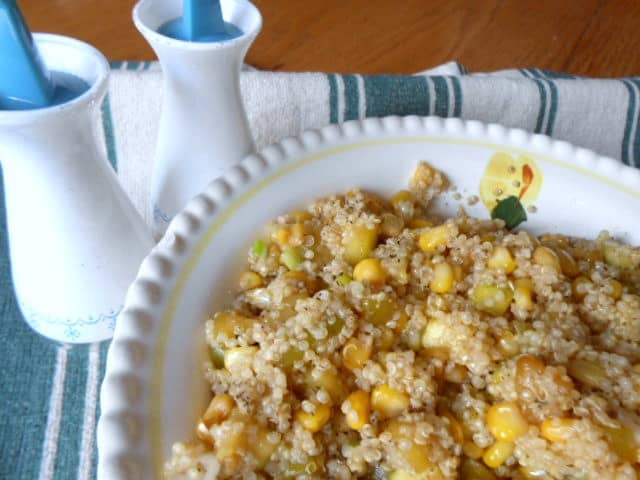 With ingredients like quinoa, corn, honey, lemon juice, spring onions, butter, and garlic, you can just imagine how delightful this quinoa salad would be as a co-star to your scallops main dish.
13. Wedge Salad with Crispy Fried Shallots From Life Love and Good Food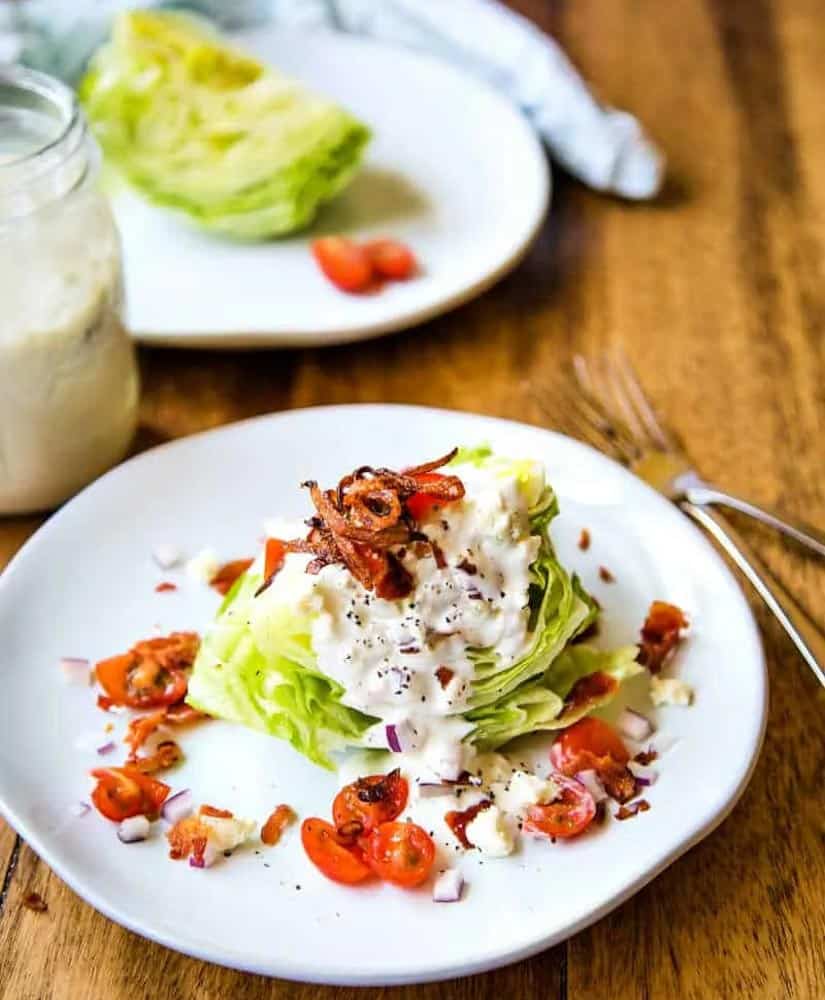 Serve Wedge Salad with Crispy Fried Shallots as a side dish or as a light lunch on chilled plates with extra blue cheese crumbles and a drizzle of a good quality aged balsamic vinegar.
An ultimate culinary experience you can easily create at home.
14. Instant Pot Palenta From Fantabulosity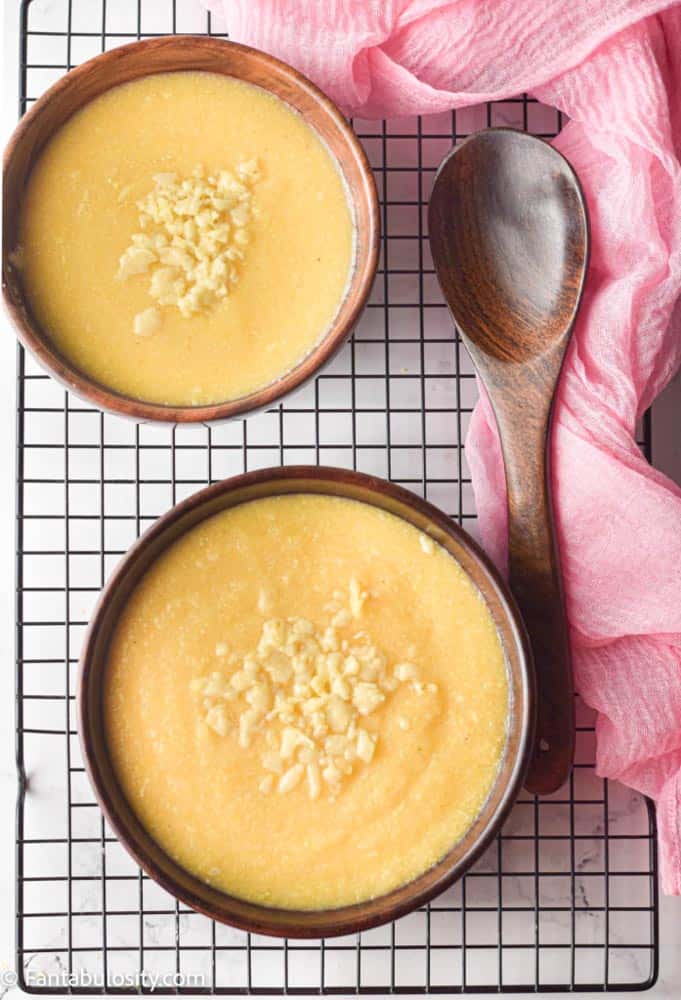 Instant Pot Polenta is an amazing, creamy side dish that can either pair really well as a side for scallops or be placed underneath scallops for an amazing presentation.
The flavors of the polenta not only complement scallops but the texture is a perfect combination!
15. Stuffed Cheddar Broccoli Twice Baked Potatoes From On My Kids Plate
Twice baked potatoes pretty much go great with anything as the main dish!
'Nuff said!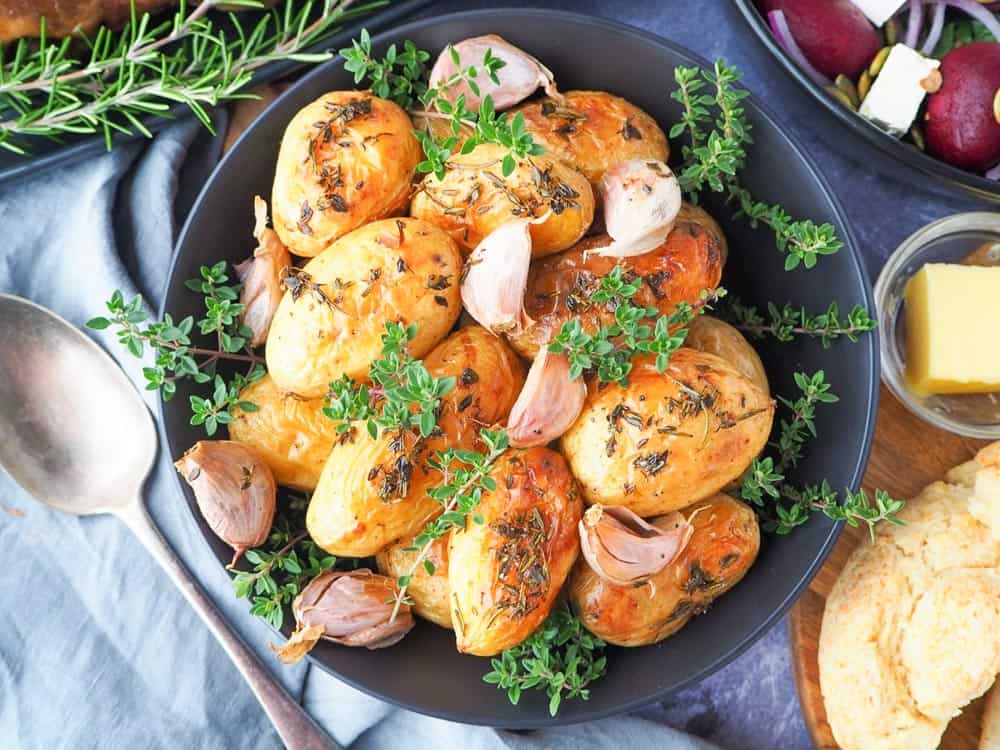 These roasted mini potatoes are quick and easy to throw together.
The perfect side for roasts, BBQs and mains when you need some roasted carby goodness.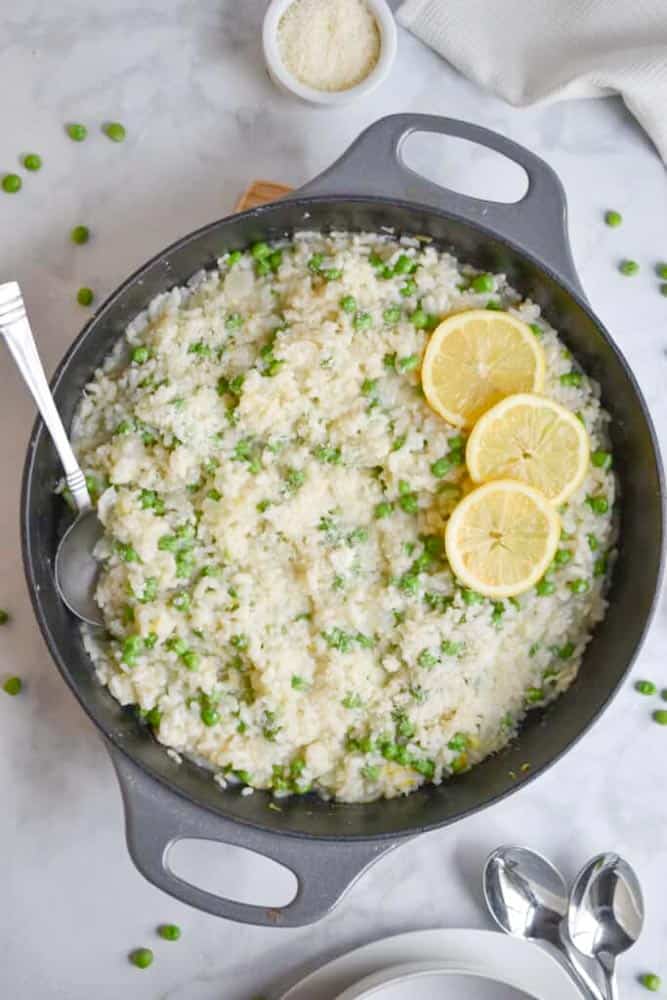 Risotto is one of those dishes that I don't make enough of but always order if it's on the menu when I go out!
So creamy and rich, you can't go wrong with this recipe!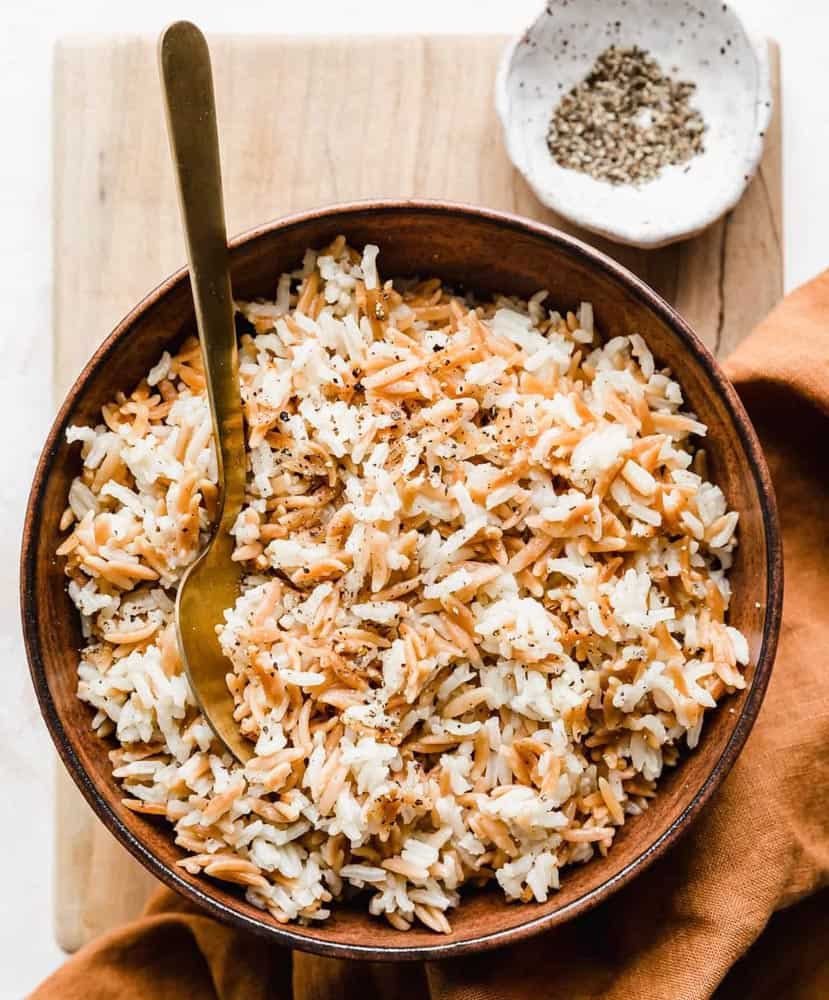 This orzo rice recipe is the perfect stovetop pilaf dish you can make to complement any variety of scallops recipe!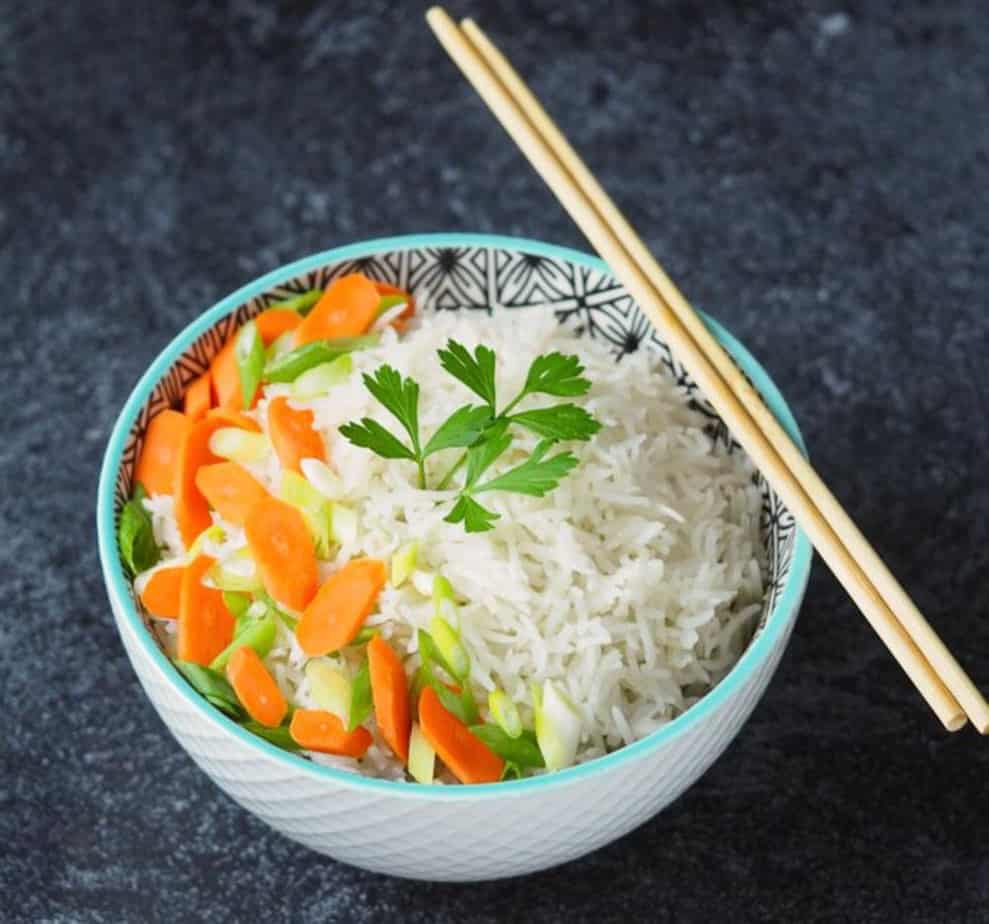 Instant Pot Coconut Rice is an easy side dish with a slightly sweet taste that is a great compliment to any chicken, fish, or pork dish!
Quickly made in the Instant Pot with a ten minute cook time.
20. Cheddar Bay Biscuits From The Cozy Cook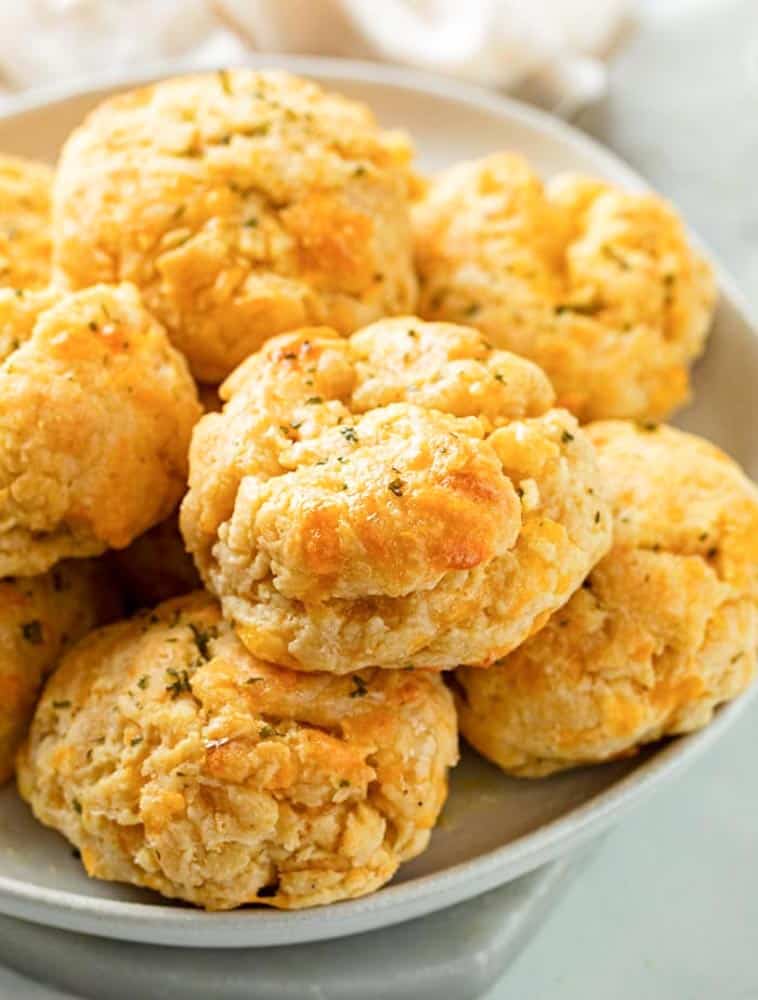 These Cheddar Bay Biscuits are easy to make from scratch or with Bisquick mix!
With plenty of buttermilk substitution options, you'll always be stocked up with what you need to make these warm and flavorful biscuits.
21. No-Knead Rosemary Bread From Emily Fabulous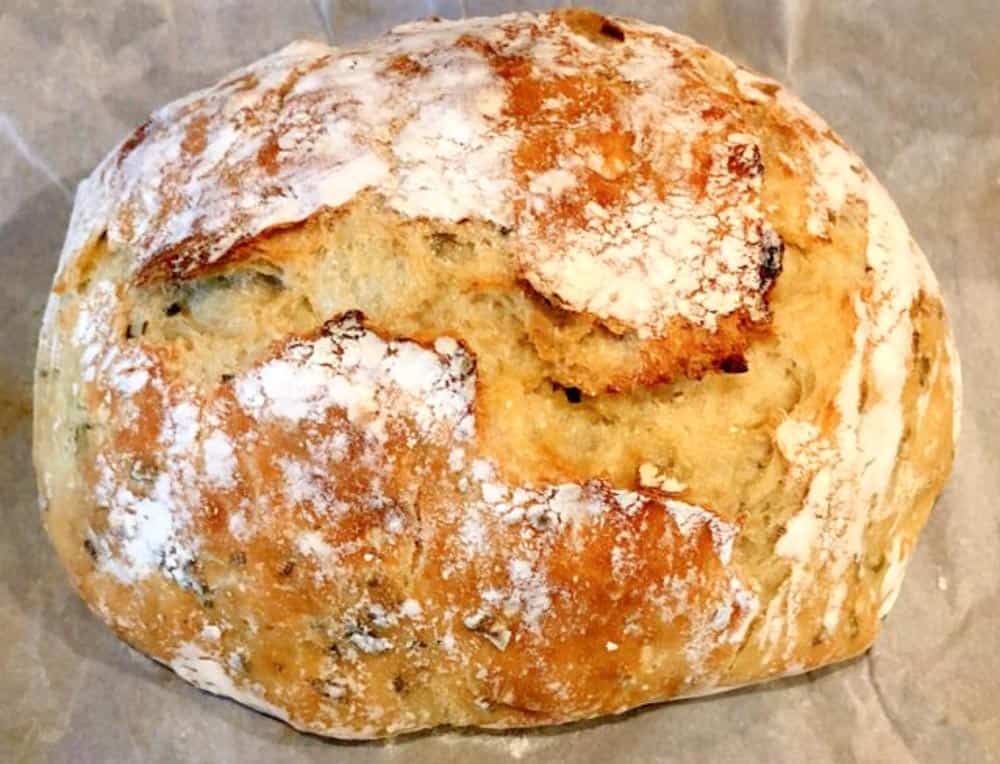 This No-Knead Rosemary Bread is so easy to make and tastes just like artisan bread from a bakery.
Your house will smell amazing and you will have fresh bread that is delicious on its own or perfect for dipping in soup or even making sandwiches!
22. Scallop Chowder with Wild Mushrooms From Fearless Eating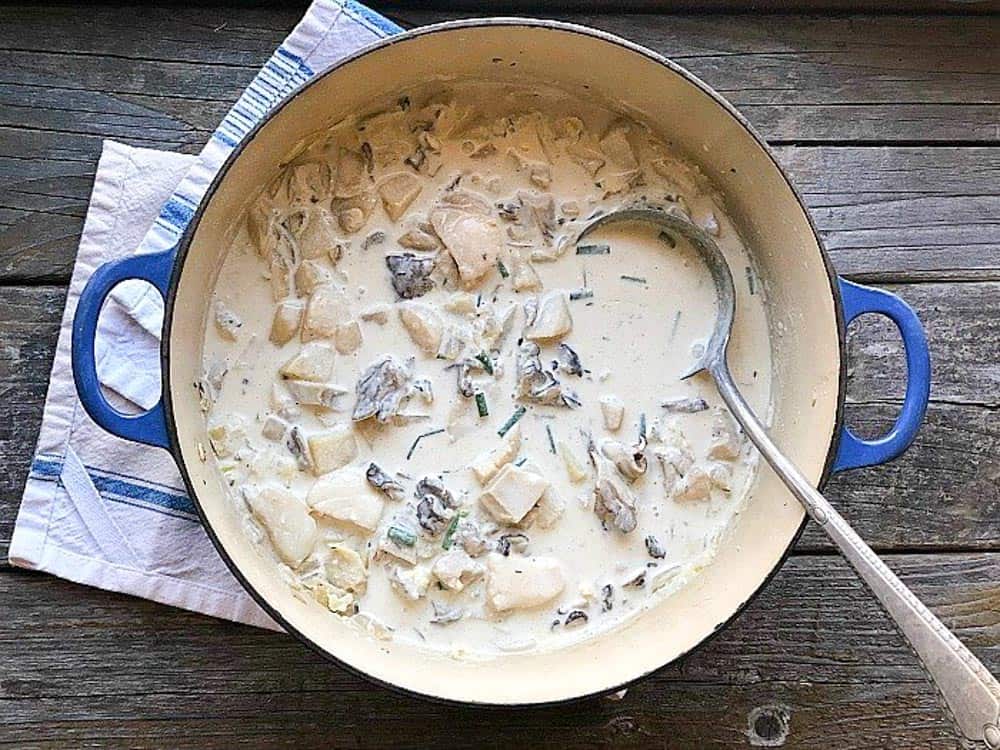 Though clams are more popular, chowders can go just as well with scallops too!
And why not eat scallop chowder alongside your scallops!
The more the better right?
Lastly, let me know your go-to sides that pair perfectly with scallops!
Bon appetit!