Cafe Bueno in Frederick, Md is truly and authentic Mexican restaurant.
With their recipes coming from the owner's mother who still lives in Oaxaca, Mexico, you really can't get more authentic than that!
Cafe Bueno in Frederick, Md
Remember back in the day when Mexican chain restaurants started getting popular?
I'll never forget in the 80's our local mall had opened up a Chi-Chi's Restaurant and I thought I had died and gone to heaven.
The idea of getting free baskets of tortilla chips with salsa as soon as I sat at a table was incredible to me.
The popularity of Mexican restaurants in America hasn't faded ever since.
They seem to be everywhere you look now.
Many of these restaurants cater to American tastes.
Not that there's anything wrong with that, but I've often wondered if there are any Mexican restaurants in America that truly offer authentic Mexican fare.
The Mexican Food at cafe bueno is truly authentic
Well Terri and I have discovered a true gem in Frederick, Maryland: Café Bueno.
We stopped by for lunch one day and flat out asked the waitress to tell us 5 reasons Café Bueno is authentically Mexican.
The place was crazy busy and our waitress was slammed, but she told me she'd have my answer by the time we finished our meals.
Now that's service!
So before I get to the list, let me tell you a little bit about Café Bueno.
Where is Cafe Bueno Located?
UPDATE: Since writing this post, Cafe Bueno has moved to a larger location right down the street from it's original location.
They are now located at 255 E.4th Street in Frederick, Md.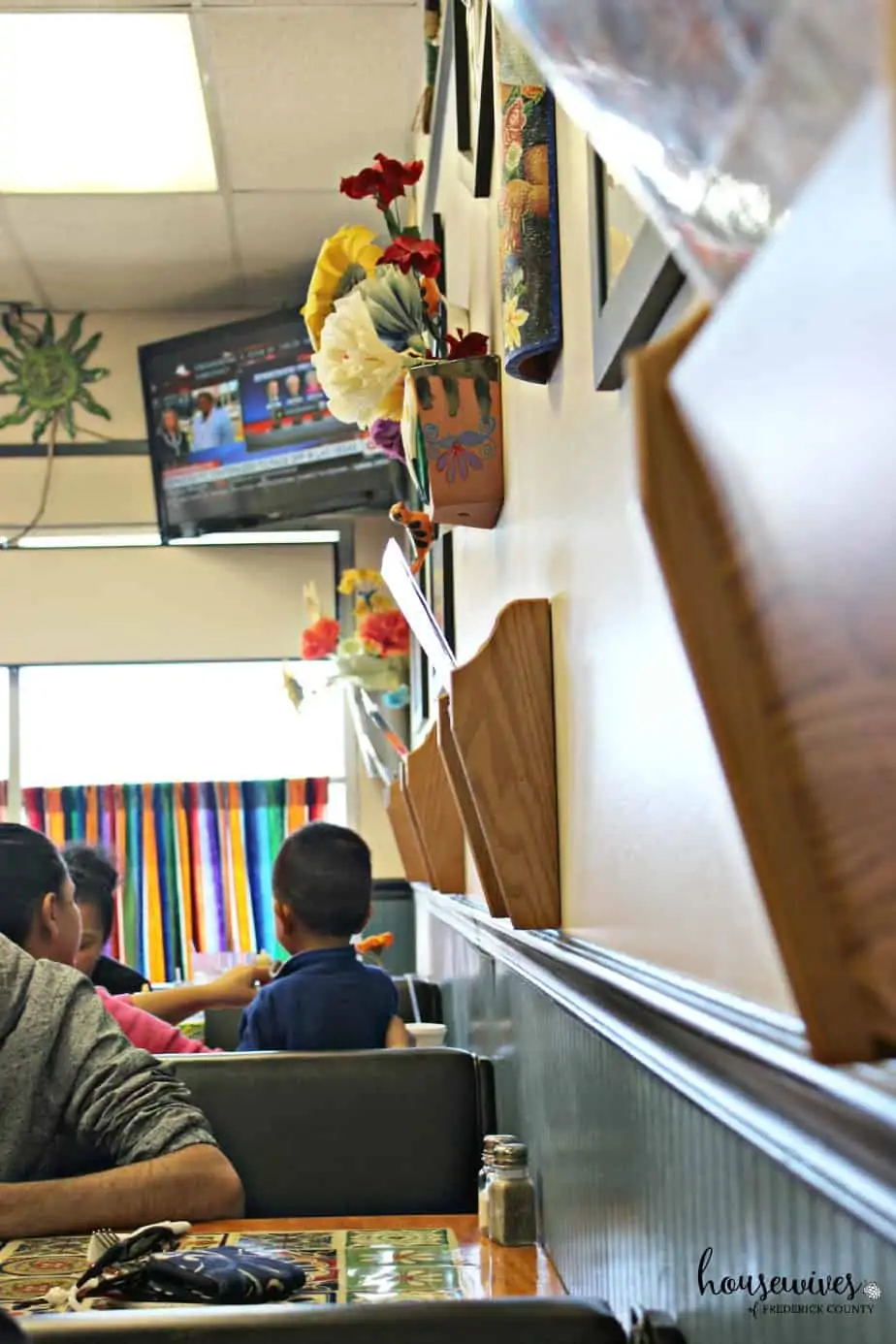 What is Cafe Bueno Like?
Café Bueno is a small, unassuming restaurant, where oftentimes there is a line of people almost out the door, either waiting to be seated or waiting to pick up their take-out orders.
Café Bueno prides itself on being authentically Mexican.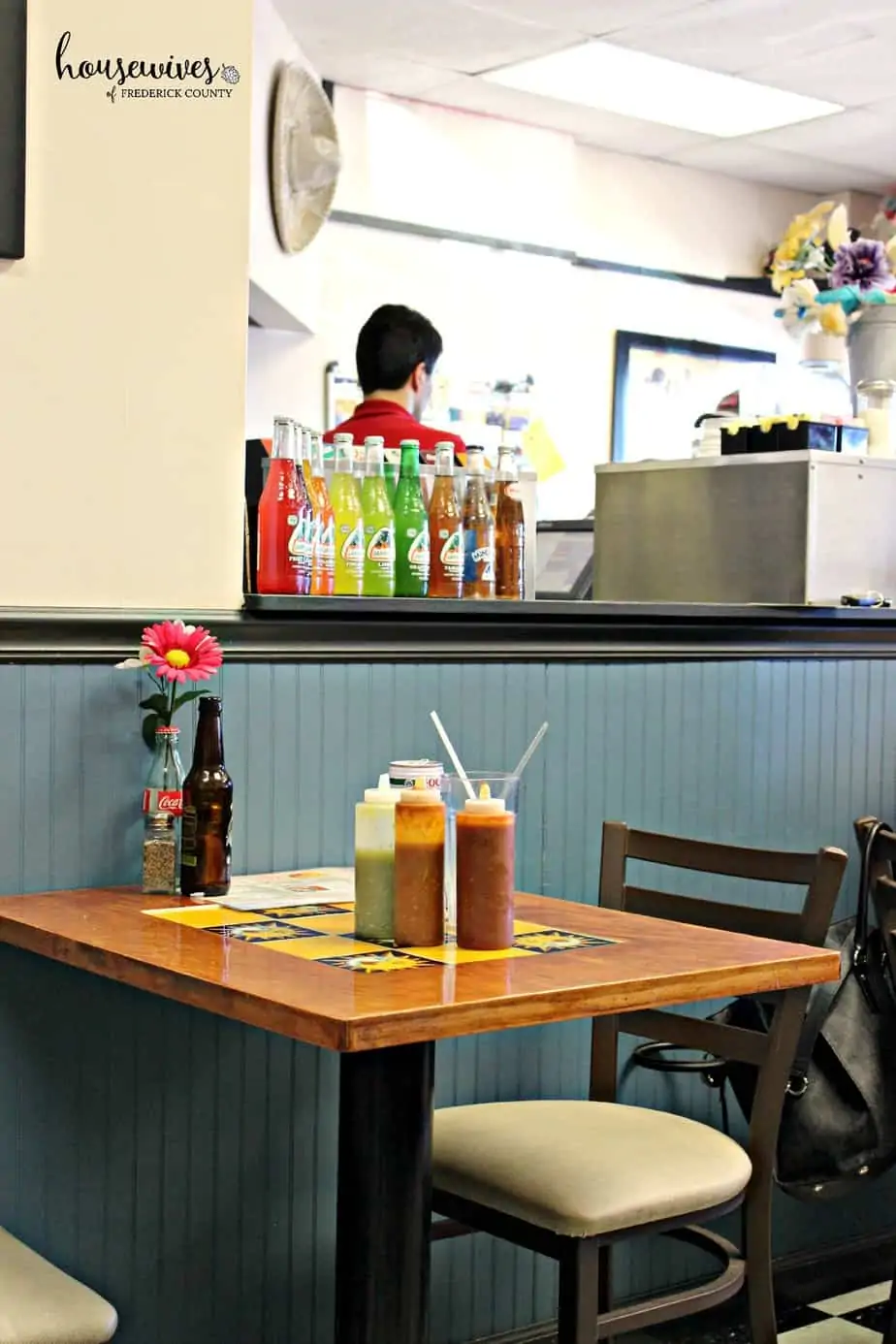 The seating is casual and comfortable.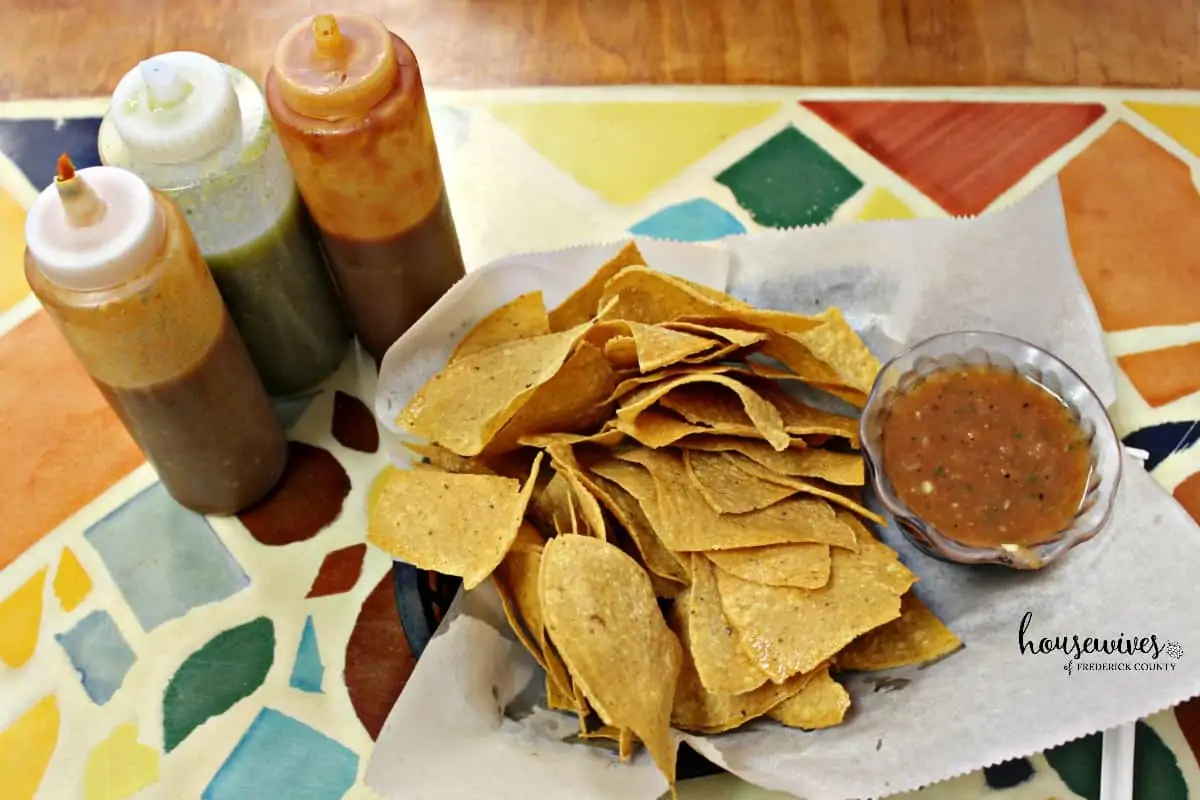 The chips and salsa are THE best in town!
They don't come free, but hey, you get what you pay for, right?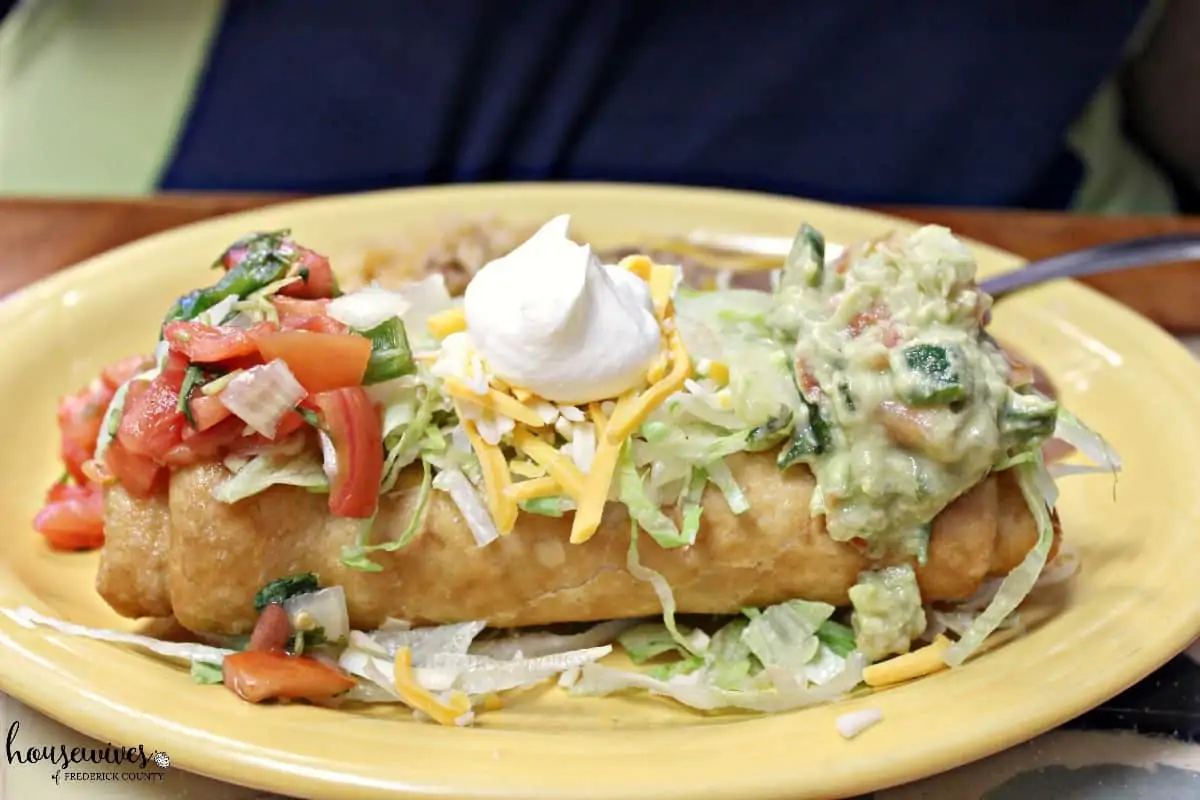 The Food and the prices
Café Bueno offers daily specials in addition to their regular menu items.
Terri chose that day's special, which was a pulled chicken chimichanga with Mexican rice and refried beans.
It was delicious!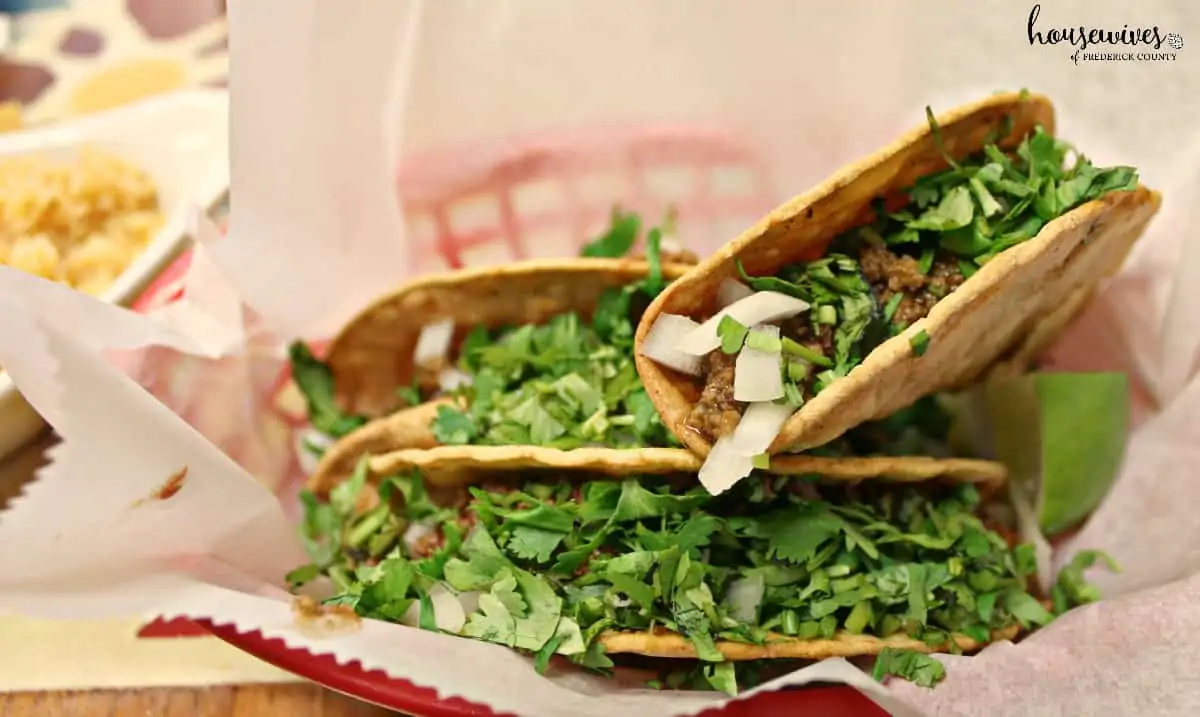 I opted for my 'usual' which was the Mexican style tacos.
They server their Mexican style tacos on a soft corn tortilla with fresh cilantro, chopped onions, and fresh lime.
Because I love the 'crunch', I always choose crispy shells.
As always, they were amazing.
In addition to Café Bueno serving a fabulous selection of authentic Mexican dishes, they offer American style dishes as well.
Their prices are great, the service is stellar, and the food is top notch.
What more can you ask for?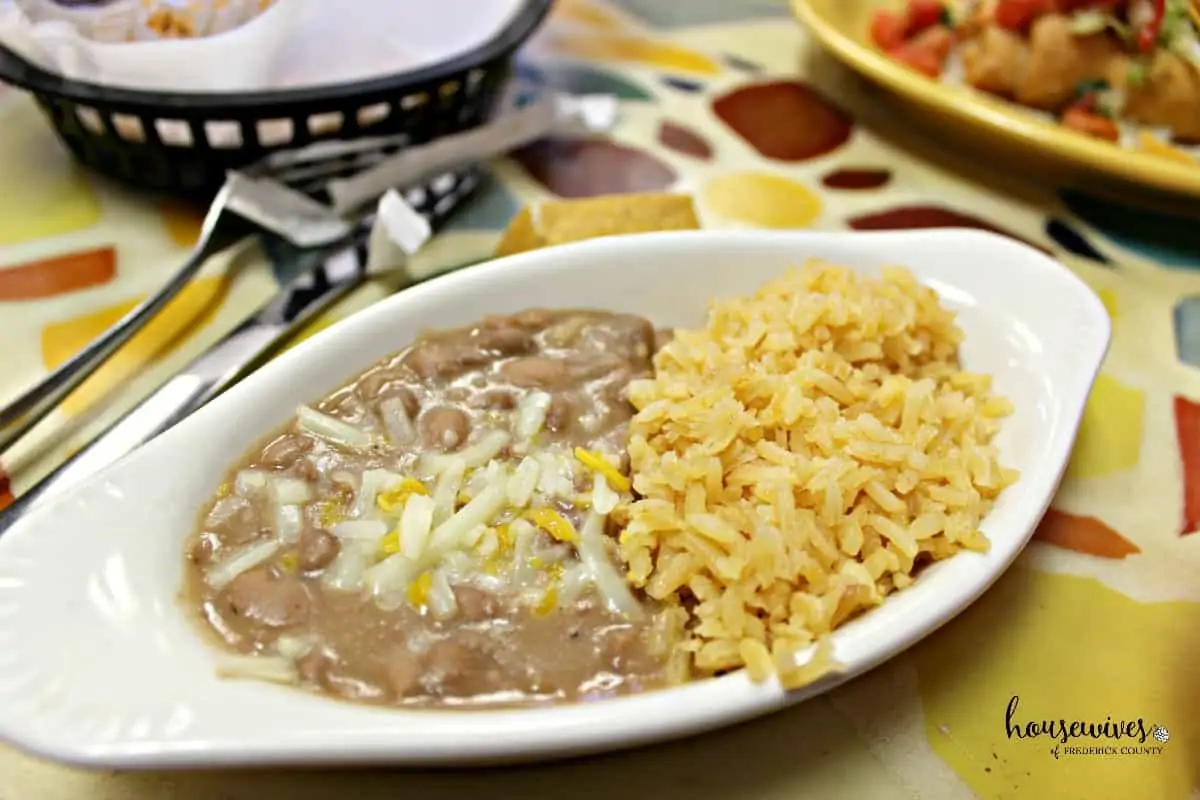 5 Ways to know that a restaurant is truly Mexican
And now the answer to the original question.
What are 5 ways to know that a restaurant is truly Mexican?
Our waitress came back with our tab and 'the list'!
The restaurant's recipes come from the owner's mother who still lives in Oaxaca, Mexico.
Every cook at Café Bueno is from Mexico.
The restaurant purchases authentic produce no matter the price.
Café Bueno has consistently been # 1 on Yelp.
Café Bueno constantly revises their recipes to ensure quality and integrity.
For more great Frederick, Md restaurant recommendations, click on over to:
8 Best Italian Restaurants in Frederick: Really Authentic
33 Best Gluten-Free Restaurants in Frederick, Md
10 of the Most Romantic Restaurants in Frederick, Md