This brie in puff pastry with pecans and brown sugar recipe is super easy to make and yields delicious results!
With only 6 ingredients and ridiculously easy instructions, you'll wonder why you don't make these all the time.
Brie in Puff Pastry with Pecans & Brown Sugar
I was first introduced to brie cheese by my stepmother many years ago.
She's always been ahead of her time whenever it comes to good eats.
Every time she and my Dad traveled to Europe, they came back more cultured than before.
Because of this, my stepmother would have more recipes to try out on us kids.
One of her tried and true recipes is a baked wheel of brie, usually with slivered almonds on top.
Just serve it with a plate of crackers and it's heaven in your mouth!
Clearly, I have loved brie cheese ever since.
Many years later, I decided to make a brie cheese appetizer recipe that could be eaten in small bites.
Small bites as appetizers seem to be really popular these days.
Obviously, there are no cheese knives or crackers involved.
Just the brie cheese & toppings in their own tasty vessel, ready to grab and eat.
Brie in Puff Pastry Shells
The 6 ingredients to this recipe are brie cheese, butter, pecans, cinnamon, pastry shells, & brown sugar.
The Printable Recipe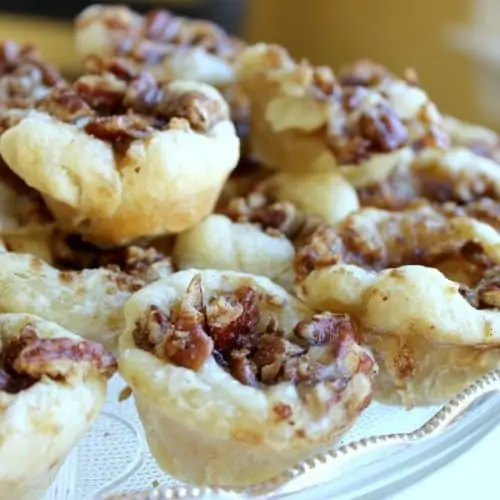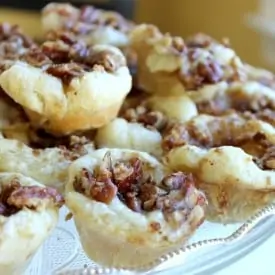 Brie in Puff Pastry with Pecans & Brown Sugar Recipe
A delicious melted brie, pecans, and brown sugar combination baked into puff pastry shells that make for the perfect appetizer.
Ingredients
1

tablespoon

butter

⅓

cup

chopped pecans

⅛

teaspoon

cinnamon

2

tablespoons

brown sugar

1

8 oz wheel of brie cheese with rind removed, cut into 24 pieces

2

boxes Pepperidge Farm Puff Pastry Shells

,

6 shells per box
Instructions
Preheat oven to 350 degrees F.

Spray mini muffin pan (24 mini muffins) with cooking spray.

In a small saucepan, melt butter over medium heat and add the chopped pecans.

Cook 2 to 3 minutes or until the pecans are toasted.

Add the cinnamon and stir. Remove from heat and set aside.

Remove pastry shells and cut each shell in half.

You will end up with 24 halves.

Roll each half shell in your hands in the shape of a ball.

Flatten each ball with your palms and press into each hole of the muffin pan to make a small pie shell.

Place 1 piece of brie cheese into each mini pie shell.

Add the brown sugar to the cooled pecan mixture and mix well.

Sprinkle pecan mixture evenly over all 24 mini pie shells.

Press the tops with the back of a spoon so that the pecans cook into the melted cheese.

Bake for about 15 minutes or until pastry shells are golden brown.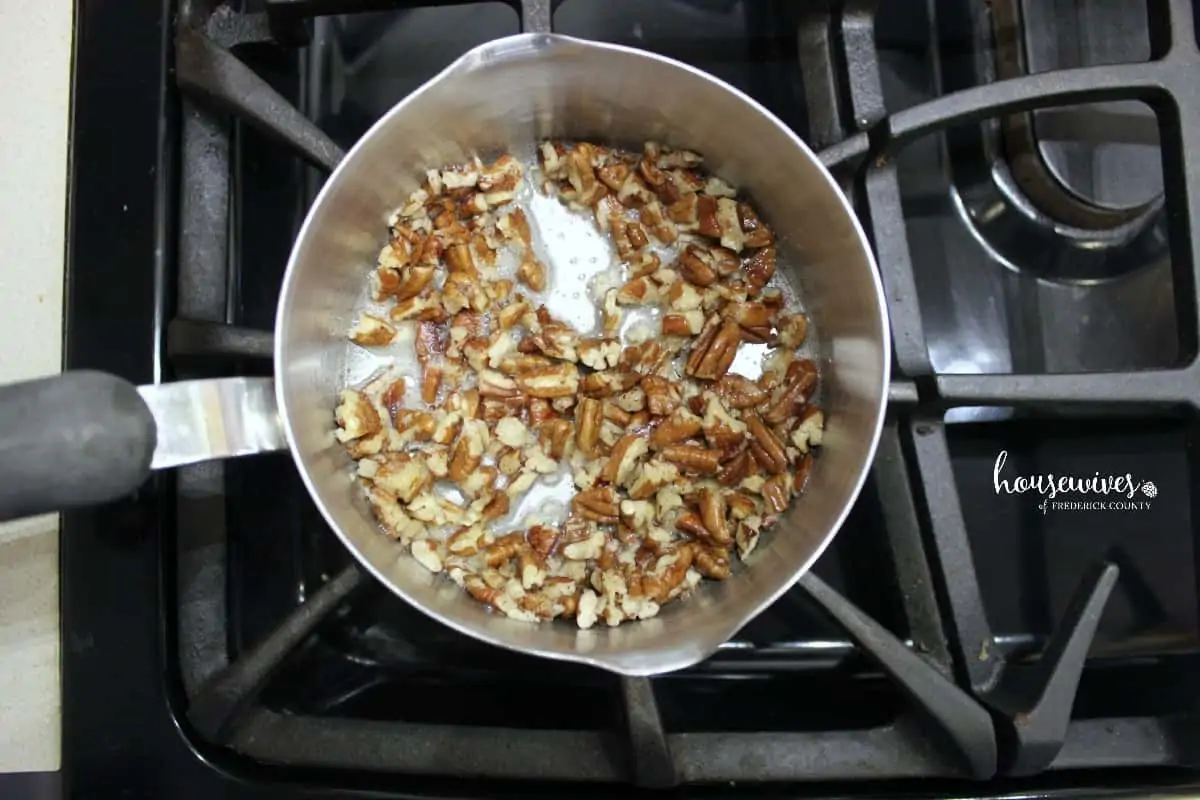 The Extra Prep Time is Worth It
The prep time took a little bit longer than I expected.
From the cook's standpoint, just adding toppings to a wheel of brie and popping it in the oven is MUCH easier and quicker than preparing these bites.
However, from the eater's standpoint, having it in bite form is so much easier and quicker and you don't need to be hogging the appetizer table trying to get enough brie on your cracker.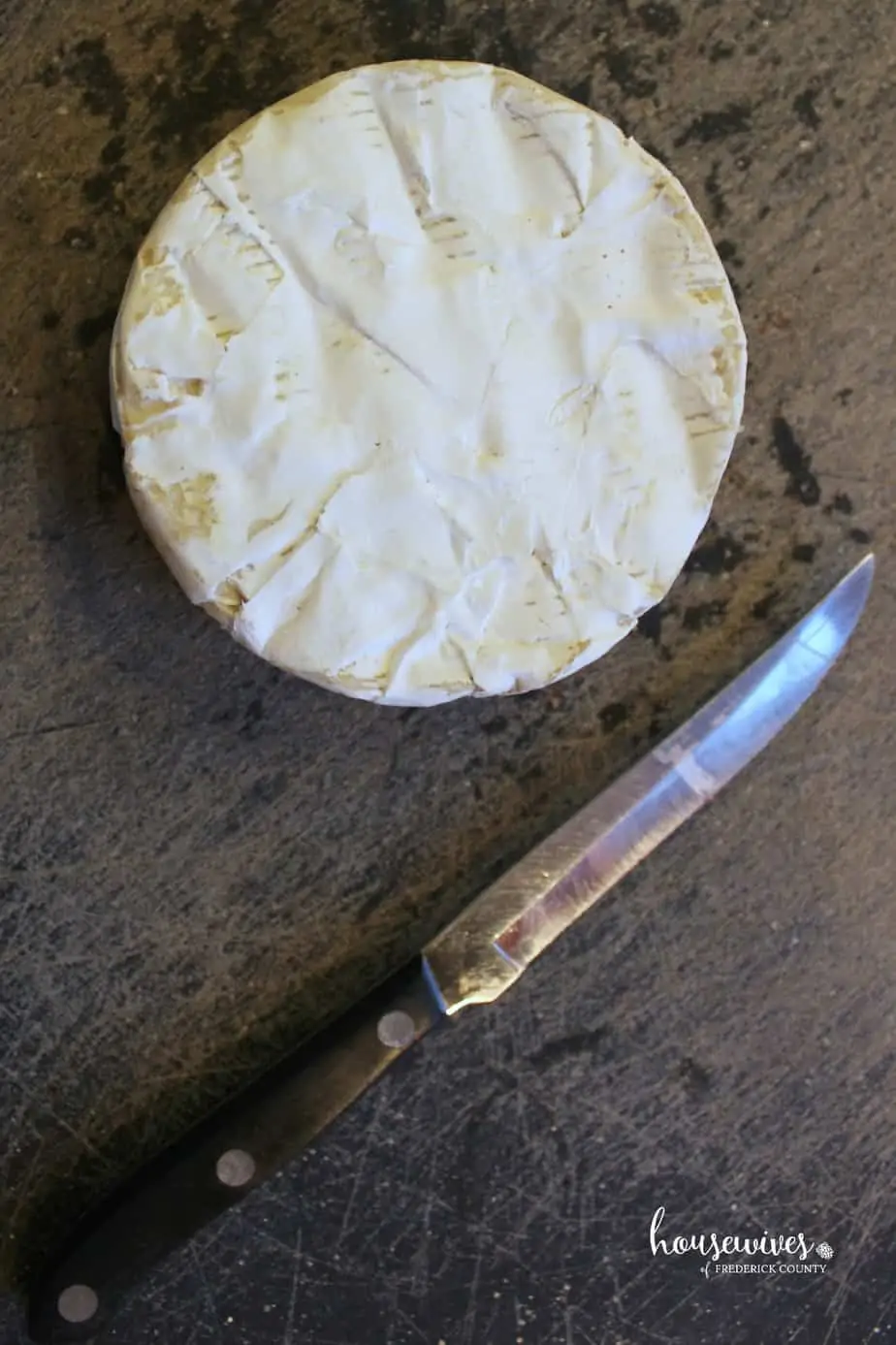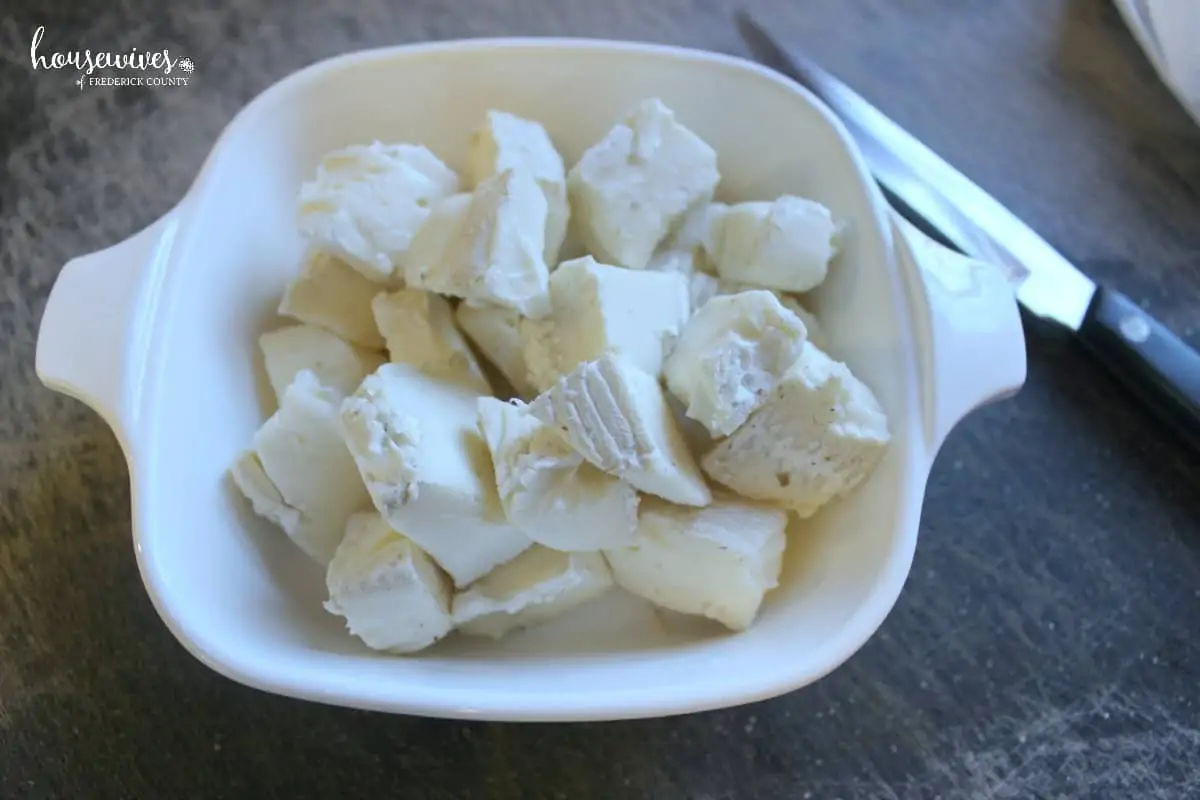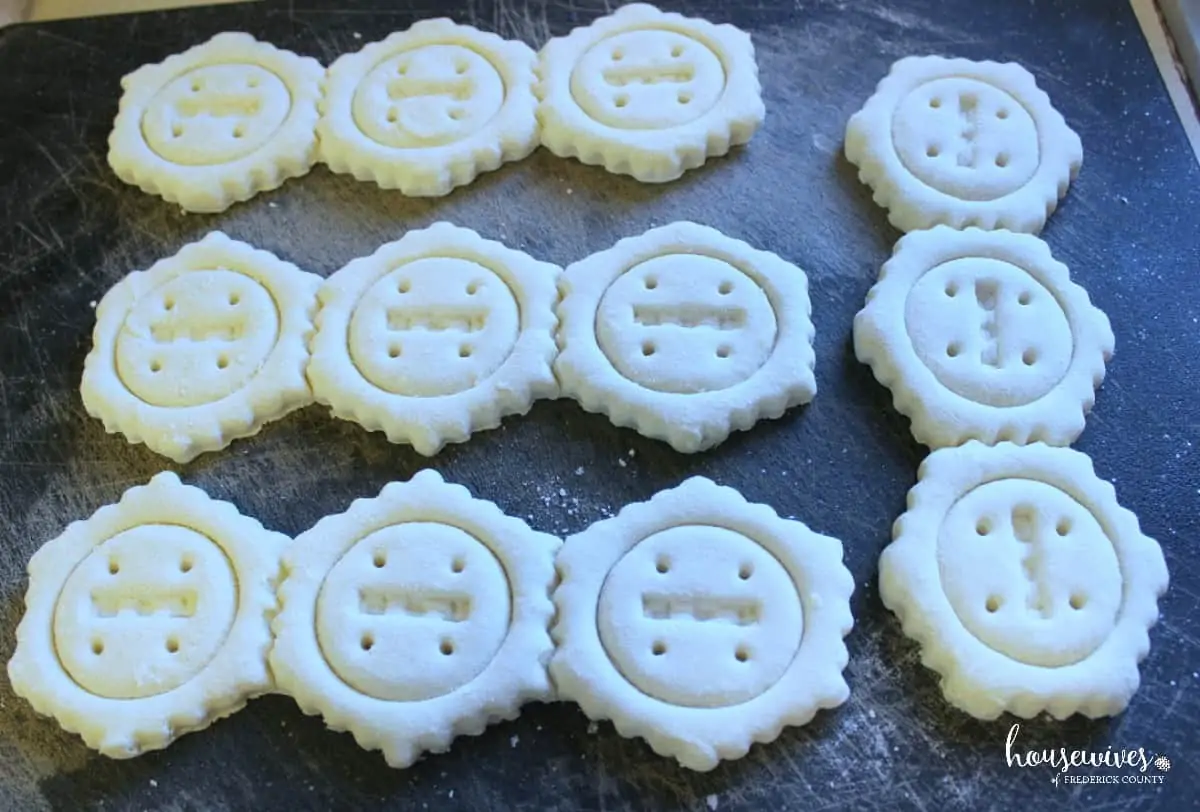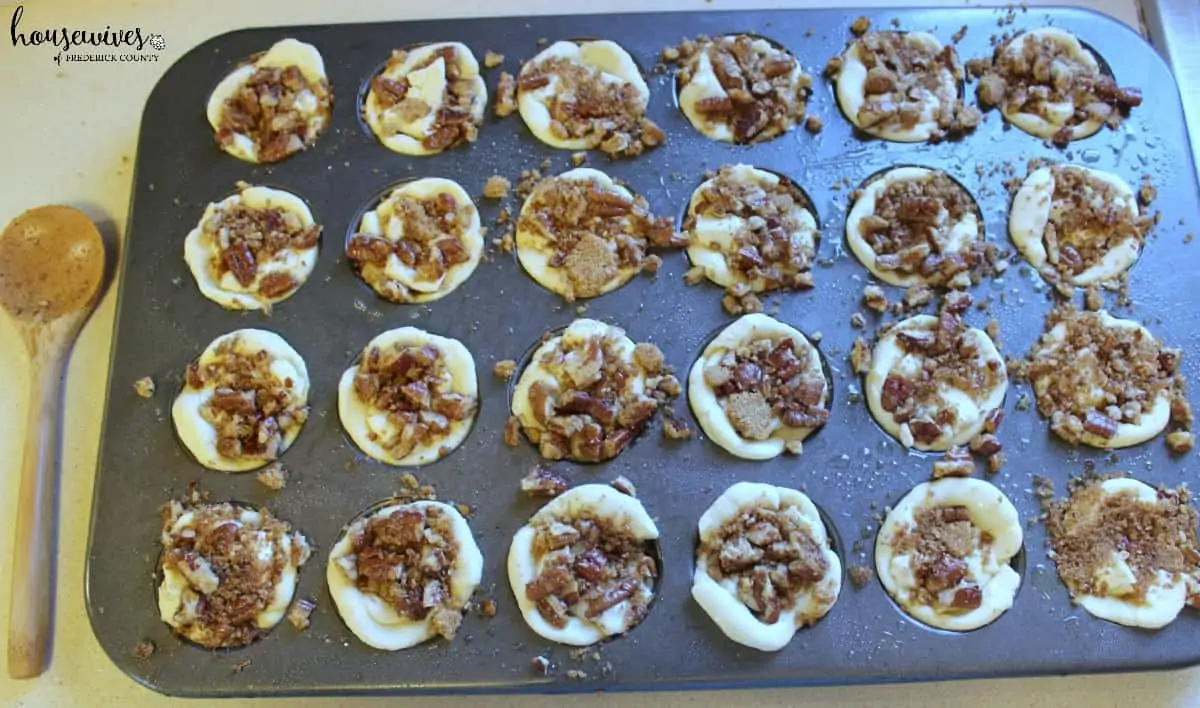 Pro Tips for Making the Perfect Brie Appetizer
Make sure to serve these brie bites right out of the oven while they're still hot.
They're much tastier that way.
Once they cool off, you don't get that melted brie heavenly mouthful anymore.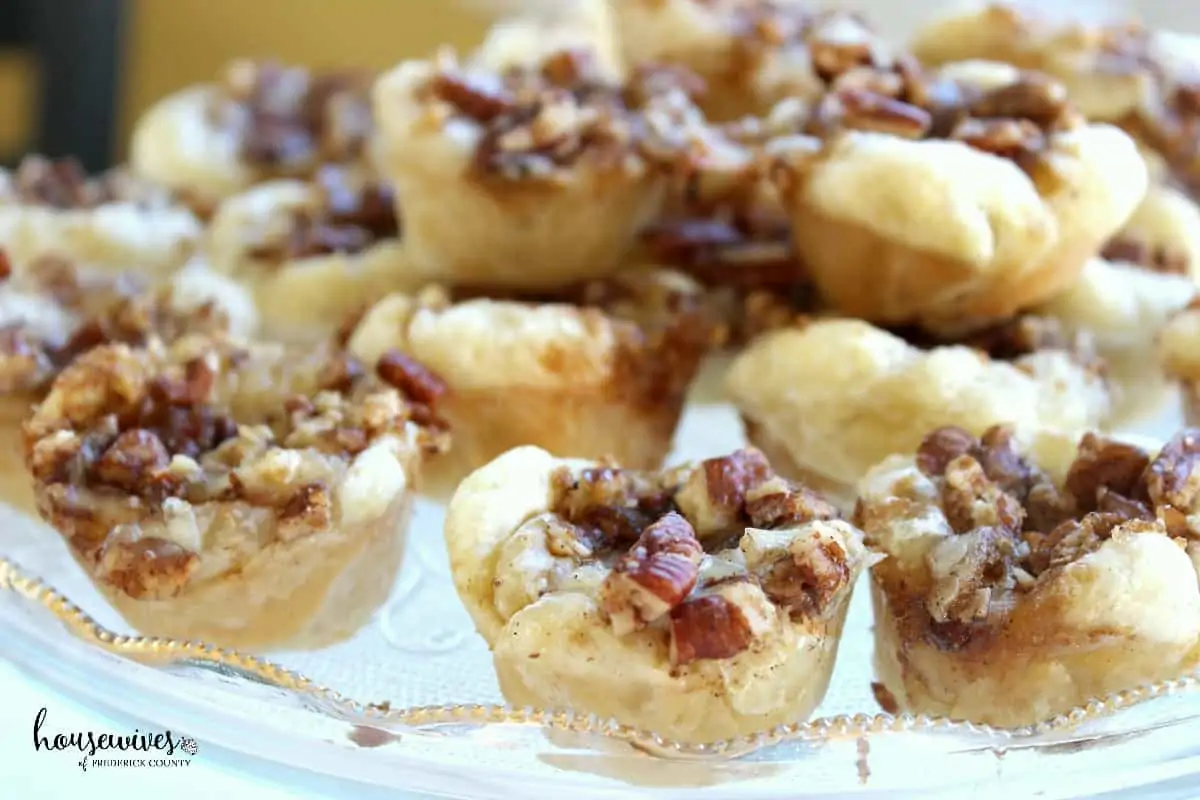 As you can see from my photos, I could have probably left mine in the oven about 5 minutes longer.
I also think that you could use just one box of the pastry shells and cut each shell into 4 pieces to make them thinner and crispier.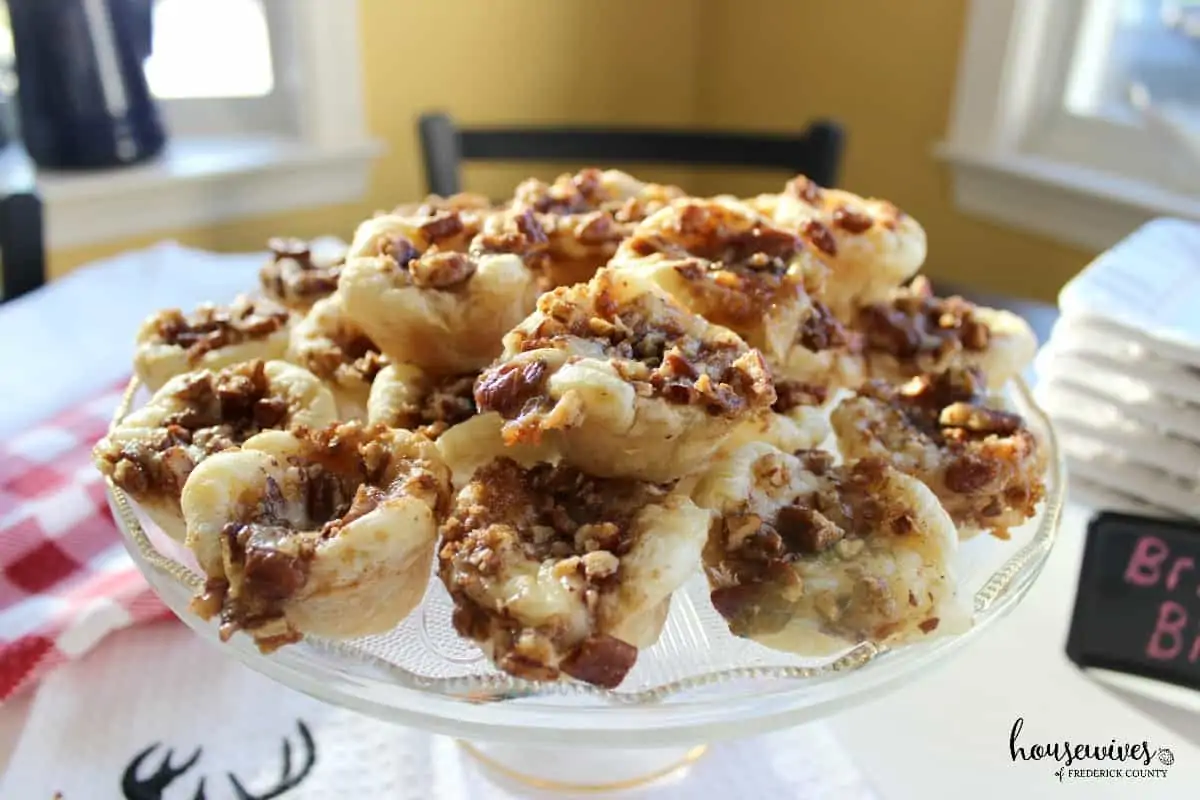 The toasted pecans mixed with brown sugar and cinnamon was absolutely delicious with the melted brie cheese and crispy pastry shell.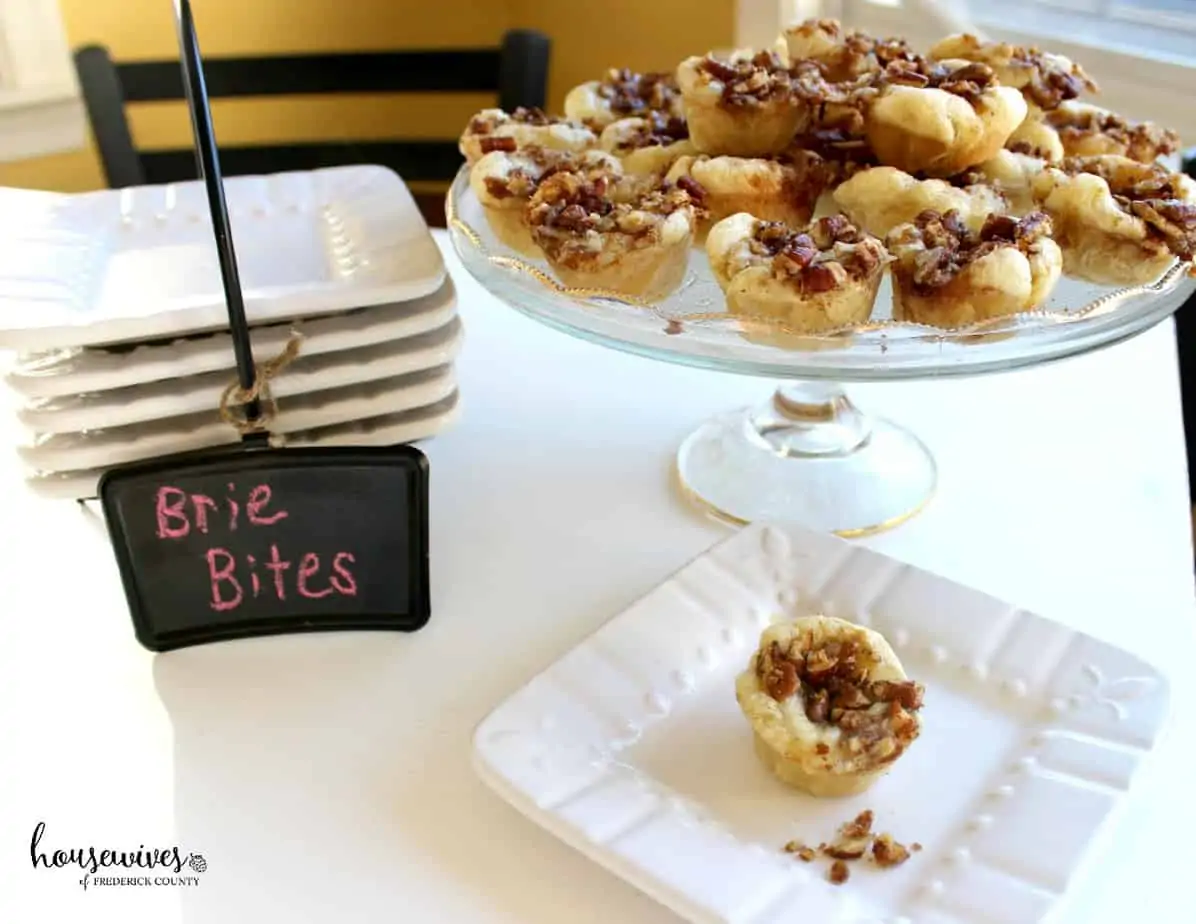 I will definitely be making these again!
They're great for family gatherings, the holidays, and wine parties.
And you, the cook, will look so very sophisticated for serving it!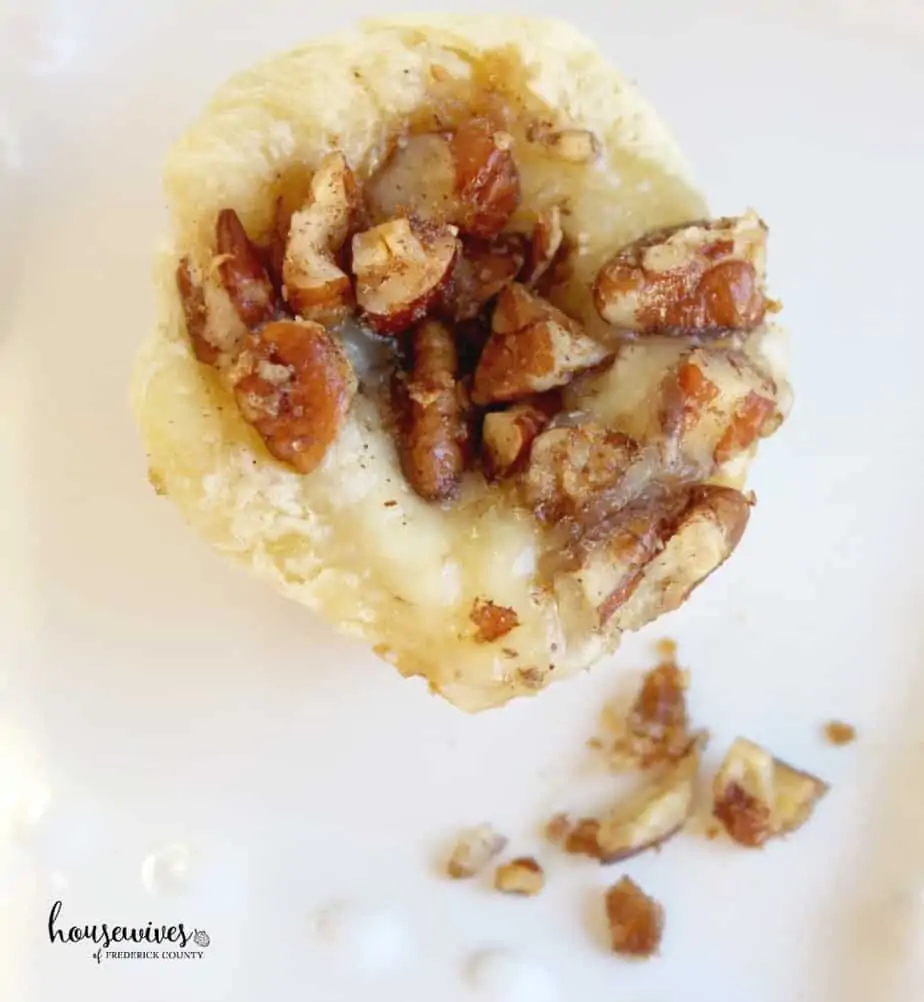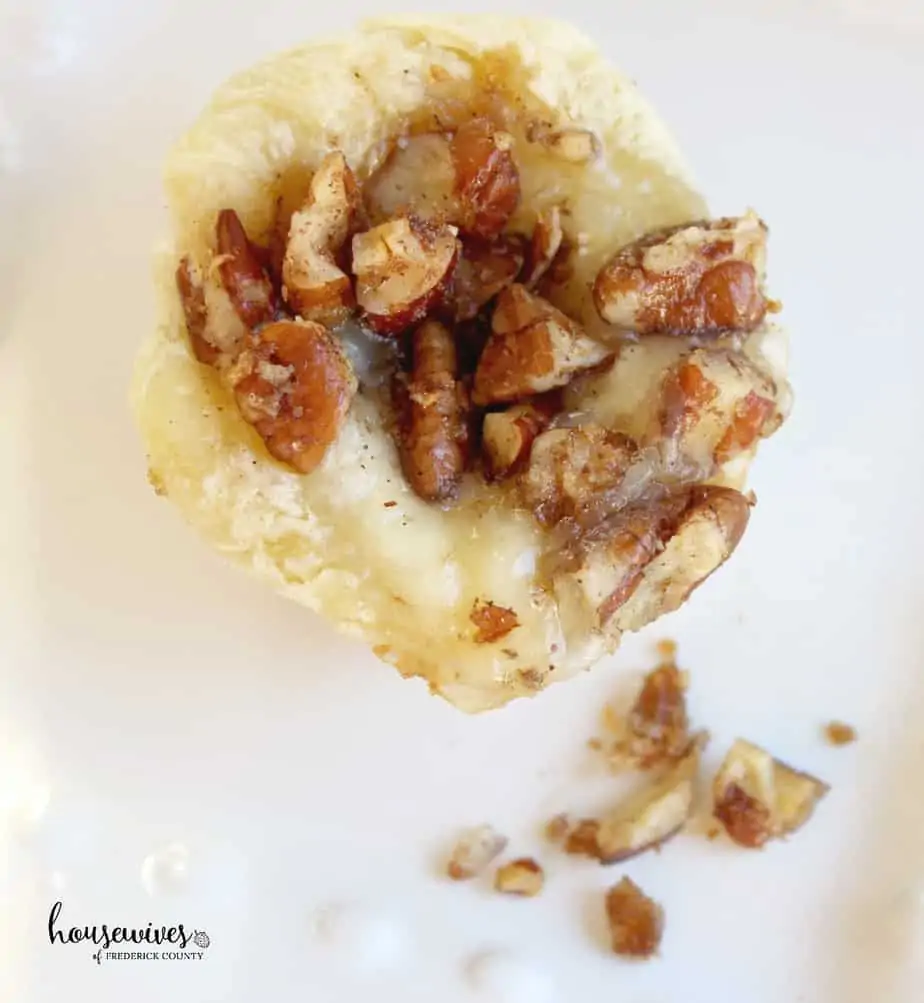 Here is a list of essentials you'll need to make this delicious appetizer recipe:
For more delicious appetizer recipes, click on over to:
Easy Old Bay Crab Dip Guaranteed To Amaze Your Guests
Loaded Sweet Potato Fries with Shredded BBQ Chicken
Bacon, Cheese & Mushroom Chick-Fil-A Chicken Nuggets