Looking for some awesome fishing spots in Frederick, Maryland?
We asked our readers to give us the scoop, and they gave us a great list to share with you!
Best Fishing Spots in Frederick, Md
After putting together our list, we searched on Google to find the addresses and photos of each of the best fishing spots.
However, it was much easier said than done!
We quickly found out that knowing good fishing spots also means that there's not a flashing neon sign pointing to exactly where they're located.
Kinda defeats the purpose of finding the perfect spot to setup your bucket and rod for some nice quiet fishing time.
BUT we have names of places and links to sites where you can get a pretty darn good idea as to where these spots are located.
Why Is Fishing Good For You?
There's a great quote by Henry David Thoreau: "Many men go fishing all of their lives without knowing that it is not fish they are after."
Fishing isn't all about catching the 'big one'.
It's so much more!
Going fishing forces you to:
Get outside and enjoy the fresh air.
Spend quality time with your kids.
Sit in the quiet with your thoughts.
Listen to and appreciate the nature around you.
Have time to exhale.
Relax.
Practice patience.
Relieve stress.
Will I Need A Fishing License to Fish at My Favorite Fishing Spot?
Because all of these fishing spots are non-tidal/freshwater spots, go to this Maryland Fishing & Crabbing page to learn the freshwater seasons, sizes, & limits.
Also, all the information you'll need for a fishing license in Maryland can be accessed on Maryland's Department of Natural Resources website.
This site will provide all information pertaining to:
Fishing license costs
Terms for a fishing license
Age requirements for a fishing license
Maryland Free Fishing Days
Anyone can fish in Maryland without a recreational fishing license on the first 2 Saturdays in June as well as on July 4th.
Things You'll Need Before You Head Out to a Fishing Spot
Before you head out the door to go fishing, make sure you bring with you the following (all can be found on Amazon):
Also, did you know that Frederick County Public Libraries has a Fishing Equipment Loaner Program?
How cool is that?
If you don't have your own fishing rods, library card holders can check out 2 fishing rods at a time for one week.
And now, without further ado, here is our list of the best fishing spots in Frederick, Md.
These are in no particular order.
Fishing Spots in Frederick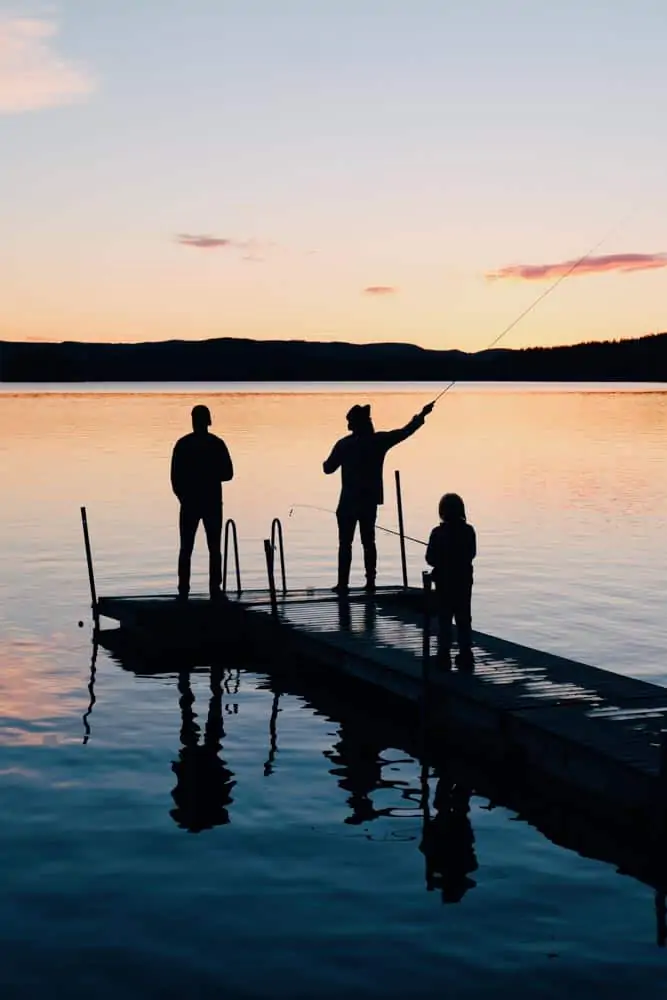 1. Middletown Park
Middletown Park
7628 Coblentz Rd
Middletown, MD 21769
Water Source: Pond
2. Gambrill State Park
Gambrill State Park (Rock Run Area)
8602 Gambrill Park Rd
Frederick, MD 21702
Classified as a free fishing pond, so a fishing license is not needed here.
Types of fish:
Largemouth Bass
Bluegill
Channel Catfish
3. Cunningham Falls State Park Fishing Spots
Cunningham Falls State Park
Hunting Creek Lake
Big Hunting Creek
Little Hunting Creek
14039 Catoctin Hollow Rd
Thurmont, MD 21788
A Maryland Freshwater Sport Fishing License is required for all anglers 16 years and older.
From a reader: "But beware, on the free fishing days, lakes get busy quickly with everyone fishing. I've tried to go to Cunningham Falls to fish on those days before and there is nowhere to park or fish because everyone brings grills and all to fish and have fun all day long."
Types of fish:
Trout
Bass
Bluegill
Sunfish
Crappie
Catfish
4. Woodsboro Park Pond
Woodsboro Park Pond
Council Dr.
Woodsboro, MD 21798
301-898-3800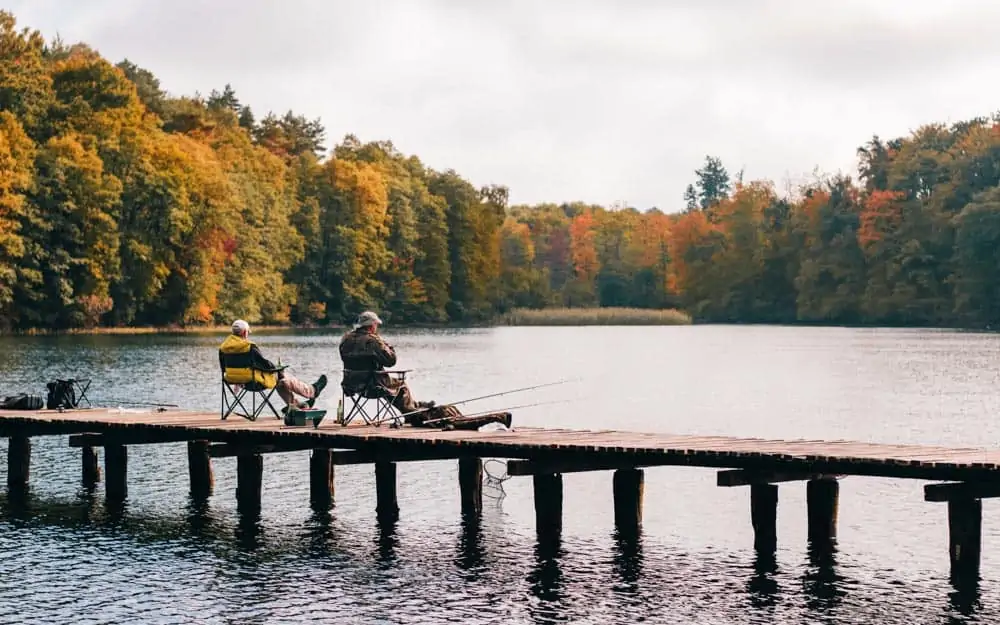 5. Fountain Rock Nature Center
Fountain Rock Nature Center
8511 Nature Center Place
Walkersville, MD 21793
From a reader: "Foundation Rock is stocked for 2 days then it's empty again. People keep the trout and it's empty fast."
6. Carroll Creek Fishing Spots
An 8.3 mile long – begins southeast of Gambrill State Park & runs East through the City of Frederick to the Monocacy River, which drains to the Potomac River.
7. Culler Lake
Culler Lake
121 N Bentz St
Frederick, MD 21701
(301) 600-1492
Creek behind Baker Park/Culler Lake – gets stocked
From a reader: "Behind Culler Lake gets stocked but that's for kids and blind people only. FYI. Under 16 do not need a license. But a parent cannot touch the rod or will be fined if they do not have a license."
8. Owens Creek
Owens Creek
15882 Foxville Deerfield Rd
Sabillasville, Md 21780
Types of fish: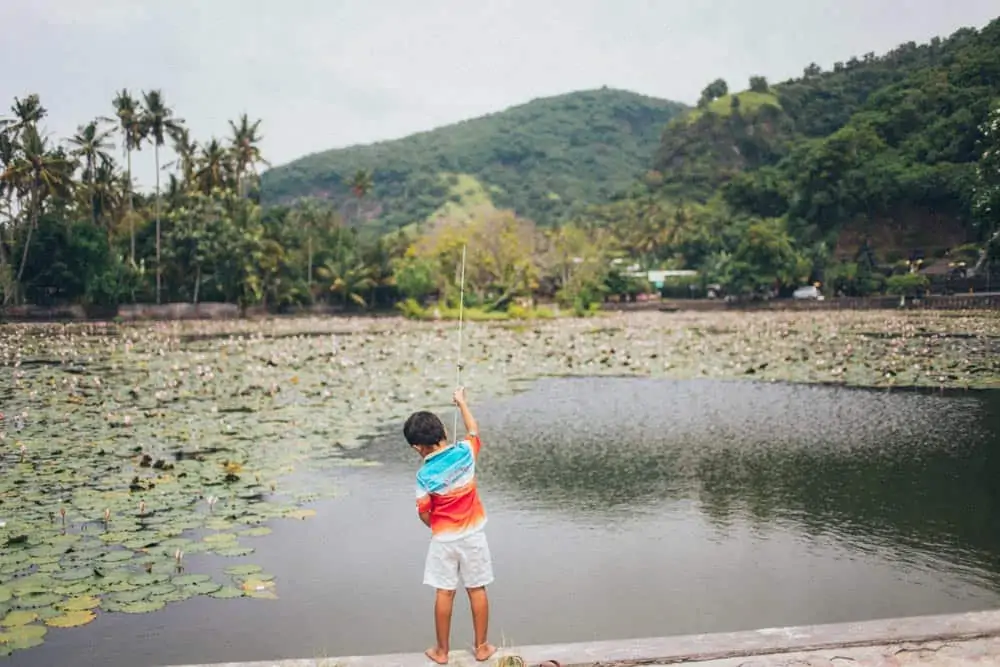 9. Point of Rocks Boat Ramp/C&O Canal
Point of Rocks Boat Ramp/C&O Canal
Canal Rd
Point of Rocks, MD 21777
10. Monocacy River at Devilbiss Bridge
Monocacy River at Devilbiss Bridge
Devilbiss Bridge Road
Thurmont, MD 21793
11. Potomac River at Brunswick Family Campground
From a reader: "The Brunswick Family Campground won't let you fish there unless you're camping….. tried last season."
BUT if you DO want to camp there, we have had personal experience camping at this campground and we absolutely love it!
Read all about it here: Our Maiden Voyage at Brunswick Family Campground.
Potomac River by Brunswick Family Campground
40 Canal Rd
Brunswick, MD 21716
(301) 834-9952
12. Middle Creek
Middle Creek
Corner of Rt. 40 West & Rt. 17 North
Myersville, Md 21773
13. Lake Whittier
Lake Whittier
2451-2599 Whittier Dr
Frederick, MD 21702
(301) 600-1492
Types of fish:
Largemouth Bass
Bluegill
Channel Catfish
Great Fishing Spots Near Frederick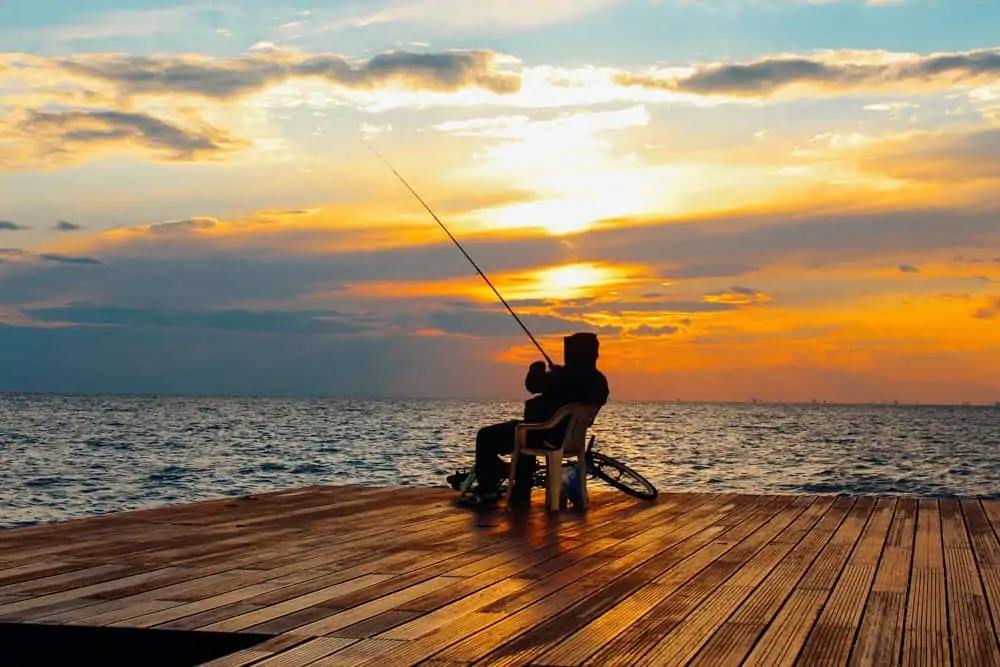 Washington County
Greenbrier State Park
Greenbrier State Park
21843 National Pike
Boonsboro, MD 21713
(301) 791-4767
Also, we'd love your help adding fishing spots to this list!
So, if you know of any good ones that you're willing to share with us, please let us know in the comments.
Tight lines!
For more fun things to do outdoors, click on over to:
Visiting Gathland State Park & National War Correspondents Memorial Arch
Cunningham Falls State Park: Get Back In Touch With Nature
Beaches In & Around Frederick Md: Take A Fun Day Trip!