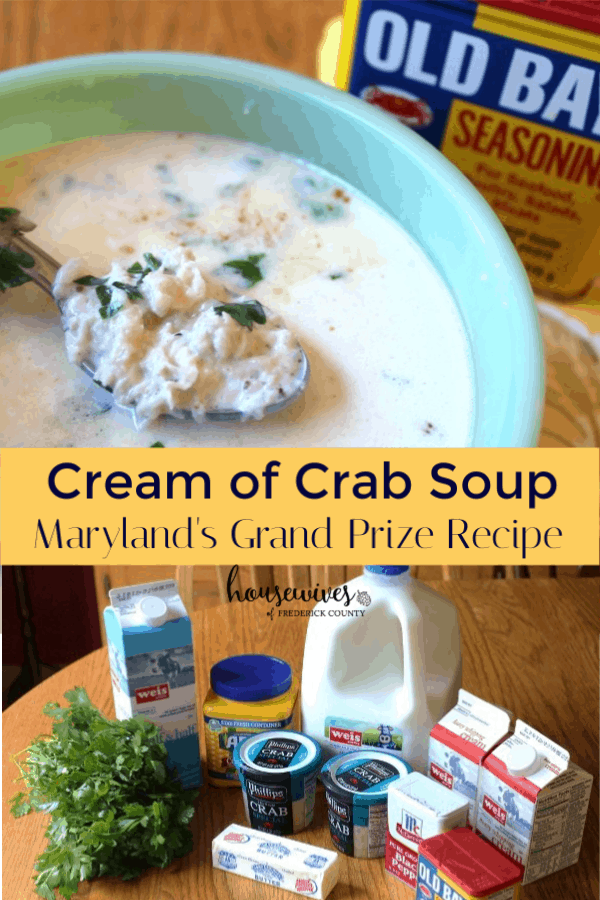 Cream of crab soup fits right into the category of the saying, "Maryland is for Crabs".
First and foremost, when eating crabs, you HAVE to have your crab eating t-shirt!
Not gonna lie, it's going to get messy; with the melted butter, the vinegar and the Old Bay, it's just inevitable.
But that's why you need a dedicated shirt to wear whilst eating your crabs.
See, being from Maryland, I grew up eating crabs all of my life.
I remember the days of my Dad getting a bushel of crabs and the family gathered around the table hammering and picking all night long.
As a result, it's a ritual that I fondly remember, but also one that we don't do nearly as often as we used to.
That's why when I saw this recipe for Grand Prize Maryland Cream of Crab Soup, I jumped on it.
But when I went to the store to get the crab meat already picked and ready to use, I felt a little bit guilty because I didn't have to spend hours picking the crabs.
However, not having to work for that crab meat definitely has an appeal to it!
And, heck, go ahead and wear that crab picking t-shirt anyway!
Cream of Crab Soup
History Behind Grand Prize Maryland Cream of Crab Soup
So, I found this recipe on Pinterest and clicked on the link to a site called Just A Pinch.
Notably, Ms. Charlese Smith, who was the Grand Prize Winner in the Soup Division at the 53rd Annual National Hard Crab Derby in Crisfield, Maryland is the person who gets credit for this wonderful creation.
For this reason, Charlese, you've done us Marylanders proud!
We Marylanders are proud people anyway.
For instance, we are super proud of our Maryland State Flag.
So much so, that we wear it on our clothes as much as we can!
But, I digress.
Back to the recipe.
Grand Prize Maryland Cream of Crab Soup Printable Recipe: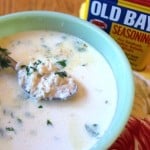 Print Recipe
Cream of Crab Soup: Maryland's Grand Prize Recipe
A true Maryland specialty - Cream of Crab Soup. This comes from a Marylander who won the Grand Prize for her recipe!
Ingredients
- 1 pound Maryland jumbo lump crab meat

- 1 tablespoon fresh parsley

- 3 teaspoons Old Bay Seasoning

- 1/4 cup butter

- 2 pints heavy whipping cream

- 1 quart half & half

- 2 tablespoons cornstarch

- 1 cup cold water

- 1/2 teaspoon salt

- 1/8 teaspoon pepper

- 2 cups milk
Instructions
Bring milk, half & half, and heavy whipping cream to a boil.

Add crab meat, fresh parsley, Old Bay Seasoning, butter, salt and pepper.

When it starts to boil, make a paste with the cornstarch and cold water.

Add the paste to the soup and bring back to a boil for 1 minute.

Remove from heat.

Soup is ready to serve.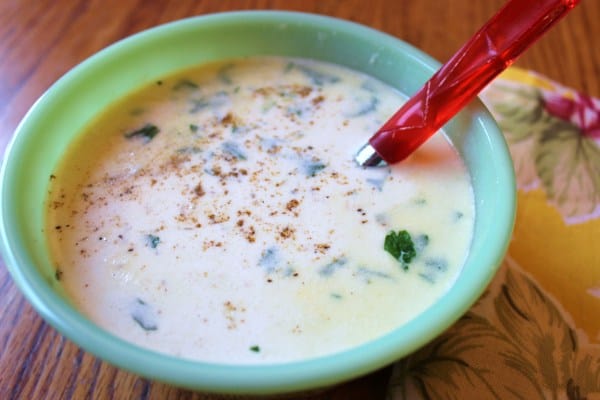 How to Make Your Soup Chunkier
My pictures do not do this soup justice.
Indeed, this really is an amazing cream of crab soup recipe!
In particular, the picture on Pinterest where I found the recipe makes it look way more full of crab meat.
Therefore, next time I will use crab claw meat to make it chunkier.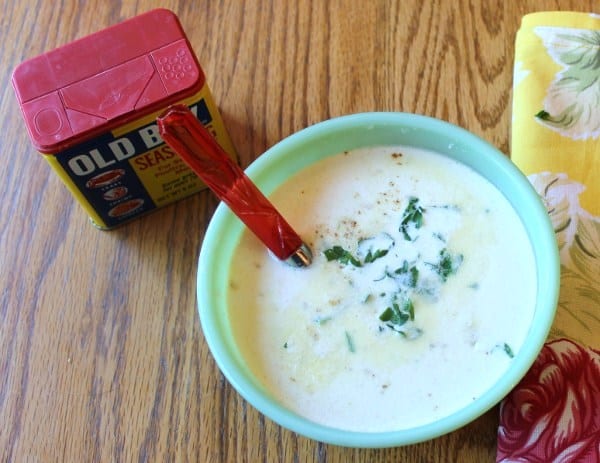 Toppings You Can Add To Your Soup
I add Ritz crackers and sprinkle on Old Bay Seasoning (because I'm a Marylander and that's just what we do) and it's sooooo delicious!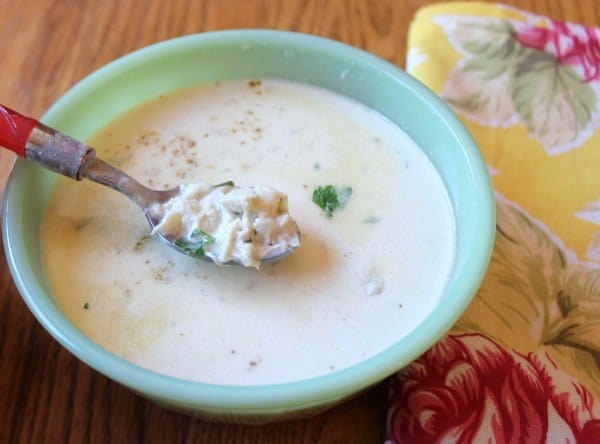 Additionally, if you're one who likes onions, add some chopped spring onions to the soup just before eating it.
Also, if you're looking for good soup bowls, my go-to soup bowls are the thick mug style bowls with handles.
Oftentimes, I like to sit on the couch with my feet up and a nice fluffy blanket on top of me while eating my soup.
So, these mugs are perfect for holding them by the handle with one hand and eating your soup with the other hand.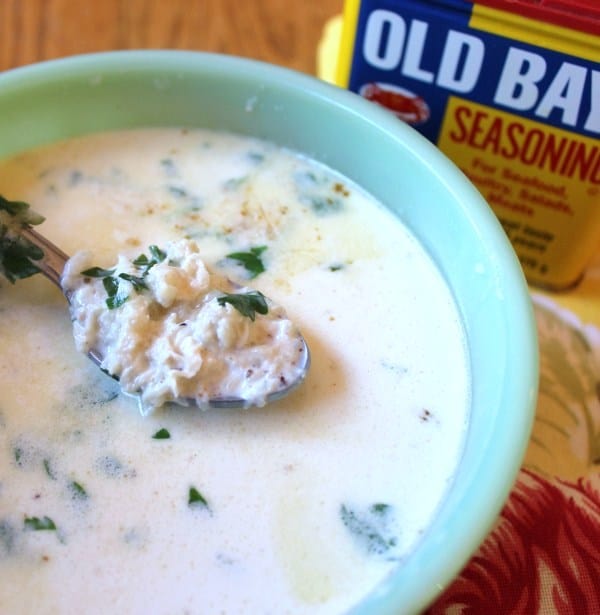 Grand Prize Maryland Cream of Crab Soup Reviews
Similarly, like me, my husband grew up eating crabs all of his life too.
With this in mind, he was the true test as to whether or not I will be making this recipe again.
If soup all over his goatee is any indicator, that would be a resounding yes!
Next time we'll both be wearing our I Put Old Bay On My Old Bay t-shirts whenever I make this soup or we dive into a bushel of Maryland crabs!
For more crab recipes, check out our posts on:
28 Crab Meat Recipes That You Don't Have To Be A Marylander To Love
Weight Watchers Crab Cakes With Remoulade Sauce
Liberty Road Seafood & Steak Restaurant