This post has been graciously sponsored by Tilson PR and Bonefish Grill.  All opinions are my own.
Back in 2004, my husband, 2 small kids and I took a vacation to Myrtle Beach.  One evening, while there, we asked the hotel staff for restaurant recommendations for dinner.  They highly recommended a new (to us) place called Bonefish Grill.
We absolutely LOVED it – the food, the service and the atmosphere!
After leaving for home from that vacation, my husband and I even talked about how much we wished that there was a Bonefish Grill where we live, in Frederick.
We were SO happy, when 2 years later in 2006, Bonefish Grill opened a restaurant right in Frederick!  We've enjoyed eating there several times over the last 9 years.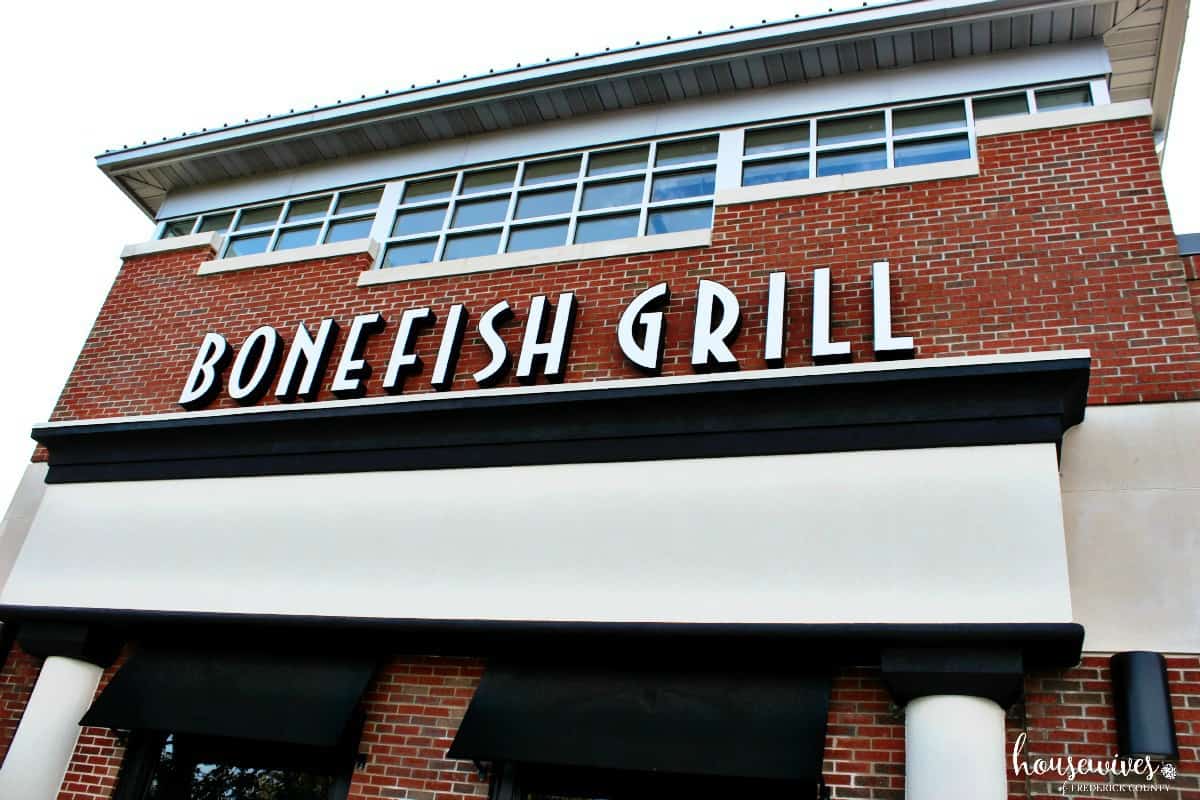 If you've never eaten at Bonefish, here's a little history:
Founded in St. Petersburg, Florida, Bonefish Grill – Consumer Picks Best Seafood Award Winner – specializes in market-fresh fish from around the world and other savory wood-grilled specialties. Incredible is served daily as guests receive "chef's coat service" and are guided through an innovative, seasonal menu and specials featuring the highest-quality, fresh ingredients. Combined with a big-city bar, Bonefish Grill offers hand-crafted cocktails and an affordable distinct list of 30 wines by the glass offering a great match for any food pairing."
'Fresh' and 'seasonal' are keywords here.  For their fall menu, Bonefish Grill of Frederick celebrates with crave-worthy dishes like Saucy Shrimp, a classic guest favorite featuring sautéed shrimp in a lime tomato garlic sauce with Kalamata olives and Feta cheese, Swordfish + Pumpkin Ravioli, with feta, crispy onions and truffle butter (this is what Pam ordered!), and Crab-Crusted Icelandic Cod topped with crab in a white wine lemon sauce served with spaghetti squash . Guests can pair these harvest favorites with the Fresh Pear and Fall Apple Martinis, ripe for the picking and featuring the best flavors of fall.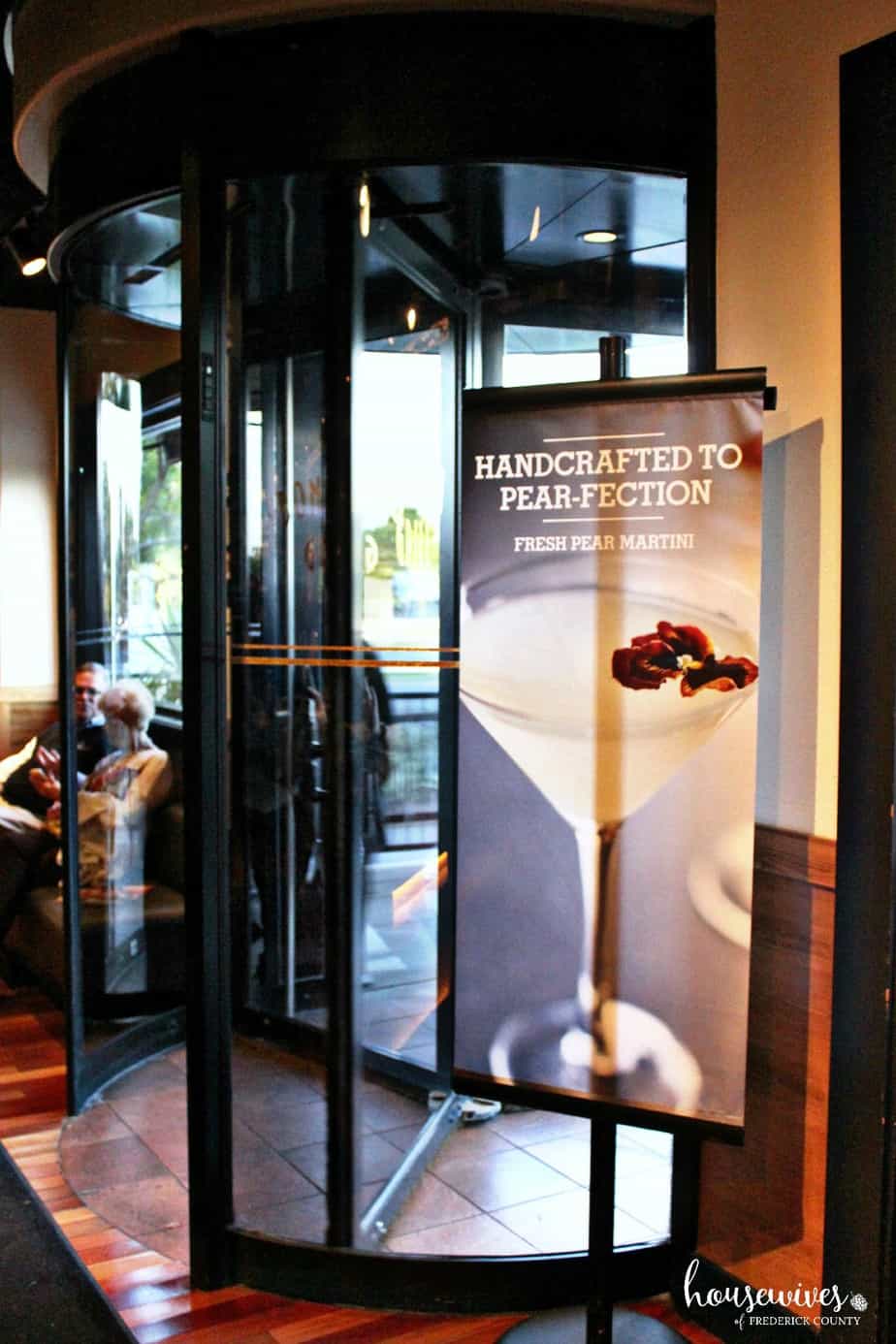 Pam and I went to the Bonefish Grill of Frederick last week for dinner, and loved the new changes to the menu AND to the restaurant itself!  They are welcoming the start of fall with the unveiling of their newly remodeled look!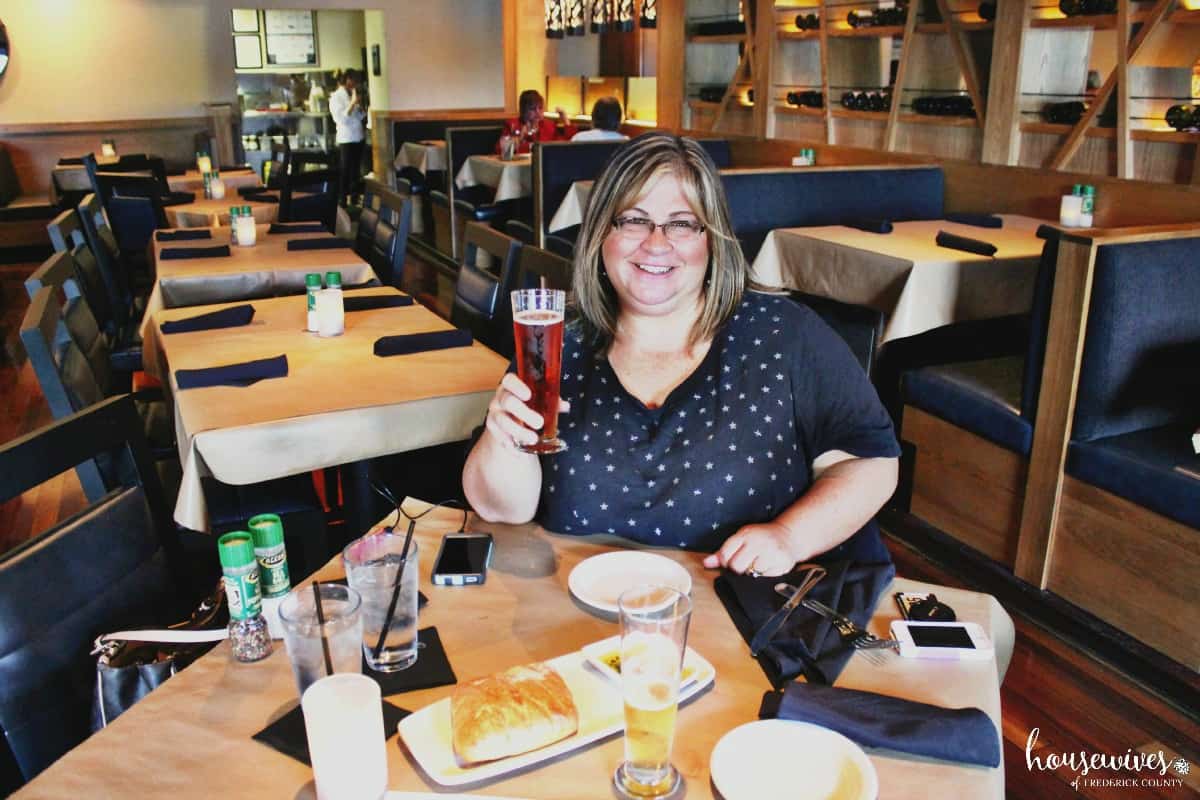 The restaurant is beautiful.  To me, you know you've walked into a nice restaurant where there are tablecloths on the tables, and when the restaurant exudes simple, elegant class – hardwood accents throughout the restaurant, as well as subtle, intricate details in the decor.
Everything is very open, classy and inviting.  When Pam and I sat at our table, and we both noticed how nice and comfortable the chairs are!  This attention to detail is so important when you've chosen a restaurant to spend your money and time!
The lighting is soft, and it was nice to be able to get a glimpse of the bar area through the open divider between the dining room and the big city bar.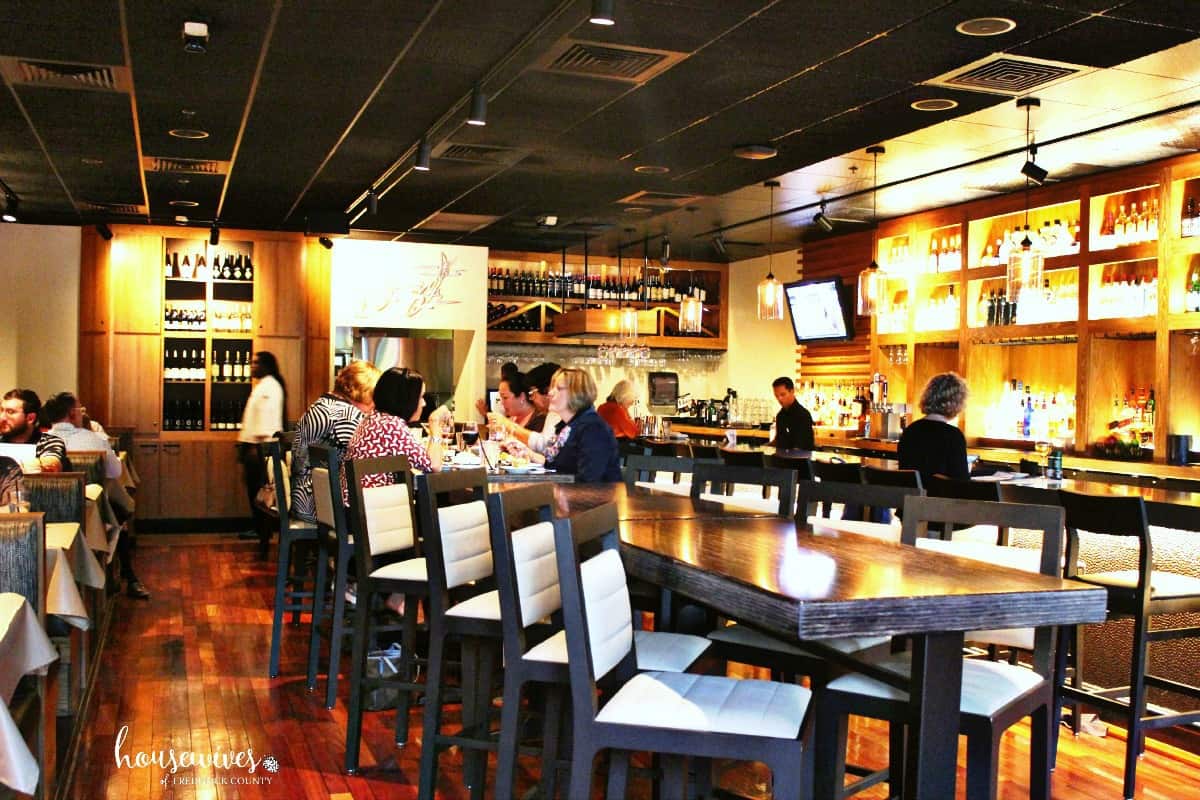 The service?  One word – excellent!
When you dine at Bonefish, you are treated like a VIP – from the hosts/hostesses, to the waiters, the manager and even the chef!  It's obvious that a high quality dining experience is Bonefish Grill's mission.
Our server was Chris – he's a rockstar!  Chris knows the menu inside and out, and was able to answer any questions we had.  He told us that the menu at Bonefish changes according to the season – the fish, the sides, and even the salads!  From the bread that's served to you before your dinner to your after-dinner coffee, everything was delicious and at the perfect temperature.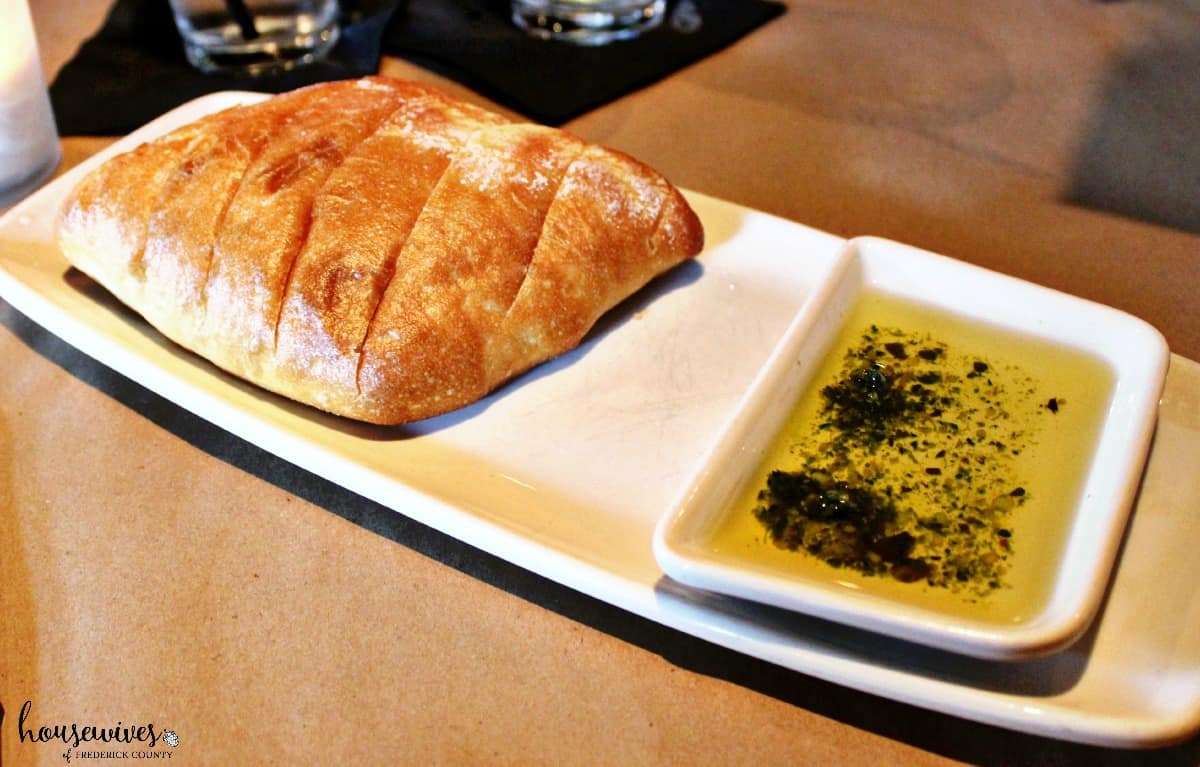 We decided to go with a tried-and-true favorite appetizer – Bang Bang Shrimp!  THIS.  This is just….I can't even.  Let me just say that if you've never eaten Bang Bang Shrimp from Bonefish, you NEED to!  SO delicious!  The shrimp are hot and crispy, and the sauce is creamy and spicy – mmmm, mmmm!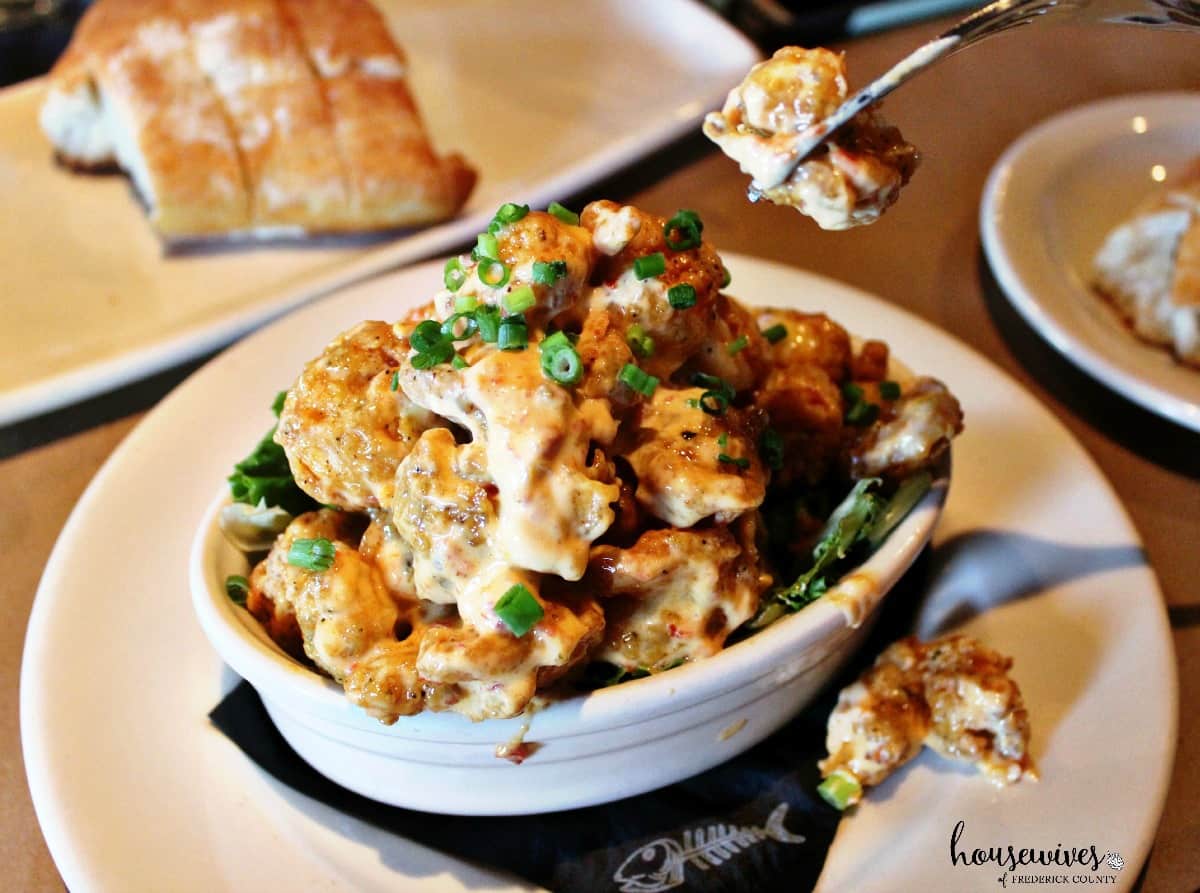 Even the house salad before your entrée is ta-die-for.  SO fresh and SO delicious!  And, it's not your run of the mill house salad!  Hearts of palm, Kalamata olives, tomatoes and citrus herb vinaigrette are just some of the ingredients that make this salad divine!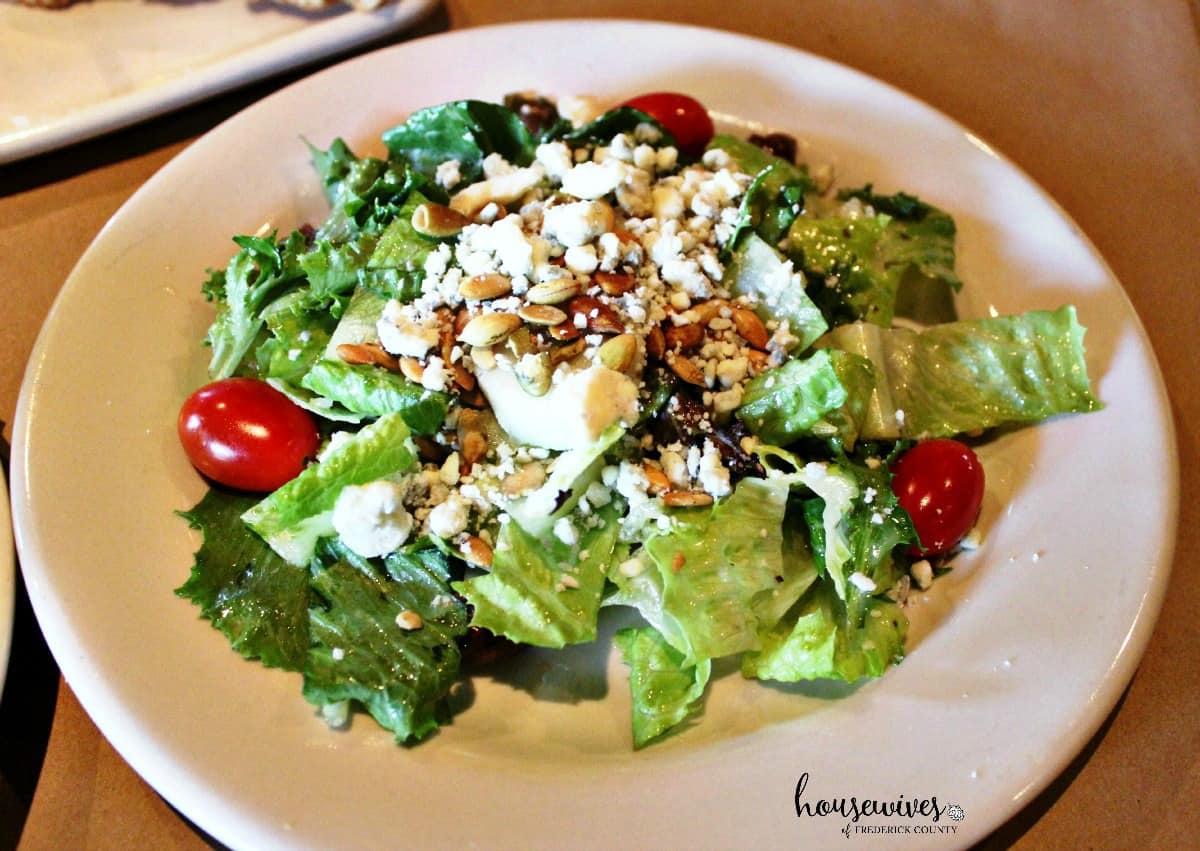 Pam got the Swordfish and Pumpkin Ravioli.  This entree is topped with Feta, crispy onions, truffle butter and served with French green beans, but Pam substituted spaghetti squash for the green beans.  Pam loved the flavor combinations!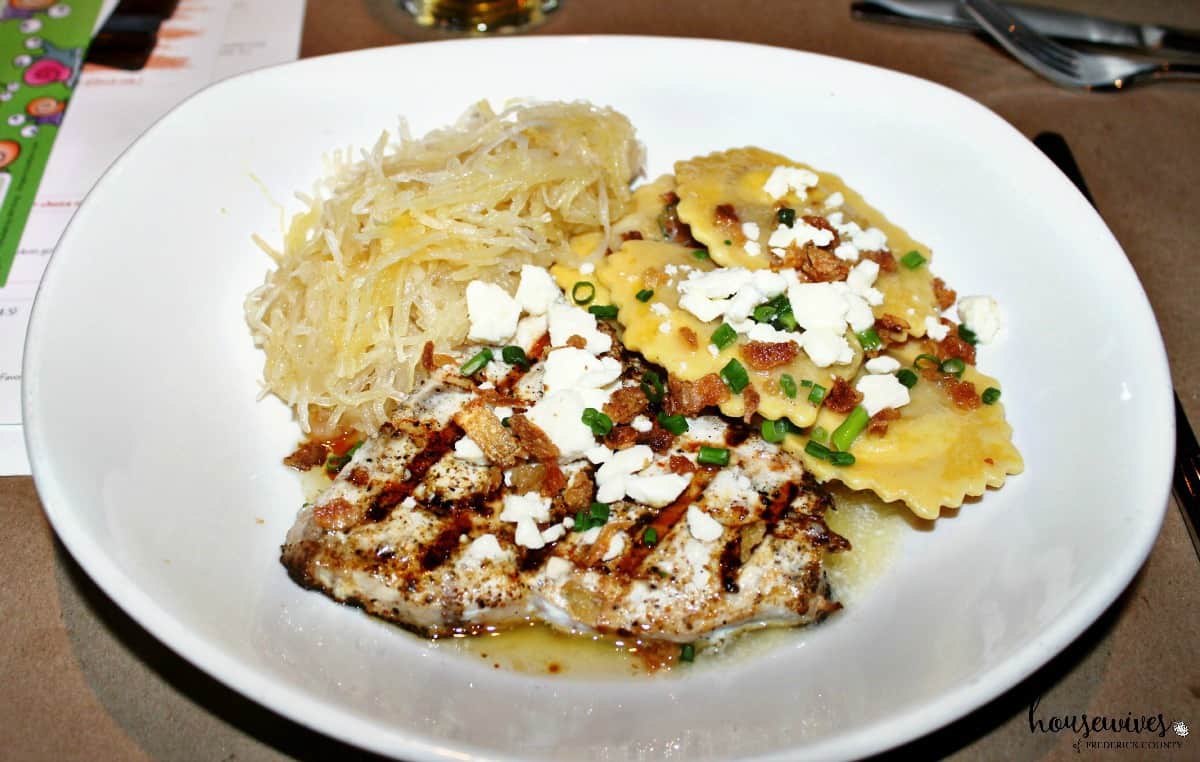 I got the Tilapia Imperial.  The Tilapia is stuffed with shrimp, scallops, and crabmeat, and is topped with lemon caper butter.  I also chose spaghetti squash as a side, and added mashed potatoes.  OH MY YUM.  It was hot and delectable!
So, in order to be able try their desserts, we got take-home boxes for the portions of our dinners that we didn't eat.
Yay – dessert!
Pam got the Macadamia Nut Brownie – 'nuff said.  This sinful treat is a warm flourless brownie, topped with raspberry sauce, vanilla ice cream, and sprinkled with macadamia nuts. When Pam took her first bite, it was tough getting her attention to take a picture of my dessert!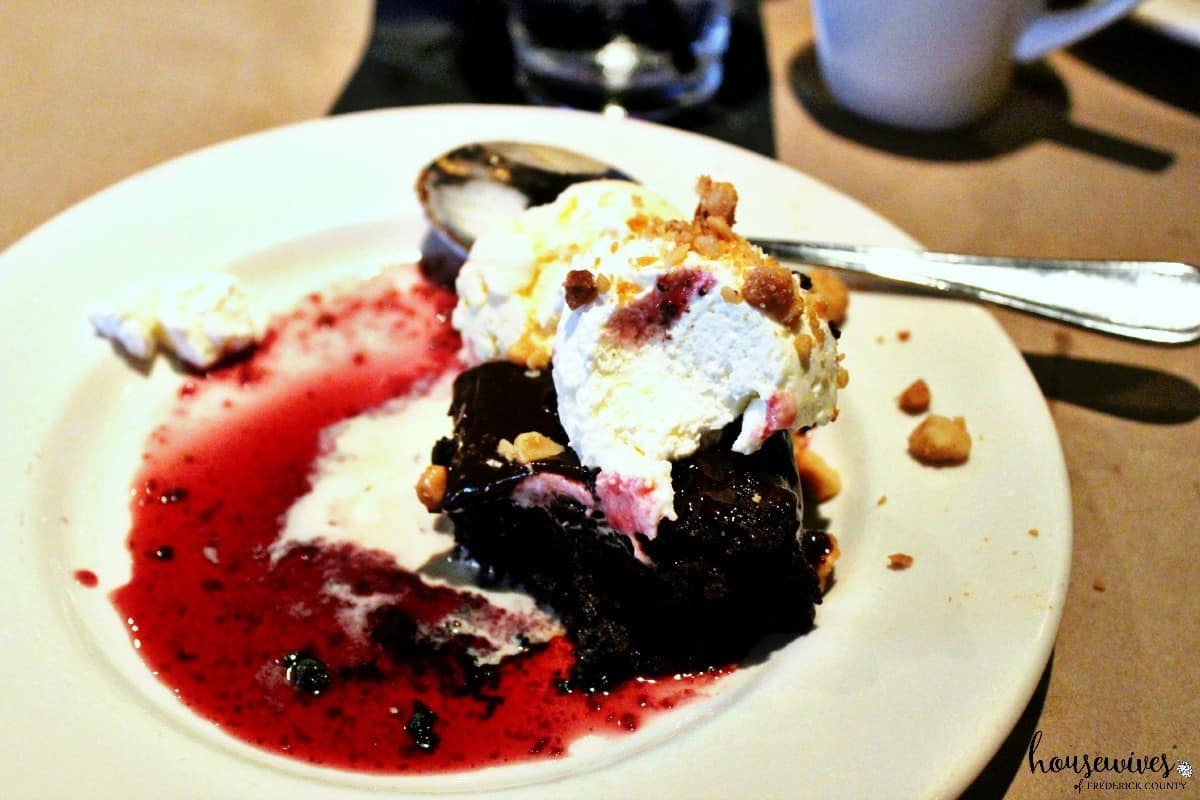 Chris highly recommended the Key Lime Pie, and it did NOT disappoint!  The menu describes it as "A tropical favorite, tart and sweet, this pie has a roasted pecan crust."  I can honestly say that this was the best Key Lime Pie I've ever eaten.  The crust, the fresh whipped cream and the lime filling – all exquisite!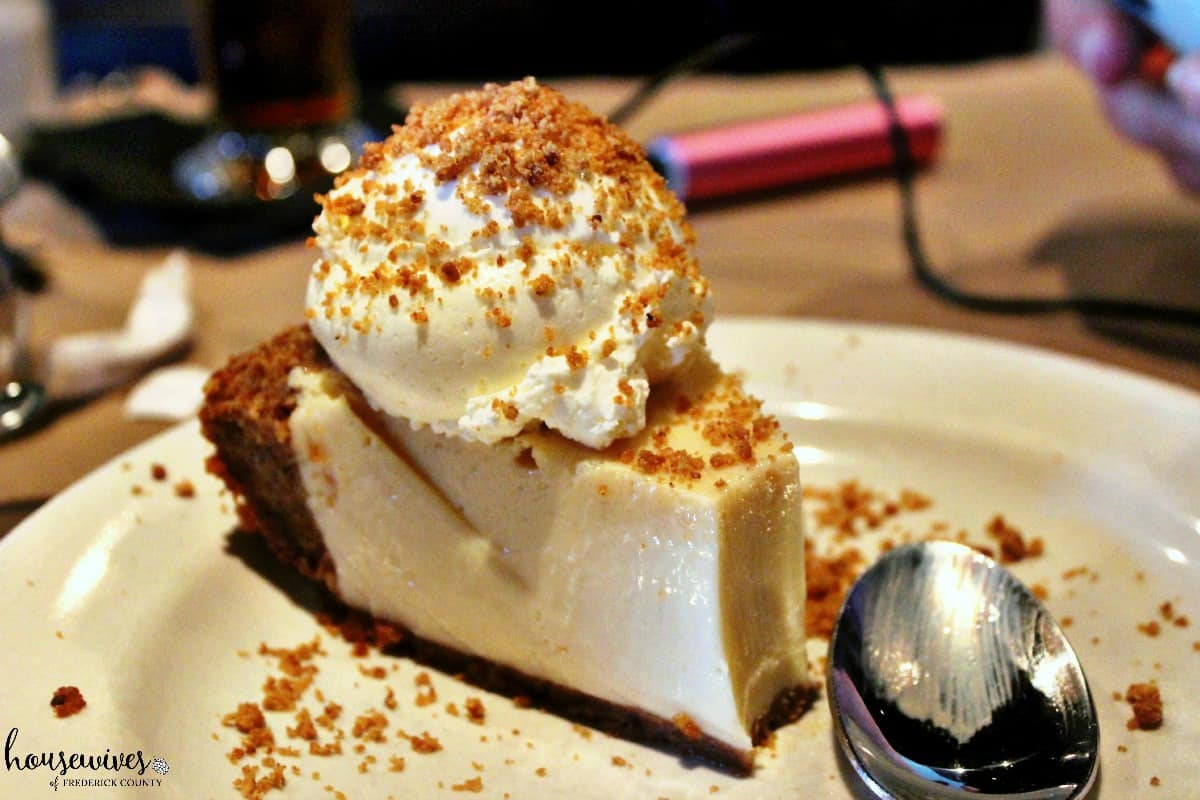 Pam and I give the new and improved Bonefish Grill of Frederick an A+!  It had been a little while since I'd eaten there, but I'm already planning on my return!
For more information or to view the menu, please visit Bonefish Grill in Frederick or call 301-668-1522.
Reservations are recommended but not required, and walk-in guests are always welcome.
Hours of operation are:
Monday – Thursday 3:00 p.m. – 10:30 p.m.
Friday – 3:00 p.m. – 11:30 p.m.
Saturday 11:00 a.m. – 11:30 p.m.
Sunday – 10 a.m. – 9 p.m.
Have you been to Bonefish Grill in Frederick?  If not, what are ya waiting for?
Terri is married and has 2 sons – both high schoolers! She has lived in Frederick since 1994 and absolutely loves exploring and discovering new parts of our town.
read more...