Are you on a quest to find the best Mexican restaurants in Frederick County, Maryland?
Well, we've done the work for you, so you're biggest problem is deciding on which one to choose!
On the Housewives of Frederick County Facebook page, we decided to ask our readers, "What is your FAVORITE Mexican (or any Latin restaurant) restaurant in Frederick?
Pam and I have our fave but want to hear from our readers!
I just may or may not quote you in a future blog post, so tell us why you like it!"
Our goal was to compile a list of the top 10 best Mexican restaurants in Frederick!
And, who better to ask than our loyal, genuine readers.
The very readers who are able to give their personal opinions from the authentic experience of dining at these restaurants!
We got an AMAZING response from our 3,100 Facebook readers!
100 comments to be exact!
Mexican Restaurants in Frederick!
There were definitely some themes in our responses – popularity, best kept secret, best place to go for lunch, best place to take the kids, best date night place, and best place for specific dishes (i.e. pupusas, fajitas, etc.).
So, without further ado, I give you The Top 10 Best Latin-Inspired & Mexican Restaurants in Frederick.
We've included the name of each restaurant with a link to their website, as well as their address and phone number.
In addition, we've added our reader comments specifying why they love each restaurant so much!
1. Fajita Grande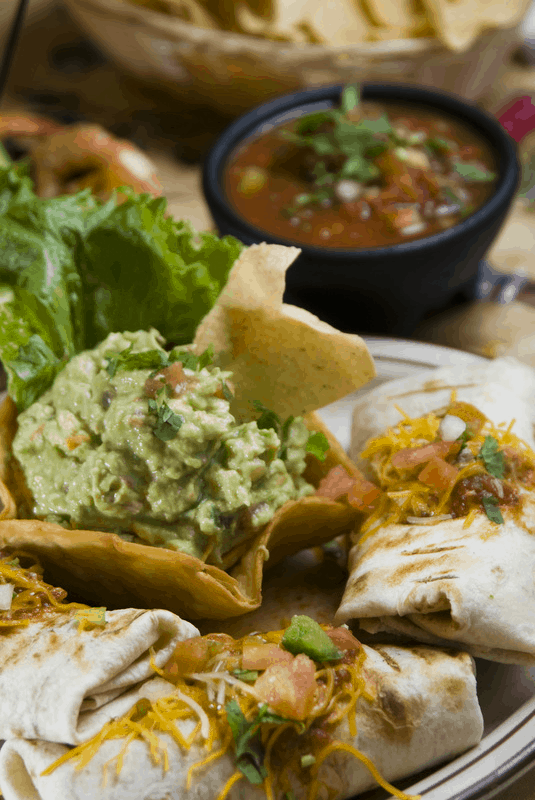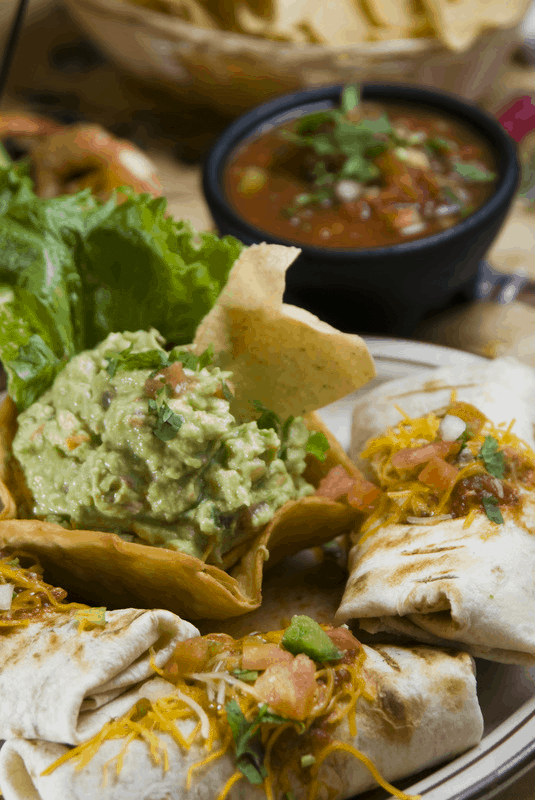 Our first place with 32 votes is Fajita Grande!!
Fajita Grande
5 Willowdale Dr.
Frederick, MD 21702
(301) 698-8989
(301) 418-6333
"Fajita Grande is where it's at! Their food is always awesome; I'm partial to enchiladas. Plus, it's really inexpensive and the service is great."~ Meghan S.
"Fajita Grande! Best fajitas! Great 4.99 lunch specials too."~ Jean H.
"Fajita Grande! We live downtown but always head out the Golden Mile for our favorite Mexican…best Top Shelf Margarita around!"~Laura C.
"Fajita Grande is our favorite to dine with the kids." ~ Sharon B.
"Fajita Grande….best prices for really good food!" ~ Nicci S.
2. Cacique
Cacique
26 N Market St
Frederick, MD 21701
(301) 695-2756
"Cacique for best margaritas." ~ Brashaa H.
"Cacique has been my favorite since day one. Consistently good service and delicious food." ~  Chelby T.
"Cacique gets our vote! They have great salsa and the food is delicious. I especially love the cheese enchiladas and it's in beautiful downtown Frederick!" ~ Lori C.
"Cacique! Everything is amazing. Fajitas, chips, salsa, guacamole, their taco salad is my personal fave!!" ~ Elizabeth M.
3.  Café Bueno and Mexicali Cantina tied for 3rd place!
Cafe Bueno
255 E 4th St
Frederick, MD 21701
(301) 620-8858
"Cafe Bueno!! They have the best steak tacos, fajitas, salsa. Everything! We love that place and go all the time. My kids love it too. They love the steak quesadillas." ~ Melanie W.
"Cafe Bueno. .. best kept secret of Frederick." ~ Christine D-F.
Mexicali Cantina
467 W Patrick St
Frederick, MD 21701
(301) 663-3800
"Mexicali Cantina- the margaritas rock!!!" ~  Tami C.
"Mexicali Cantina. Love the black margarita." ~ Susan F.
4.  La Paz
La Paz Mexican Restaurant
51 S Market St
Frederick, MD 21701
(301) 694-8980
"La Paz is my favorite. The salsa is the bomb!!" ~  Julie K.
"La Paz! Best sangria!" ~ Tracy W-A.
5.  Casa Rico
Casa Rico
1399 W Patrick St
Frederick, MD 21702
(301) 663-3107
"Casa Rico- great chimichangas and they serve mild and spicey salsa with your chips, PLUS upon request will bring you their really spicey salsa which I love." ~  Virginia M.
"Casa Rico. Great service and I love the fajitas." ~ Holly D.
6.  Santa Rosa Restaurant
Santa Rosa Restaurant
107 Baughmans Ln
Frederick, MD 21702
(301) 662-9348
"Santa Rosa, the food is consistently excellent and the restaurant is immaculate." ~  Lauren V.
"Santa Rosa…best papusas!!" ~  Susie S.

7.  Mariachi Restaurant
Mariachi Restaurant
5854 Urbana Pike
Frederick, MD 21704
(301) 418-6367
"Mariachi is hands down the best in Frederick. I have been to all the Mexican restaurants in town and by far they have the freshest food and who can't get enough of the Mariachi band on Saturday night." ~  Sandy C.
"Mariachi…. The carne Asada is TO DIE FOR!!!!" ~  Shelly R.
Isabella's Taverna & Tapas Bar
44 N Market St
Frederick, MD 21701
(301) 698-8922
"Isabellas has the best tapas." ~ Susie S.
"Isabella's The food is great. The atmosphere is fun and the service is wonderful." ~ Lisa J.
Poblano Grill
2060 Yellow Springs Rd
Frederick, MD 21702
(301) 620-7736
"I like the fajitas at Poblano Grill." ~ Michelle D.
9.  Café Rio
Cafe Rio Mexican Grill
5100 Buckeystown Pike
Frederick, MD 21704
(240) 415-7240
"All the food is made fresh from scratch and best hand rolled tortillas I've ever had – go to Cafe Rio." ~ Denean R.
10.  Sardi's and Sabor de Cuba tied for 10th place!
Sardi's Pollo A La Brasa
50 McCain Dr
Frederick, MD 21702
(301) 620-7717
"Sorry…one more…its Peruvian..and we LOVE it!! Sardis chicken on rt 40….excellent and amazing chicken and the yucca is wonderful!" ~ Susie S.
Sabor De Cuba
9 E Patrick St
Frederick, MD 21701
(301) 663-1036
 "Sabor de Cuba! It's my favorite because my friends own it….and it's delicious! LOL" ~ Melinda C.
So, if you're in the mood for a killer Margarita or some amazing chips and salsa, well now you know where to go in Frederick!
Arriba, arriba!  Andale, andale!
What's YOUR favorite Mexican restaurant?
For more of the best restaurants in Frederick go to our posts on:
Top 19 Brunch Spots in Frederick, Md: The Best of the Best
8 Best Italian Restaurants in Frederick Md: Really Authentic
Best Pizza in Frederick Md: 25 of the Top Favorites
Terri is married and has 2 sons – one in high school and one in college! She has lived in Frederick since 1994 and absolutely loves exploring and discovering new parts of our town.
read more...