If you've lived in this area long enough, you have surely heard about and most likely participated in Frederick Restaurant Week.
Frederick Restaurant Week features unique and fine dining options available in Downtown Frederick and the surrounding area.
Diners are offered multi-course meals with appetizing prices at participating restaurants.
It's a great concept that stimulates the local economy and gets people out to eat in Frederick.
Typically around 18 restaurants participate in this annual event.
For a list of all of the participating restaurants during Frederick Restaurant Week, along with their pricing and menu options, go to Visit Frederick.
A few years ago, I was invited to participate in a 'Sneak Peek' of Frederick Restaurant Week.
Restaurant Week: A Great Excuse to Get out and Try A New Place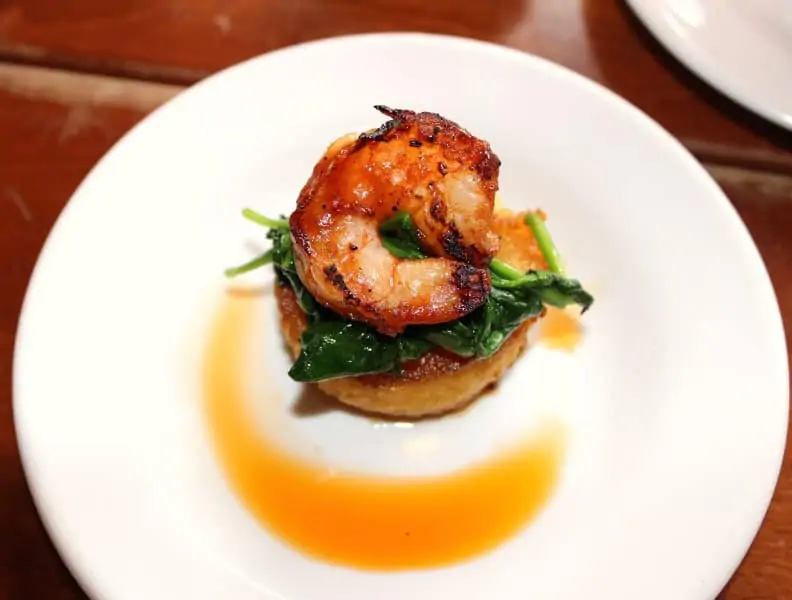 So, why do you need to go to Frederick Restaurant Week?
Well, I'll give you 6 reasons!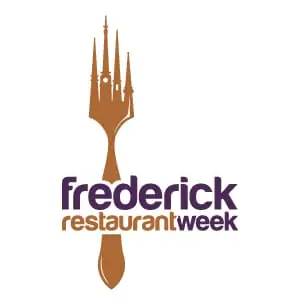 1. Learn More About Frederick During Restaurant Week
The meeting place for our 'Sneak Peek' group was at Frederick Visitor Center.
There were bloggers, newspaper and magazine editors, a representative from Yelp, a local book author, and DC Food Writers among the group. And me!
Naturally, I felt so lucky to be a part of this event!
Before our actual tour, we were greeted by Tom Flores, Brewmaster with Monocacy Brewing Company.
Tom offered us samples of Monocacy Brewing Company beer.
For me, to pick a favorite was really tough, but I really liked the Raspberry Brown Ale!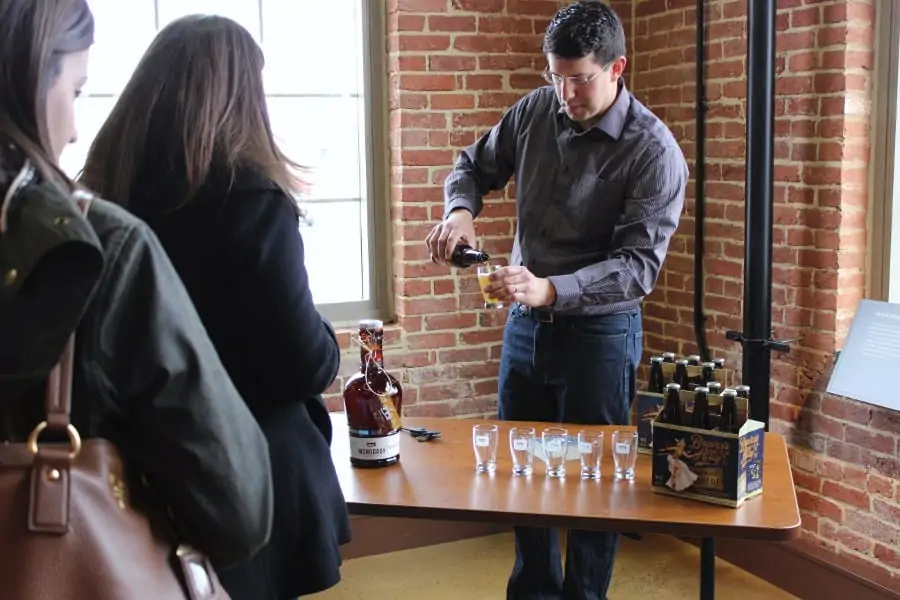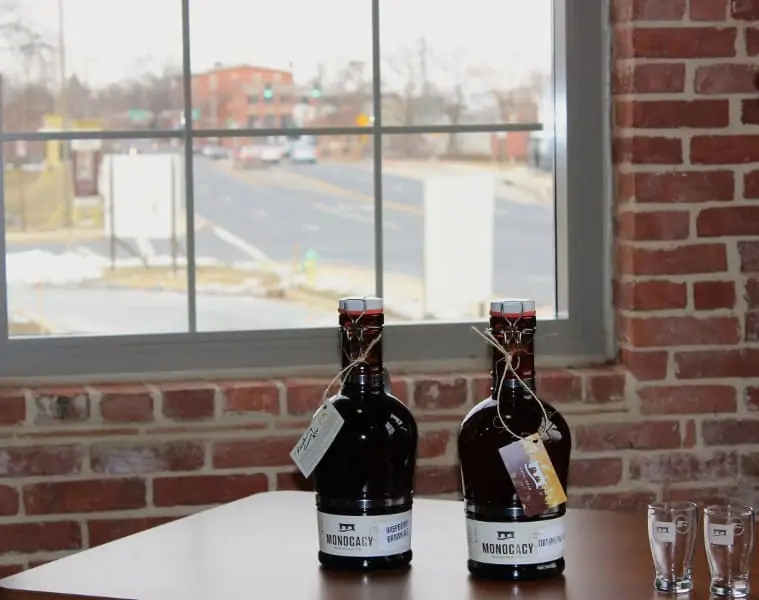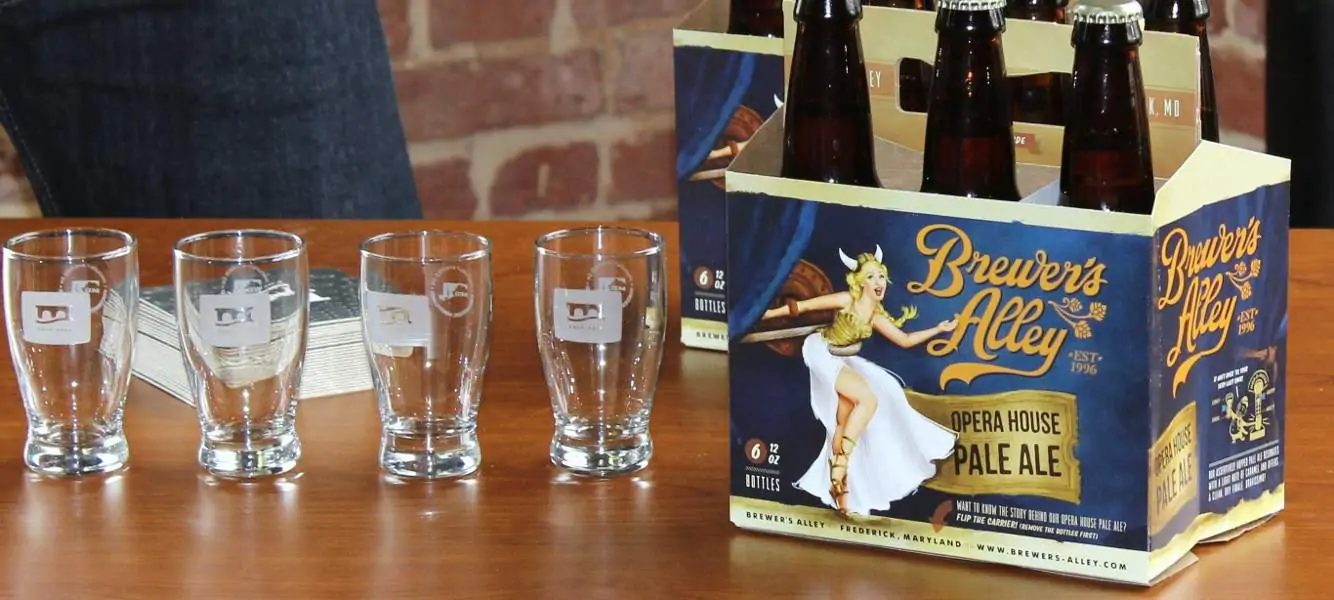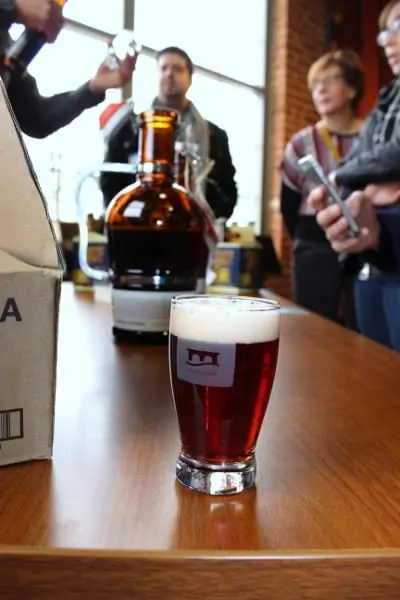 2. Get Out and Cure That Cabin Fever
After our beer tasting, we split up into 3 separate groups and walked through Downtown Frederick to our group's assigned restaurant locations.
Although it was a chilly, overcast day, it was still nice enough to walk alongside Carroll Creek and get a little bit of brisk exercise.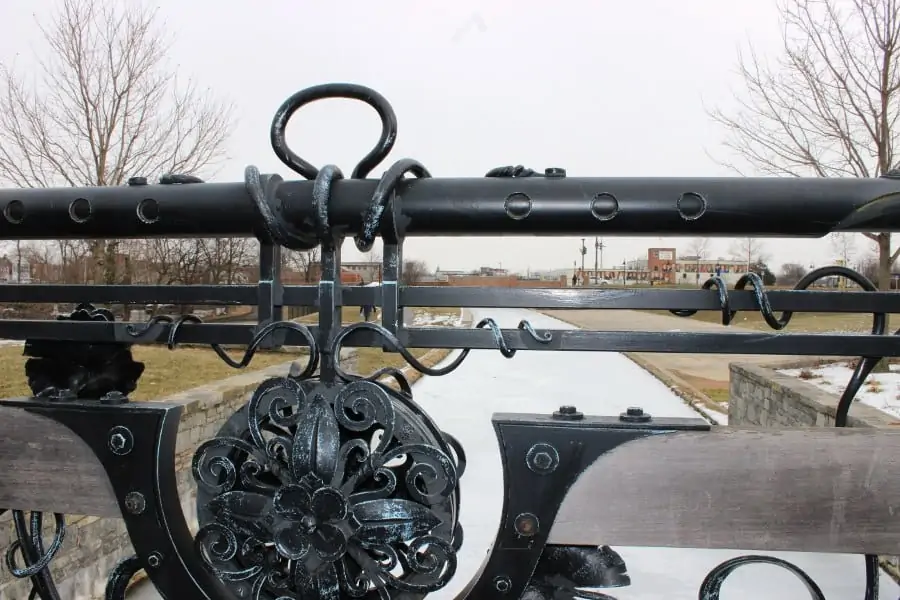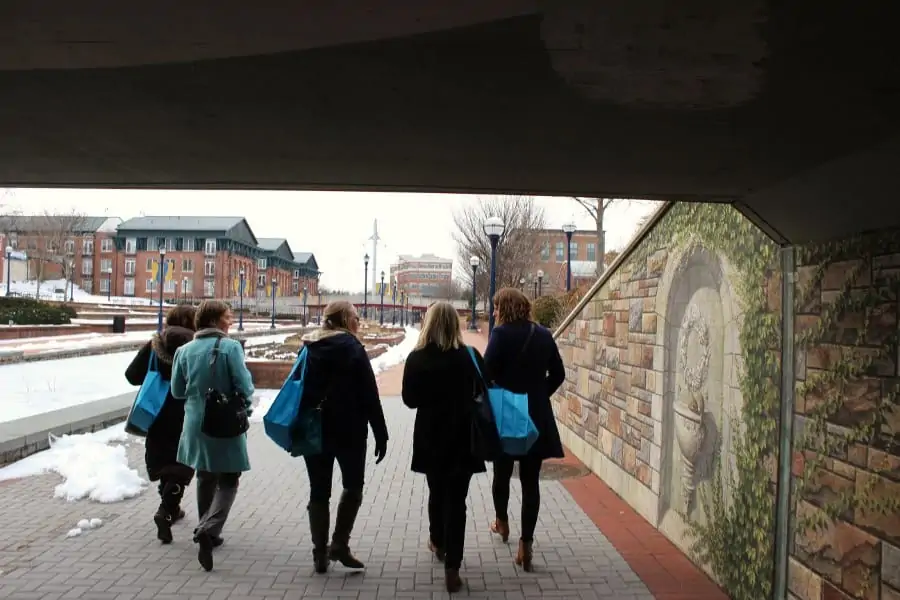 3. Try Something New During Restaurant Week
Our group's first restaurant stop was The Cellar Door Restaurant.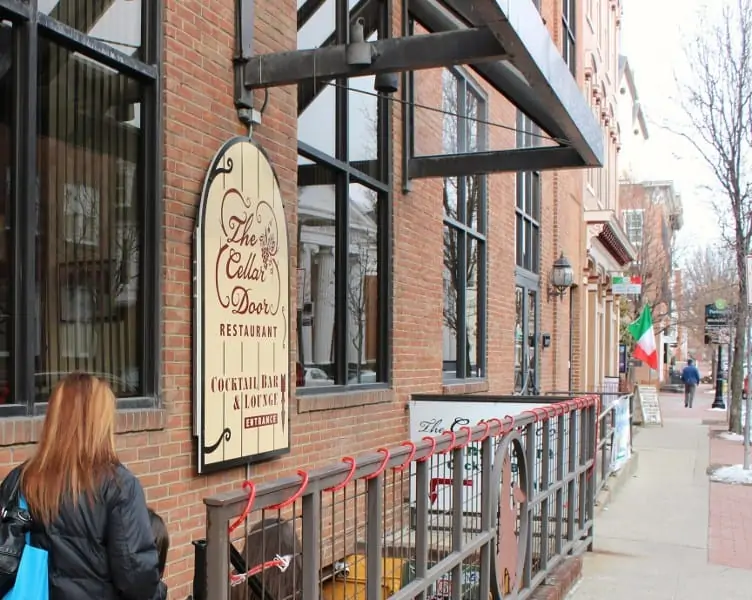 Once seated, we shared 2 bottles of wine.
One being a Sauvignon Blanc and the other one a Crush Master's Red Blend.
Both of these wines were very good!
Our server, Fernando, told us which wine to drink with which food item.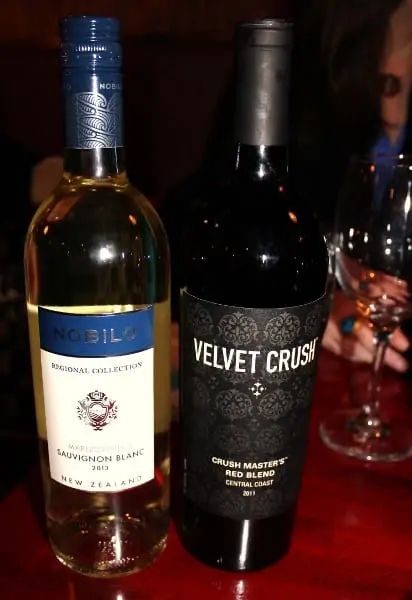 4. Partake in Multi-Course Meals
Our first course was the Goat Cheese Fritter with Strawberry and Apple Compote.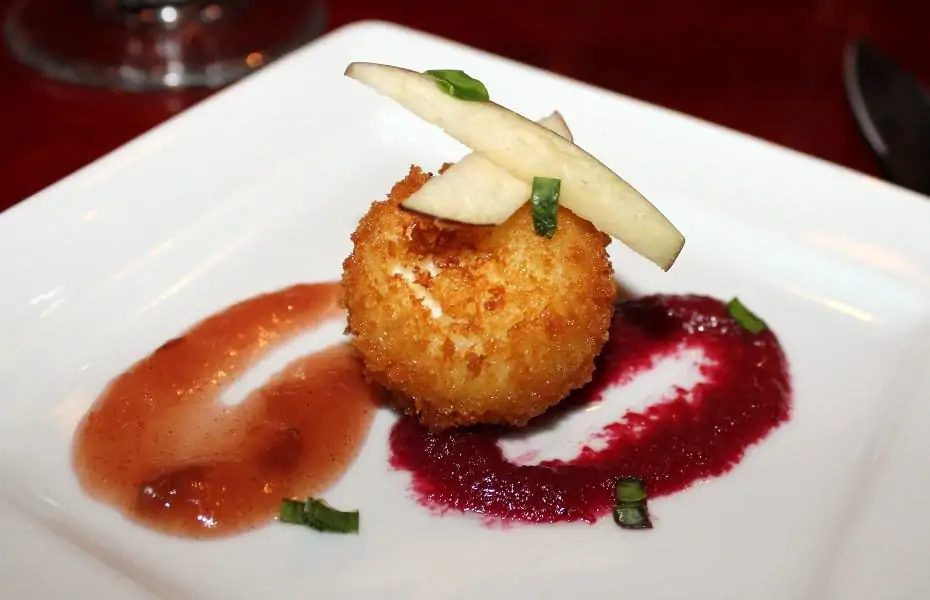 Then our next course was the Cream of Crab Soup.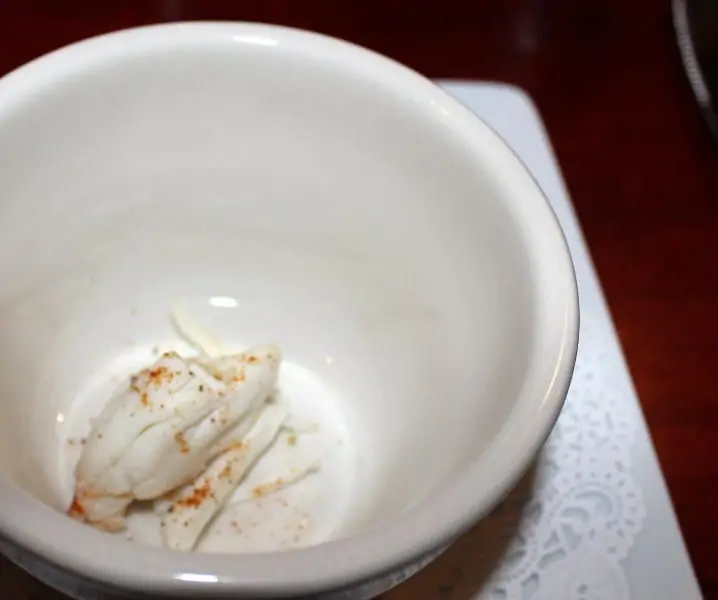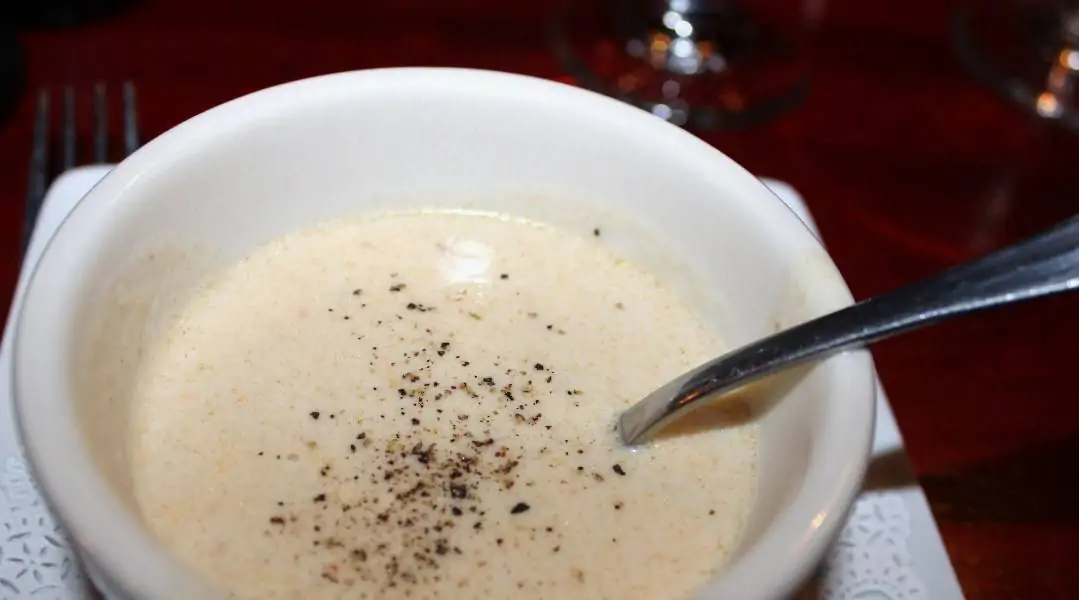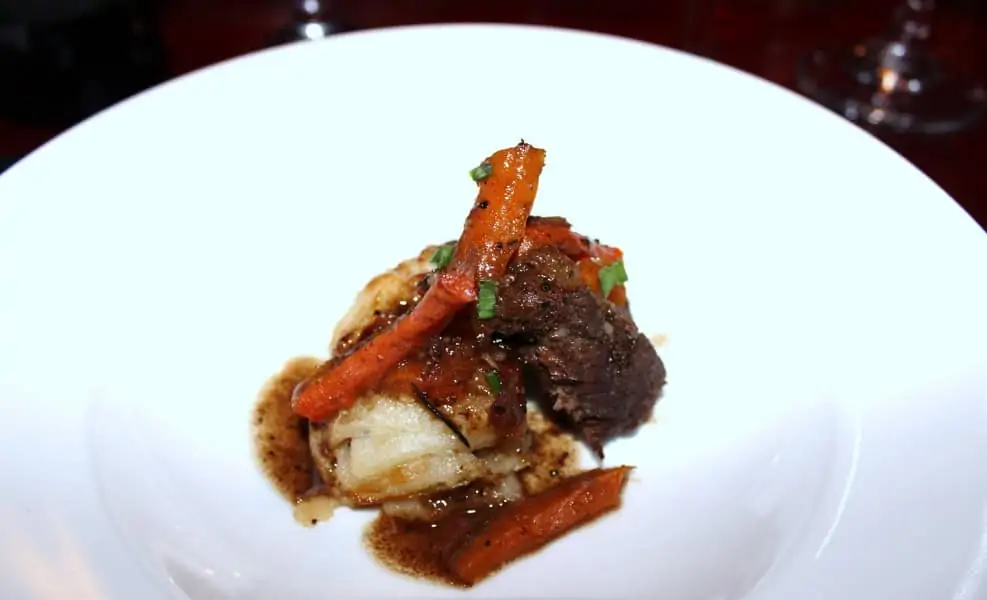 We then enjoyed the Beef Short Rib with Carrots & Scalloped Turnips.
After this, we had Shrimp Satay with Corn Relish over Grits with Peanut Coconut Sauce.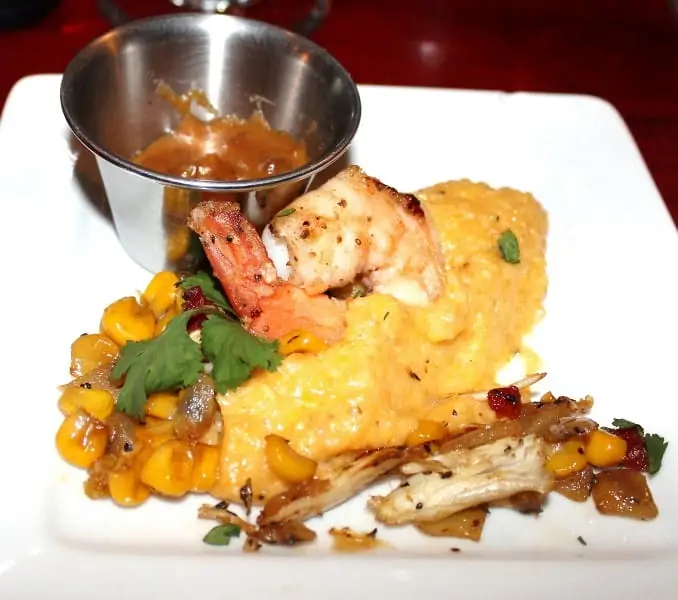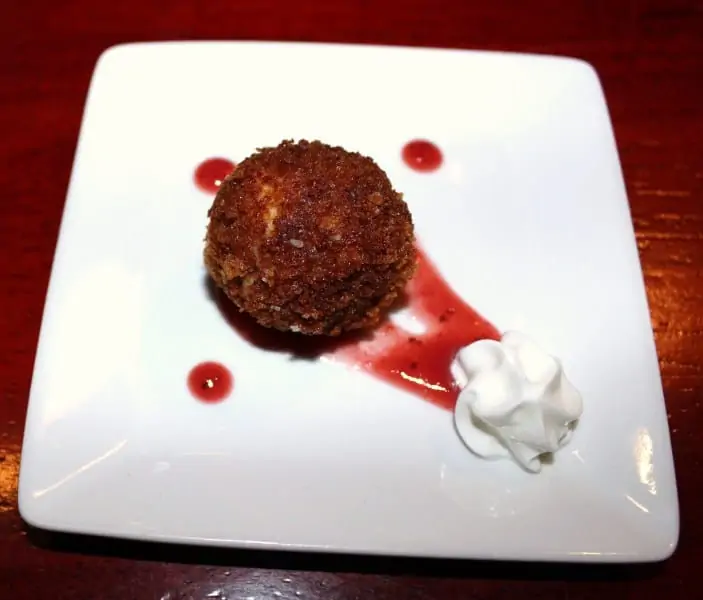 Finally, for dessert, we had a Strawberry Cheesecake Fritter with Strawberry Sauce.
5. Enjoy Unique and Delicious Fare During Restaurant WEek
After we finished at the Cellar Door Restaurant, our group's next stop was Brewer's Alley.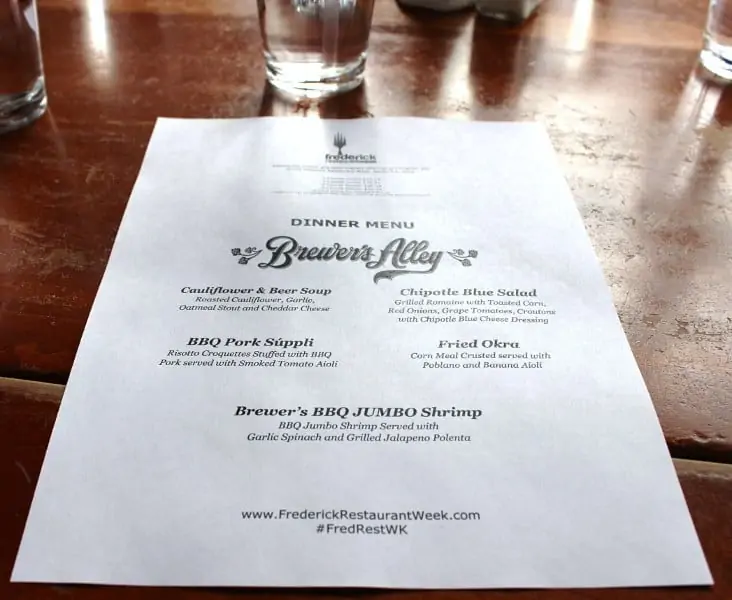 First, we were treated to a Kolsch beer sample.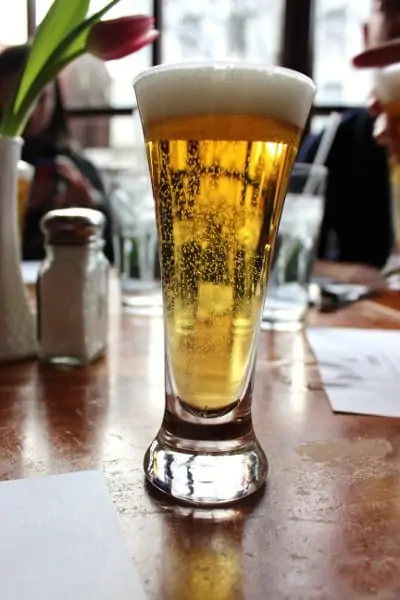 Then we were served a BBQ Jumbo Shrimp with Garlic Spinach & Grilled Jalapeno Polenta.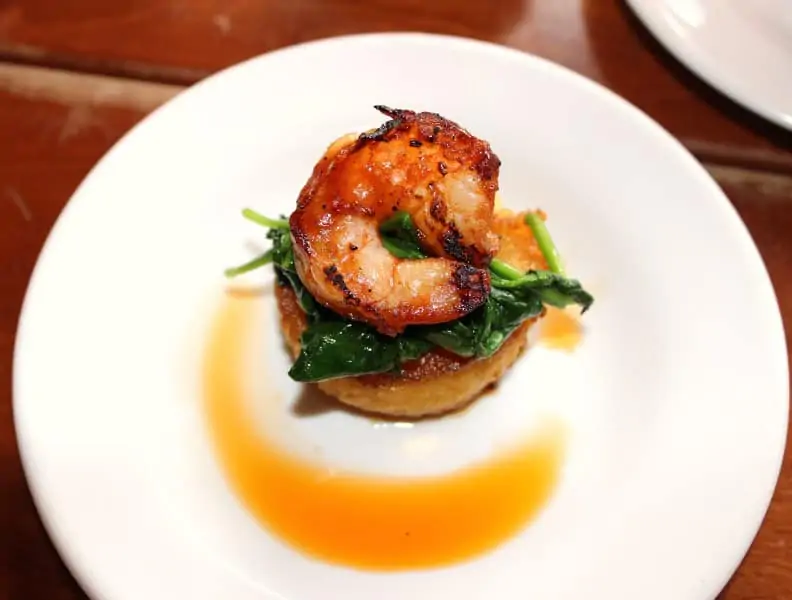 After that, we enjoyed a Chipotle Blue Salad: Grilled Romaine with Toasted Corn, Red Onions, Grape Tomatoes, and Croutons with Chipotle Blue Cheese Dressing.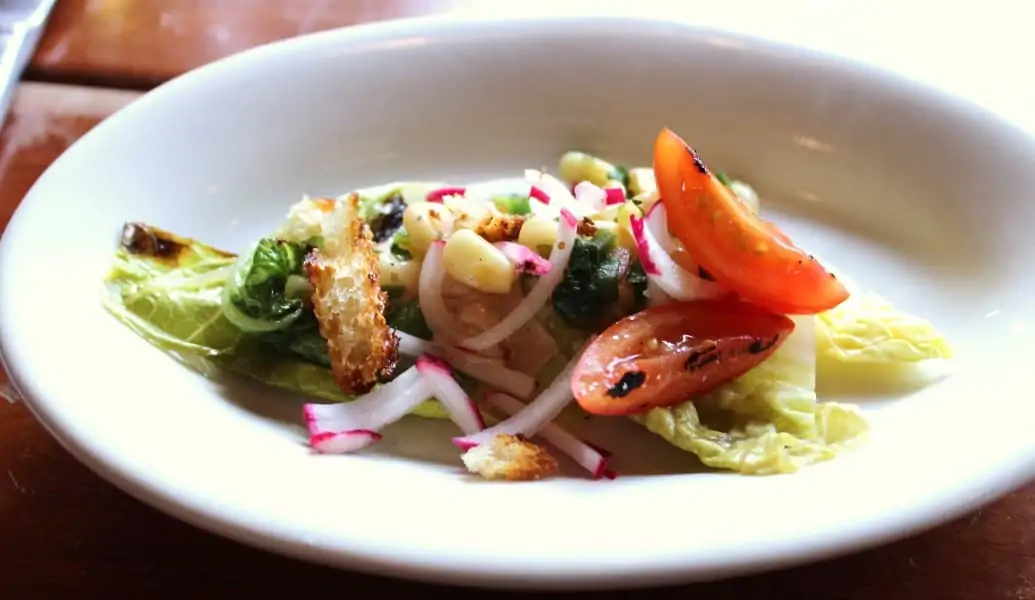 After our salads, we were served BBQ Pork Suppli: Risotto Croquettes Stuffed with BBQ Pork served with Smoked Tomato Aioli.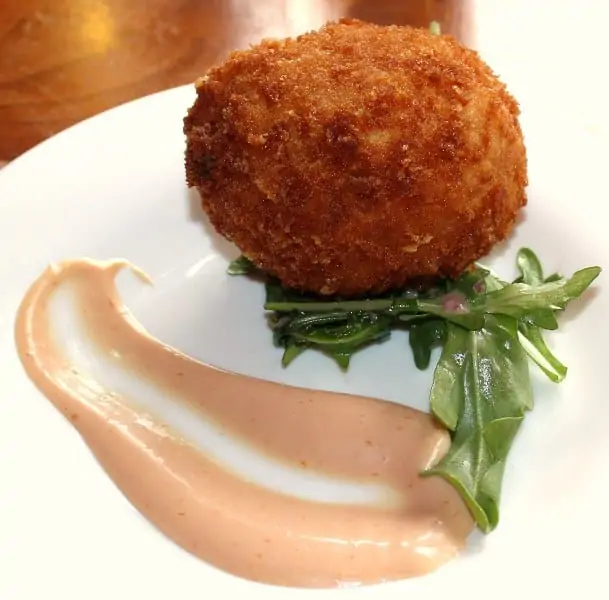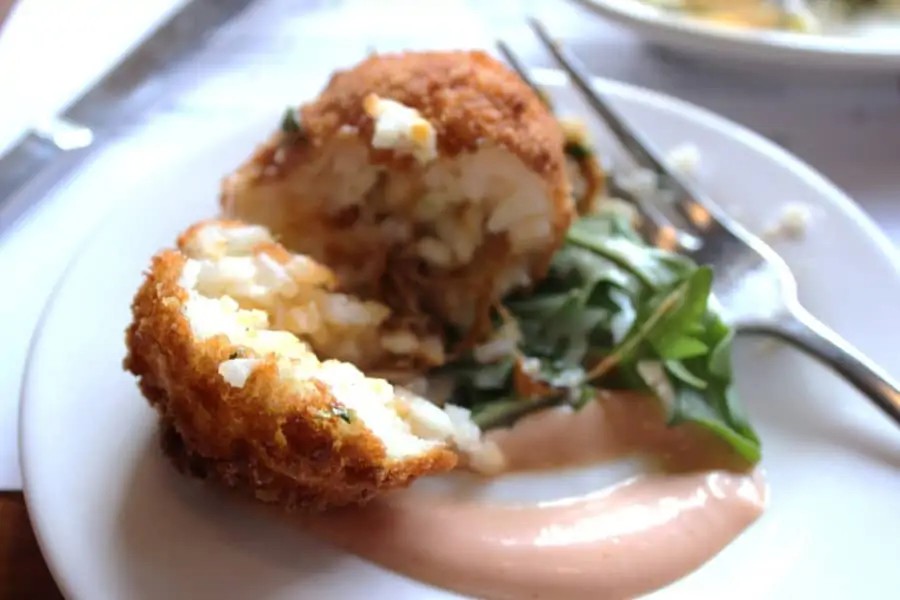 Annnd, more beer samplings.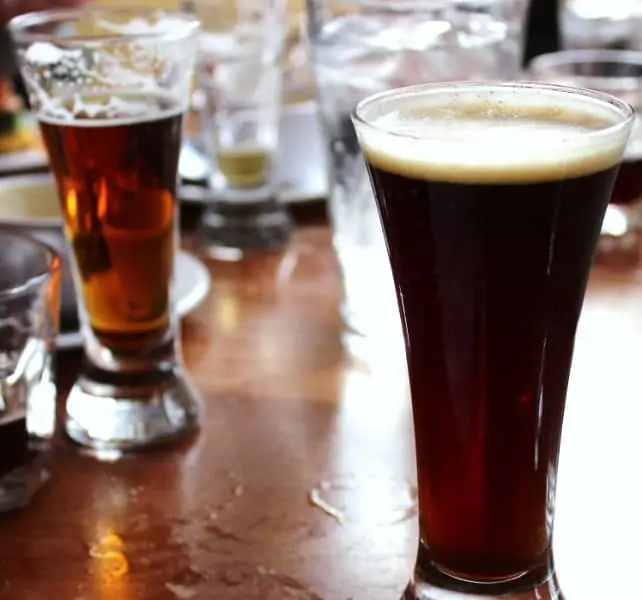 Then, Fried Okra: Corn Meal Crusted, Served with Poblano & Banana Aioli.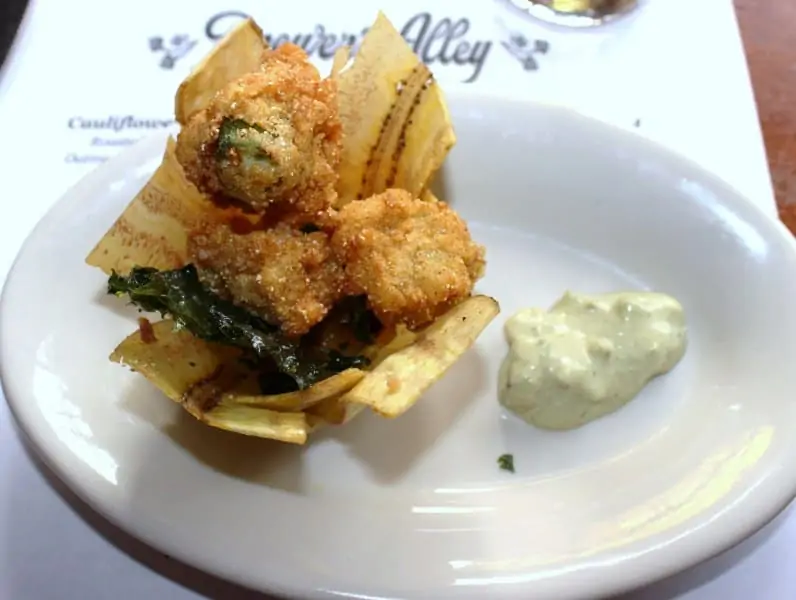 And finally the Cauliflower & Beer Soup: Roasted Cauliflower, Garlic, Oatmeal Stout & Cheddar Cheese.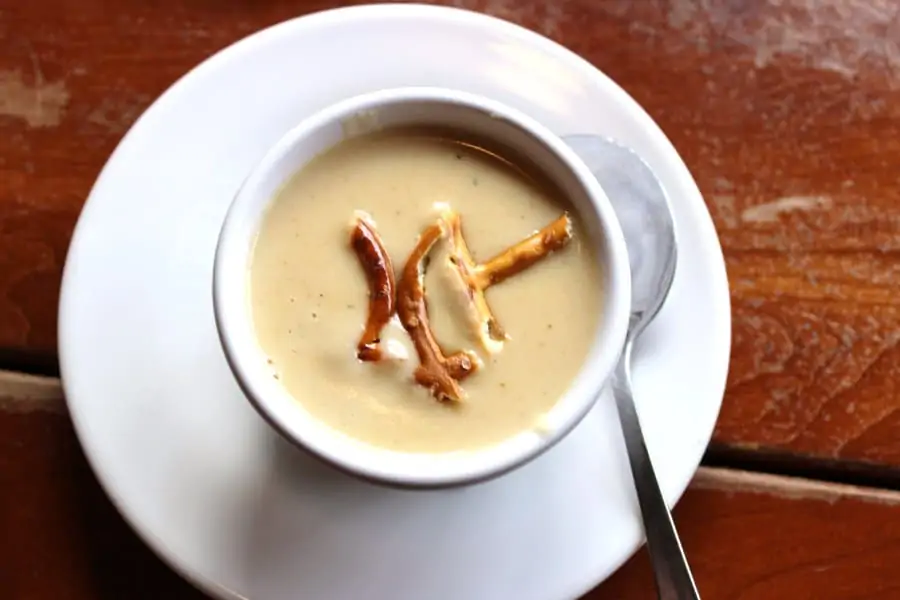 Our third and final stop – thank God because I was so full, I don't think I could have tried anything else – was The Wine Kitchen.
This was where we met up with the other 2 groups of people to have our final tastings.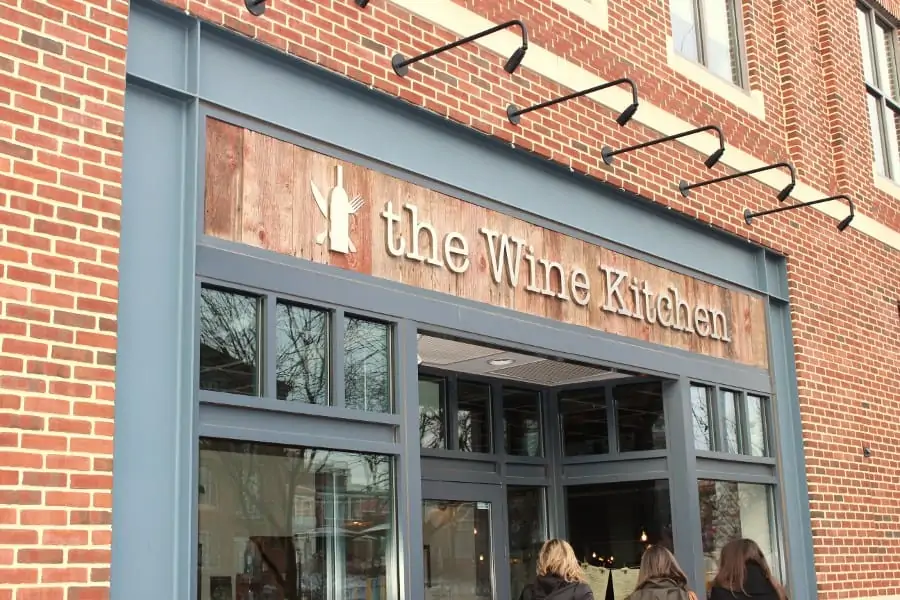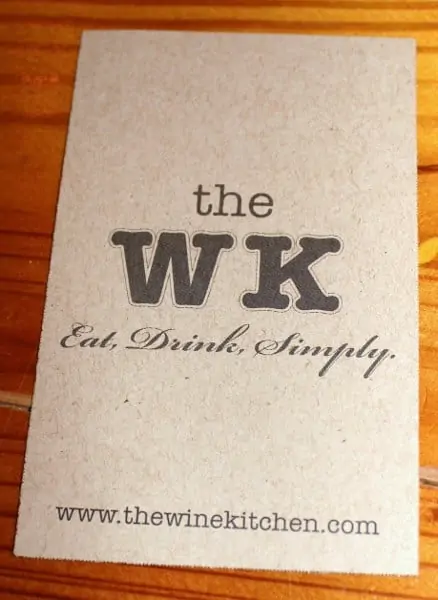 The Wine Kitchen gives you a card with your glass of wine, giving the type of wine and a full description, including the notes, flavors, acidity, and finish.
And here I thought wine was just something you drink!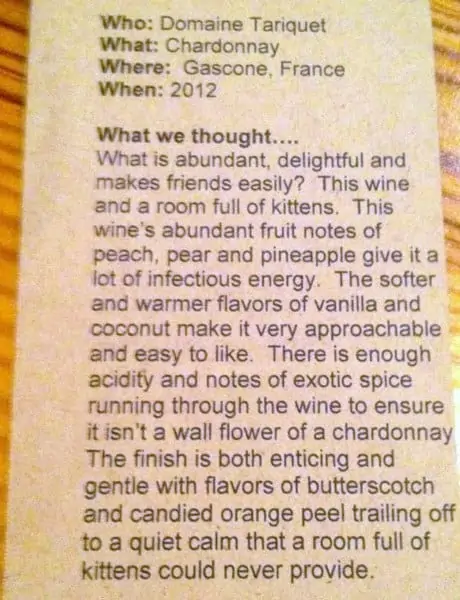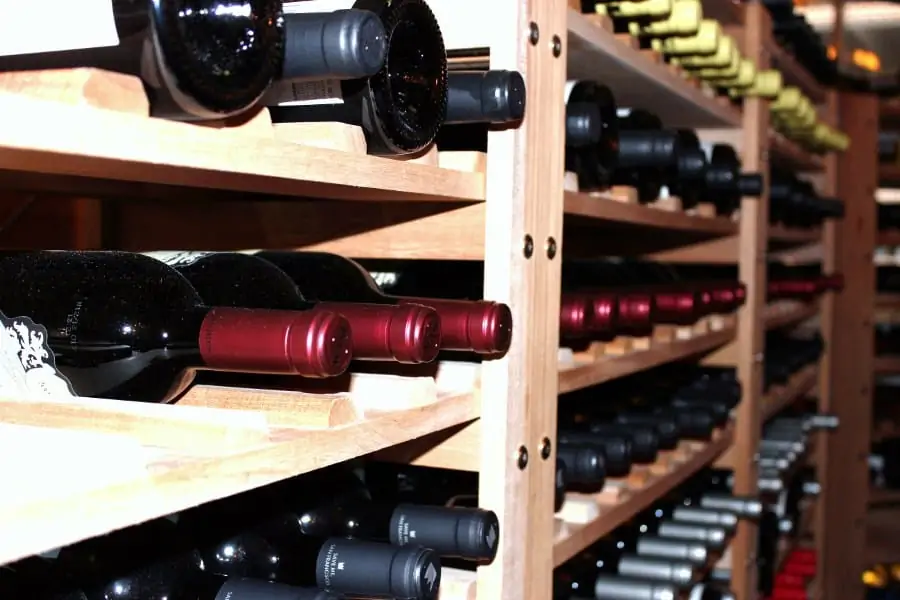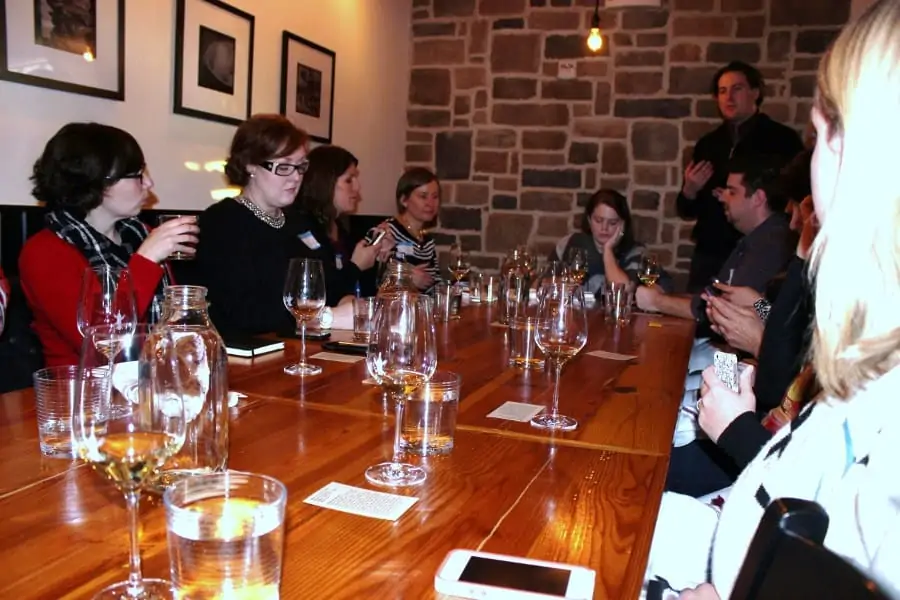 We were then served Butternut Squash Carpaccio Salad with Speck & Goat Cheese.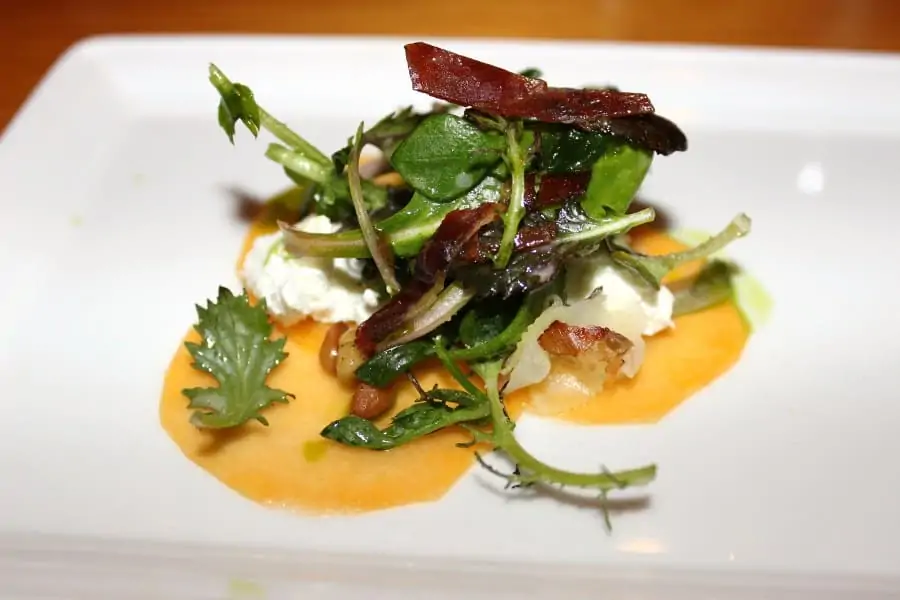 Our next course was the Scallop with Red Beet Risotto.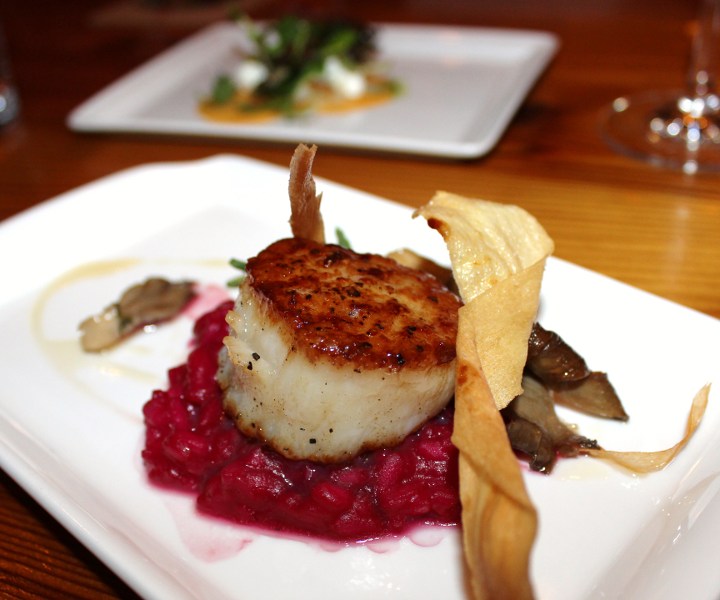 So, I'm not even going to begin to try to describe how everything tasted because (A) I'm not a food writer and (B) it was all SO incredible that there wasn't one thing that was better than the other.
It was all amazing!
Well, maybe I lied.
The one thing that really stood out for me was the Cauliflower Beer Cheese Soup from Brewer's Alley.
Oh my goodness!!
I was getting so full at that point, but it was exquisite!
6. Don't Get FOMO: Make Reservations & Hashtag Your Experience During Restaurant WEek
Next time I go I will be bringing my husband along because I know he would absolutely love it!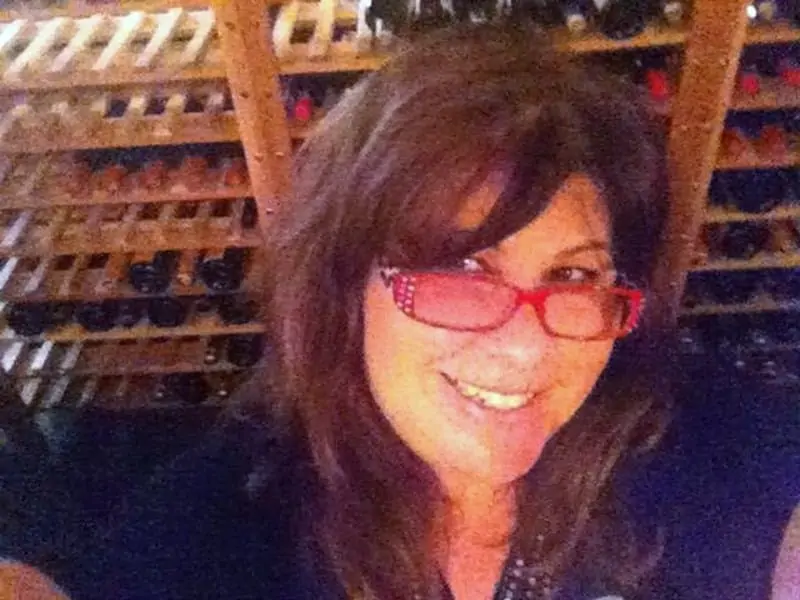 I highly recommend that you participate in Frederick Restaurant Week.
I mean, who wants to miss out on the most talked about week in the Frederick culinary scene?
Not me!
As a matter of fact, Terri and I make it a point to go every year.
This year we'll be going to The Wine Kitchen for a Sunday lunch.
We will be sure to use Frederick Restaurant Week's hashtag #FredRestWk.
Because FOMO!
Whoever sees this hashtag will kick themselves for not taking advantage of this once-a-year event!
Definitely make reservations at whichever restaurants you decide to go to.
Tables and times book up quickly during Frederick Restaurant Week!
To learn more about great restaurants in Frederick, Maryland check out our posts on:
Best Brunch Restaurants in Frederick, Md
The Top 10 Best Latin-Inspired & Mexican Restaurants in Frederick
10 of the Most Romantic Restaurants to Eat in Frederick, Md
Best Pizza in Frederick, Maryland.
Bon Appetit!