Local coffee shops have been super popular ever since the show, Friends aired back in the 90's.
Yeah, Starbucks became pretty popular back then too.
But being a chain coffee place just doesn't compare to a hometown local coffee shop.
Local Coffee Shops in Frederick, Md
Way back in the day, when you drank coffee, you either made it at home in a Mr. Coffee or you bought it from 7-11 and drank it out of a styrofoam cup.
Boy have times changed!
Coffee drinkers have totally raised the bar.
A Caramel Macchiato, Skim, Venti, Extra Hot, Extra Shot, Extra Whip, Sugar-Free?
Yes, it's a thing at Starbucks.
Chain coffee shops like Starbucks are okay for when you're in a hurry and you only have time to swing by the drive-thru.
You blast out your order and pay an exorbitant fee for some fancy-schmancy drink that used to just be called a cup of coffee and only cost a buck.
Local Coffee Shops are more hometown & intimate
But, if you want to get the entire Friends Show experience of enjoying a good cup of joe while relaxing with your buddies, you really should check out local coffee shops.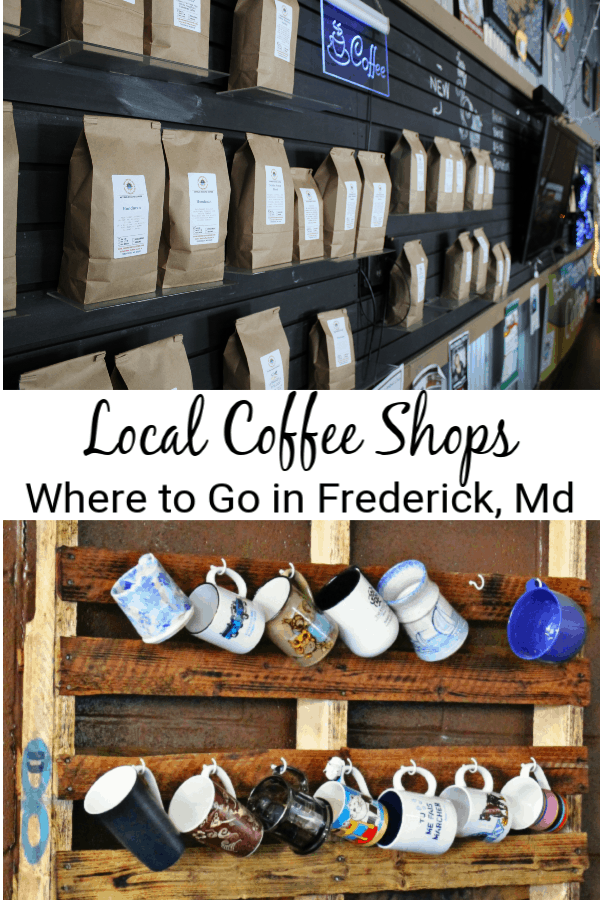 My absolute favorite local coffee shop in Frederick, MD is Dublin Roasters Coffee.
Here's a list of a few other outstanding local coffee shops in Frederick, MD:
Local Coffee Shops Offer Better Quality Coffee
Dublin Roasters uses organic, fair trade, and specialty coffee beans that they hand-roast in small batches and per order.
Then, they grind the coffee beans to make the freshest, tastiest cup of coffee you can imagine.
As a result, it's no surprise that Dublin Roasters is a favorite go-to local coffee shop for so many returning customers.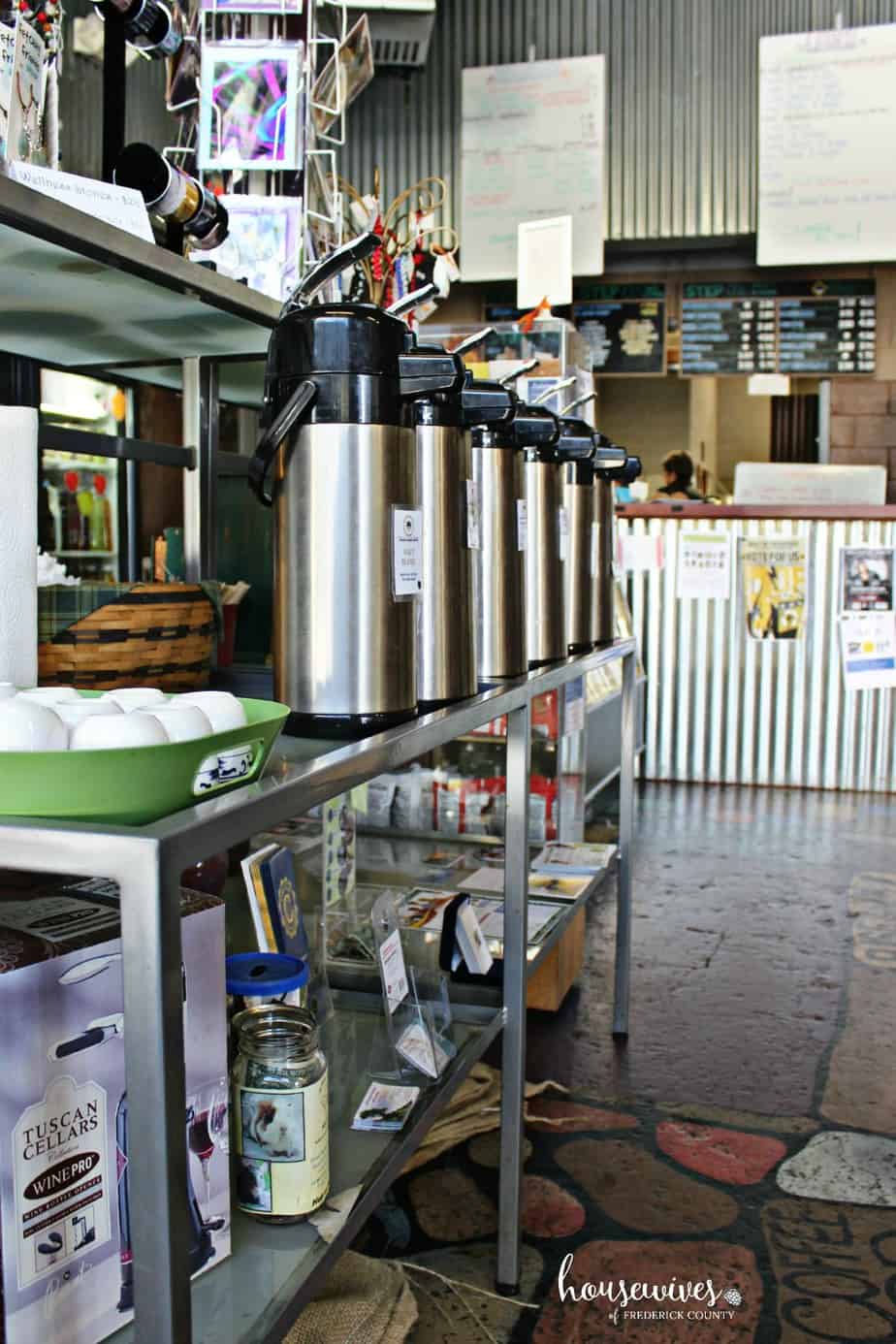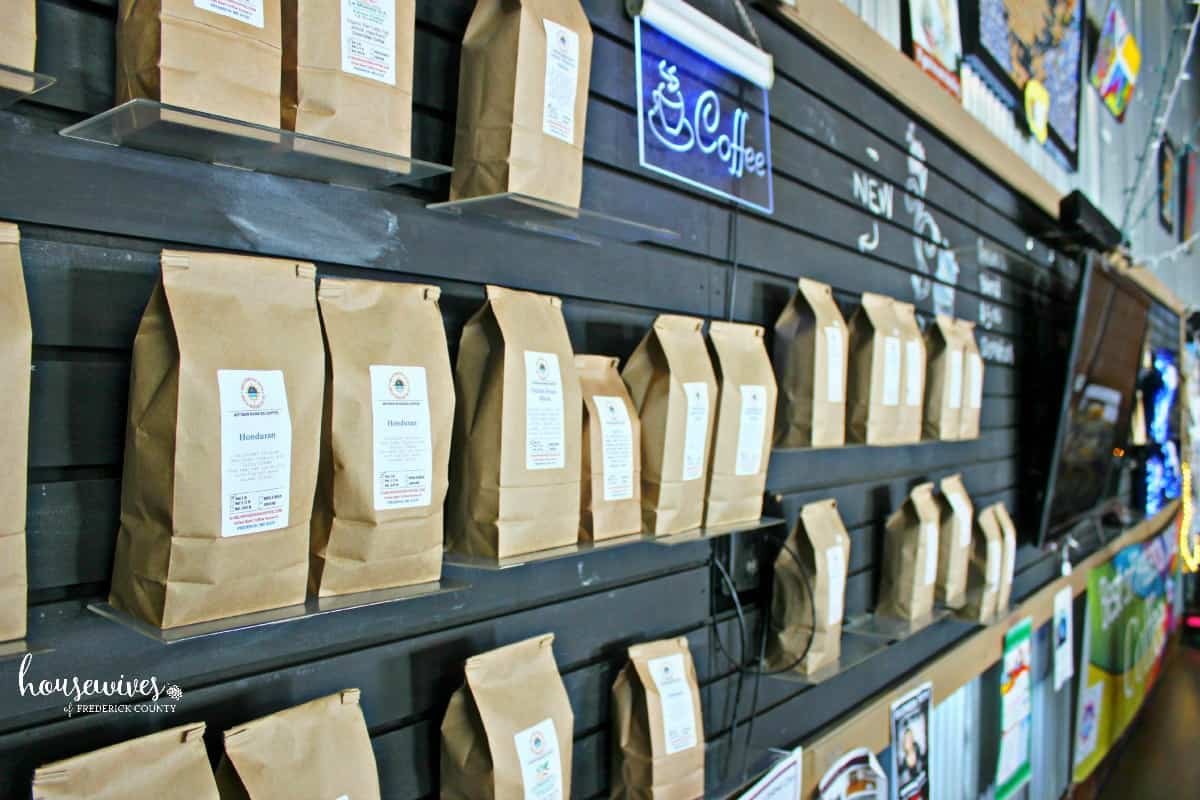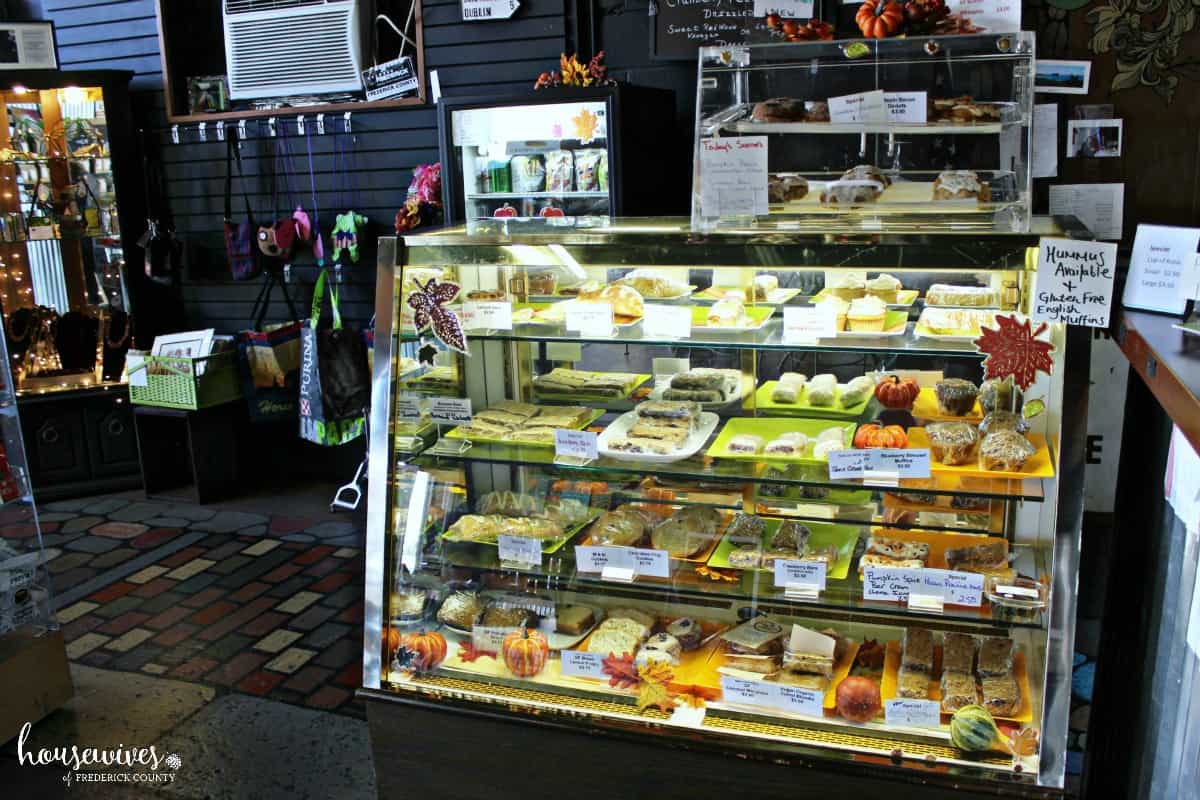 Local Coffee Shops Support Local Artisans
Dublin Roasters has local artisans' wares displayed throughout their shop.
Proof of this, you'll see jewelry, homegrown honey, paintings and purses as soon as you walk through the door.
In addition, even the floors are painted by local artists.
This is an example of 'buy local' at its finest.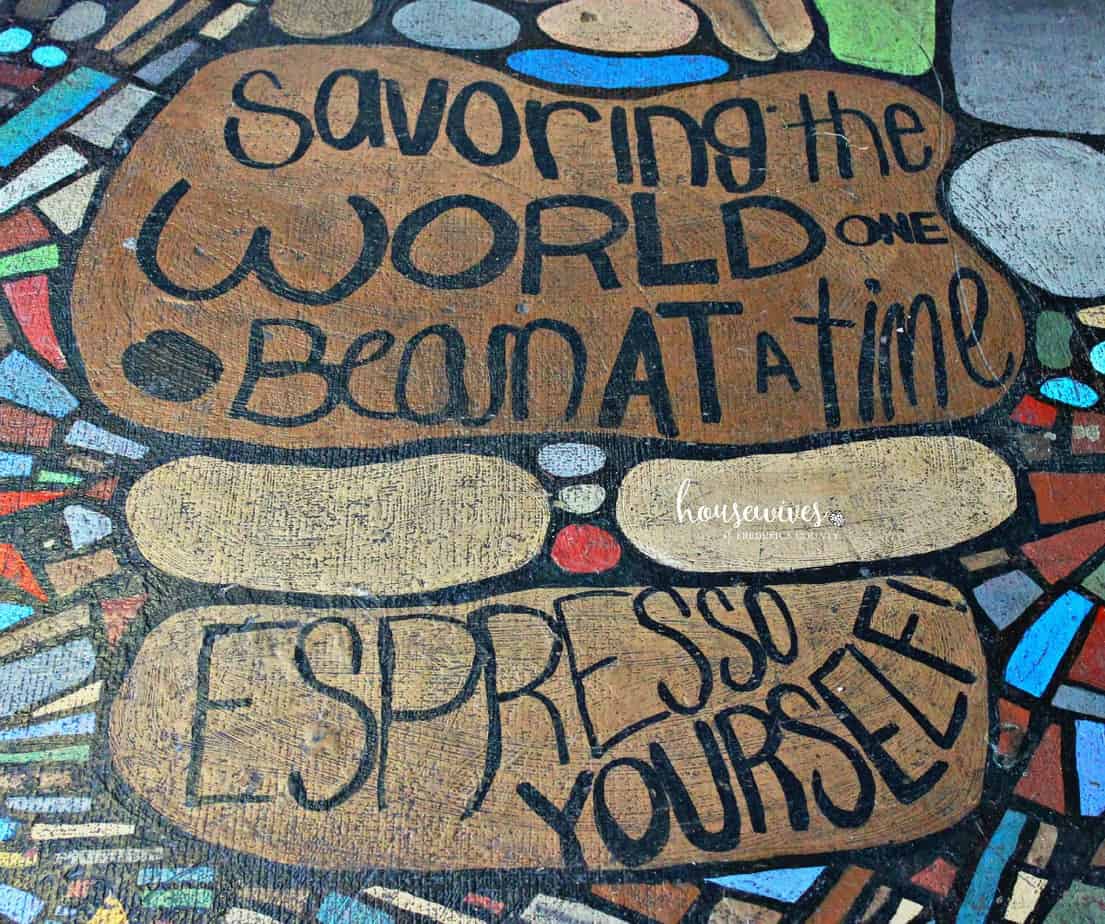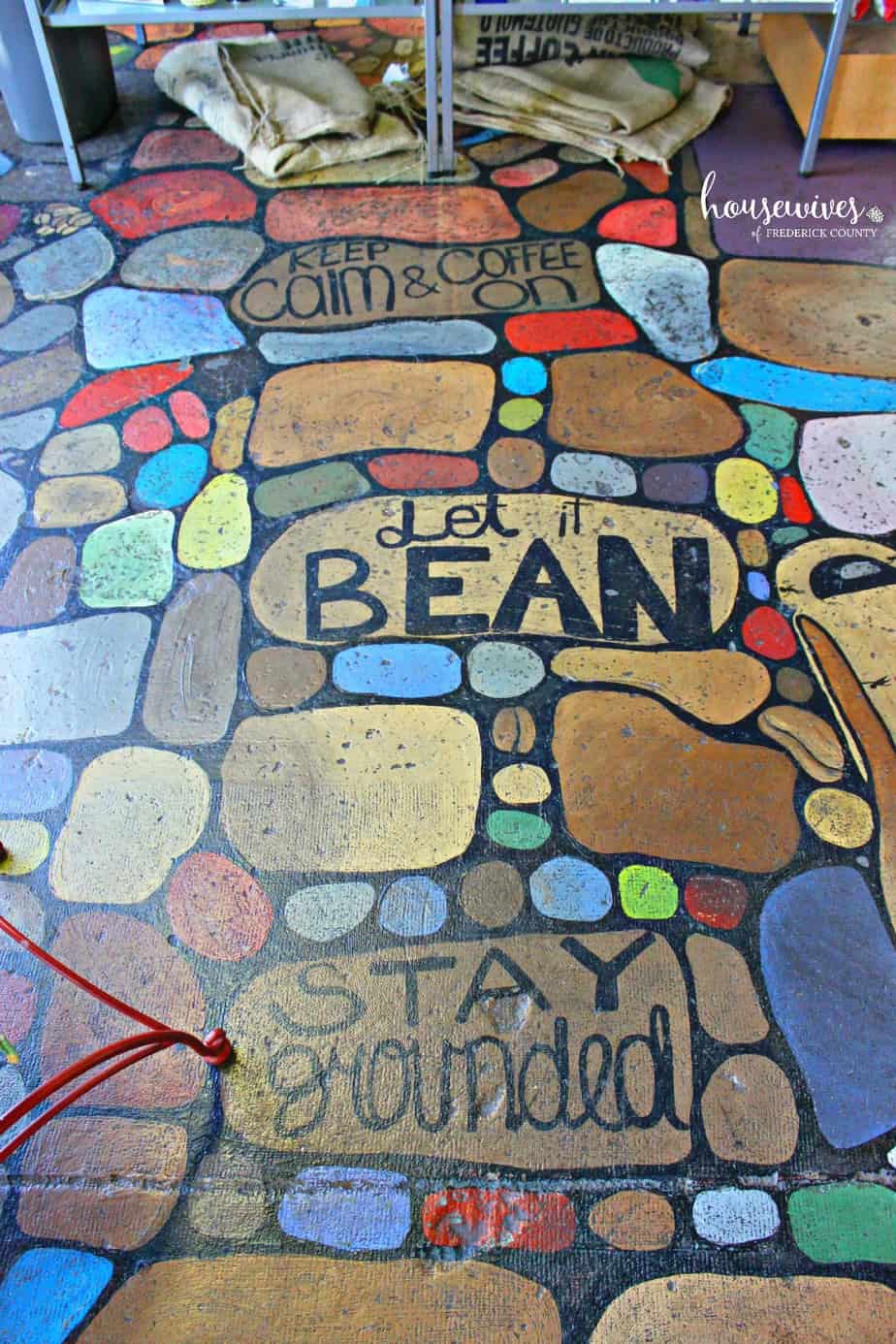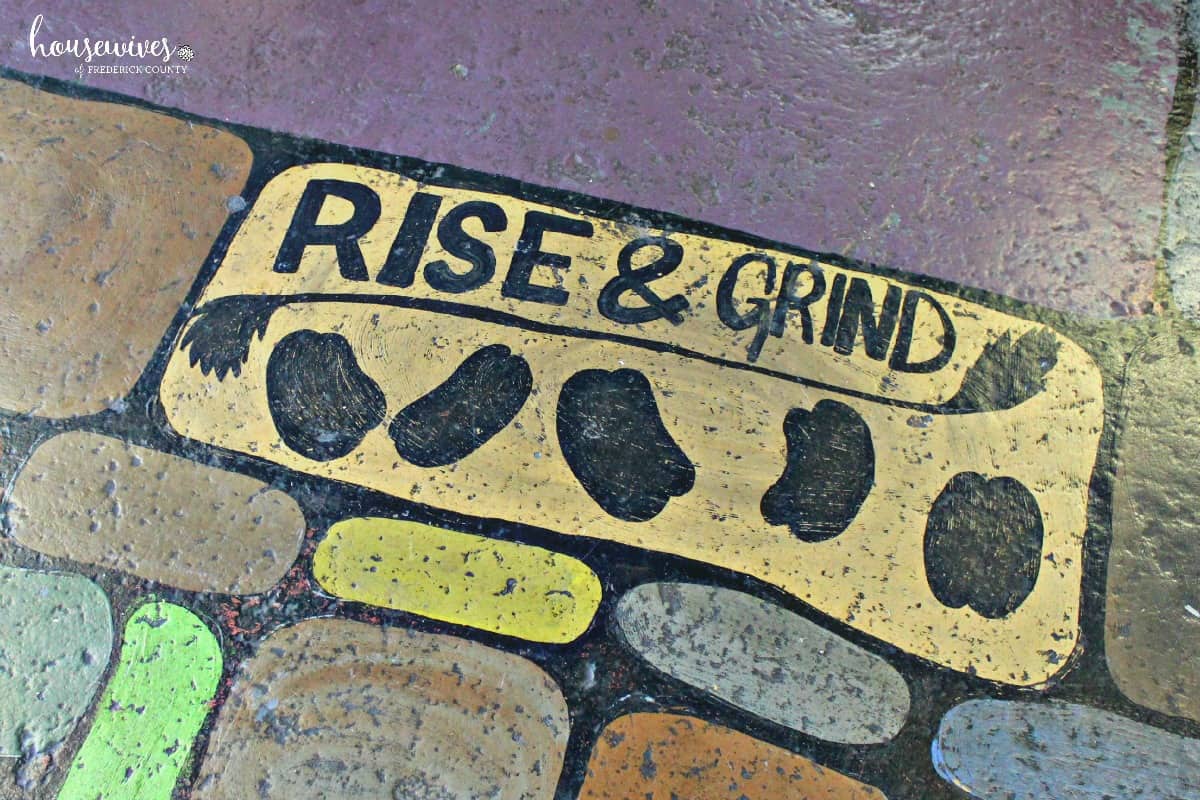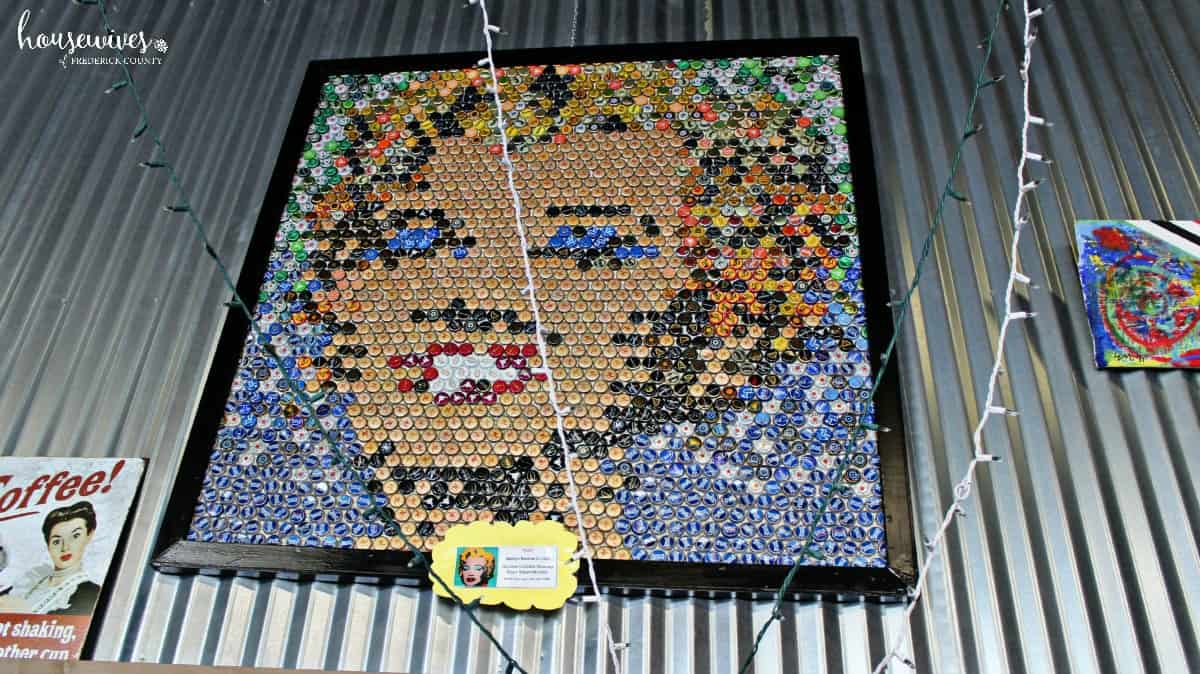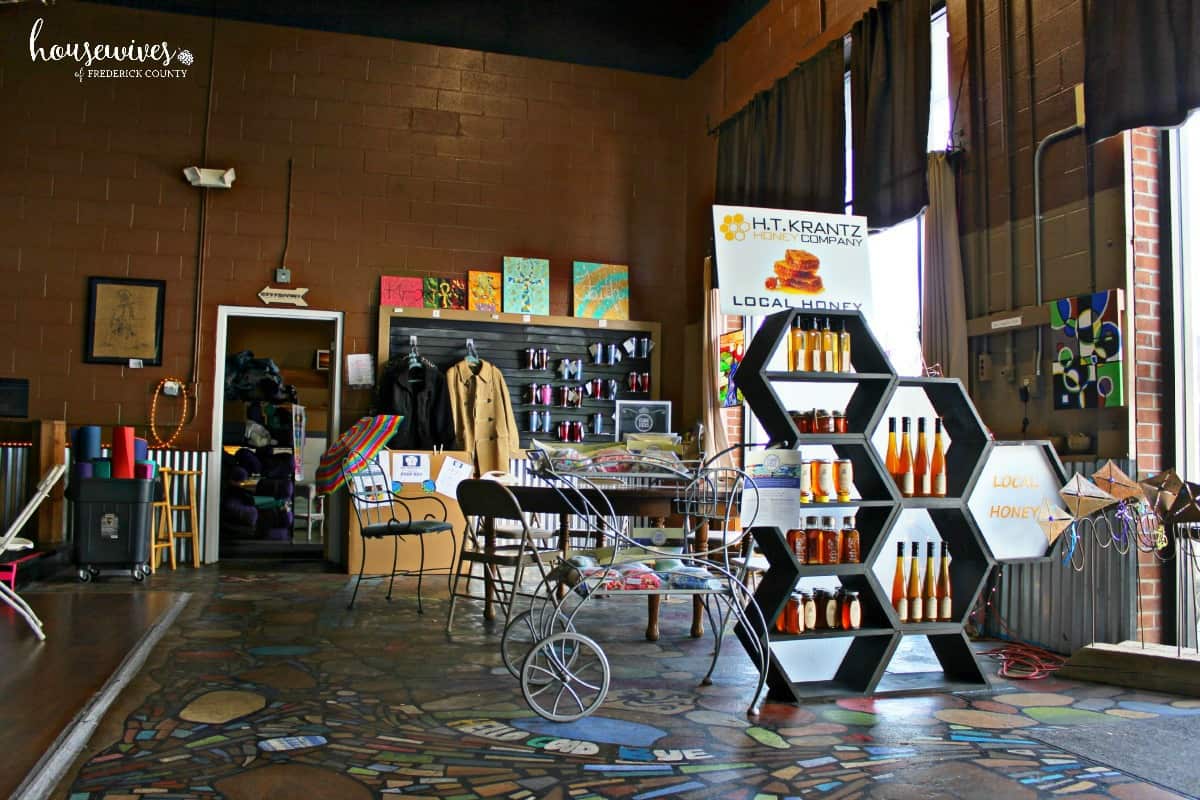 Local Coffee Shops Encourage Community
What Starbucks do you know of where customers are allowed to keep their favorite coffee mug hanging on the wall to use each day?
Obviously, it's a great way to reduce waste!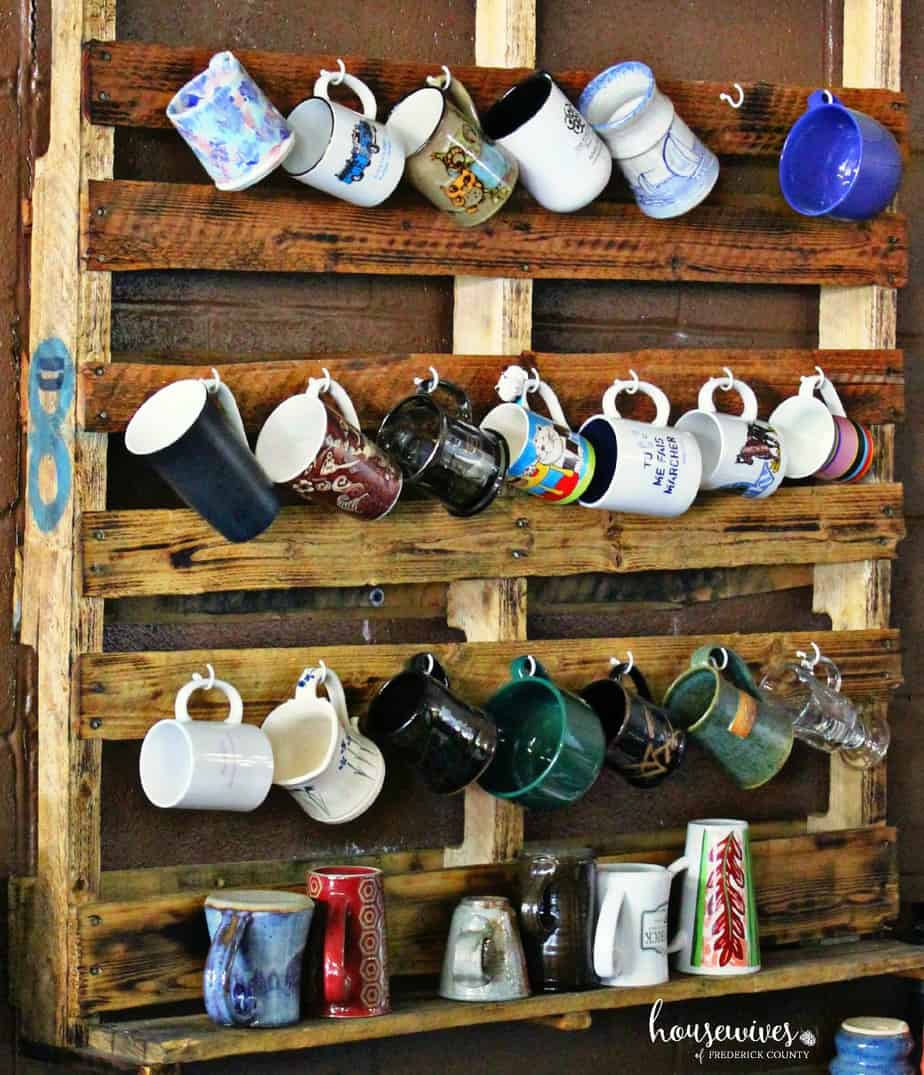 Dublin Roasters' vibe encourages you to get comfortable and hang out for as long as you want.
Therefore, it isn't unheard of to see people sitting there for hours, even for an entire day, working on their laptops, sipping on coffee, or meeting with friends.
Terri and I were recently there to meet a friend who we hadn't seen in a while.
We laughed it up for hours without feeling any sense that we were wearing out our welcome.
Dublin Roasters has a large coffee shop area with plenty of tables and chairs, a separate sitting room resembling a living room/office, and a small conference room for meetings.
I think I could live here!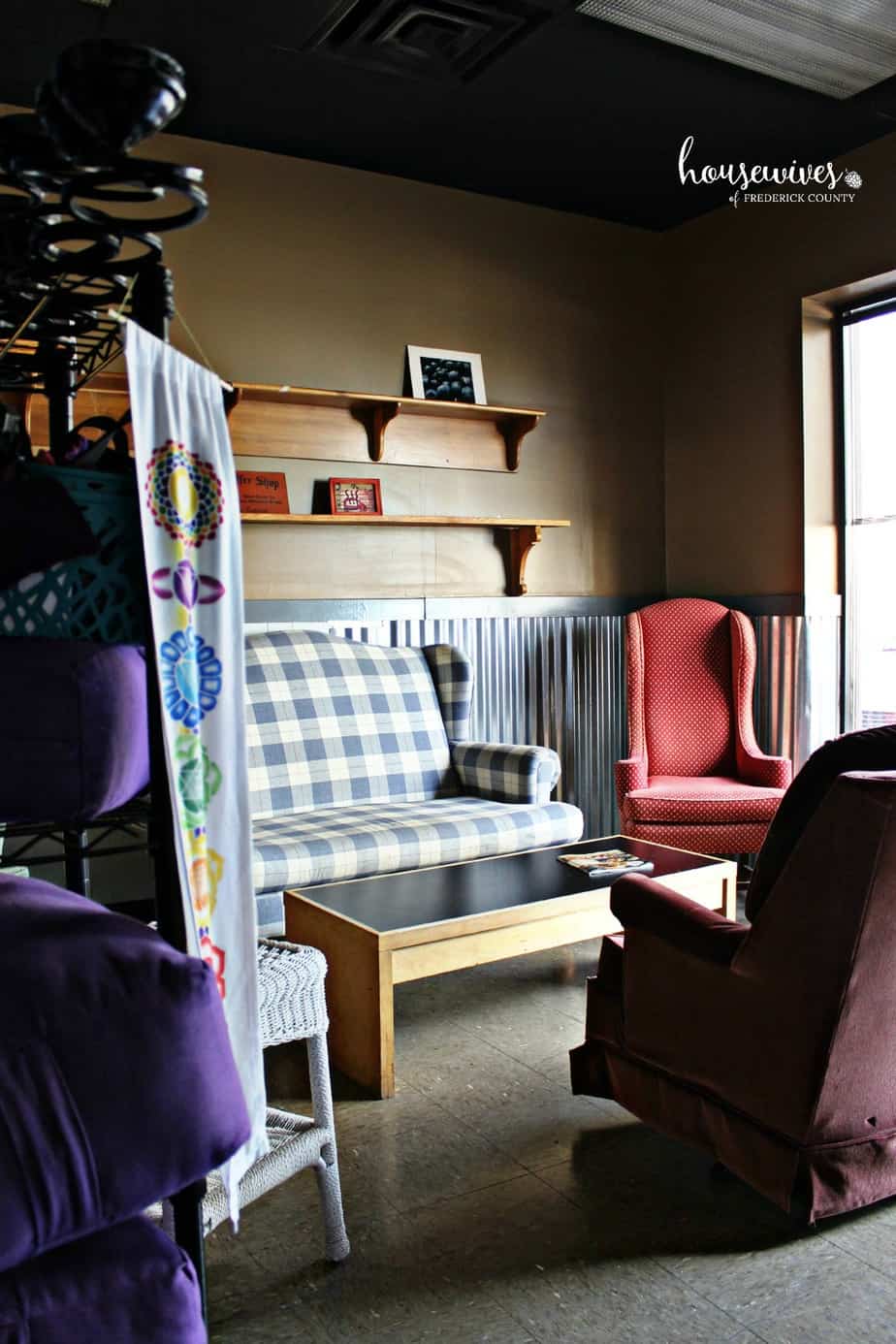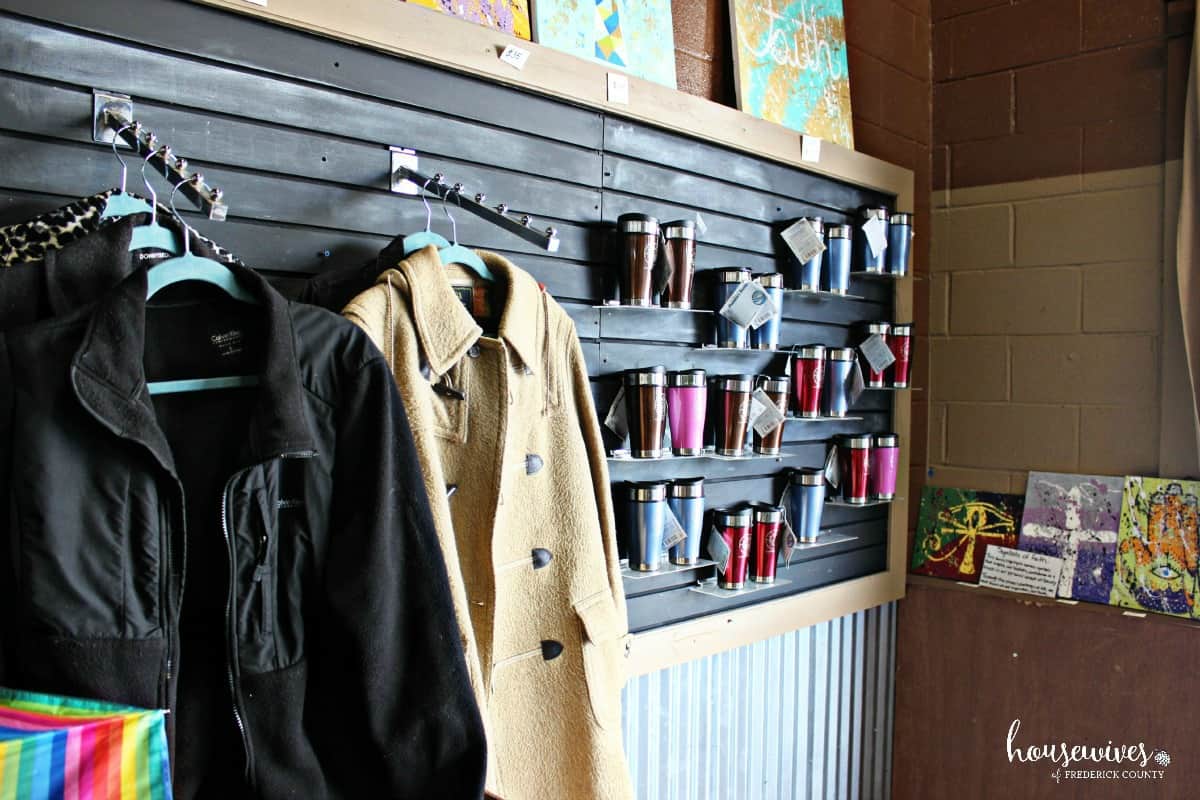 Dublin Roasters also supports several charities.
For example, the coats in the above picture are for a coat drive in honor of Vince Coates, a beloved Fredericktonian, who had recently passed away.
Also, they assist daily with:
Blessings in a Backpack,
Little Long Ears Donkey Rescue
Sophie & Madigan's Playground
Tails of Hope
Small Angels Rescue
Susan Bergers Ferrel Cat Rescue
Project 22
Military Suicide Prevention
Mission of Mercy
Heartly House
The W House in Hagerstown
In addition, Dublin Roasters has many community related events such as:
Yard Sales
Yoga Nights
Massages
Concerts
Book Club Meetings
Moms Groups
They've even served up as an after-hours venue for a local TV production company to shoot scenes for a popular I.D. Channel series.
Yup! Terri and I participated in one of those scenes.
See? It all comes full circle.
Dublin Roasters Is In a New York Times Article
A Food Scene with Local Roots Sprouts in Maryland
How cool is that?
Dublin Roasters Has A Disco Ball
Seriously, who doesn't love a disco ball?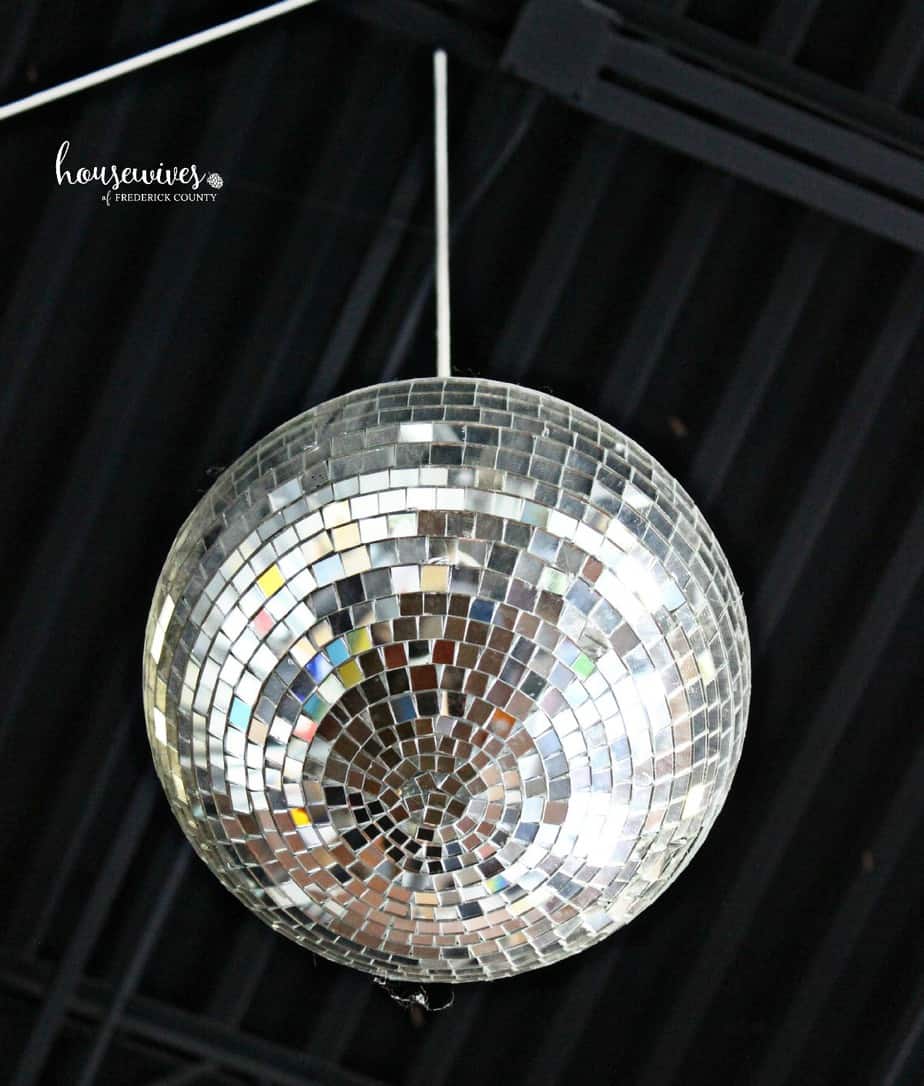 And it came in really handy when Terri, our friend Pam, and I were extras shooting our 'dancing at a concert' scene for the I.D. Channel's 'Nightmare Next Door'.
The below picture is the screenshot of us in the "Bloodshed in Biloxi" scene we 'acted out' at Dublin Roasters.
Too cool huh?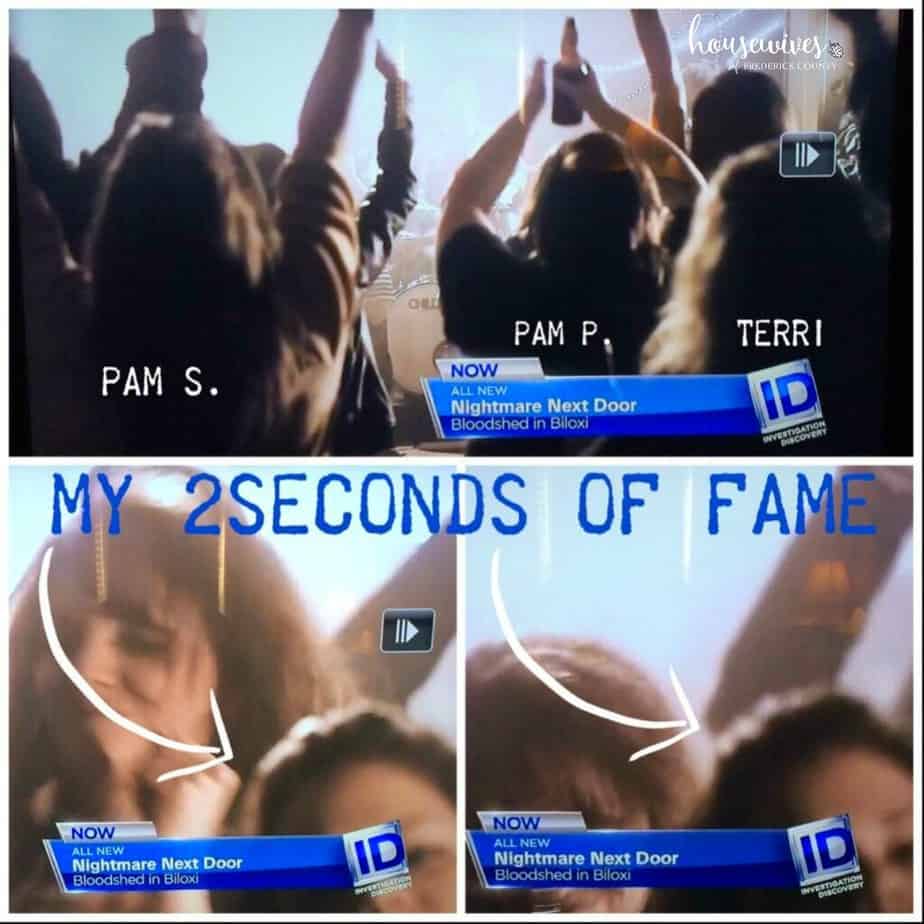 We didn't play the starring roles in it like we did in Evil Twins, but we had so much fun!
Dublin Roasters is owned and run by a former police officer (because, coffee!) who fell in love with the entire local coffee shop experience.
It's turned into so much more than just great coffee.
It's a friendly, neighborhood establishment, where, believe it or not, you walk in and they do know your name.
Do you have any favorite local coffee shops where you live?
Tell us in the comments and let us know what things you love about it most.
For more best restaurant recommendations, click on over to:
Top 19 Brunch Spots in Frederick, Md: The Best of the Best
Best Pizza in Frederick Md: 25 of the Top Favorites
The Best Surf & Turf in Frederick, Maryland