Stuffed Mushrooms, Jimmy Dean Style
I'm always looking for good looking, healthy recipes to try out.  I get bored with the same old, hum drum recipes.  I found this recipe in All You Magazine and ripped it out to put with my grocery shopping list.  Then, when the opportunity came up for me to work with the Mom It Forward Blogger Network, I knew it was the perfect time to use this recipe!
Nowadays, finding good sources of protein for my family is so important.  My husband, son, and I are working on limiting our carbs and sugars and increasing our protein.  This recipe for Stuffed Mushrooms, Jimmy Dean Style totally fits the bill.  At 8 grams of protein per serving, this is a healthy, fill-you-up kind of appetizer.
Disclosure: Today's post is sponsored by Hillshire Brands™, all recipe ideas and opinions are my own.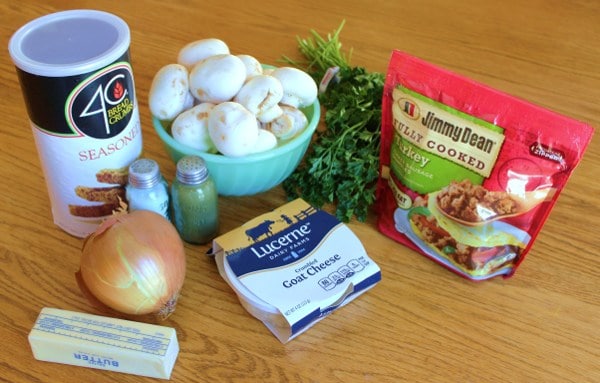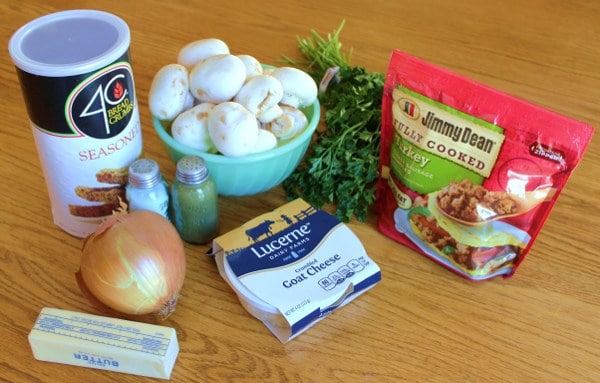 If you have a Safeway Club Card and you sign up for Just For U, you have the opportunity to receive personalized deals, coupons and club specials.  Once in your Just For U account, all you have to do is click the ones you want to be added to your club card. So when you go grocery shopping and use your club card at the register, the deals automatically show up on your receipt.  Also, with Just For U, you can create a shopping list with the items you select.
This is what the coupons look like on Just for U: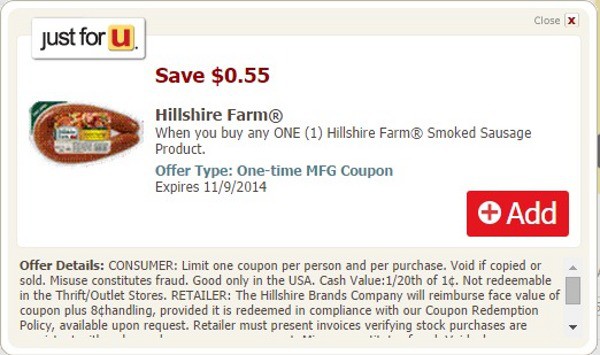 Here is a list of Hillshire Brands™ coupons that are available when you sign up for Safeway's Just For U program:
    Hillshire Farm Smoked Sausage -$.55/1
    Products: Hillshire Farm Rope and Link Sausage, American Craft Links
    Hillshire Farm Cocktails (Lil Smokies) – $.55/1
    Jimmy Dean Refrigerated Sausage -$.55/1
    Roll Sausage, Fully Cooked Crumbles, Links and Patties
    Jimmy Dean Frozen -$1/1
    Frozen Breakfast (Delights or Red Box)
    State Fair Corn Dogs – $1/1
    Ball Park Hot Dogs -$.55/1
    Ball Park Hot Dogs or Park's Finest from Ball Park
After loading my coupon for Jimmy Dean Fully Cooked Turkey Sausage Crumbles onto my Just For U account, I went to Safeway to get it, along with my other ingredients.  I altered All You's recipe a little bit to make prep time quicker and easier.  Instead of using ground turkey, I used the Jimmy Dean Fully Cooked Turkey Sausage Crumbles.  My hubby loves anything that involves sausage, so I knew he'd love this recipe.  I also chose to buy from Safeway the already crumbled goat cheese instead of buying it whole and crumbling it myself.
So here is my recipe for Stuffed Mushrooms, Jimmy Dean Style: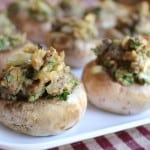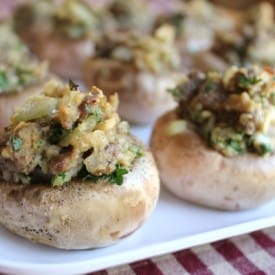 Print Recipe
Stuffed Mushrooms, Jimmy Dean Style
Servings:
24
Stuffed Mushrooms
Ingredients
- 24 medium white mushrooms

stems removed and reserved

- 2 Tbsp. unsalted butter

- 1 onion

finely chopped

- 1 bag Jimmy Dean Fully Cooked Turkey Sausage Crumbles

- Salt and pepper

- 1/4 cup dry bread crumbs

- 2 Tbsp. chopped fresh parsley

- 2 oz. firm goat cheese

crumbled
Instructions
Preheat oven to 400 degrees.

Mist a 9x13 baking dish with cooking spray.

Arrange mushrooms, cavity side up, in dish.

Chop mushroom stems finely.

Melt butter in a medium skillet over medium-high heat.

Add onion, chopped mushroom stems and turkey sausage crumbles.

Sprinkle with salt and cook, stirring often, about 5 minutes.

Transfer turkey sausage mixture to a bowl.

Let cool for 10 minutes, stirring occasionally.

Stir in bread crumbs and parsley.

Fold in goat cheese.

Season with salt and pepper.

Sprinkle mushroom caps with salt and pepper.

Spoon filling mixture into mushrooms, piling in center.

Bake until lightly browned on top, about 15 minutes.

Let cool slightly before serving.
The below picture is the turkey sausage mixture before transferring it into a bowl to cool.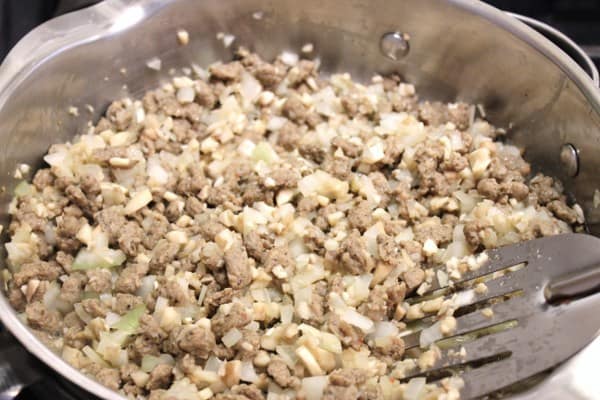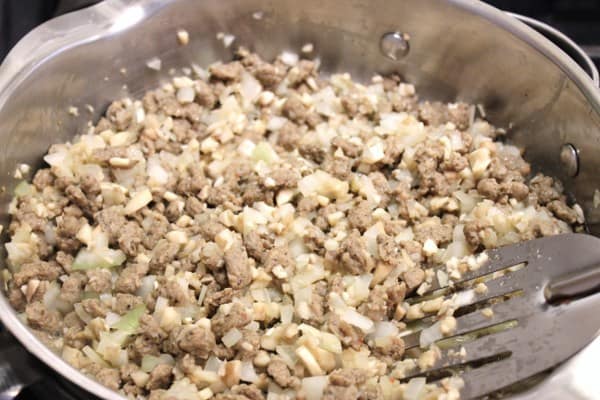 This is the mixture after the turkey sausage mixture cooled and the remaining ingredients were added and mixed.  Ready to stuff the mushrooms!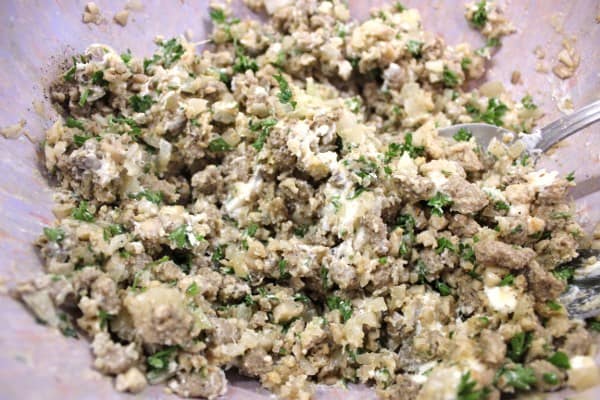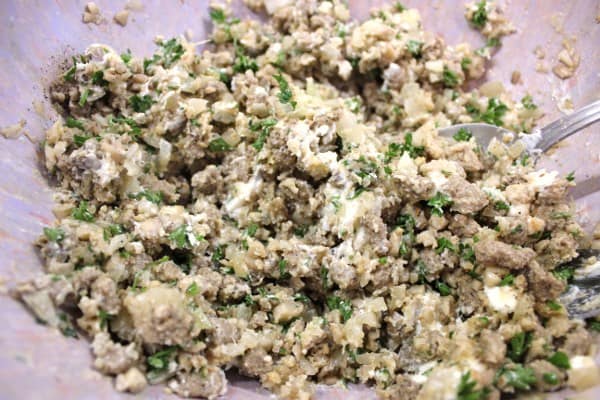 And here is the final product!  Don't they look absolutely divine?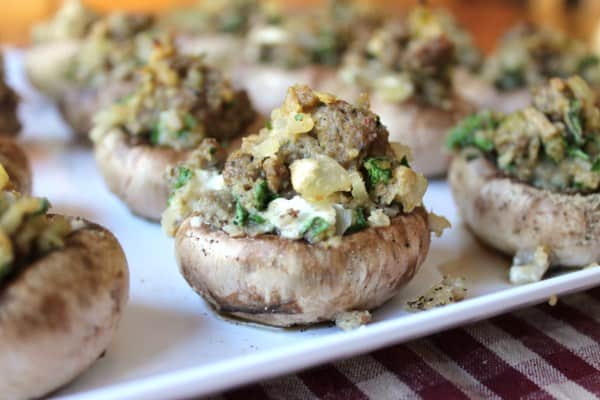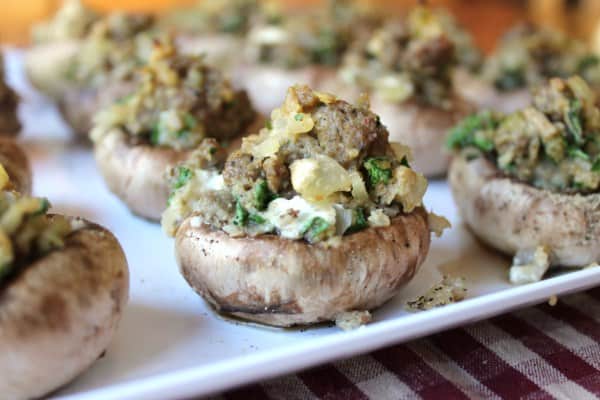 My husband almost grabbed one before I could even finish taking pictures.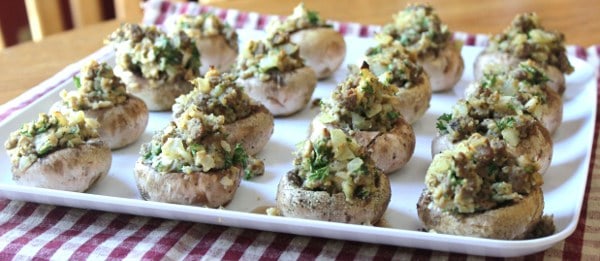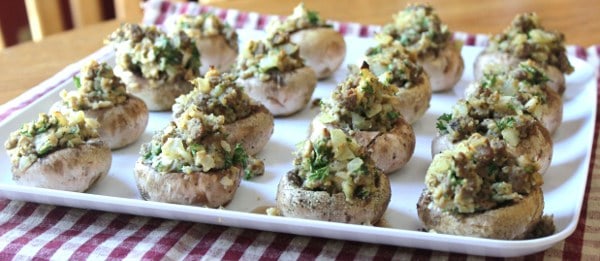 They were so good!  The perfect amount of each ingredient.  I truly believe using the Jimmy Dean Fully Cooked Turkey Sausage Crumbles instead of ground turkey made these stuffed mushrooms more tasty.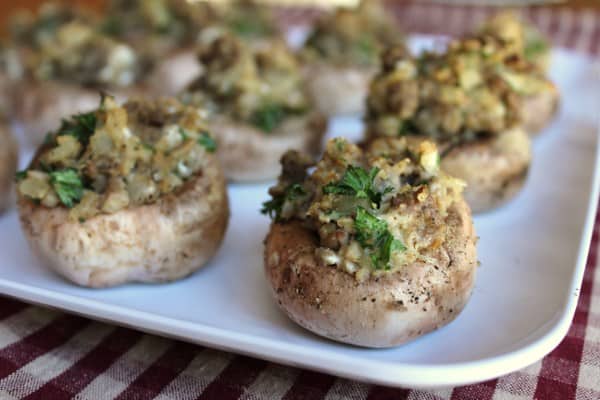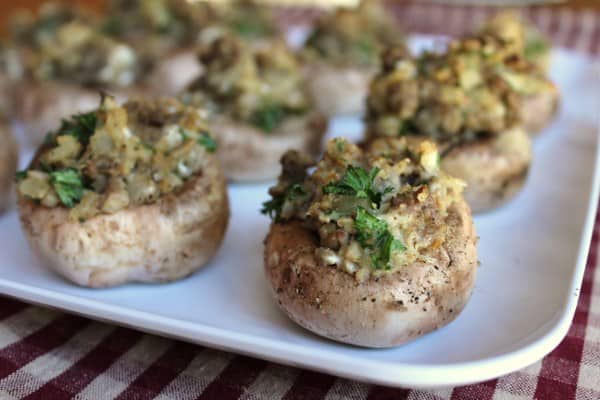 To save even more time chopping (and save some tears), you can buy the already chopped onions.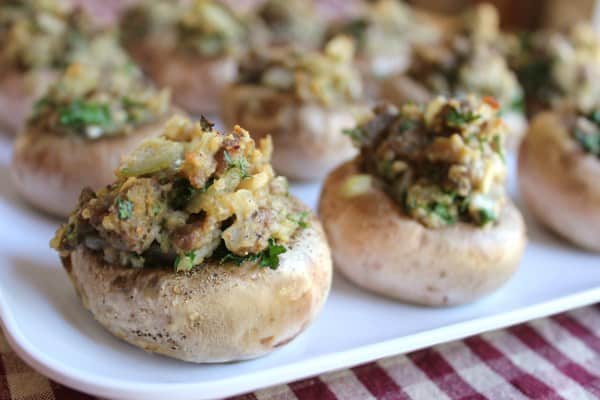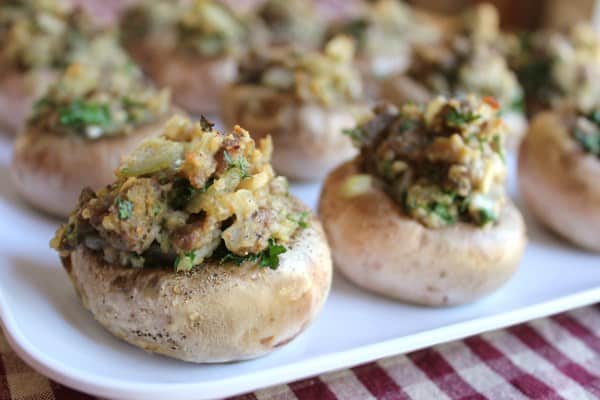 These stuffed mushrooms would be perfect for your next football game gathering, wine tasting party, or potluck event.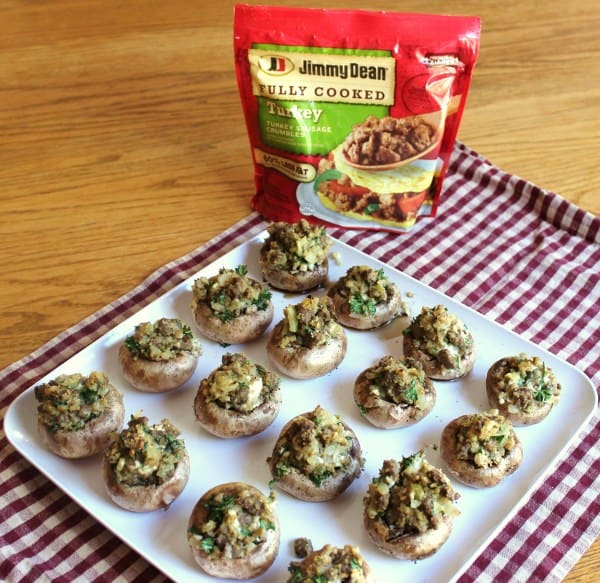 Looking for more awesome Hillshire Brands™ recipes?  Check these out:
Not Your Ordinary Weiner
Apple Cider Braised Red Cabbage with Kielbasa
Crustless Sausage Zucchini Quiche
My Mom's Stromboli with Hillshire Farm's Jimmy Dean Sausage
Bon Appetit!

Pam is married and has 1 son – a middle-schooler in his teen years. She followed Terri to Frederick in 1999. She absolutely loves going to yard sales and estate sales and finding hidden treasures.
read more...