Crab festivals in Maryland are aplenty, especially during the summer months.
So, I decided it's time to put these annual crab festivals together in one big list, sorted by date, so that we Marylanders can plan ahead!
Crab Festivals in Maryland
If you were born and raised here, you certainly know this familiar term in Maryland: 'Crab Feast'.
It's a magical, happiness-inducing tradition that families all over our state partake in every summer.
Needless to say, my fondest memories growing up are sitting outside on the deck with my family, picking crab meat from a pile of steamed, Maryland blue crabs for hours, while talking and laughing.
It's safe to say that it's truly a rite of passage when growing up in Maryland.
Although times have changed and the population of Maryland crabs from the Chesapeake Bay has taken a hit over the years, enjoying a good summer crab feast is still a must!
So why not treat yourself and take the fam to the best of the best that Maryland has to offer!

What is a Maryland Crab Festival?
If you've never been to a Maryland Crab Festival, you're probably not quite sure what to expect.
Well, you can expect LOTS of food! And not just crabs!
Depending on the festival (some are huge while others are small and intimate), here's a list of all or some of the great food you can expect to enjoy:
Steamed Crabs
Crab Cakes
Crab Cake Egg Rolls
Crab Nuggets
Crabby Pretzels
Crab Soups – Cream of Crab Soup & Maryland Crab Soup
Crab Mac & Cheese
Crab Quesadillas
Clam Bake
Old Bay Wings
Ceviche
Oysters
Shrimp
Shrimp Salad
Shrimp Tacos
Fish
Fish Tacos
Fish & Chips
Lobster Rolls
Lobster Bisque
Clam Chowder
Salads
Potato Salad
Loaded Potatoes
Cucumber Salad
Hushpuppies
Corn on the Cob
Rolls
Baked Beans
French Fries
Burgers
Hot Dogs
Cheesesteaks
Meatballs
Pit Beef
BBQ Ribs
Turkey Breast
Fried Chicken
Ham
Ice Cream
Kona Ice
Kettle Corn
Smith Island Cake
Watermelon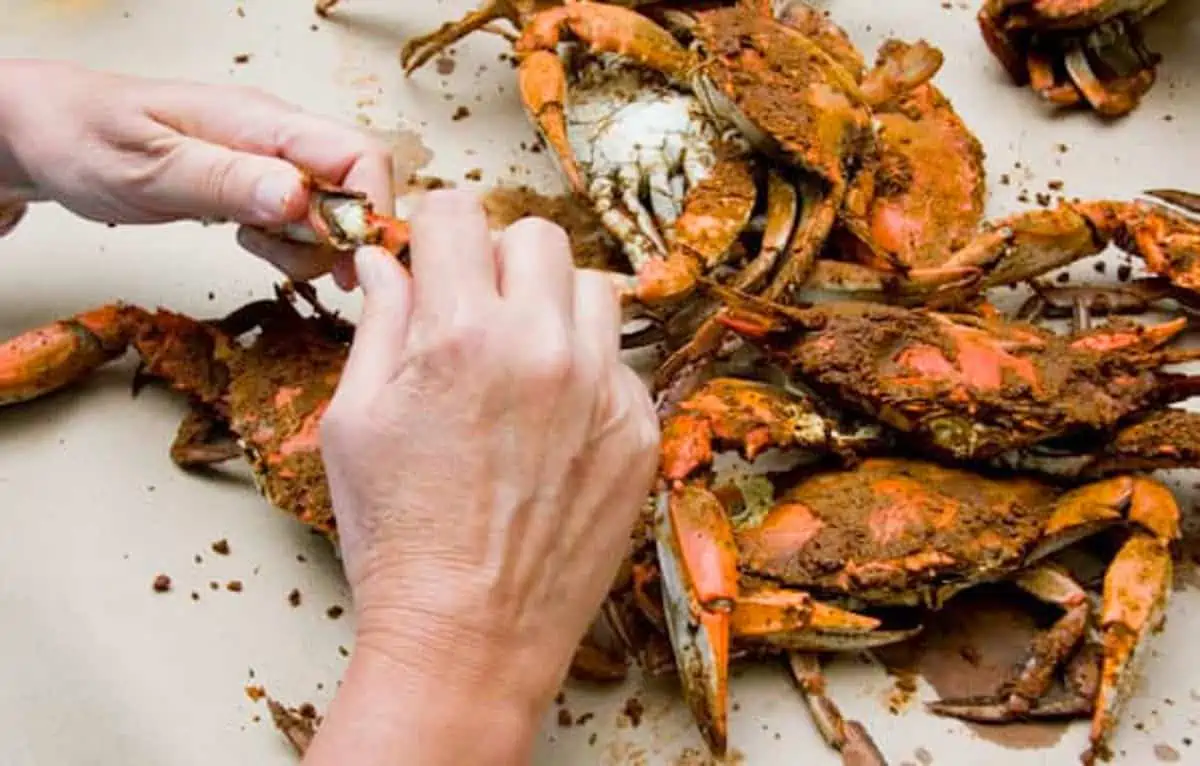 For some festivals, the ticket price includes AYCE (all you can eat).
Whereas other crab festivals in Maryland charge a la carte and let you decide how much you want to eat.
What Can I Expect At A Crab Festival?
In addition to the amazing food, you'll also find that some or most of these festivals offer:
Local Wines
Cold Beer – Draft Beer & Bottled Beer
Spirits
Water
Sodas
Iced Tea
Lemonade
Food & Drink Tastings
Food Trucks
Food Vendors
Chef Demonstrations
Crab Picking Demos
Great Live Music
Vendors
Artisans
Shopping
Kids Activities
Arts & Crafts
Entertainment
Fireman's Parade
5K Crab Run
Cruises
Crab Race
DJ
Dancing
50/50 Raffles
Door Prizes
Pull Tab Games
Games
Giveaways
Car Shows
Contests
Petting Zoo
Opportunities for Sponsors
Some allow pets
Also, some of these festivals offer VIP tickets as well as discounted tickets for:
Designated Drivers
Senior Citizens
Veterans
Military
While many of these festivals are family friendly and pet friendly, others require that attendees be 18+ or 21+, so be sure to read all of the details before you buy your tickets.
1. Bushels & Brews – 8/12/23 & 9/9/23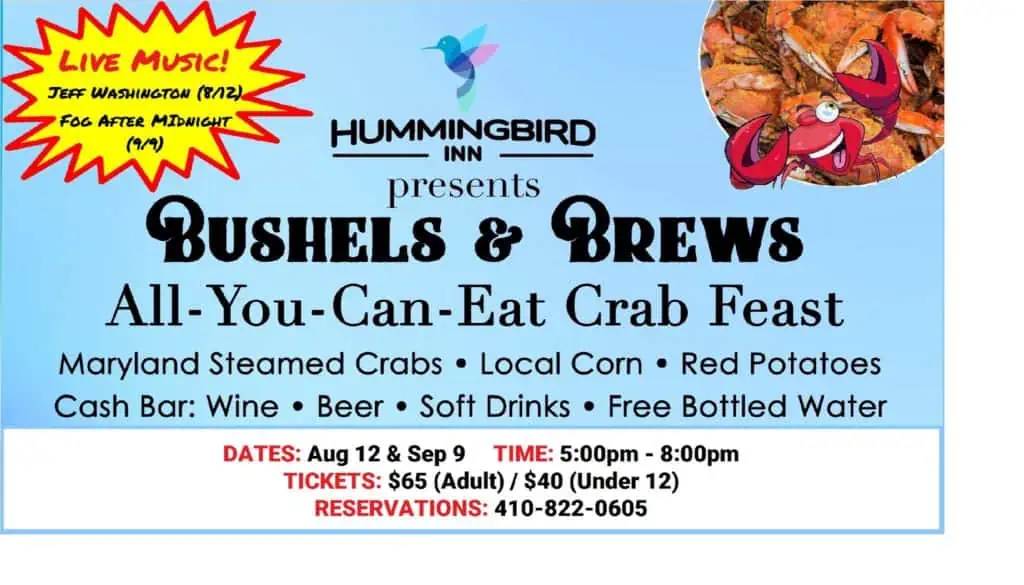 Bushels & Brews
5:00 pm to 8:00 pm
Hummingbird Inn
14 N Aurora St
Easton, MD 21601
(410) 376-5632
2. Choptank Cruise & Crab Feast – June 9, 2023
Choptank Cruise and Crab Feast
9am-5pm
Organized by Howard County Government
Bain 50+ Center
5470 Ruth Keeton Way
Columbia, MD 21044
3. The St. Mary's County Crab Festival – June 10, 2023
The St. Mary's County Crab Festival
St. Mary's Fairgrounds
42455 Fairgrounds Rd
Leonardtown, Md
[email protected]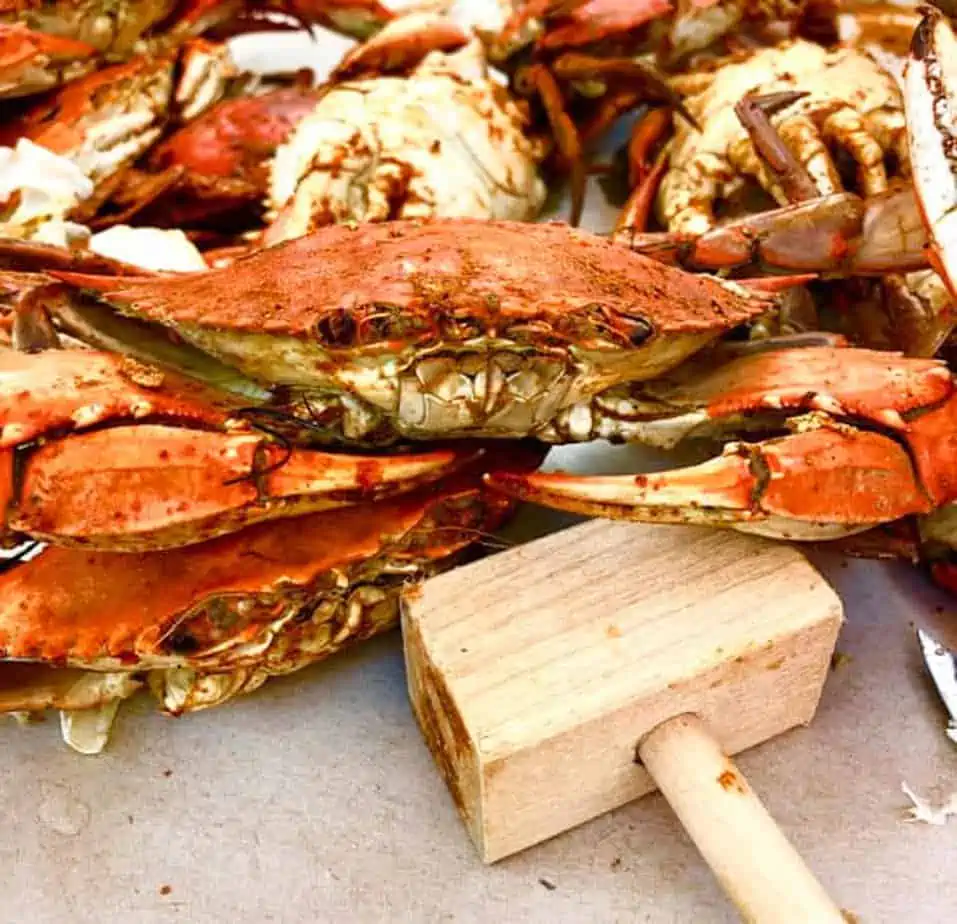 4. The Crab Place Crab & Cruises – May 2023 thru Oct 2023 (21 Themed Events)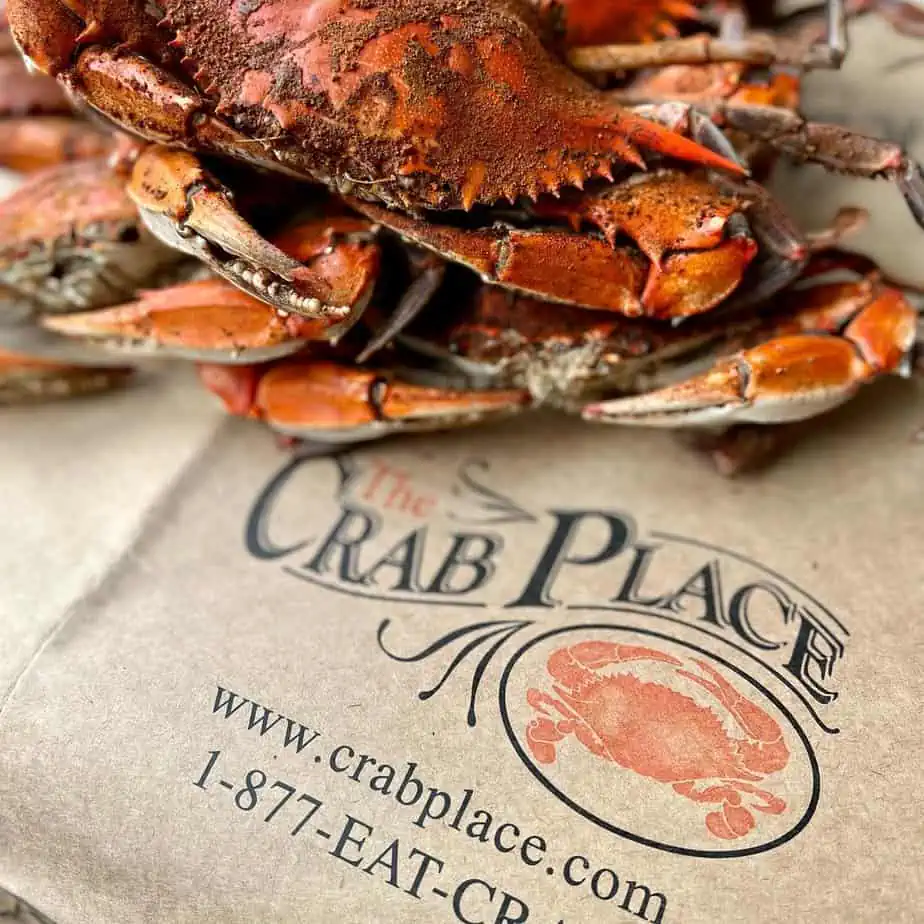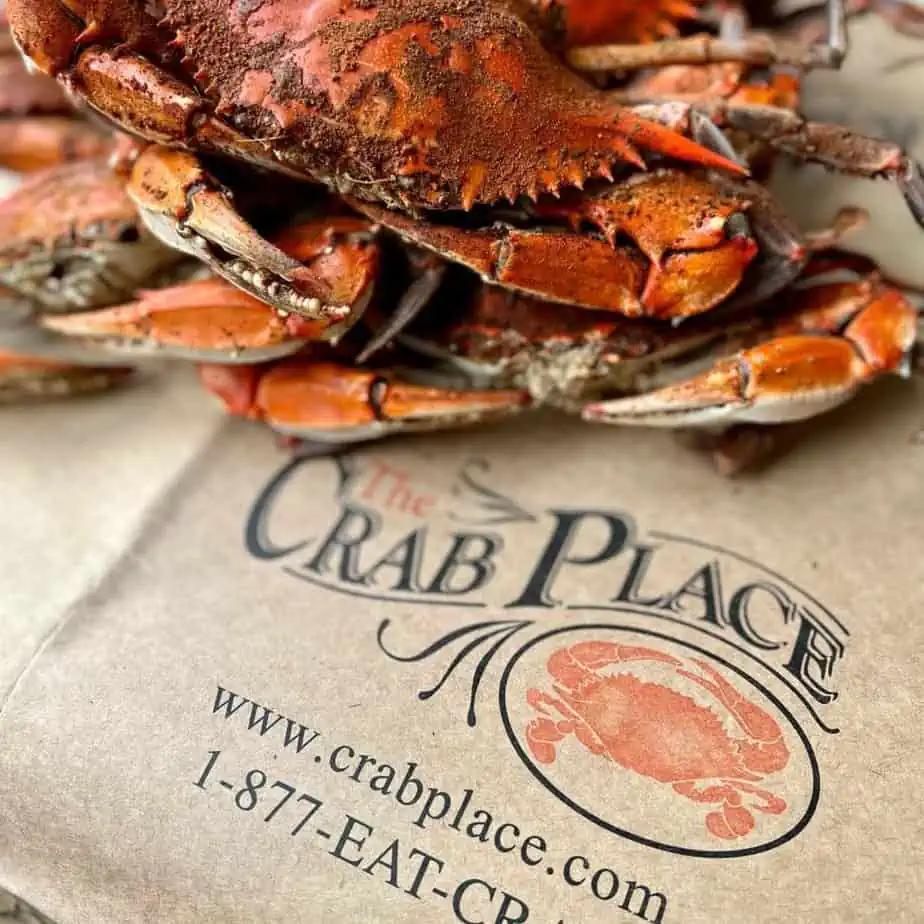 The Crab Place Crab & Cruise
Most start at 4:30 pm and end at 9:30 pm
Each date is a different theme
The Crab Place Restaurant
504 Maryland Ave
Crisfield, MD 21817
(410) 968-3167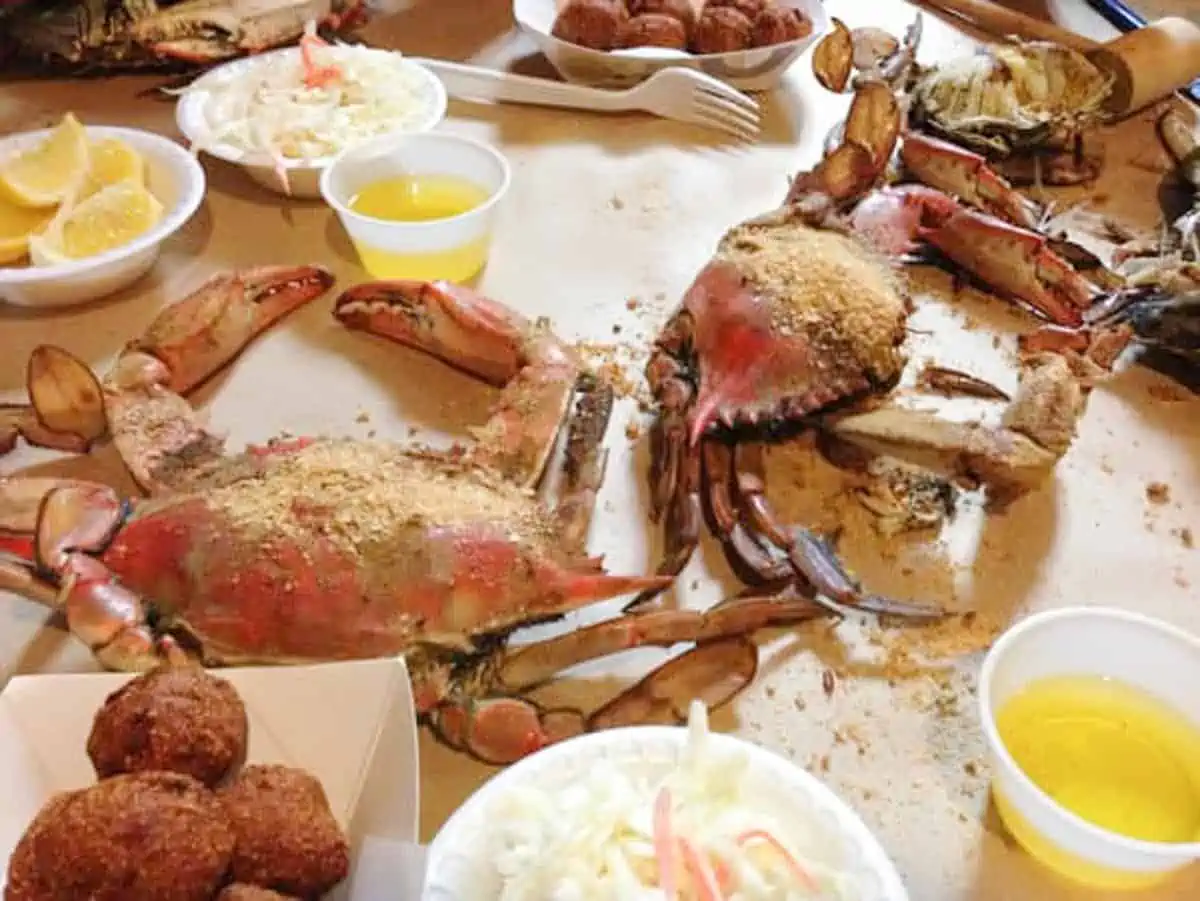 5. Middletown Volunteer Fire Company Crab Feast – July 8, 2023
Middletown Volunteer Fire Company Crab Feast
3:00 pm to 8:00 pm
Middletown Volunteer Fire Company
Activities Building
1 Fireman's Lane
Middletown, Md 21769
(301) 371-6907
6. Baltimore Magazine's Crab Fest – July 24, 2023
Baltimore Magazine's Crab Fest
12pm to 6pm
Rash Field
201 Key Hwy
Baltimore, MD 21230
7. Annual Crab Feast – August 4, 2023
Annual Crab Feast – Organized by National Federation of the Blind of Maryland
6pm to 10pm
Tall Cedars
2501 Putty Hill Ave
Parkville, MD 21234
(443) 426-4110
[email protected]
8. Annapolis Crab Feast – August 4, 2023
Annapolis Crab Feast – World's Largest Crab Feast
5:00 pm to 8:00 pm
Navy-Marine Corps Memorial Stadium
550 Taylor Ave
Annapolis, MD 21401
(410) 263-4783
9. Maryland Seafood Festival – September 9, 2023
Maryland Seafood Festival – Requires crabs to be pre-ordered by 9/15/22
10am
Sandy Point State Park
Annapolis, Md
ABC Events 443-699-3158
[email protected]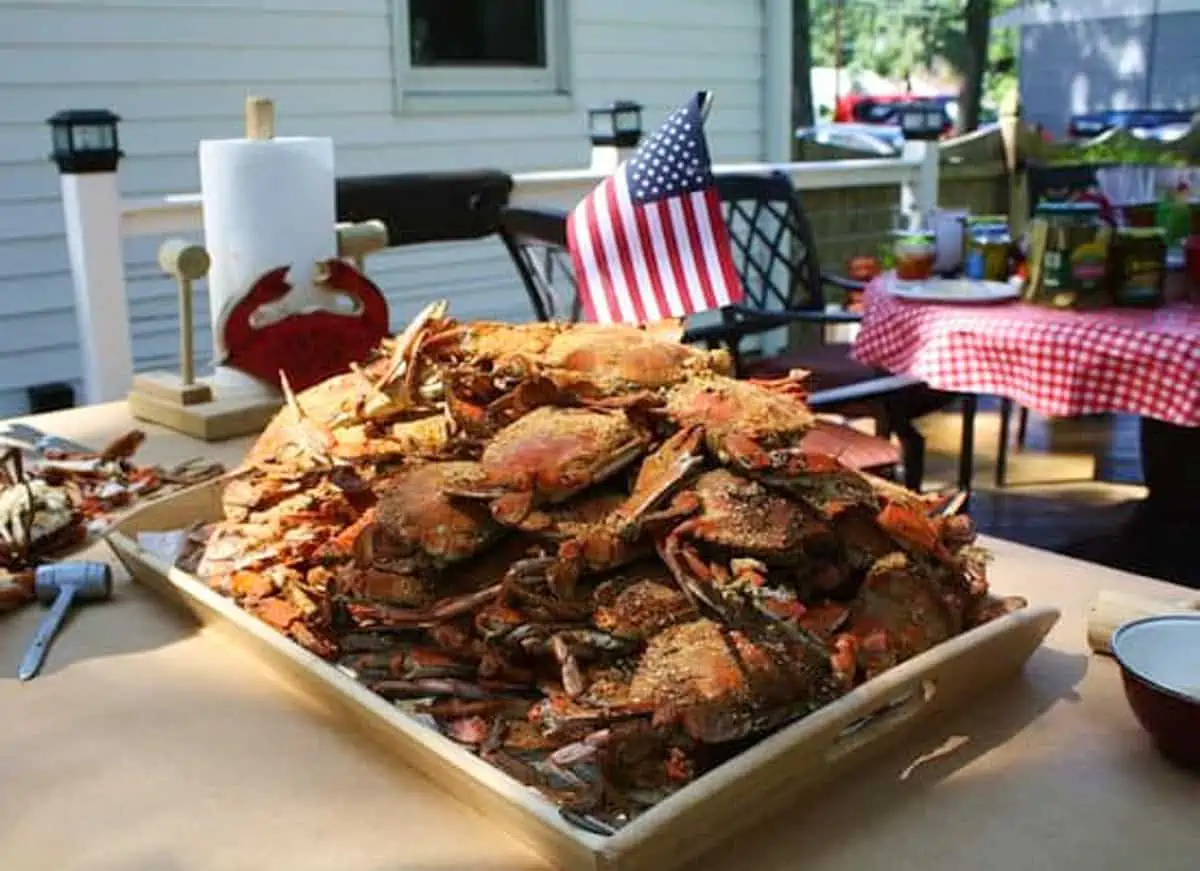 10. Birdland Crab Feast – 2023 1 Per Month During Sunday Road Games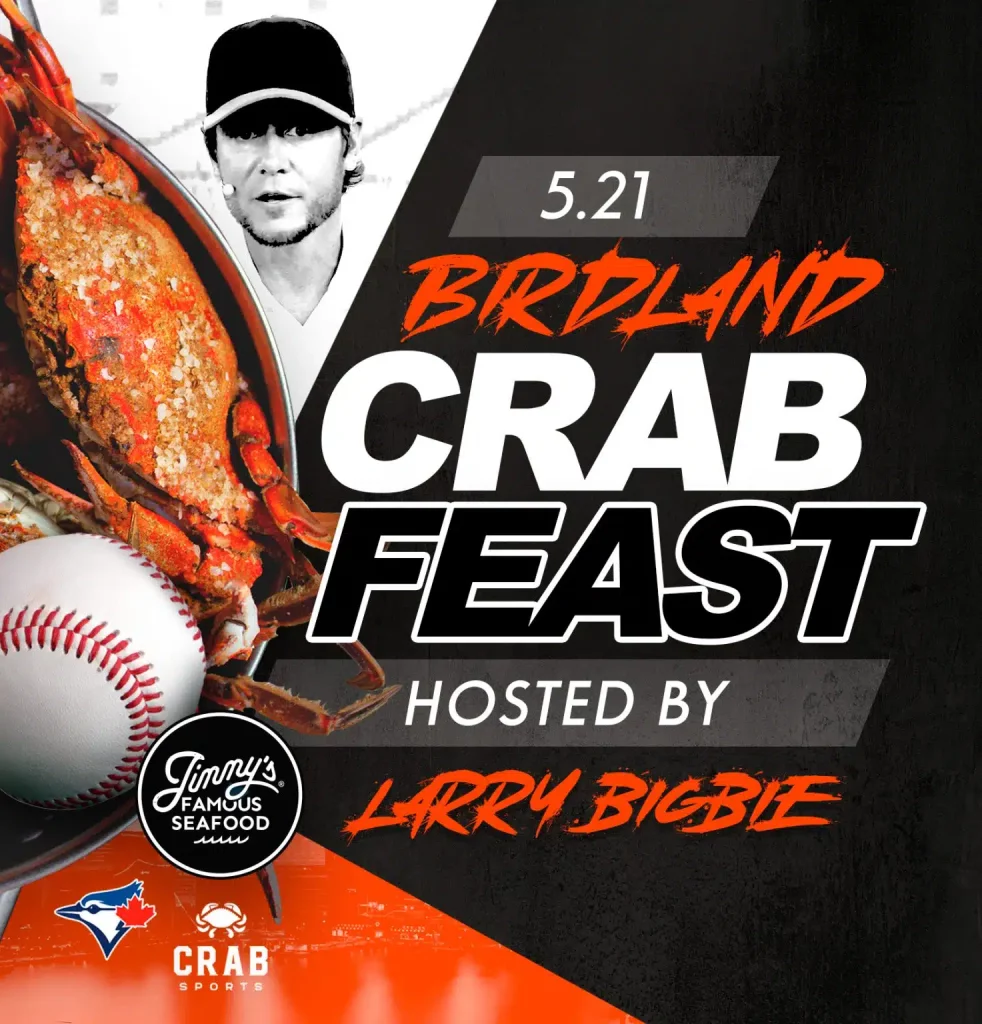 Birdland Crab Feast
7/23/23
1pm-4pm
Jimmy's Famous Seafood
6526 Holabird Ave
Baltimore, MD 21224
(410) 633-4040
11. Claws For A Cause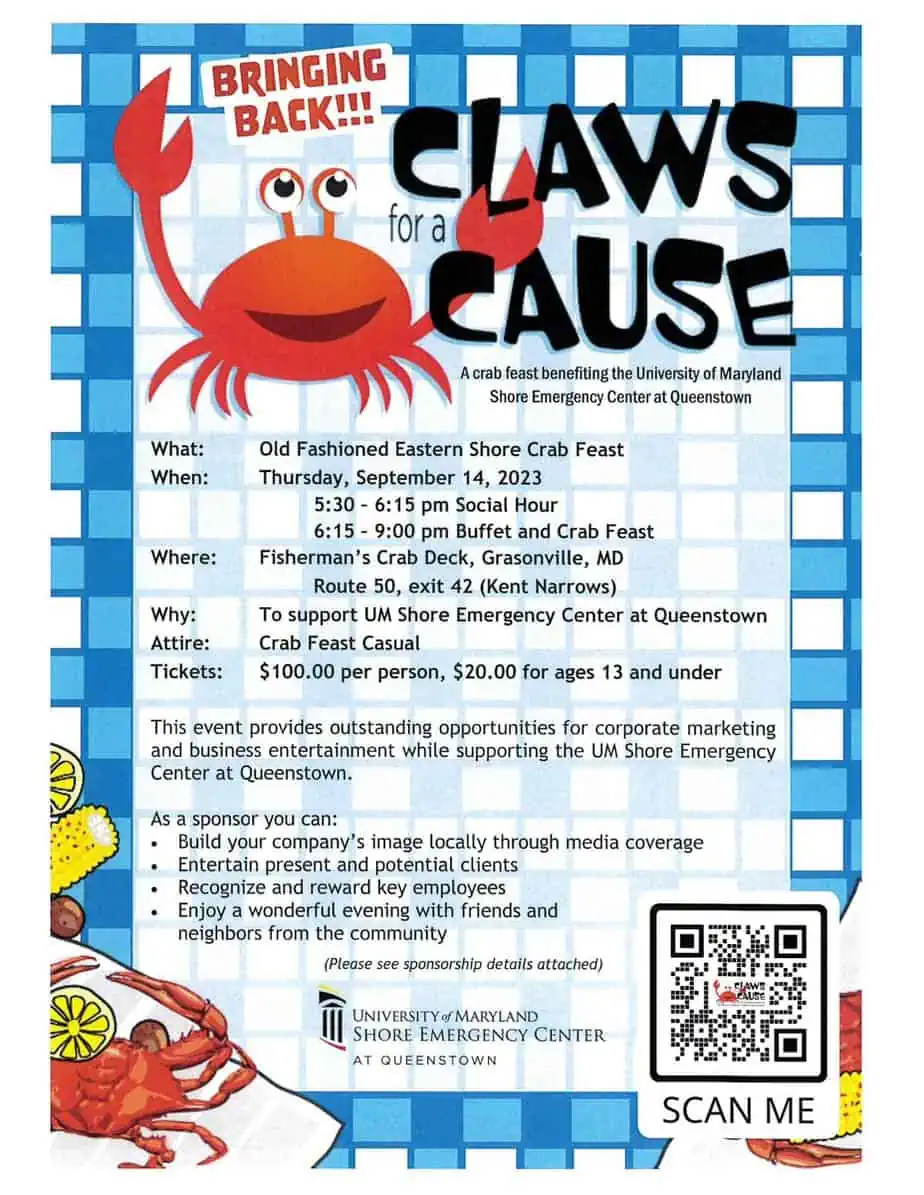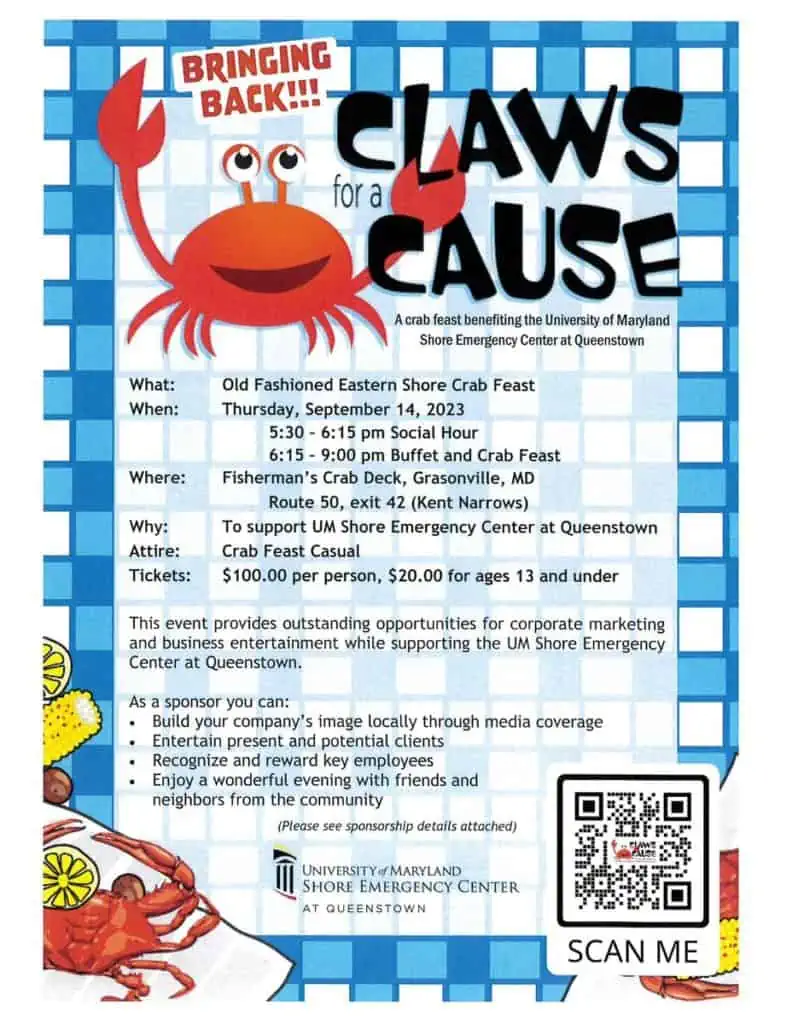 Claws For A Cause
9/14/23
5:30pm-9pm
Fisherman's Crab Deck
3032 Kent Narrow Way S
Grasonville, MD 21638
(410) 827-6666
12. Grasonville VFD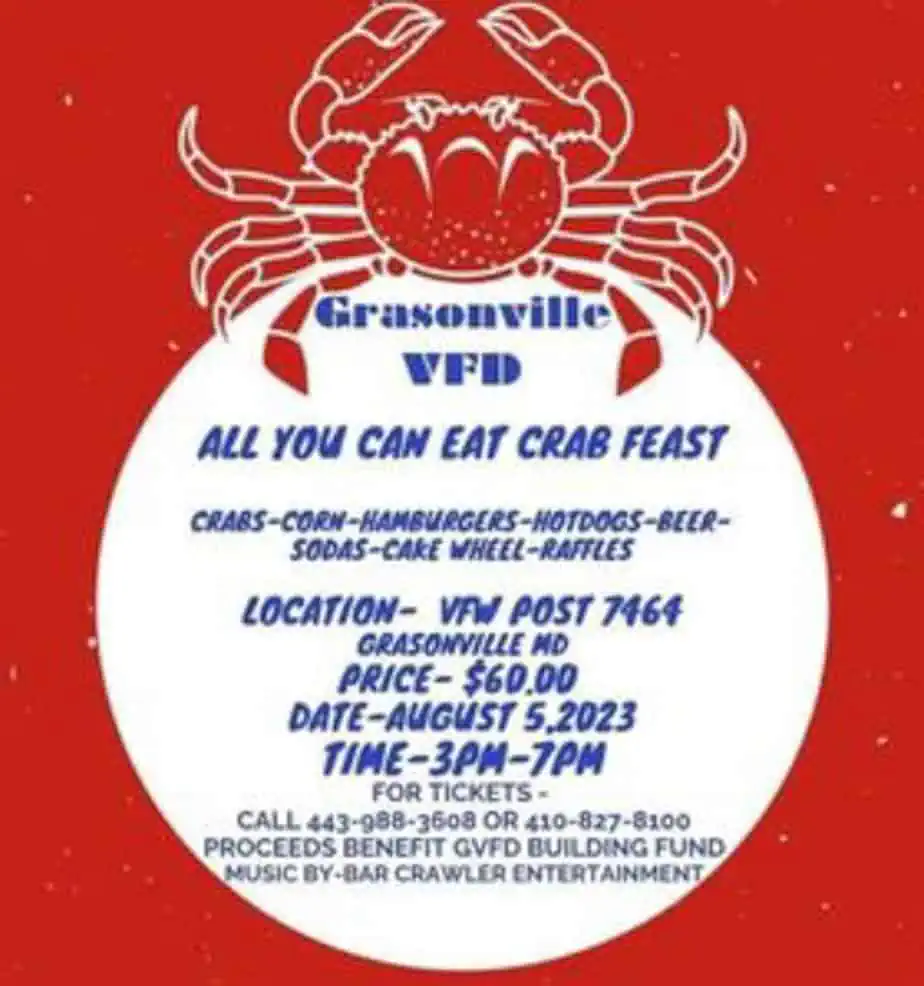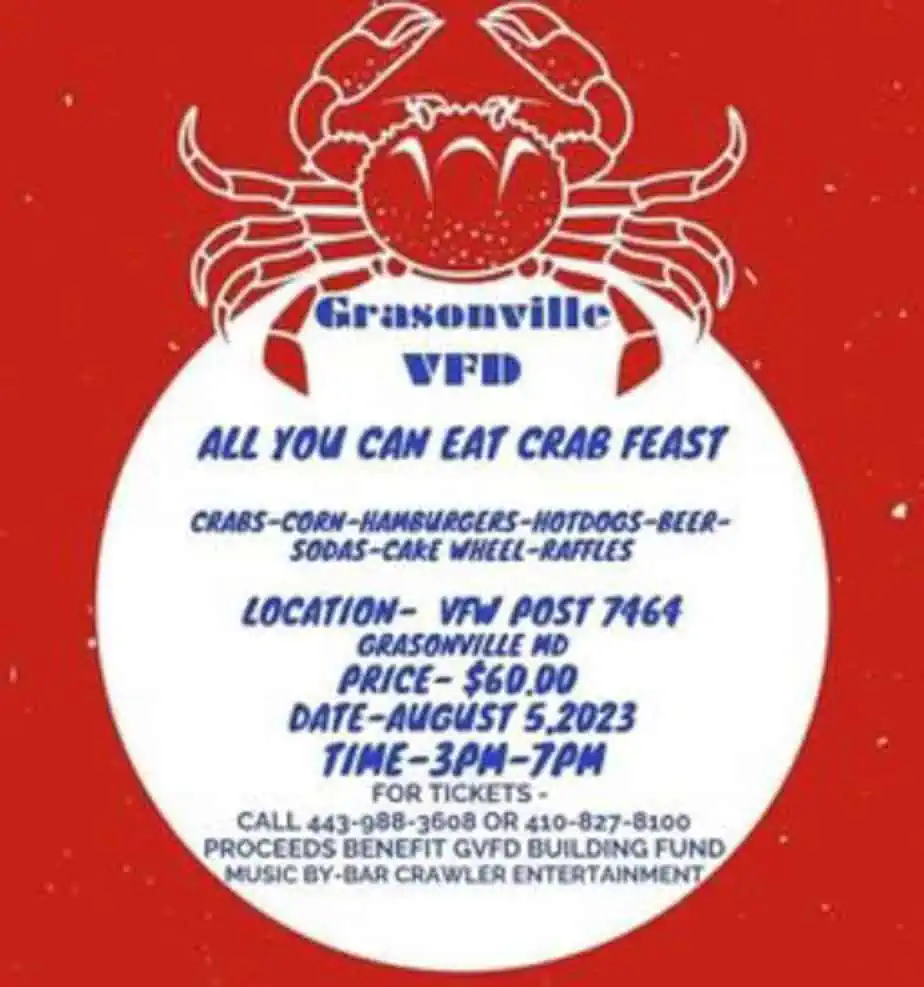 VFW (Veterans of Foreign Wars)
All-You-Can-Eat Crab Feast
3pm-7pm
Grasonville Volunteer Fire Department
203 Vfw Ave
Grasonville, MD 21638
(443) 988-3608
Lastly, if you're looking for a great, local crab house for a good crab feast minus the 'festival' part, click on over to Best Steamed Crabs in Frederick, Md.