This gin cocktail recipe only uses the finest distilled gin you can find!
Because, when you get an amazingly fresh, pure tasting bottle of small batch, locally distilled forager gin, the last thing you want to do is mask the taste of it with too many recipe ingredients.
Recently, I wrote up our adventures touring and tasting at two of Frederick, Maryland's newest distilleries.
We enjoyed their spirits so much, that we brought a bottle of McClintock Distilling Company's Distilled Forager Gin home with us.
So, I've put together an easy gin cocktail recipe that's sure to please any forager gin lover.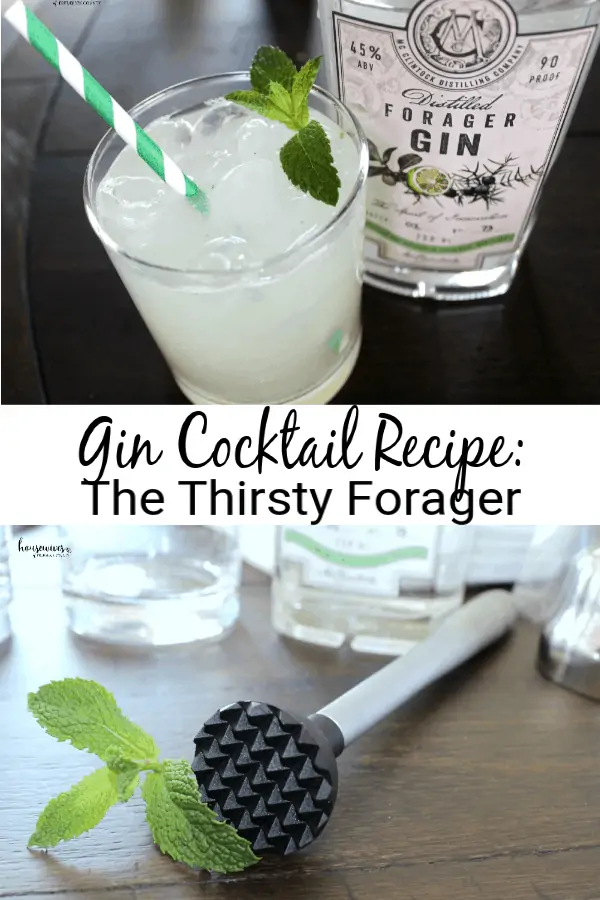 Gin Cocktail Recipe
Admittedly, I'm not a gin connoisseur, so instead of attempting to describe what this gin tastes like, I will directly quote McClintock Distilling Company's website:
"Forager gin is a vapor infused new-world style gin using botanicals inspired by native herbs found in the Appalacian Wilderness."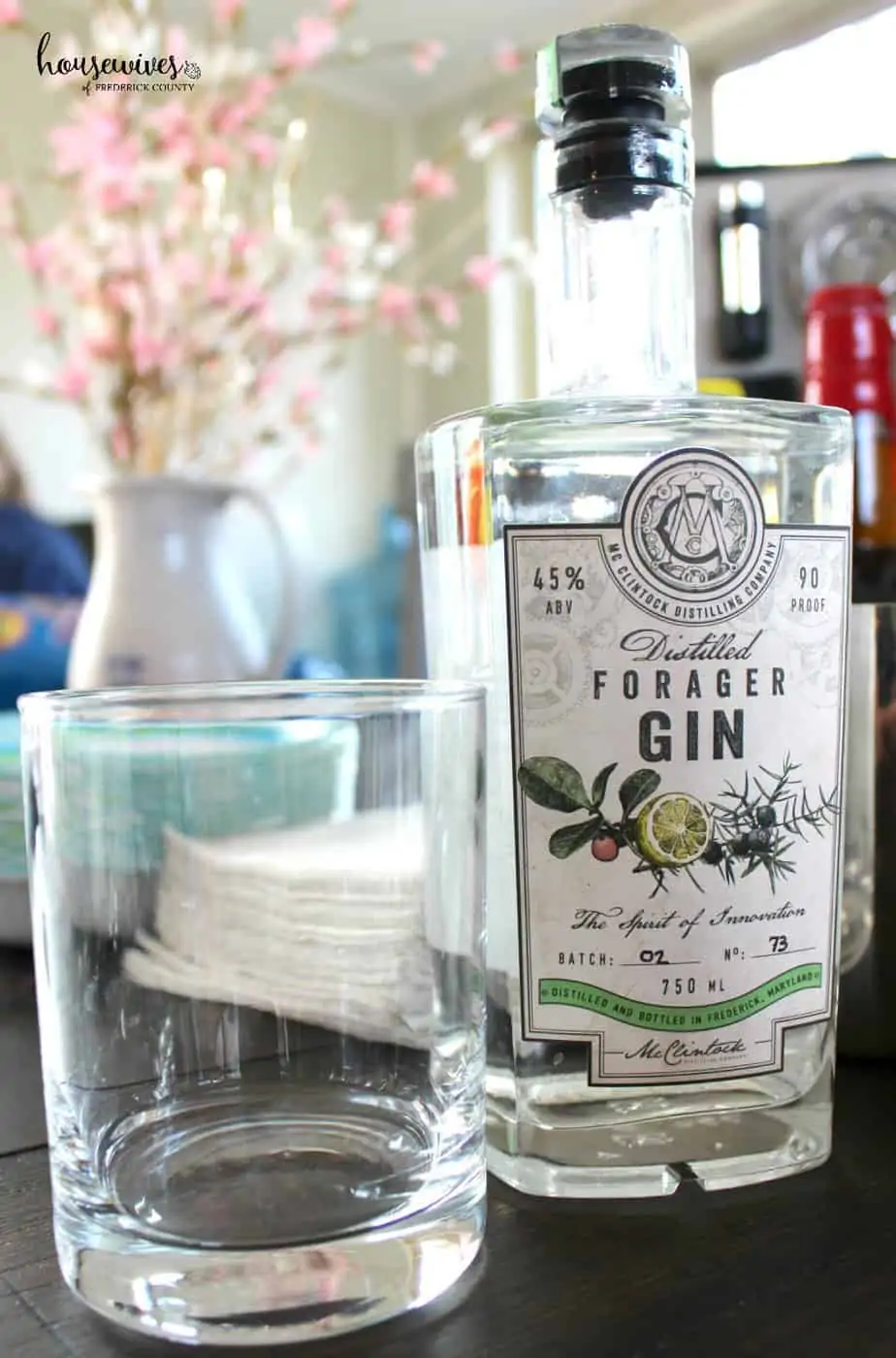 Tasting Notes
Aaromatic juniper nosing
Strong citrus and floral notes on the palate, with balanced undertones of juniper throughout the taste.
Complex finish with earthy and citrus notes to compliment the sweeter floral initial taste.
In my own words, this is some good gin!
Gin Cocktail Recipe: The Thirsty Forager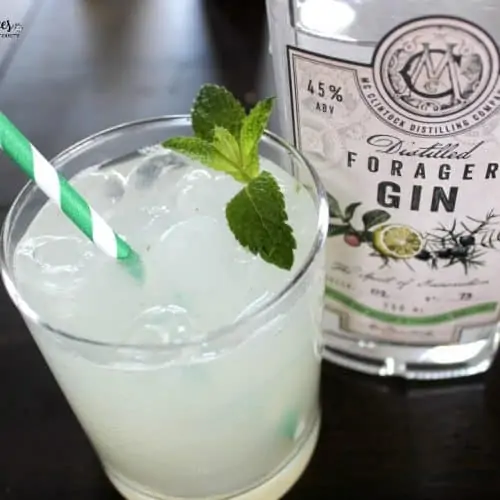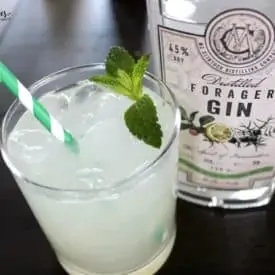 Thirsty Forager Gin Cocktail
A light, refreshing gin cocktail made similar to a Moscow Mule with muddled mint. Yum!
Ingredients
- 4 mint leaves

- 1 teaspoon granulated sugar

- 1 ounce fresh lemon juice

- 2 ounces McClintock Distilling Company Distilled Forager Gin

- Ice

- Club soda to taste

- 1 mint sprig as garnish
Instructions
Muddle mint leaves with sugar and lemon juice in a hard bottom glass (see video at the end of this blog post demonstrating how to muddle mint).

Pour muddled mint mixture and Forager Gin into cocktail shaker.

Shake until frothy.

Strain mixture into a rocks glass with a heavy base.

Add ice.

Top off with club soda and a sprig of mint.

Enjoy!
Above all, the results of mixing up this gin cocktail recipe were delicious!
Incidentally, have I told you how much I LOVE muddled mint and anything that involves muddled mint?
Well, if I haven't, I'm telling ya now!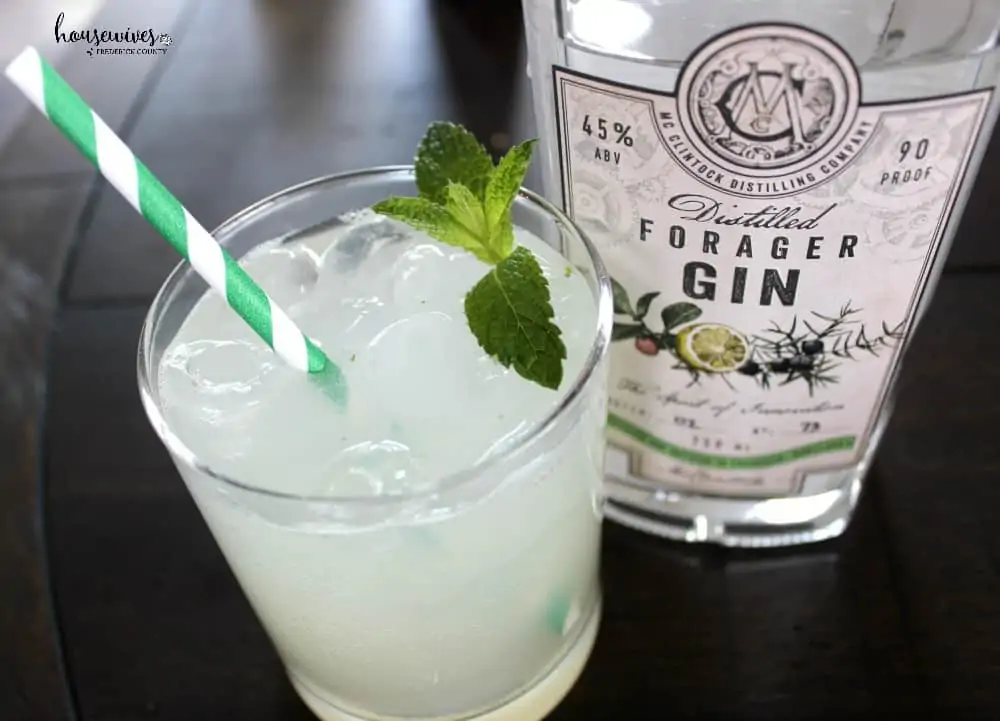 This gin cocktail recipe is very similar to the ever popular mojito recipe.
However, the mojito recipe uses rum, lime juice, and a lot more mint.
So, you can call this the mojito's gin cousin.
Similarly, if you make this recipe using lime juice and simple syrup, it is called the Southside or Gin Mojito.
Hence, with my tweaks, it's the Thirsty Forager.
As a result, the combination of the best tasting gin I've ever had, along with the lemon juice, sugar, muddled mint, and club soda is absolutely divine.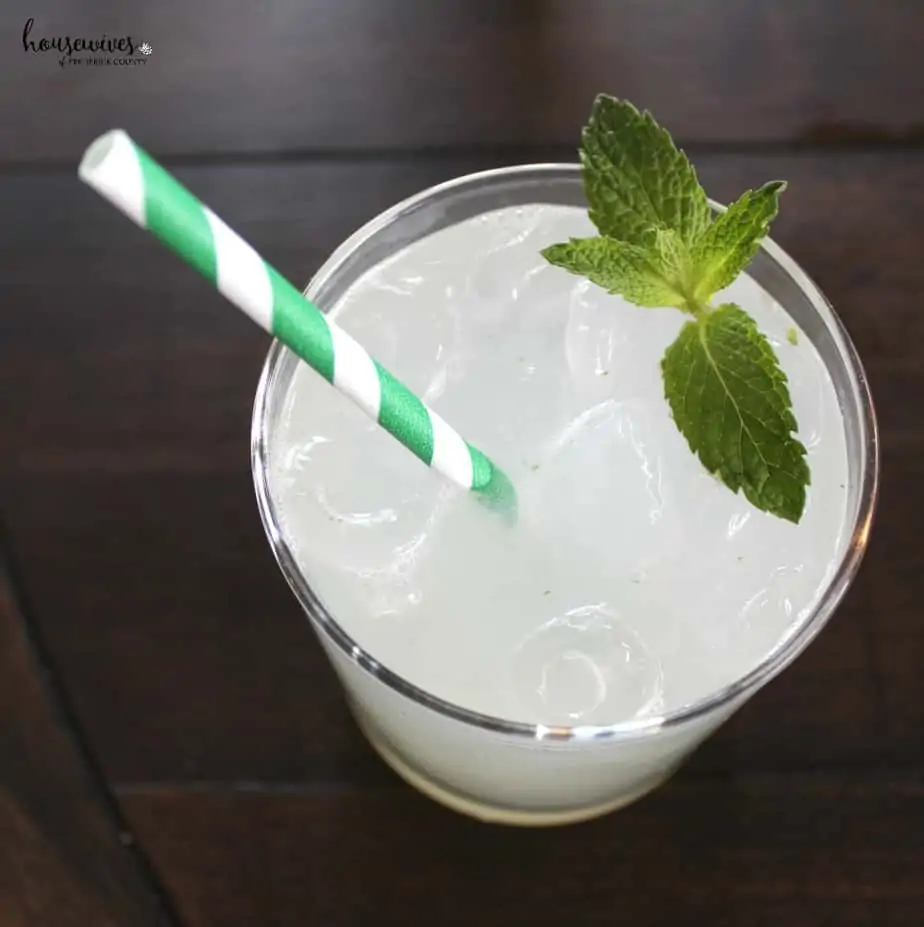 You can play around with the ingredients to cater it to your taste.
If you like a sweeter drink, add more sugar.
Additionally, if you prefer more fizz, add more club soda.
Are you a straight-up-with-a-splash-of-juice kind of person? Increase the gin and decrease the other ingredients.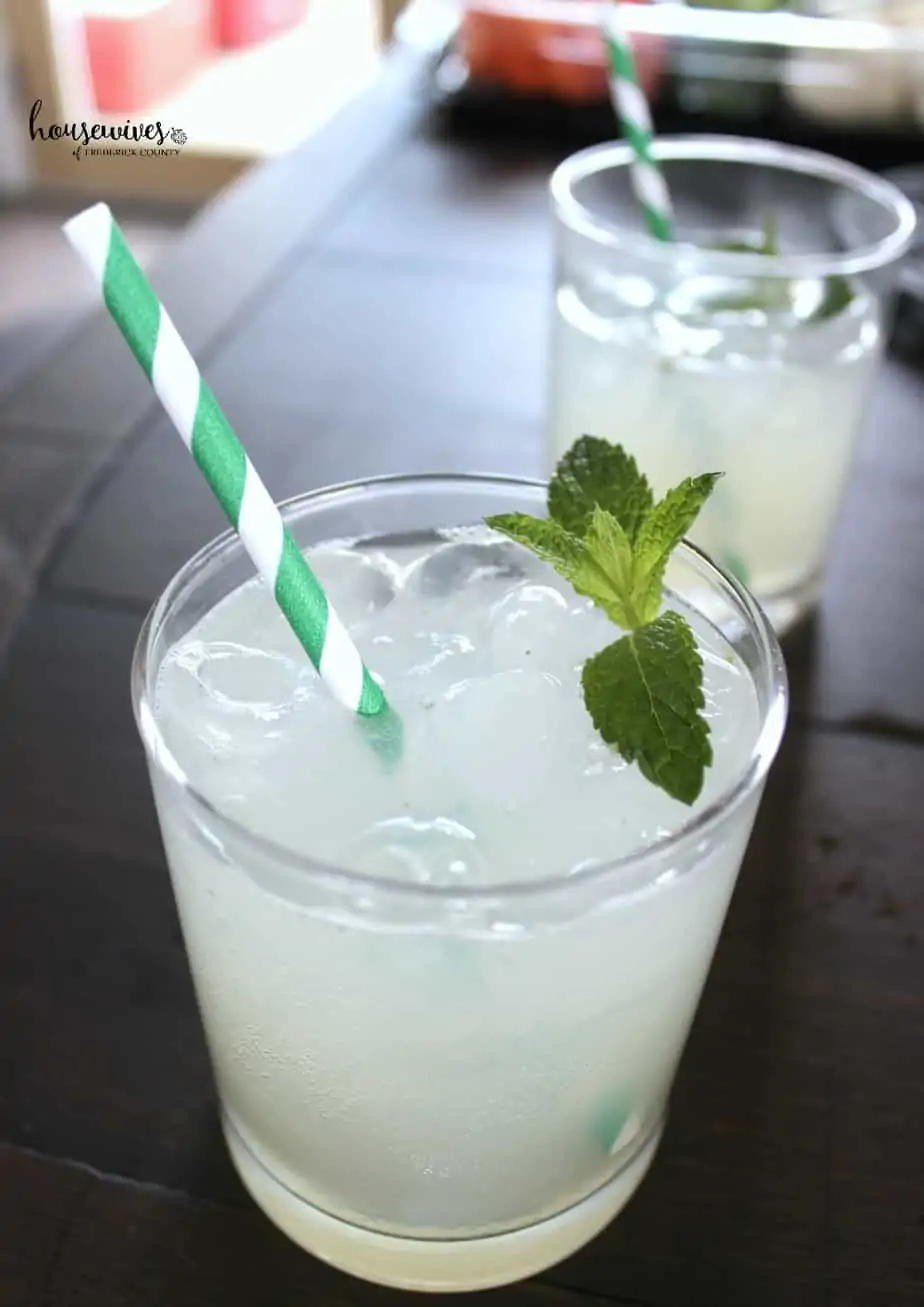 Bottom line is, you can't go wrong with this Forager Gin.
It's. That. Good.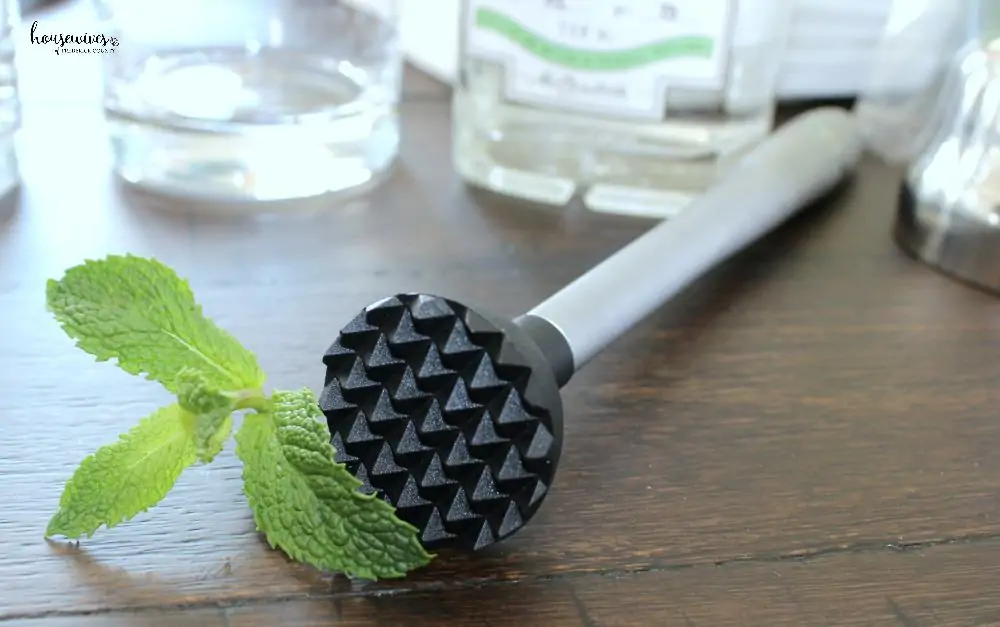 And last, but certainly not least, I wanted to include a short video demonstrating the proper way to muddle mint.
You might already have known how to do this.
I did not.
So here it is.
This OXO Steel Muddler from Amazon is great for muddling mint (As an Amazon Associate I earn from qualifying purchases).
It's nice and sturdy with a nylon head to prevent scratching your glassware.
We'd love to hear what your favorite gin cocktail is!
Share the recipe in the comments.
For more amazing drink recipes, read our posts on:
Cranberry Orange Gin Fizz with Thyme
Watermelon with Jalapeno Frozen Margarita
As always, please drink responsibly.
Cheers!