Black Friday.
Those two words create excitement, fear, anxiety, joy, and anticipation in many holiday shopper's minds!
For me?  I personally stay as FAR away from the chain stores as humanly possible on Black Friday.
Not judging – it's just not for me.
So, what ARE the alternatives to the Black Friday Madness?
I'm loving the idea of doing my holiday shopping at small, privately-owned businesses.  The unique finds at these types of shops really entice me!
The Maryland Office of Tourism is encouraging residents and visitors who are beginning their holiday shopping to use the state's innovative programs to support local businesses.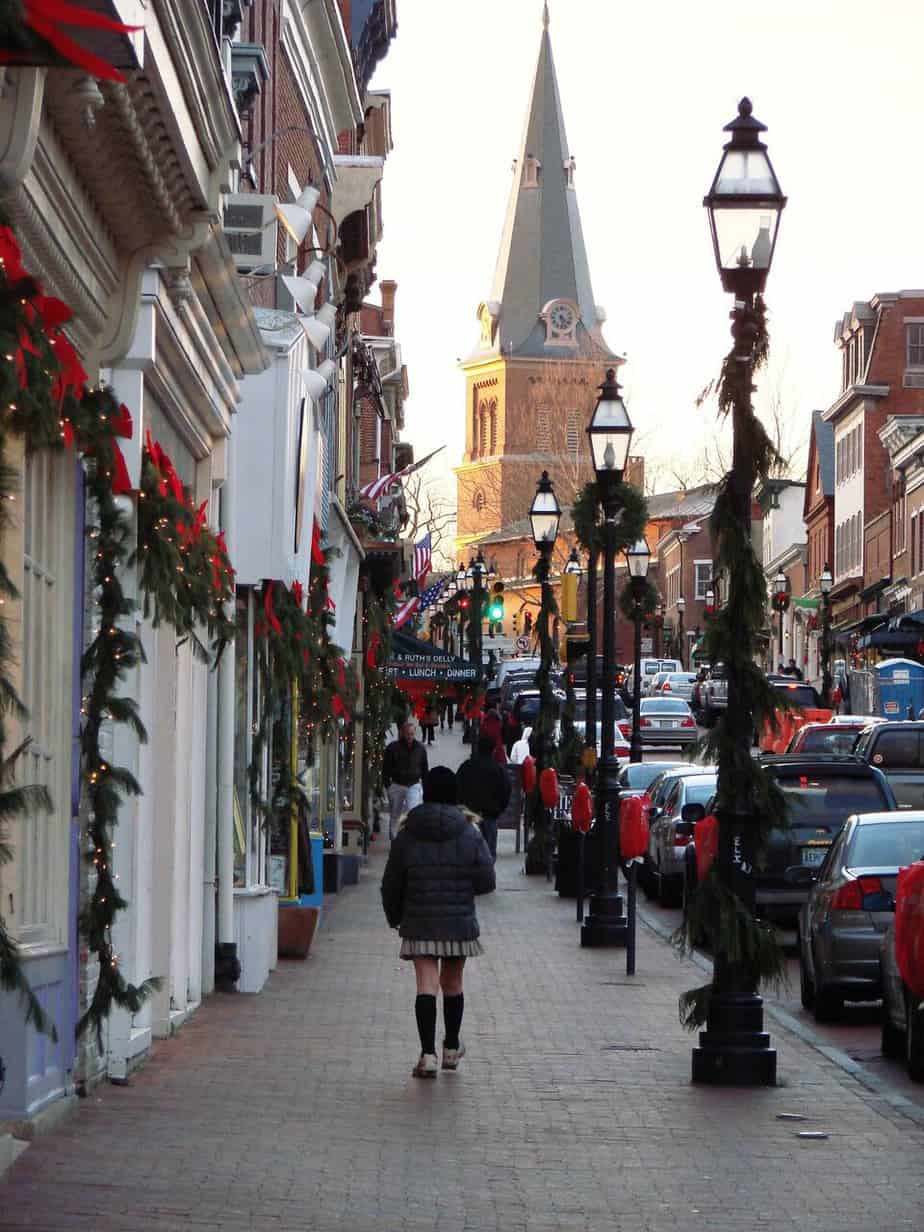 There are two programs that make it easy to find the perfect shops, and areas in Maryland to help you enjoy this holiday season AND complete your shopping!
Arts & Entertainment Districts
Discover the culture and creativity in Maryland. Visit Arts & Entertainment Districts throughout the state, offering a feast for the senses, where you can find outstanding restaurants, incredible art galleries, concerts and more.
Click here for a great map of the twenty-four A&E Districts that have been established in Maryland since the program began in 2001.  Such a fun excuse to go explore the many interesting areas of Maryland this holiday season!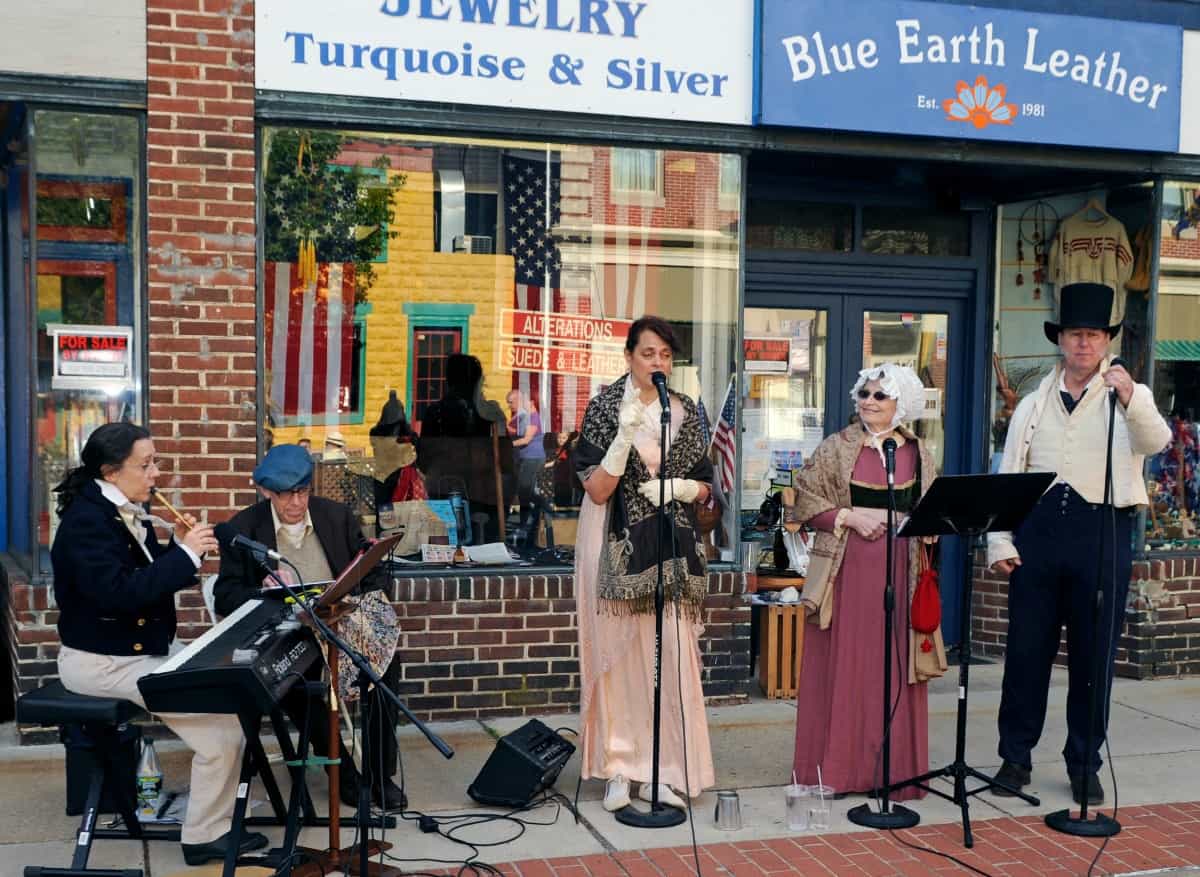 Main Street Maryland
Head to one of Maryland's 28 designated Main Streets for holiday deals in support of Small Business Saturday. Featuring locally-owned boutique shops, you can find unique gifts for friends and family.
Discover historic architecture, boutique shops, arts, unique events and a variety of restaurants and cafés on our Main Streets!
We are SO spoiled here in Frederick County!  Not only is our area an Art & Entertainment District, but we are also home to several Main Streets!
DowntownFrederick.org has a wealth of information about what you will find in downtown Frederick (obviously), and all of the activities there are this holiday season!  Frosty Friday and Small Business Saturday are two huge events you REALLY don't want to miss!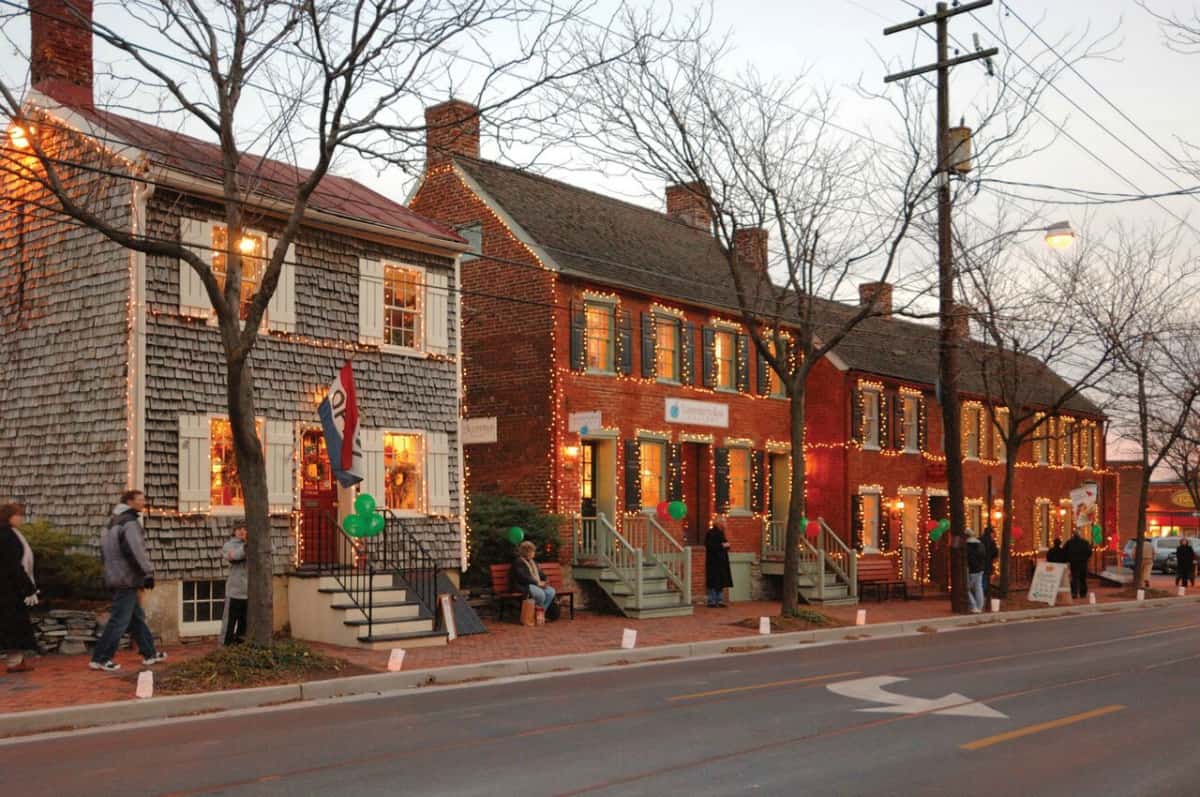 As I'm writing this, there are 34 days until Christmas – yikes!!  It's time for me to write a list of ideas of gifts that I'd like to give to my friends and family!
Here are a few other reasons to love shopping small businesses and locally, from a post I wrote a few years ago Who Needs Black Friday? Shop Small Saturday is Almost Here!
personal, attentive service
quaint, holiday atmosphere
you can dine at one of the many great, unique restaurants that are usually close-by when you need a break from shopping
the satisfaction of knowing that your money is going back into your community
the benefit of knowing you are supporting local business owners who have a vested interest in your/our community's future
Do you have any favorite shops you like to buy from during the holidays?  We'd love to hear about them!
Happy Holidays and Merry shopping!
Terri is married and has 2 sons – both high schoolers! She has lived in Frederick since 1994 and absolutely loves exploring and discovering new parts of our town.
read more...