Looking for some fun things to do over the weekend in Frederick, MD Friday, 2/27/15 to Sunday, 3/1/15?  Well you've come to the right place!
We've got a list of activities to keep you busy all weekend, Friday through Sunday.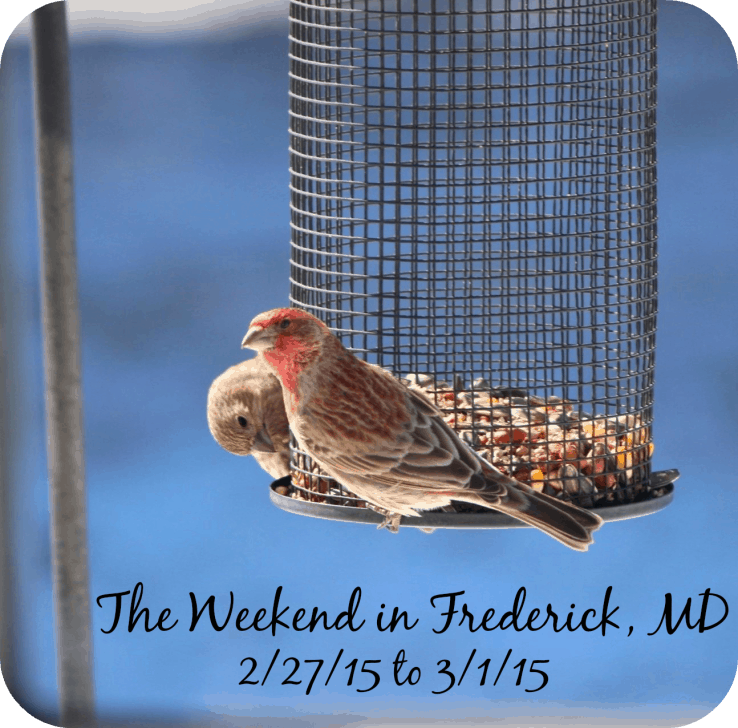 LET US KNOW IF YOU HAVE AN EVENT THAT YOU WOULD LIKE INCLUDED IN THIS POST BY ADDING IT TO THE COMMENTS SECTION AT THE BOTTOM OF THIS PAGE.  THANK YOU!
Click on the links below for more information on each event.
The Weekend in Frederick, MD 2/27/15 to 3/1/15
Friday, February 27, 2015
Free Movie Night at Wegman's: 'Ant Bully' at 6pm in the Fireside Room
'And Then There Were None' at Way Off Broadway
Calf Feeding at South Mountain Creamery
Benefit for the Leukemia & Lymphoma Society at Chipotle
Matthew Merryman Quartermania Fundraiser
Cabin Fever Day at the Frederick Senior Center
"Mnozil Brass – YES YES YES" at the Weinberg Center for the Arts
"Much Ado About #Nothing" at Walkersville High School
The Wizard of Oz at The Performing Arts Factory
"The Vagina Monologues" at Hood College
Saturday, February 28, 2015
Dance 4 A Cure Zumbathon benefitting Leukemia & Lymphoma Society, Multi-prize raffle drawing
Metabolism & Training Seminar at The X-Project
Percussion Day at Frederick Community College
'And Then There Were None' at Way Off Broadway
"The Berenstain Bears on Stage" at Way Off Broadway
"The Little Prince" at the MET
Calf Feeding at South Mountain Creamery
American Conservation Film Festival "Best of Fest" at the Weinberg Center for the Arts
"Much Ado About #Nothing" at Walkersville High School
The Wizard of Oz at The Performing Arts Factory
Readathon at C. Burr Artz Public Library
Multicultural Business Fair at W. Frederick Middle School
"The Vagina Monologues" at Hood College
Sunday, March 1, 2015
"The Little Prince" at the MET
'And Then There Were None' at Way Off Broadway
Calf Feeding at South Mountain Creamery
"Songs Across Time: 150 Years of American Folk, Parlour and Art Songs" at Frederick Community College
List of Apps for Exploring in Frederick