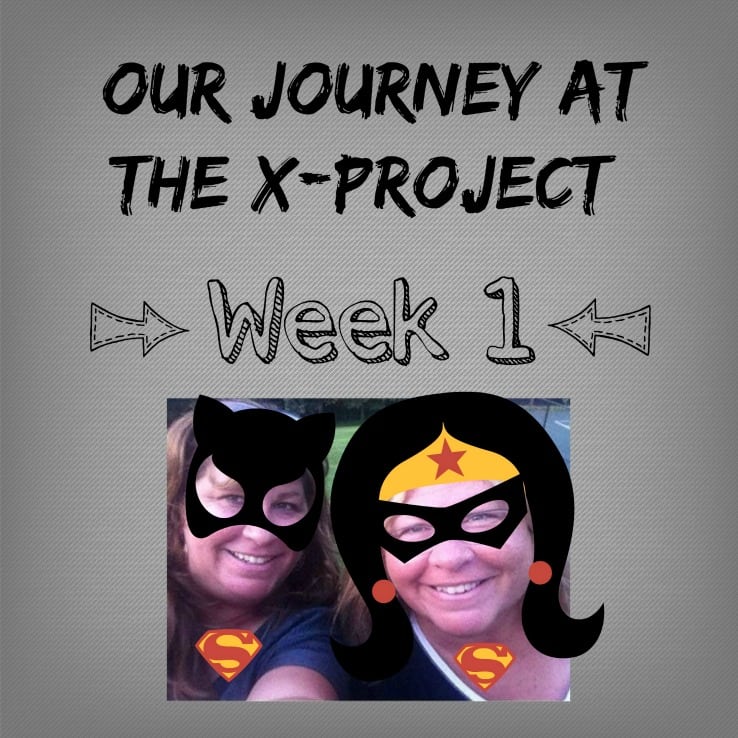 Disclosure: This is a sponsored post.  All opinions are our own.
As you recall from Terri's post, Our Journey Begins at the X Project, Terri and I have begun to take back control of our bodies and our health.
After meeting with Michael Gaines, Head Coach and Owner of The X-Project, as well as Kyle Boettner, Strength Coach & Functional Movement Coach, we were given homework to buy a simple spiral notebook and write 3 sets of goals:
What Do I Want?
Who Do I Want To Be?
What Do I Want Others to Say About Me?
This exercise really forced us to reach into our souls and put all of our goals for our future selves down on paper.
Terri and I left The X-Project on that Friday morning so excited and motivated!
That was Friday.
Our Journey at The X-Project: Week 1
Fast forward 2 days: Sunday evening.
I didn't tell Terri this because I didn't want to discourage her, but I was feeling increasingly scared.
I wondered 'Is this really for us?'.  I mean, we're 48 years old and way out of shape.
I decided to check out The X-Project's Instagram page.  I only focused on the scariest pictures of all.
These: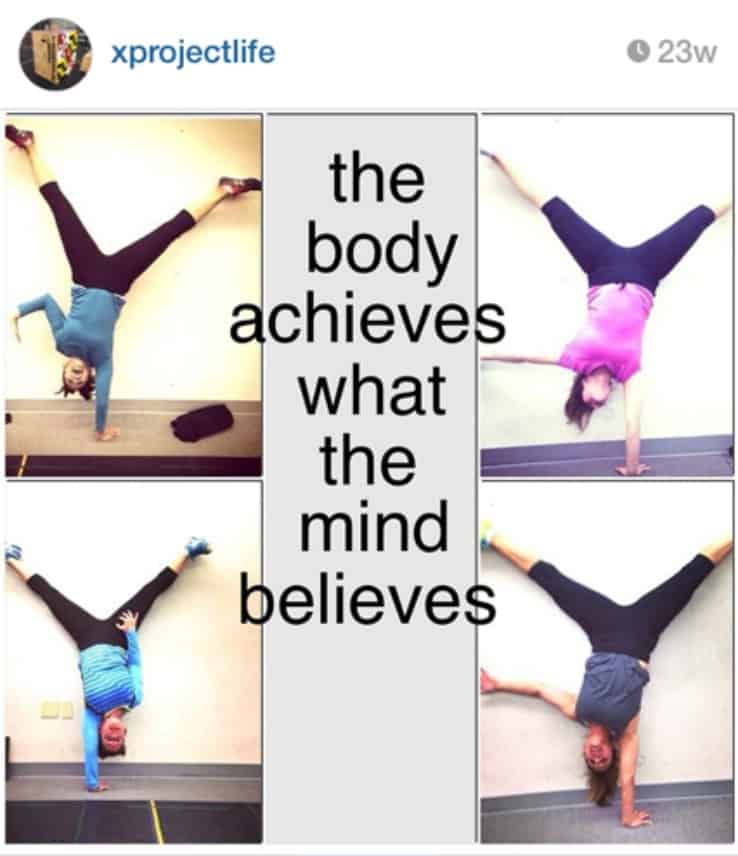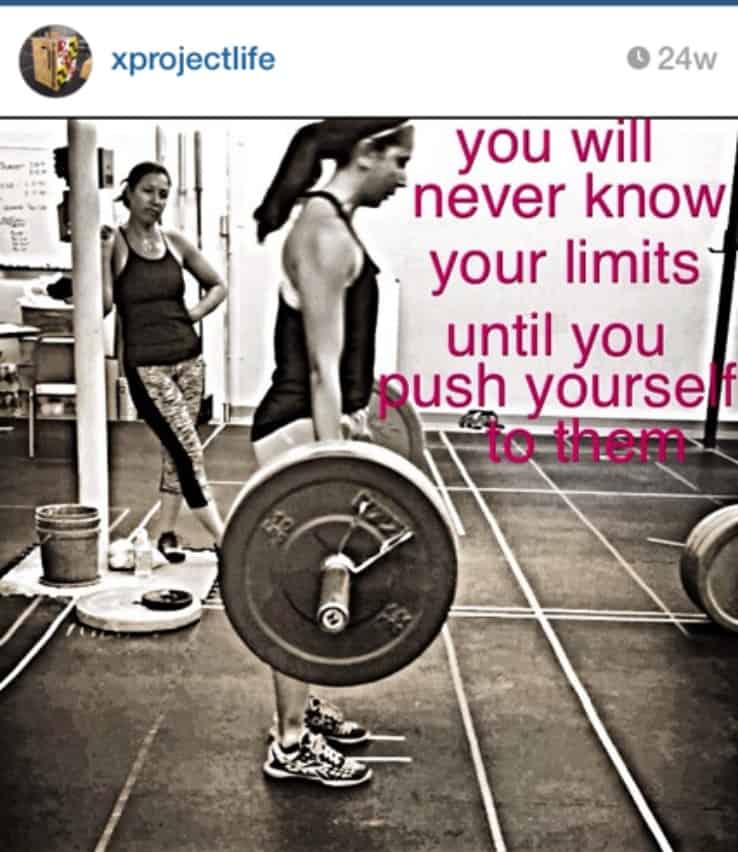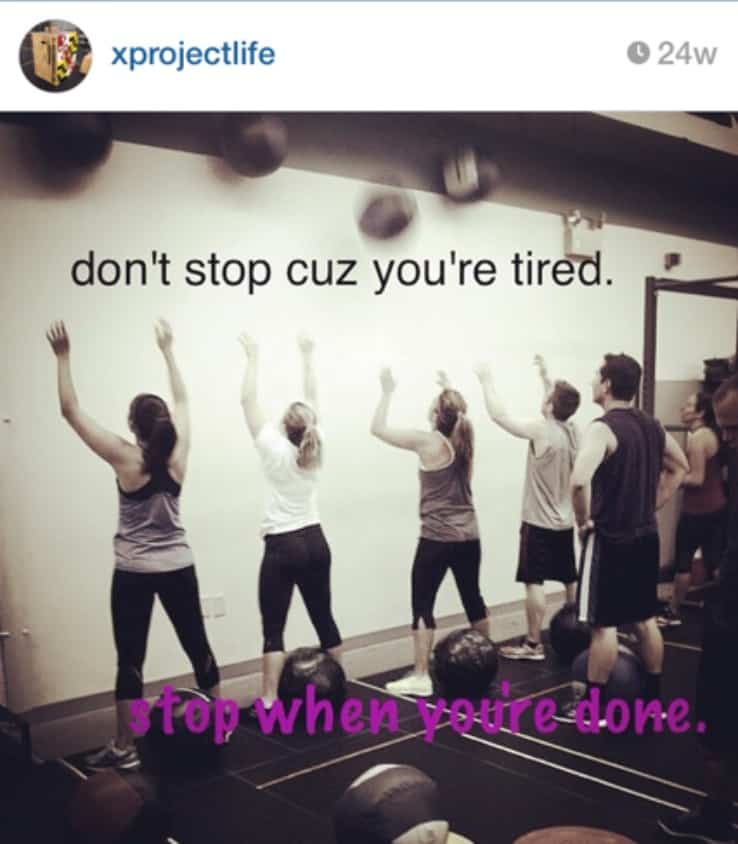 Don't get me wrong, these are amazing pictures and extremely motivating.  BUT, being the anxious person that I am, they intimidated the heck out of me, to the point where I was ready to bail.
I decided to text the owner, Michael, to let him know my thoughts.
I mean, he must not truly know how old we are, right?
He's practically half our age and doesn't know what it feels like to be overweight, out of shape, and flirting with the half century mark.
Here's how the text conversation went:
Ahem…. Um, he's good!
This man is wise beyond his years.
AND he's so right.
I had to trust him.
I had to change my way of thinking AND stop throwing Terri under the bus because of my own insecurities (Don't be mad at me Terri).
Instead of thinking of this new experience as being a negative thing, I had to think of it as being a positive change in the right direction to improving my health.
Stop letting fear prevent me from taking action.
Get out of my comfort zone.
Be willing to be scared and uncomfortable.
Bottom line is, I'm NOT going to be in control of what I do and how I do it at the gym.  The coaches will be in control.  That can be a scary place to be at first.
I have to be okay with that and trust that these coaches know what they're doing and won't hurt us.
And guess what?
Terri and I LOVED it!
That's not to say that we still weren't nervous on that Monday morning.  As a matter of fact, Michael came up to me that morning and said 'Are you ready for this?'  I said 'As ready as I'll ever be!'.  And he said 'You're supposed to say 'HELL yeah!'  I need to hang around him more often.
Our first week went well.  As a matter of fact, it went AMAZING!
We're taking The X-Project's one-hour CrossFit class, 3 days a week.  Very do-able!  This week we rowed on the rowing machine, we did deadlifts, we did ring pull-ups, modified push-ups, squats galore, partner lat smashes, and even downward facing dogs.  Yes, we were sore, but not so sore that we didn't want to come back and do it again.
And it's fun!  No two workouts are the exact same.  You don't get bored like you do on the elliptical machine at one of those chain gyms where you're pretty much just a number.  We leave looking forward to our next class and wanting more.
Our only other homework besides writing our goals in our notebook, is to take a scantily clad picture (no, not perverted, just revealing) of ourselves as a "before" picture and put all of our stats – measurements, weight, etc – on the back of the picture.  We're also to write down in our notebooks what exercises we do each day we come in.  All of the other members' notebooks were piled up in the gym to be readily available to write down their daily workouts.  And lastly, have 30 grams of protein within the first 30 minutes after waking up each morning.  Not too bad of a commitment.
Terri and I have already met some amazing people from all walks of life, all ages (we met a 79 year old smokin' hot mama today) and size ranges.  Everybody is in the same boat, no matter the fitness level.  The X-Project has a very "family" feel to it.  We all support and encourage each other.
The increase in my energy and confidence levels, and the feeling that I can do anything I set my mind to do, is already happening.  After ONE week.  THREE days of exercise.
One of Michael's mantras is 'Slow and steady wins the race'.  He has promised to challenge us slowly and steadily.    He's mentioned something called 'reverse dieting'.  I think I'm really going to like this guy!
Oh!  And you know those really fit girls in the Instagram pictures above?  Turns out they're super nice and not intimidating at all.  As a matter of fact, one of them is close to my age (you wouldn't know it – she's in killer shape).  She's one of the girls who can do the handstand push-ups.  I couldn't help but drop my jaw while watching them.  She came up to me and she said 'I wanna be here the day that you do it too!'  I laughed, but inside I was thinking, you know what?  I want to be here then too!
Stay tuned for next Friday's post from Terri on our 2nd week at The X-Project!