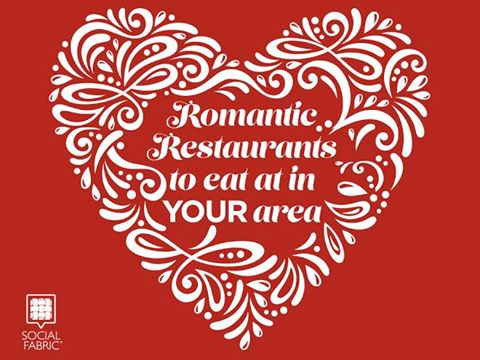 Valentine's Day is soon approaching!  So, lots of couples will be planning a nice, romantic dinner out on the town!  Here in Frederick, MD there are MANY great restaurants to choose from!
A few weeks ago, my husband and I celebrated our 19th wedding anniversary!  Right before we left to go out to dinner on that cold, January Tuesday (why did we pick January to get married?), I decided to pose this question on Housewives of Frederick County's Facebook page – "Good anniversary-worthy restaurants in Frederick – go!" 
Yes, when you've been married for 19 years, you wait until the last minute to make your decision on where to go to dinner!  Well, about 50 comments later, I ended up compiling a list of personal recommendations for delicious, romantic restaurants in Frederick!
So, because I love you SO much – I have decided to share this list with YOU!  I will list them in alphabetical order, and if you click on the highlighted name of each restaurant you will be redirected to their website with all the information you need to make that Valentine's Day reservation 🙂
And before making your final decision on which restaurant or restaurants you'd like to go, go to Groupon for any current deals. Click Here => Groupon
Don't forget to make your reservations now and grab your Groupon if you have plans on dining at any of the restaurants on this list of 10 of the most romantic restaurants to eat in Frederick, MD!  Enjoy!
Terri is married and has 2 sons – both high schoolers! She has lived in Frederick since 1994 and absolutely loves exploring and discovering new parts of our town.
read more...
Related posts: