This shop has been compensated by Collective Bias, Inc. and its advertiser. All opinions are mine alone. You must be 21+ years old to try Poise Impressa Bladder Supports. #MySizePoise #CollectiveBias
So, I have this friend, Pam.
We have so much in common starting off with our first names.
I love her to pieces.
Terri & I even call her Sissy because she's like a little sister to us.
But every time I'm with her I have a little 'issue'.
My issue is SUI or Stress Urinary Incontinence.
SUI is a temporary leakage of urine caused by lauging, coughing, sneezing, dancing, or exercise.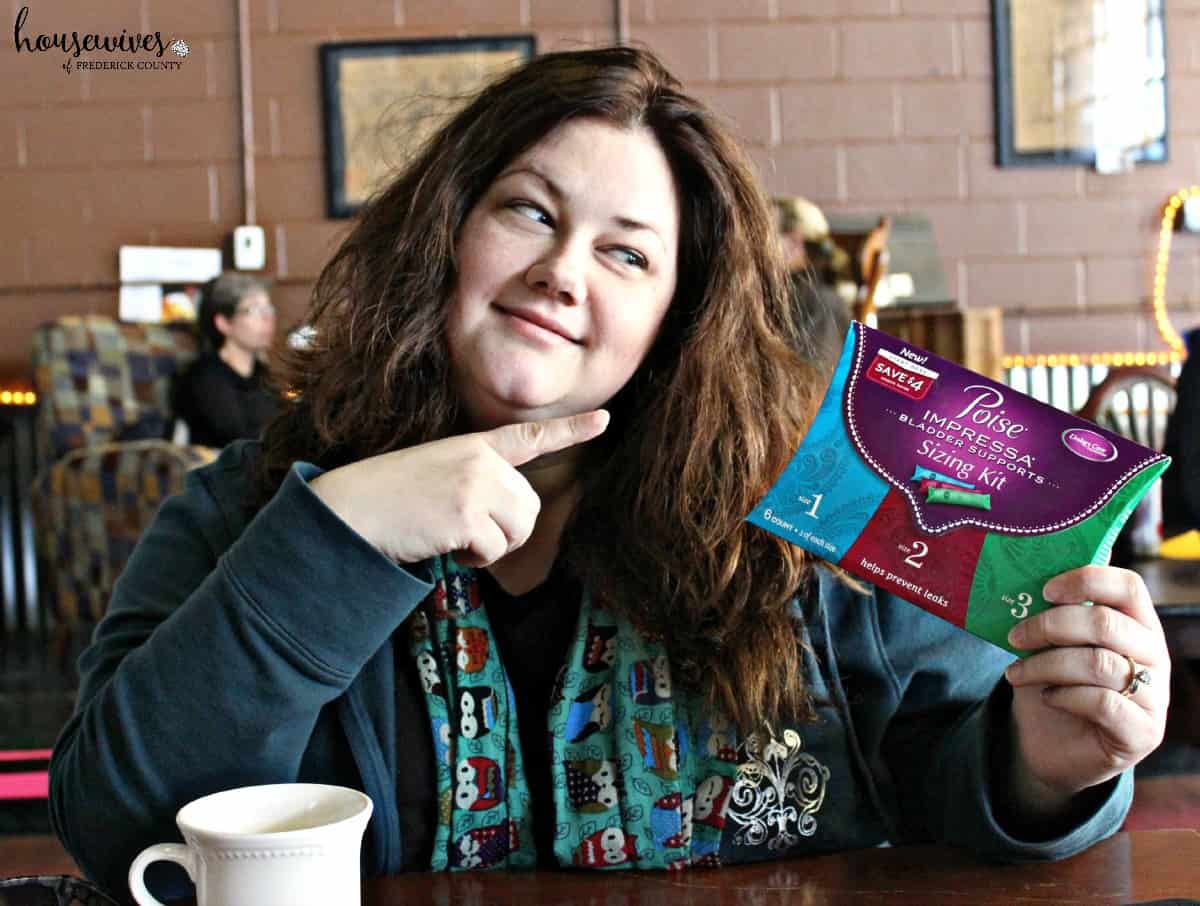 Now, back to Pam.
She is one of the funniest people I know.
I swear she's my comic relief.
If I'm ever down in the dumps, I call on Pam to instantly cheer me up.
I don't even think she tries to be funny.
Funny things just spew out of her mouth without her even realizing it.
We'll be standing there having a conversation about something and she'll say something that blindsides me with a sudden forceful laughter.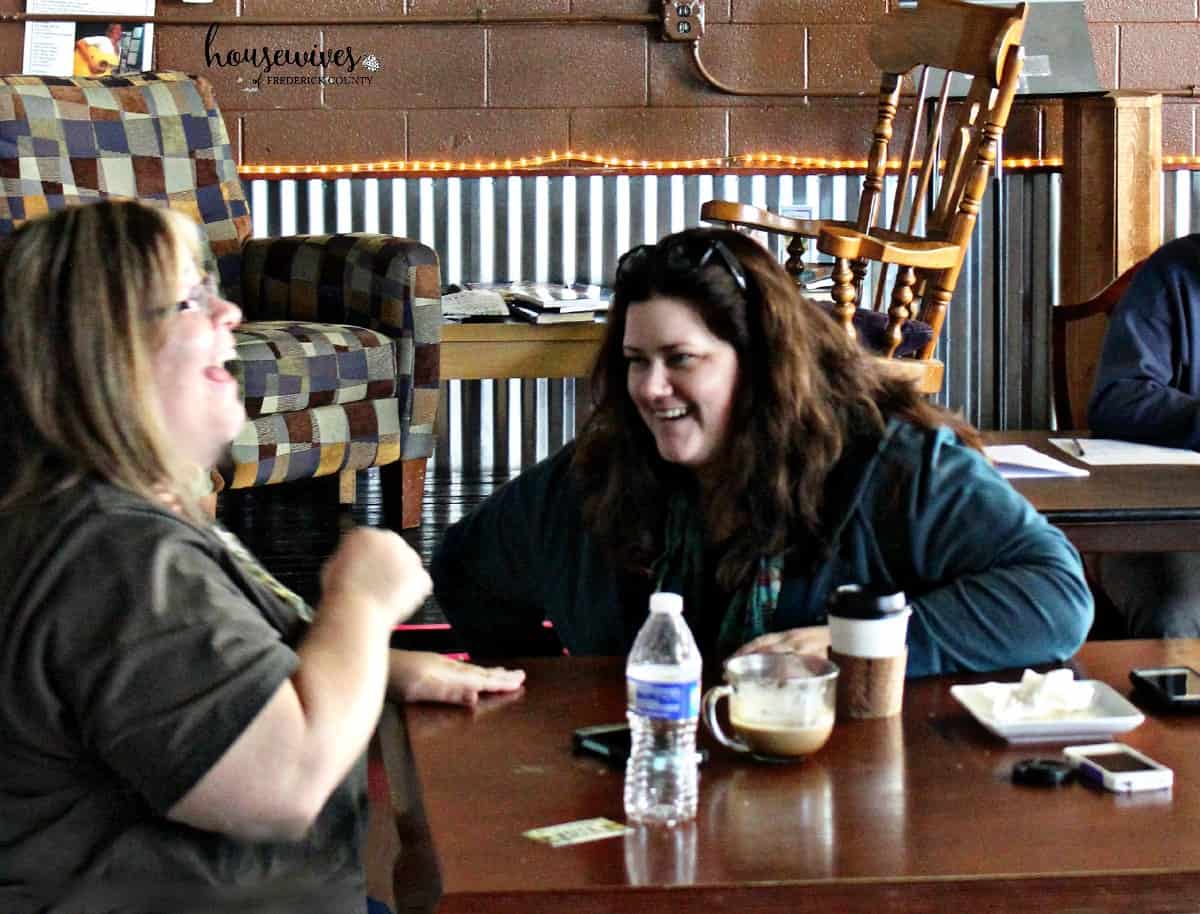 Before I have a chance to cross my legs, I've had a teeny weeny accident.
It's an enjoyable accident, but who wants to have an accident at all?
To be honest, it's a little embarrassing to have to cross my legs or do what my friend calls the 'flamingo' pose by holding one leg up.
Not sure why I do that but it seems to temporarily work whenever I cough or sneeze from allergies or a cold.
It's just not the most discreet way of dealing with my SUI.
SUI has also happened to me while exercising.
It's happening more frequently as I've gotten older, which has gotten more worrisome for me.
I used to remedy this by wearing a pantiliner, but it's like putting a bandaid on the problem.
It's still uncomfortable because you can feel the leakage.
Discreet Confidence with Poise Impressa
Recently I was shopping at Target pushing my cart down all of the aisles and I spotted this display of Poise Impressa Bladder Supports in their 'Feminine Care' aisle. The display sign read 'Helps Stop Bladder Leaks'.
I thought, what the heck, I'll try out their Sizing Kit and see if this really works.
Poise Impressa Bladder Supports and the Sizing Kit are both available at Target, either over the counter or even on Target's website if you prefer that they be shipped directly to your home.
Important note: If you don't have SUI, this product isn't for you. Also, you cannot use this product during your menstrual cycle, while pregnant, or if you have UUI (Urge Urinary Incontinence), which is a sudden need or rush to urinate. If you have UUI, try Poise liners and pads.
The sizing kit offers 3 different sizes: 1, 2, & 3.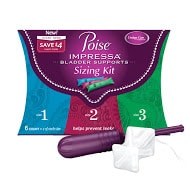 You start with size 1 and test 'er out to see if you have any leaks.
If so, you go to size 2.
If you still notice leakage with a size 2, try size 3.
The non-absorbent Bladder Support looks just like a tampon.
It is inserted the exact same way as a tampon.
It expands to support the urethra once inside.
The Bladder Support does not absorb leaks. Instead, it is designed to help prevent leaks.
It can be worn for up to 8 hours in a 24 hour period and you don't need to remove it when using the bathroom.
I didn't have to go any further than a size 1.
Keep in mind that the size of the Poise Impressa Bladder Support doesn't have anything to do with your height or weight or how much you leak.
The size is determined based on your best internal fit.
Once you know which size works best for you, you can buy the 10-pack of Bladder Supports in that particular size.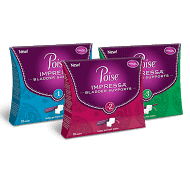 My friend Pam is fully aware of my issue.
It's now a running joke that I need to think ahead whenever I know she and I are getting together and cross my legs before she ever opens her mouth.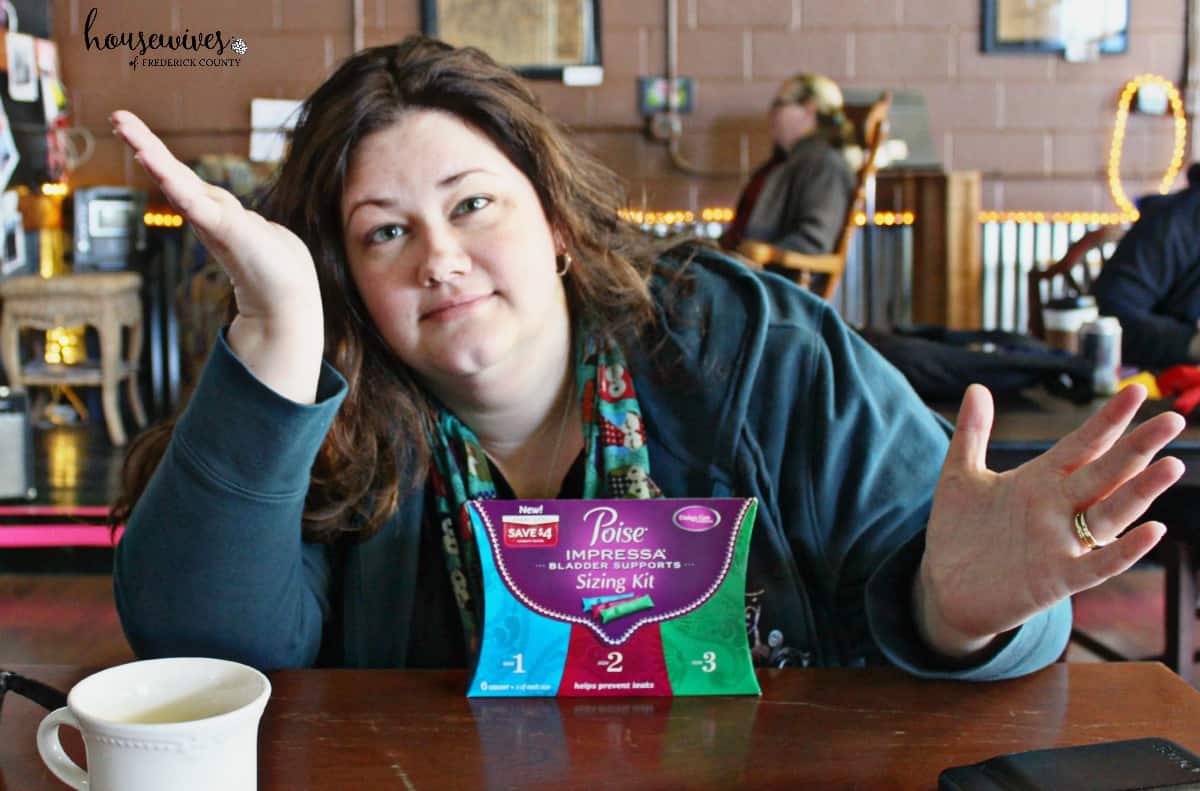 Because inevitably, no matter how serious the conversation is, she always hits the funny nerve and I lose it with laughter.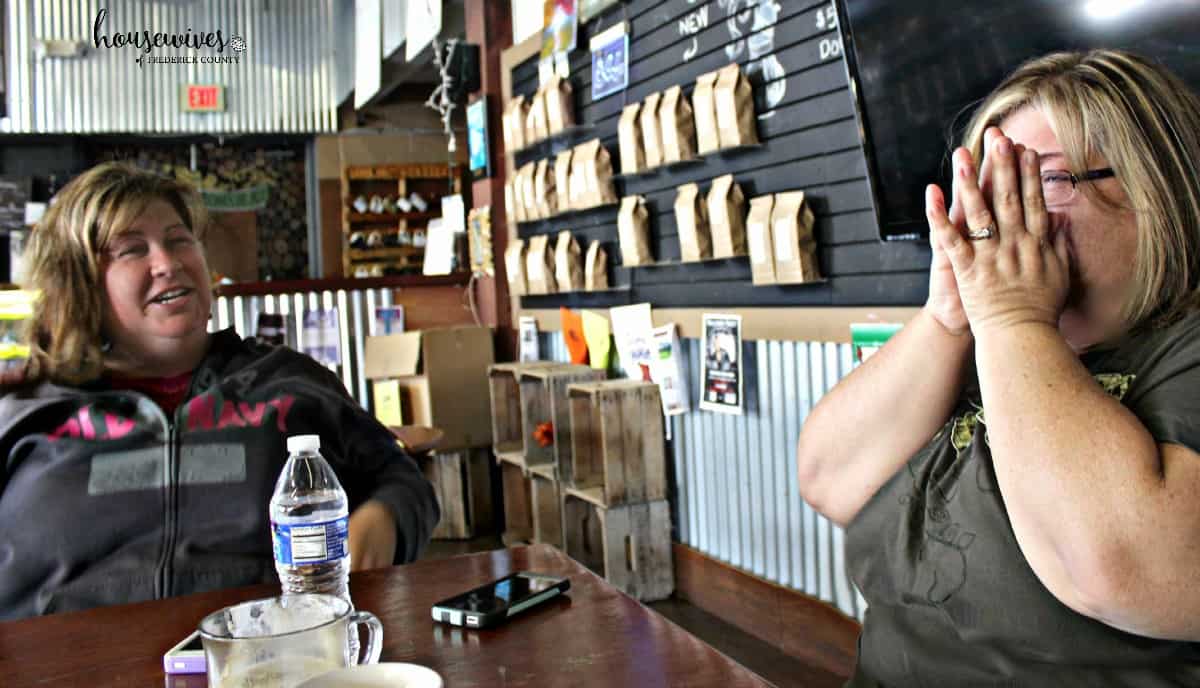 The red faces and tears in the above picture are evidence of this.
After determining which size works best for me and putting it through the true 'Pam' test, I'm very happy with the results!
I don't have to worry anymore, cross my legs or do the flamingo pose when I'm wearing a Poise Impressa Bladder Support.
It has totally given me more confidence in my day-to-day life.
Right now Poise Impressa is running a Rewards Program.
Here's how it works:
Share your love for Poise Impressa & get a $25 promo code to Cloud9Living.com experience (an experience gift company)!

Purchase Poise Impressa Sizing Kit at Target for only $2.99 (regularly $6.99).
Circle the purchase and receipt date & take a picture of the entire Target receipt.
Email the receipt picture to redeem@mysizepoise.com, upload it to mysizepoise.com or text IMPRESSA to 811811. Message & data rates may apply. Allow 48 hours for processing.
Once your picture is submitted, you will receive a confirmation and a request to complete the registration form. If you do not receive the confirmation, email help@mysizepoise.com
Post your Poise Impressa review to mysizepoise.com and your promo code will be sent to you.
Here are some Poise Impressa Bladder Supports testimonials from other women who have tried Poise Impressa Bladder Supports.
Do you have SUI in certain situations like exercising, laughing, coughing, sneezing or dancing?
What ways have you dealt with it up until now?
Once you've tried Poise Impressa Bladder Supports for yourself, let us know in the comments the difference it has made in your life.

Pam is married and has 1 son – a middle-schooler in his teen years. She followed Terri to Frederick in 1999. She absolutely loves going to yard sales and estate sales and finding hidden treasures.
read more...